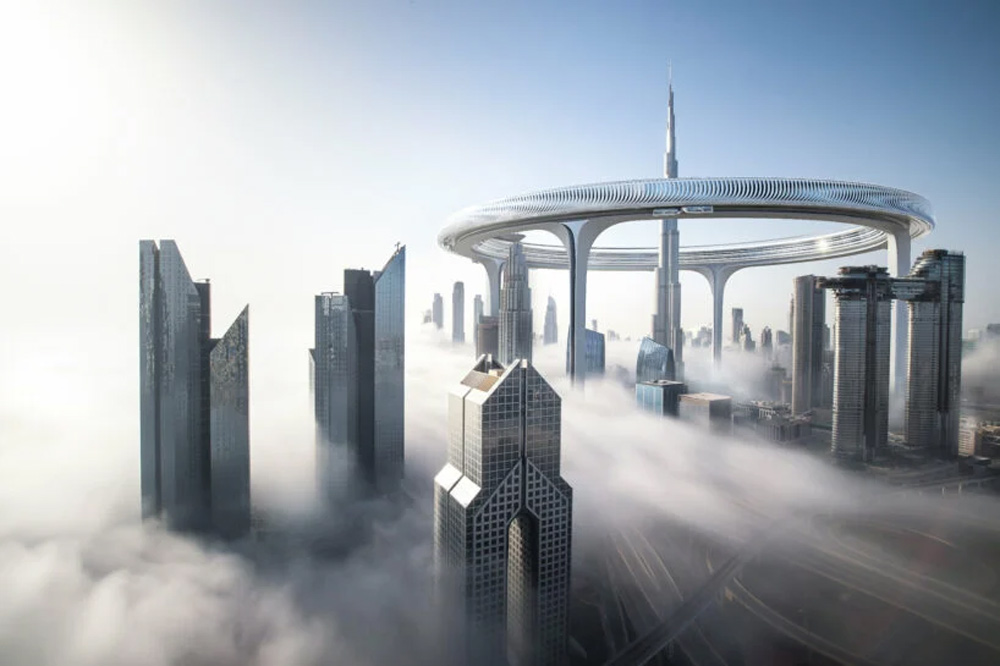 The futuristic Downtown Circle, designed by Najmus Chowdry and Nils Remess, co-founders of Dubai-based architecture studio Znera Space, will drastically alter Dubai's skyline. The ring would be 550 meters high and 3,000 meters in circumference, with two interconnected main rings housing residential, public, commercial, and cultural spaces.
Concepts and illustrations were created in partnership with Poland-based visualization studio Pictown. Downtown Circle, according to ZN Era, is a "continuous metropolis" that will provide a solution to Dubai's rapid urbanization and population growth.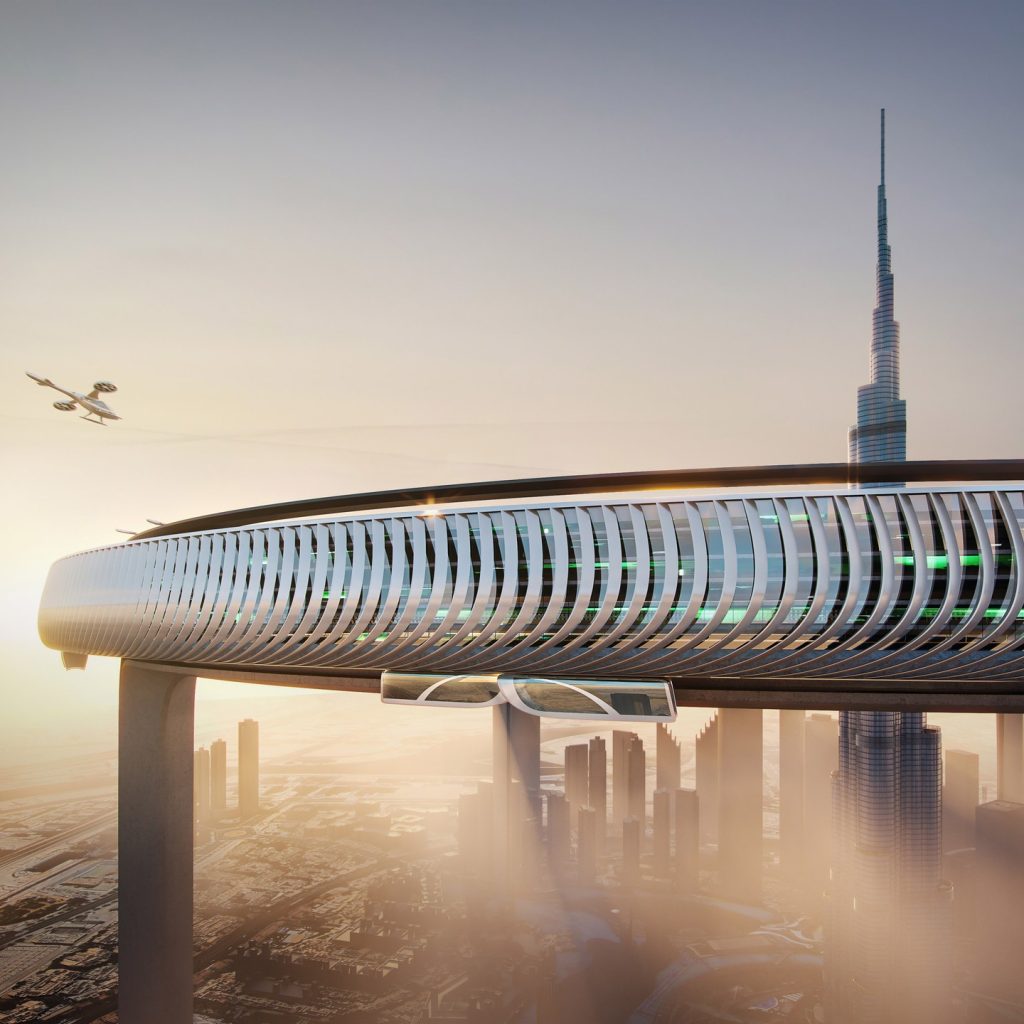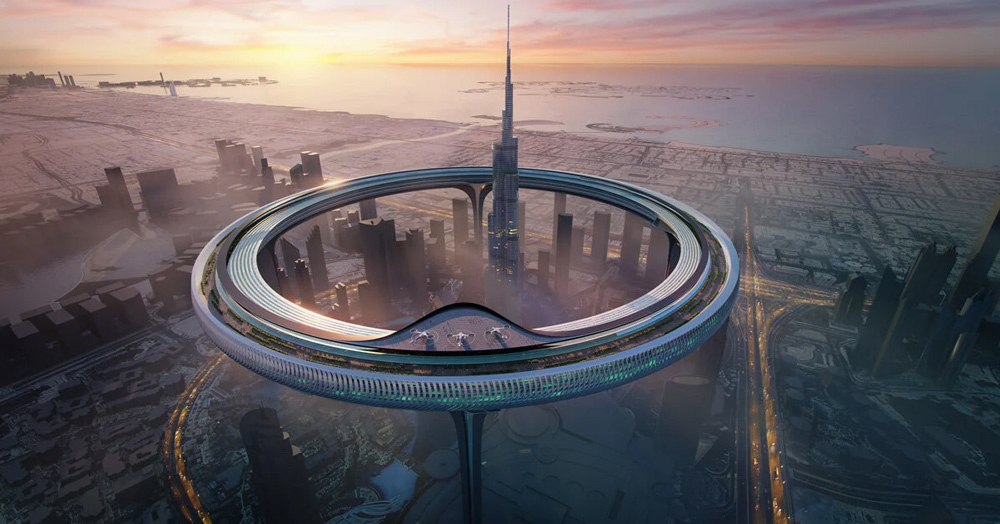 Downtown Circle consists of five levels and sits on five dots or pillars recessed into the ground. The massive opening of the ring will consist of two main rings held together by a continuous green belt called Skypark, which vertically connects the floors and creates an interconnected three-dimensional urban green ecosystem. Also, the project is also intended to be sustainable and self-sufficient.
In Skypark, swamps, waterfalls, tropical vegetation, and various flora will also take place, which acts as a lung to the structure. The plan will also include rainwater harvesting, solar power, and a system that stores carbon in the air and filters pollutants as part of the urban ecosystem.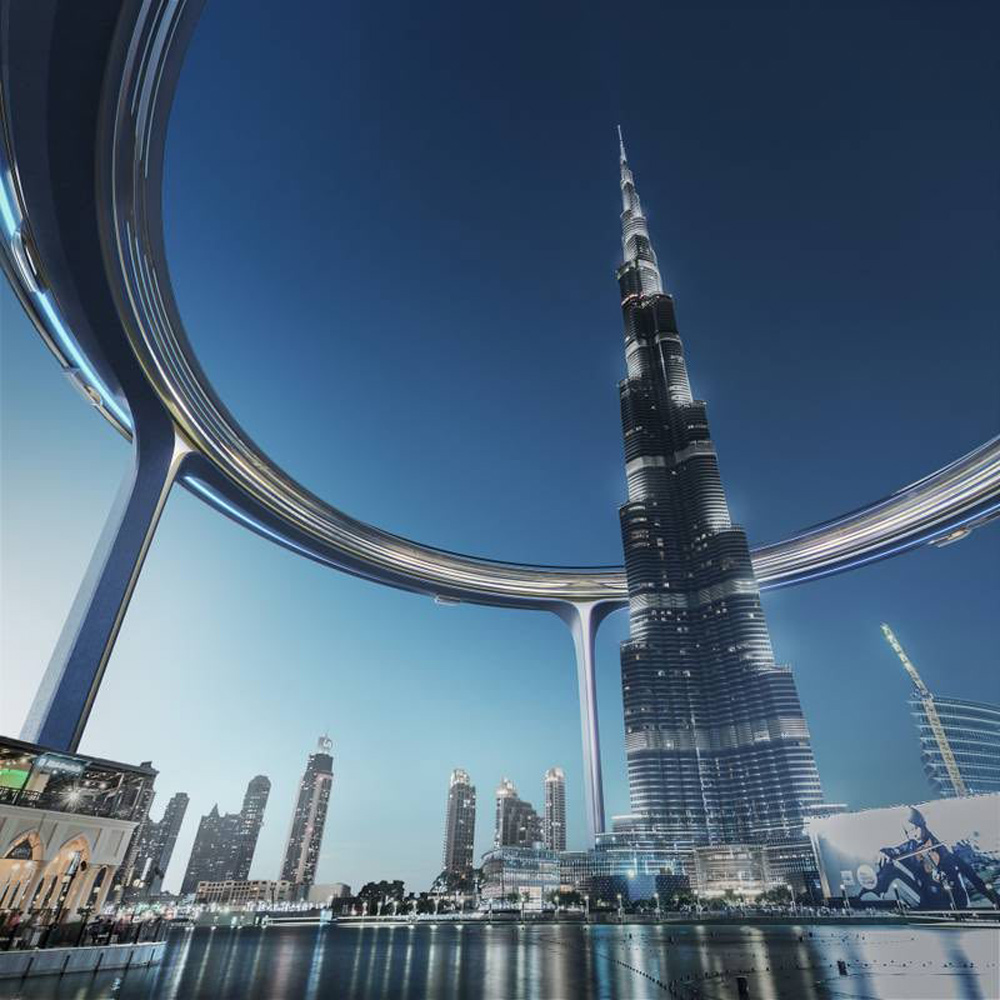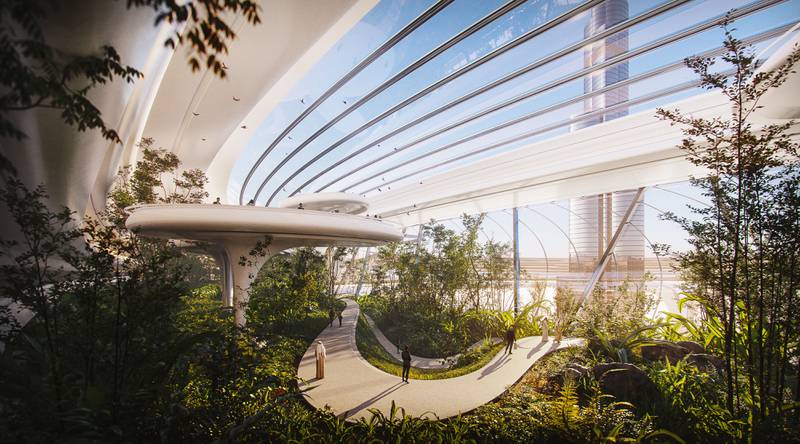 It combines high densities with greenery, dynamic urban functions with high-quality user experience through a unique spatial hybrid and mixed urban typologies. It is embedded with offices, research centers, cultural spaces, and urban and green ecosystems that will serve as the ring's lungs.
Also, the project includes a tram located on the outer ring. The tram will be moved at speed of 100 kilometers per hour, and twenty-wide compartments will carry passengers around the Downtown Circle while providing 360-degree views of the city. In addition, the elevated heliport located on the roof of the inner ring provides transportation to all inhabitants.
Read more about futuristic urban design proposals, 10 futuristic smart city proposals around the world