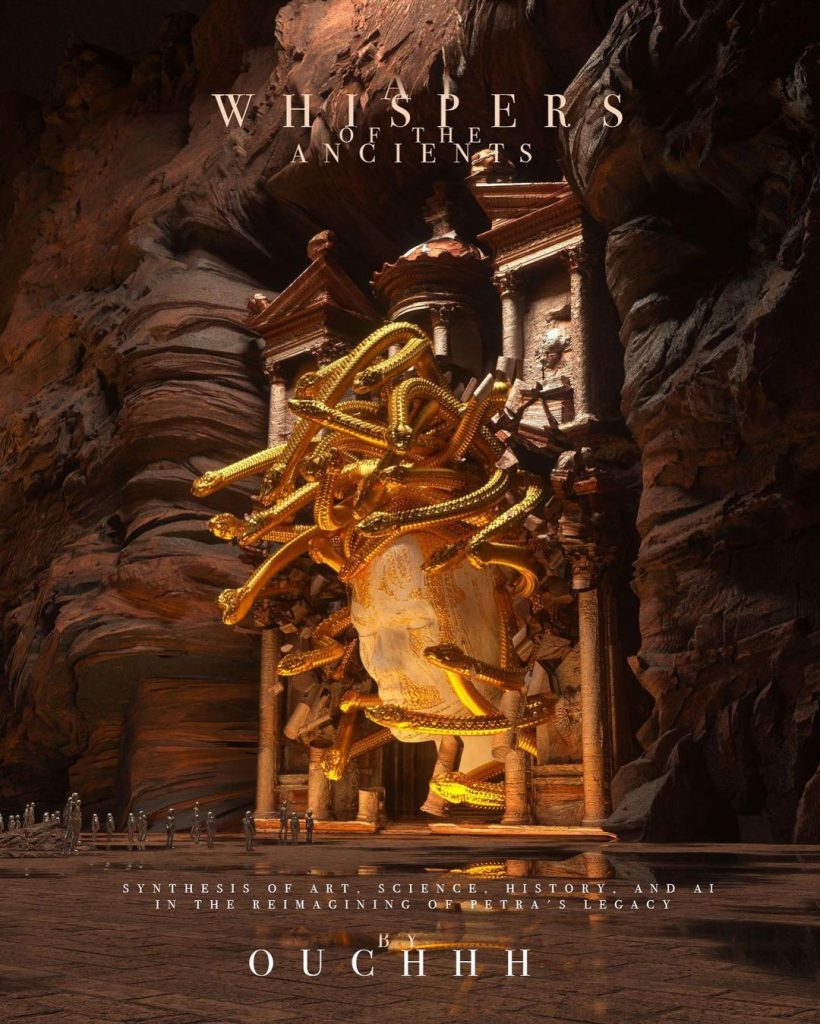 Ouchhh created another outstanding AI Data Sculpture named "AI Whispers of the Ancients: A Synthesis of Science, Art, and AI in the Reimagining of Petra's Legacy" part of the Petra Light Festival in Jordan. The festival will take a place for the first time between 23 April – 3 May 2023 in the ancient city of Petra.
"AI Whispers of the Ancients" is an AI-driven new media art project that combines science, art, and history to reignite the mysticism of Petra, set among the rose-hued sandstone cliffs of southern Jordan.
Ouchhh encourages us to immerse ourselves in the timeless beauty and mystery of Petra in "AI Whispers of the Ancients," discovering its history via the combination of artificial intelligence and creative expression. According to Ouchhh, the central theme of "AI Whispers of the Ancients" is the symbiotic interaction between the AI and the visitor, an evocative dance that encourages reflection and cultivates a profound connection with Petra's enigmatic past.
The installation reveals the secrets of Petra's history, culture, and mythology. Through this conversation, the AI and the visitors collaborate to create a one-of-a-kind and ever-changing creative experience that embodies the developing nature of human-AI collaboration in the world of art. They hope to encourage contemplation on the human ability for creation and adaptation through this lyrical, scientific, and AI-infused investigation, as well as a deep regard for the cultural riches that bind our collective history.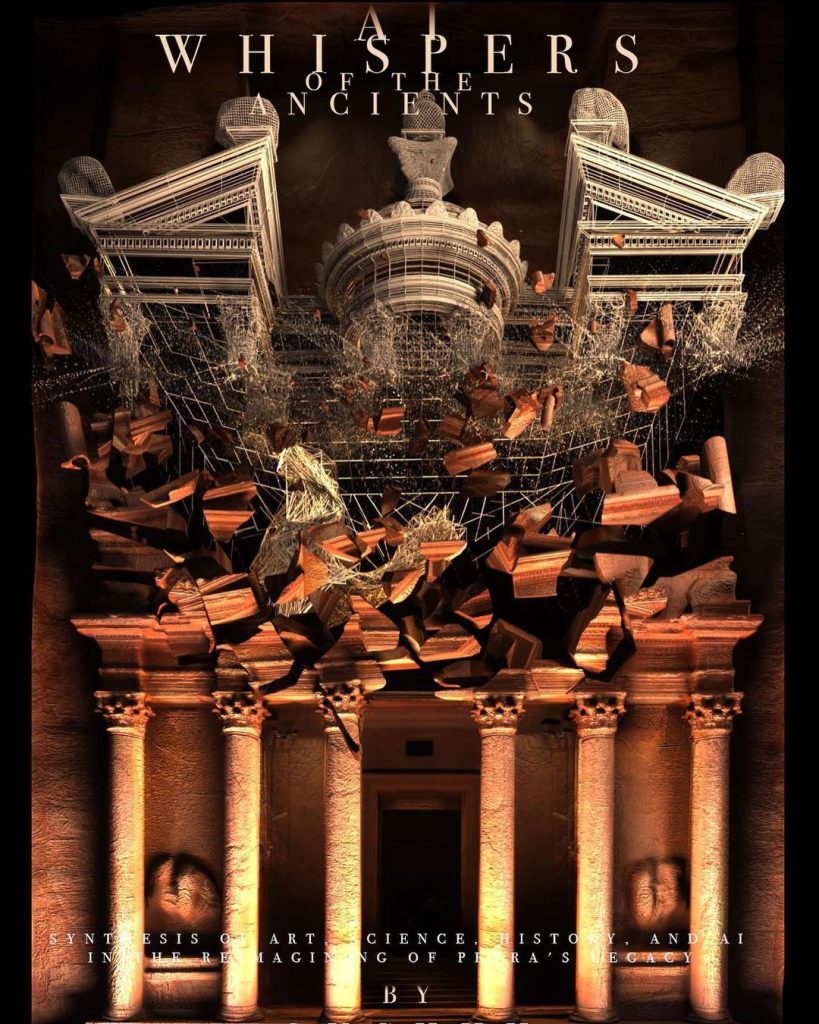 Ouchhh is a multidisciplinary creative studio focused on new media, data art, AI, kinetic public arts, art direction, and A/V architectural performance. Ouchhh uses art, technology, and science as innovative tools for creative fields. Studio shows its futuristic vision using data painting, cultures, and new technology models to reflect experience. The team includes media artists, researchers, motion designers, creative coders, and other talents from various fields.
The Petra Light Festival's goal is to connect people and places via art, creativity, history, and technology. The festival includes artists such as Ouchhh, Maxin10sity, Jérémie Bellot, France Kanaka Studio, Leandro Summo, The Fox, Luca Agnani, and Inzist AV.