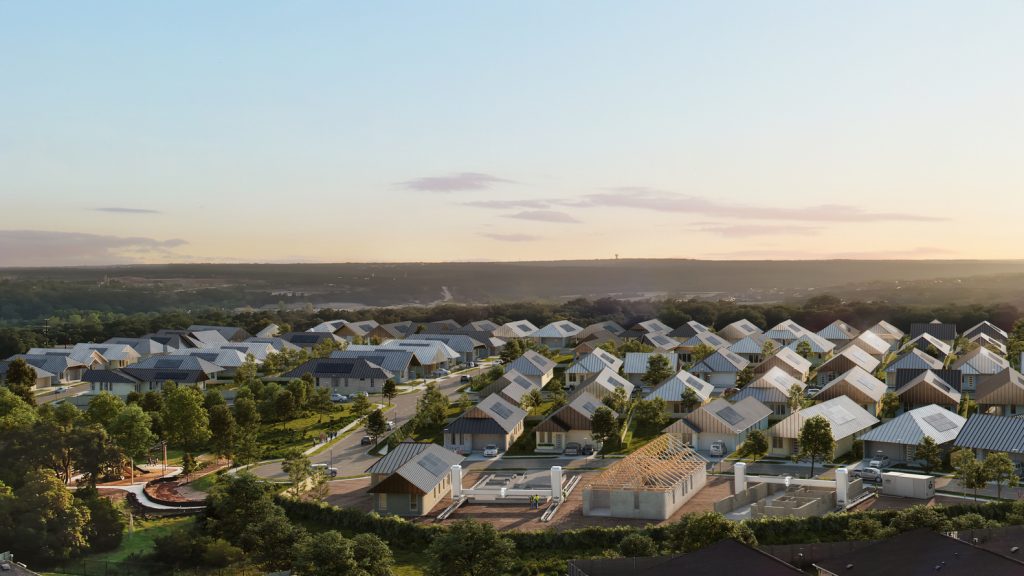 Wolf Ranch Community was built by ICON and Lennar, and co-designed by BIG-Bjarke Ingels Group. This 3D-printed house is the first of its kind and is part of a larger development project that includes 100 homes near Austin, Texas. The community is currently under construction, and the first residents are expected to move in this September.
The plan for the new Wolf Ranch Community in Georgetown, located north of Austin, consists of eight distinct types of homes. ICON and Lennar have utilized 3D printing technology and sustainable features to ensure that the homes are affordable, with the goal of mitigating the impacts of the housing crisis in Austin.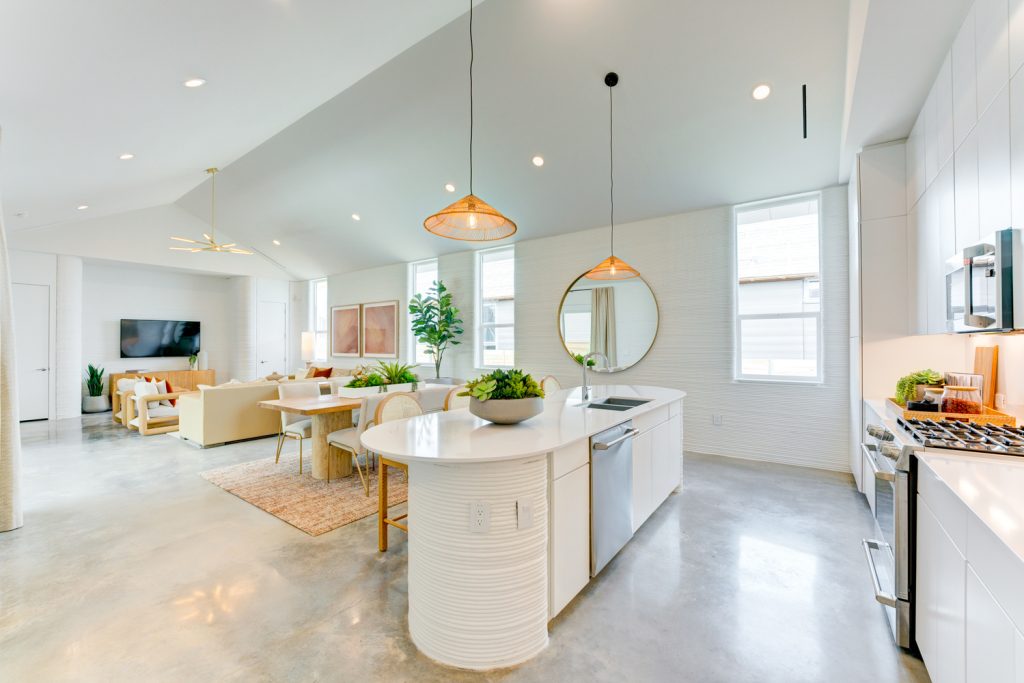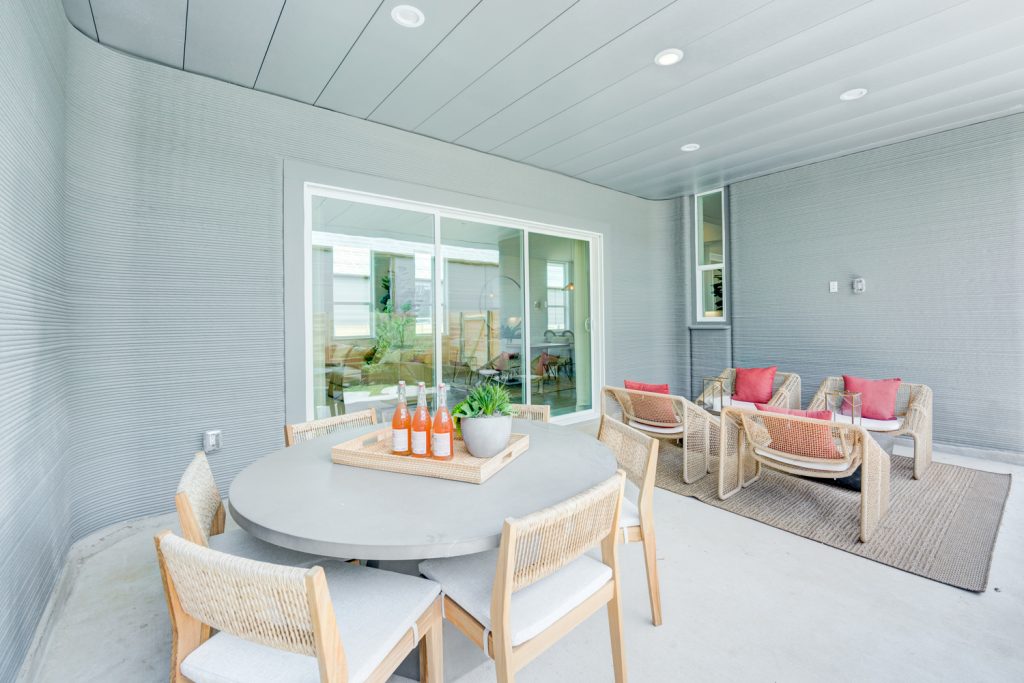 The homes, which were built with 3D robotics and an additive construction technique, have energy-efficient wall systems, are mold, water, and fire resistant, and require minimal waste during the construction period. The design of the houses follows and emphasizes their construction techniques, highlighting the unique texture created by the piping of the materials using ICON's Vulcan construction system.
The homes are built for comfort, with advanced materials that reduce temperature fluctuations. In addition, photovoltaic solar panels are installed in each home to help reduce energy consumption.