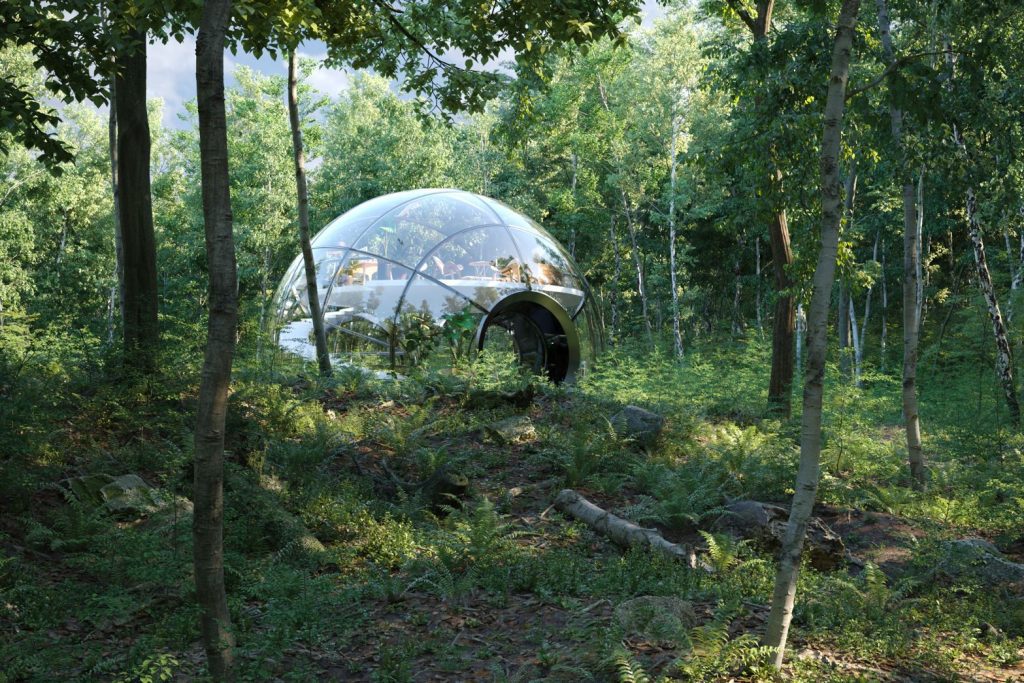 Unio Design Studio designed the Living O'Pod to research the new possibilities that provide a better living.
"Home should be a personal space where you feel secure, creative, and inspired. The next housing concept should nurture the habitant's soul and mind and be resilient to the upcoming social, environmental, and technological challenges. Minimal, decentralized but connected, smart, and functional spaces must be considered instead of the conventional urban fabric. The Living O'Pod is a space where you can communicate with mountains, trees, the sky, and streams." noted architects Oguz Emre Bal and Eti Kastoryano.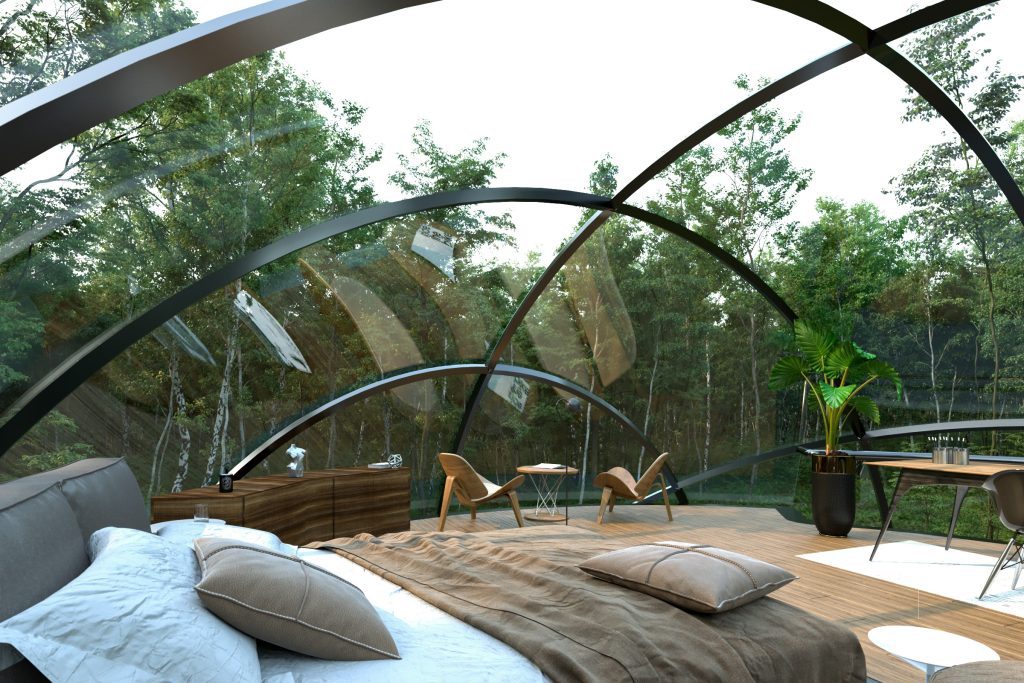 The Living O'Pod's main structure is a steel frame; all structures were fabricated in a factory and constructed on-site to ensure the precision of the sphere form.
Unio Design Studio aimed to bring people and nature together during the project. By this vision, the structure provides living space for 2 people in the forest. The structure includes a bedroom, kitchen, bathroom, terrace, and full-size glass facade with a 360-degree view of the surroundings.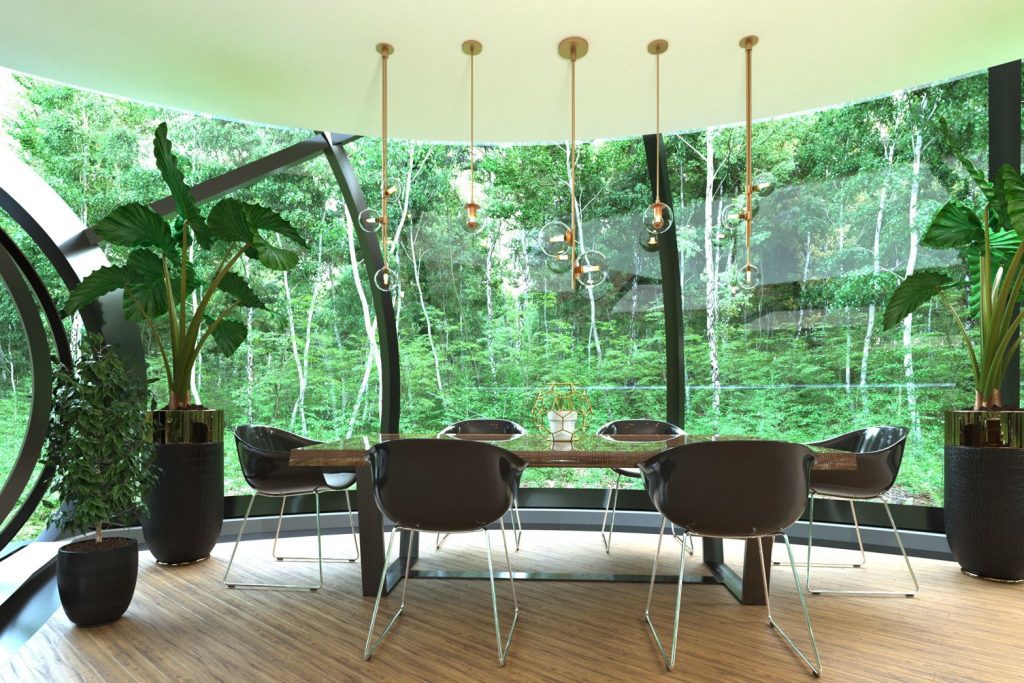 The cabin's social areas to the outside further blend the distinction between indoors and outdoors. The exterior reflects the surroundings and the sky, creating a camouflaged refuge.
The Living O'Pod is provided with a thermal insulating layer and heating system to ensure normal operation in winter, in which you can enjoy another different view of the beautiful mountain area.
You can have a 360 tour of The Living O'Pod with this link.
Project Info
Architects: Unio Design Studio
Year: 2021
Location: Repovesi, Finland
Category: Residental
Creative Director: Oguz Emre Bal
Visualization: Oguz Emre Bal