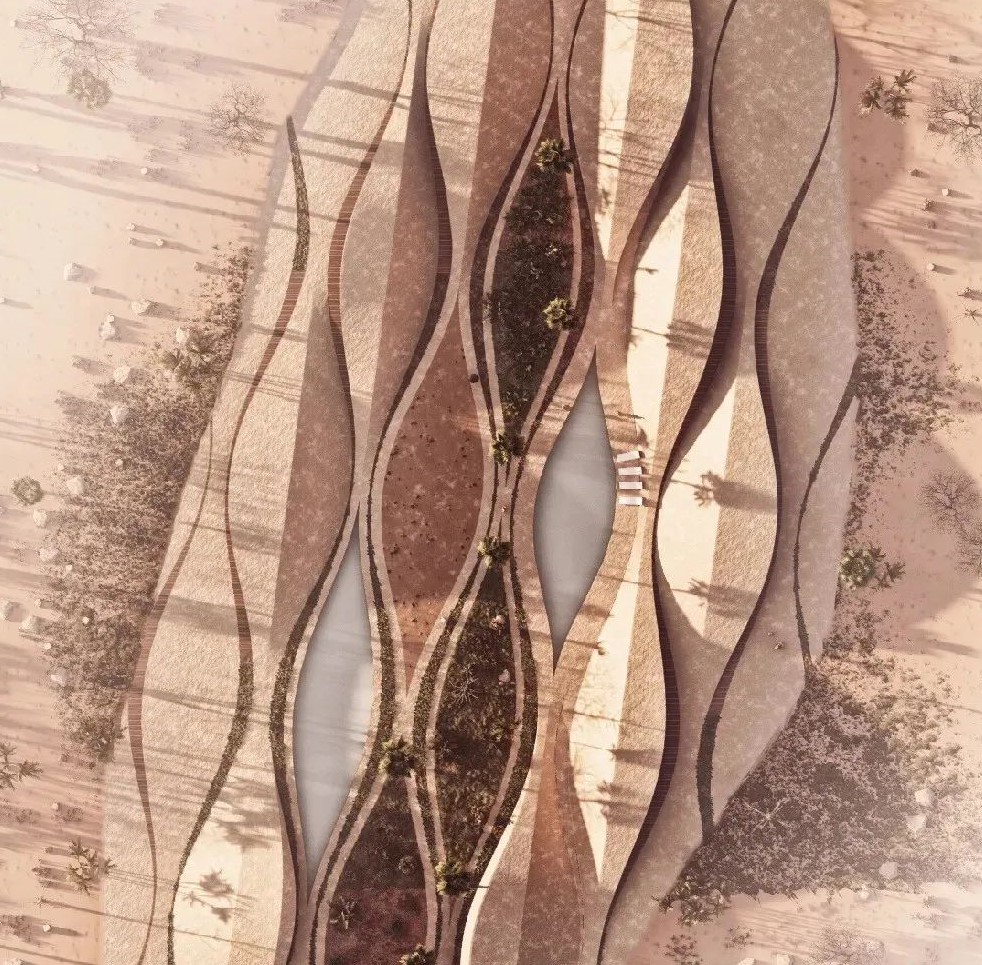 Dunes is a resort designed by Studio Symbiosis in Rajasthan, India's desert kingdom. By designing a resort influenced by its surroundings of dunes, the design sought to create an experience for guests. The whole site is characterized by an intertwined undulating design. This design adapts and morphs from outdoor environments into human-made forms that resemble dunes. This perfect connection of construction and nature was crucial for the design, as it created a formal language in which the entire project seemed to be dunes erupting from the terrain.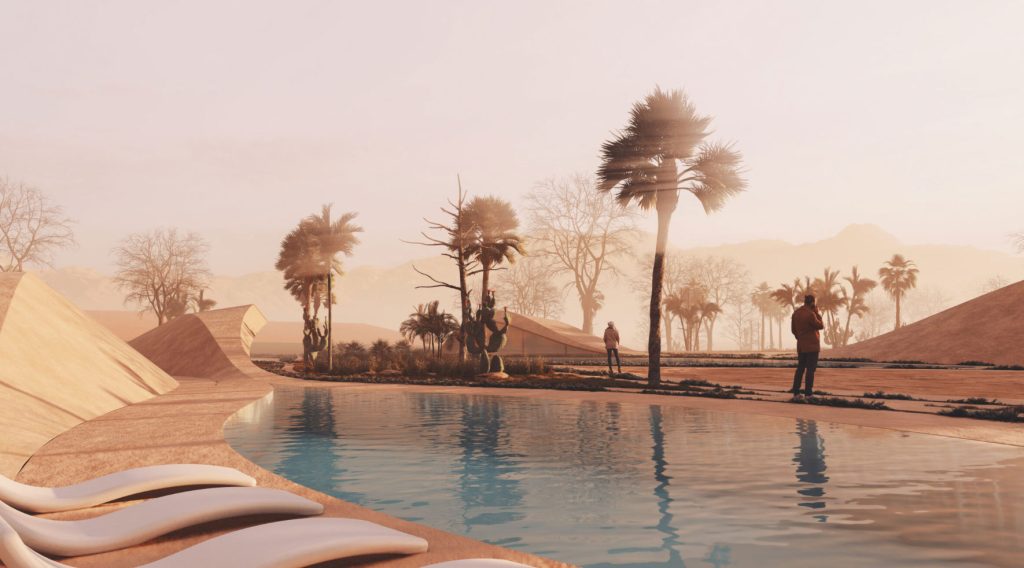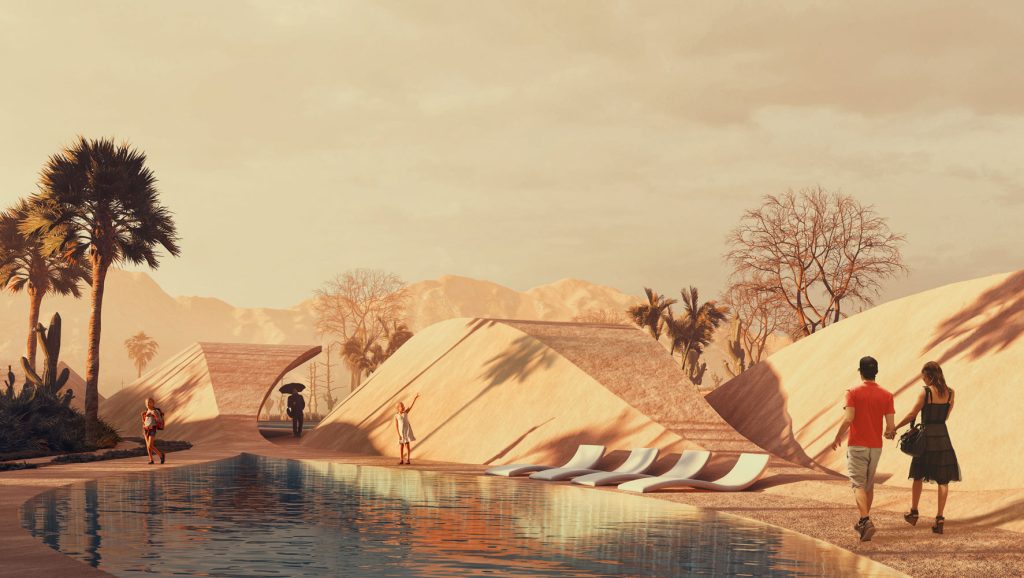 These dunescape constructions will be built of Ferro crete shell and lime plaster, both of which are local materials. The Studio Symbiosis team hopes to revitalize local workers and craftspeople with this project.
Each villa is 80 sqm, with a private pool and an outside balcony that views the environment. The center spine has been used as guests' gathering and entertainment area and houses the primary swimming pool.