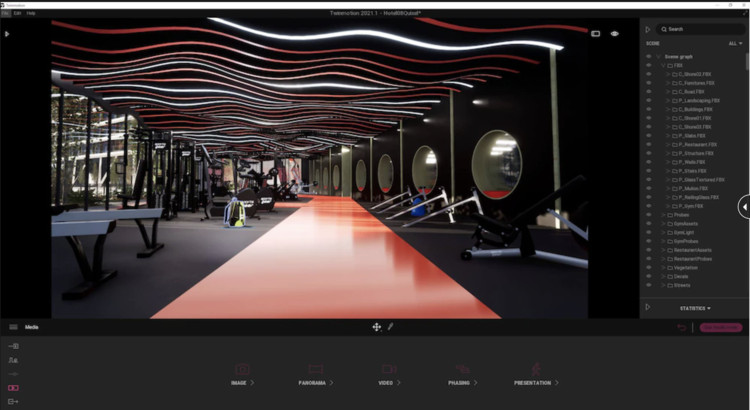 Epic Games and Autodesk introduced the platform called 'Twinmotion', where they combine game-like graphics with architectural tools that visualize design concepts and blueprints.
Autodesk is committed to bridging the gap between the physical and digital realms, and its latest effort involves integrating Epic Games' Twinmotion with Autodesk Revit to offer real-time rendering and storytelling capabilities. Twinmotion serves as a valuable addition to the Revit workflow, as it enables fast and interactive design through real-time visualizations. The upcoming release of Twinmotion for Revit will be available to all Revit users.
"We know our customers are looking for more visualization and collaboration experiences through extended reality," said Autodesk EVP of AEC Design, Amy Bunszel. "Together with Epic Games, we will expand on what's possible. In immersive environments, designers can communicate to their project teams and clients with unparalleled realism how projects will look and feel upon completion for better decision-making and outcomes."
While architectural software such as Autodesk's Revit has the ability to create 3D (three-dimensional) design plans, the partnership plans to provide ease of use to designers by offering ray tracing and a huge library of 3D objects, just like the game development engine Unreal Engine. Anyone who subscribes to Revit, Autodesk's building information modeling solution for architects, will now have free access to Twinmotion, an Unreal Engine-powered real-time visualization tool available for the urban planning and construction industry.
"The integration between Autodesk Revit and Twinmotion promises to deliver a truly seamless, real-time 3D experience for design professionals," said Marc Petit, Epic Games' Vice President, Unreal Engine Ecosystem. "We share a common goal with Autodesk, giving customers more time to be innovative. By tapping into Epic's ecosystem of real-time 3D tools and libraries, users can spend more time bringing their designs to life and less time handling complex data and technical workflows."
A free version is available for education and non-commercial projects.