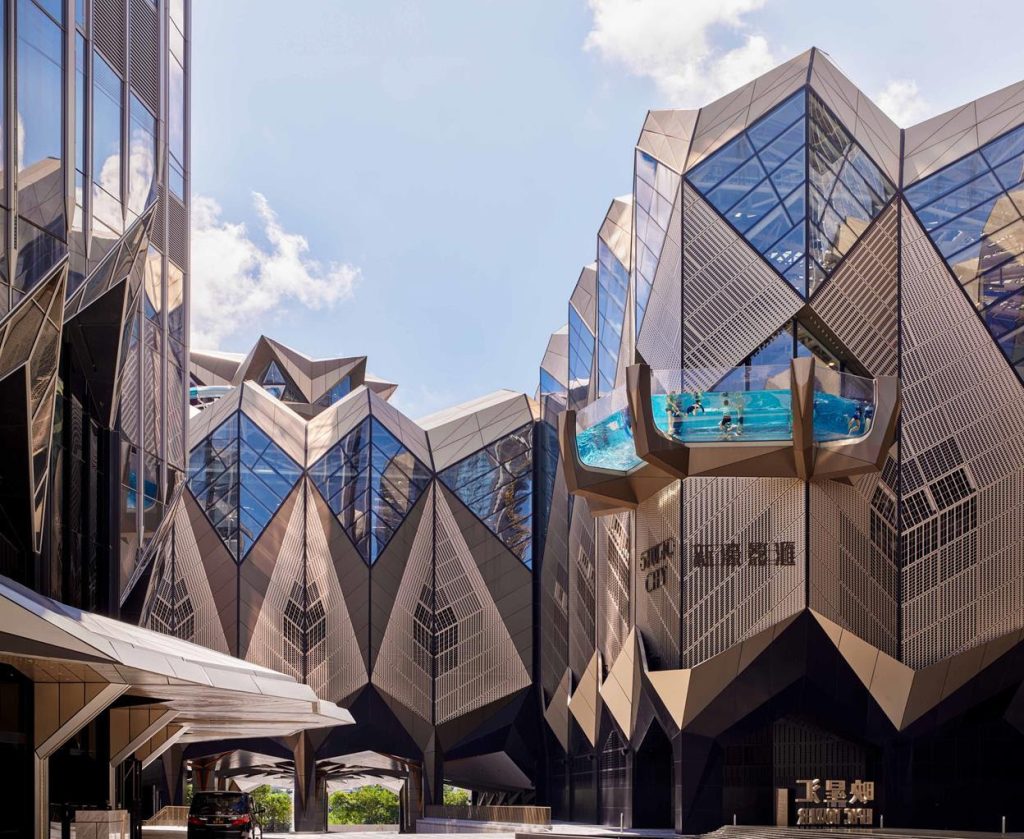 Zaha Hadid Architects has finished one of their two hotels in the "Studio City" Resorts, W Macau, and now it is open to the public. The resort also features 557 rooms and suites spread across 40 floors.
Studio City, a resort-inspired by Hollywood and located in Macau's Cotai district, has been open to guests and visitors since 2015. New leisure, entertainment, and hospitality facilities, such as one of Asia's largest indoor water parks and extensive meeting spaces, were designed by ZHA for Studio City Phase Two of the resort in 2017 after the firm was commissioned to expand the resort.
Studio City Phase Two draws inspiration from the existing resort's cinematic allusions, reimagining Art Deco's lavish ornamentation, striking geometry, and meticulous craftsmanship through a modern lens.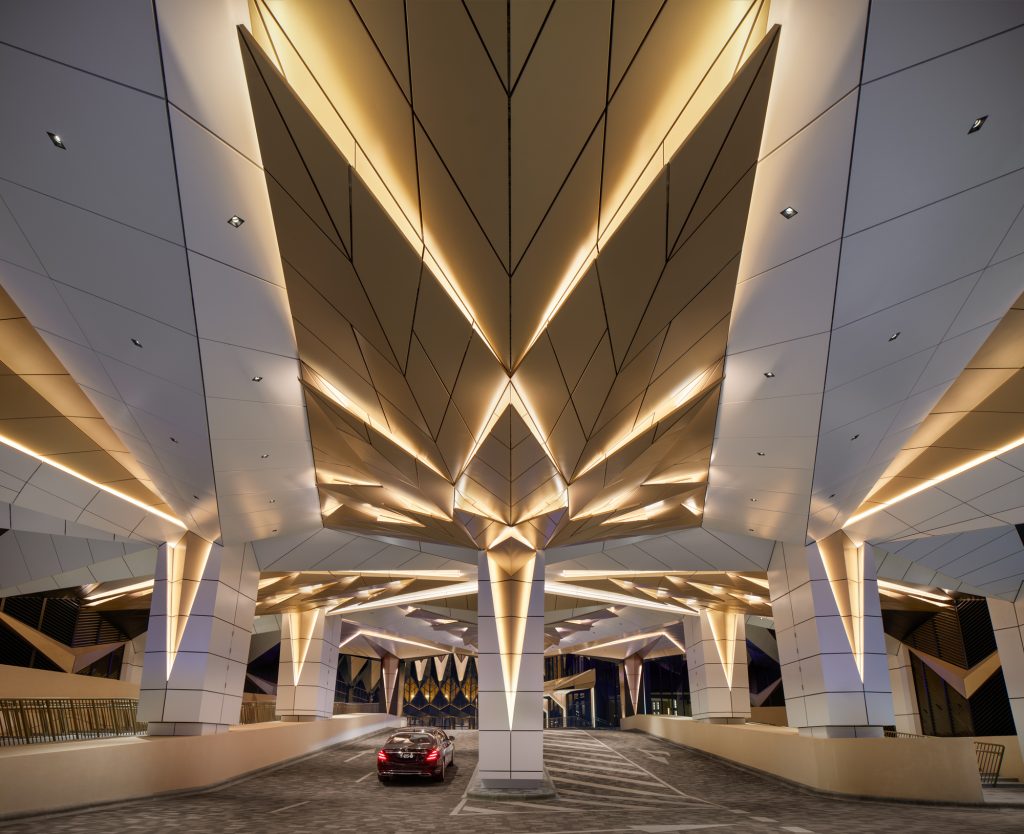 The insulated glazing units and shading fins, which consist of three different gradations of glass and external fins that outline the verticality of the hotel towers, mitigate the effects of solar heat gain and glare without compromising the building's ability to provide a comfortable indoor temperature for guests and employees. Studio City Phase Two, winner of the BREEAM Asia Awards 2021, will drastically cut resort-wide energy consumption thanks to its high-performance building envelope and new high-efficiency services.
Studio City Phase Two was designed to minimize its impact on the nearby Macau Cotai Ecological Zone, a 15-hectare protected wetland. The natural ventilation of W Macau has been carefully planned, considering the orientation and arrangement of the elliptical towers.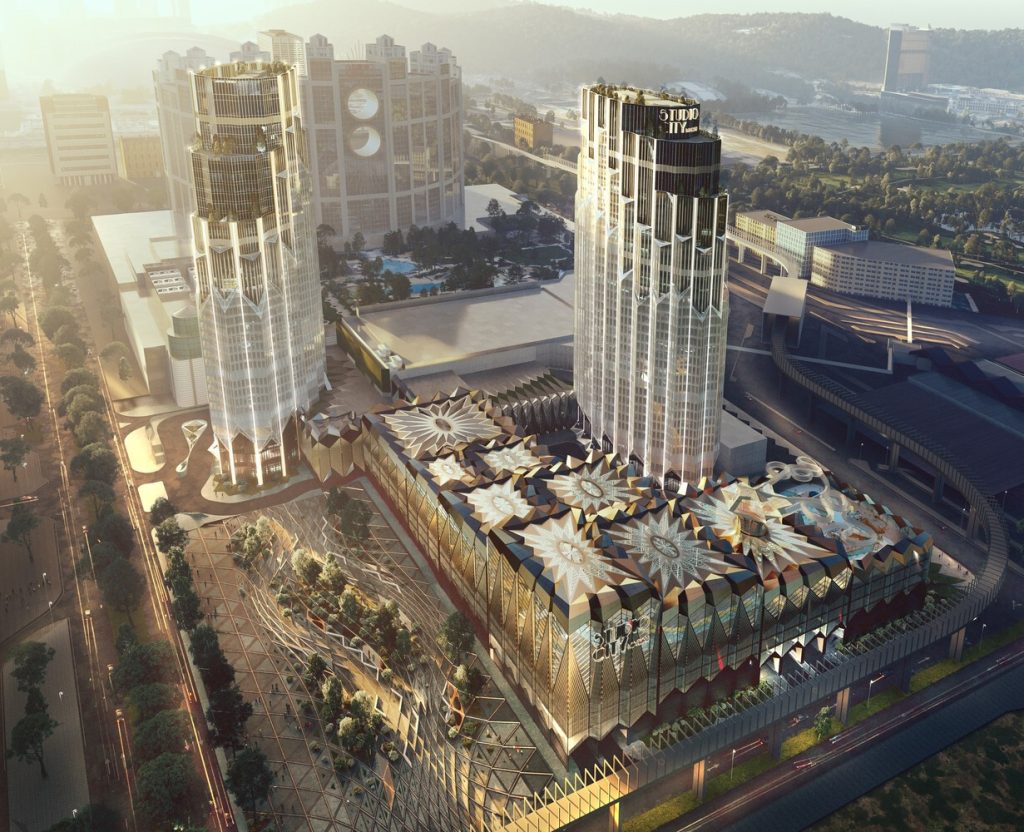 Mr. David Sisk, Chief Operating Officer of Macau Resorts, Melco, said, "Since opening in 2015, Studio City has become a destination landmark in Macau with its unique entertainment theme and experience. The extension project will complement our existing offering of 'next-generation' world-class entertainment and further enhance the distinctive Studio City experience."
Viviana Muscettola, Director at Zaha Hadid Architects, said, "Zaha Hadid Architects and Melco share the same vision and determination to push boundaries. Studio City Phase 2 continues our ten year collaboration with Melco that includes the Morpheus Hotel at the City of Dreams in Macau. Extending the thriving Studio City resort, the highly adaptable spaces of Phase 2 have been developed by a truly global team of professionals."