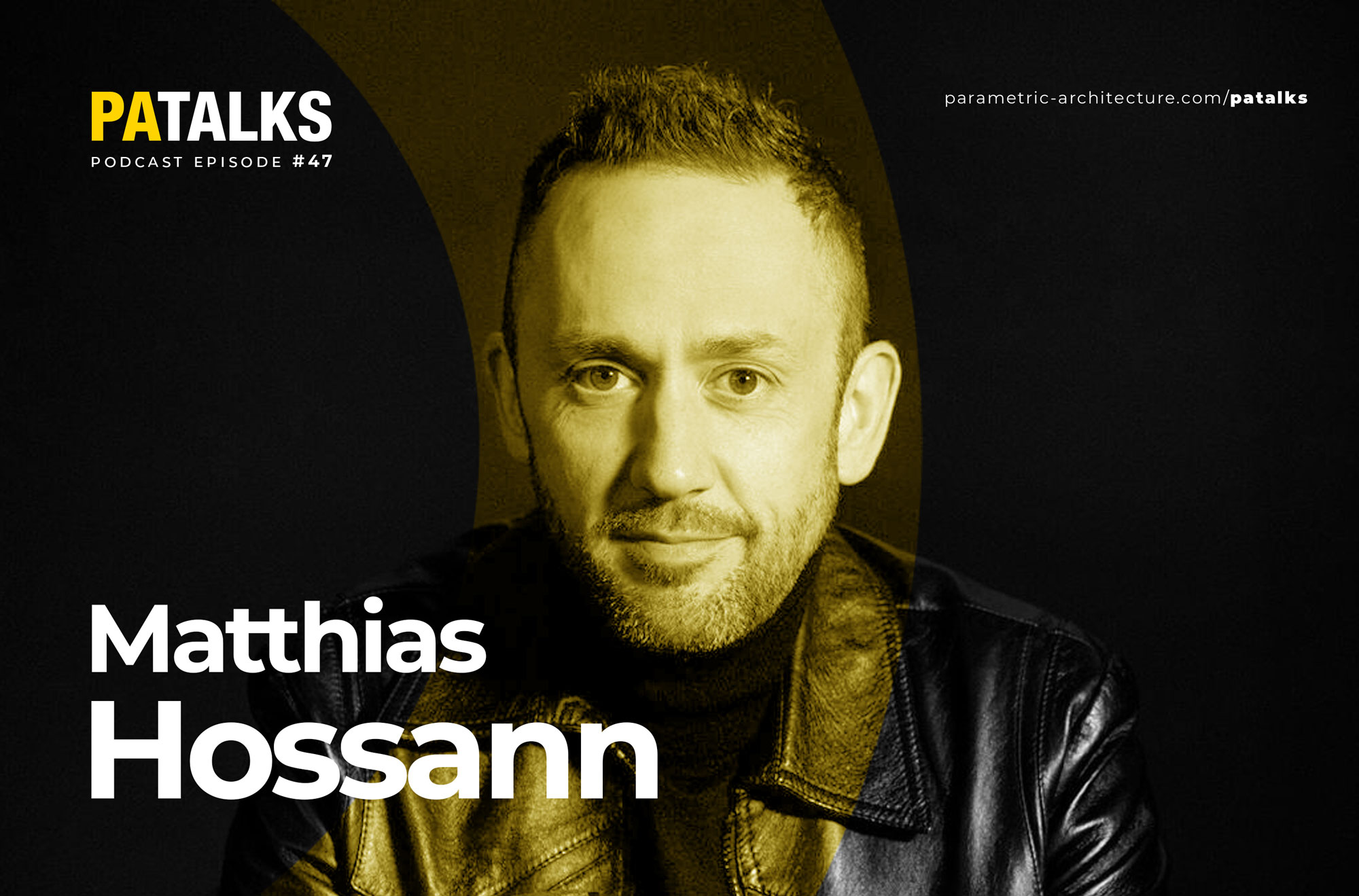 Tune in to episode 47 of PATalks, where we were delighted to speak with Matthias Hossann, the design director of the famous car company Peugeot. He graduated from the Strate design school in Paris before joining Groupe PSA's style department in 2002. He has held various positions, including working at the center of Shanghai-style for five years. His latest role was designing concept cars at Peugeot, including the e-Legend. He also helped develop the latest additions of the 208 and 2008 models.
Watch on YouTube:
Matthias Hossann shared his career experience in the last 20 years that he has been in the Groupe PSA and shared his visions on the future of electric vehicles and autonomous cars. Join us for this insightful conversation at PATalks 47 with Matthias.
Listen on Spotify:
In the PATalks interview series, PA's founder and creative director, Hamid Hassanzadeh, sits down with leading architects and designers to discuss their lives, careers, and visions for the future. Watch/Listen to the episode below or subscribe on YouTube, Apple Podcasts, Spotify, and Google Podcasts to catch the whole series.
I hope you enjoy this discussion. Don't forget to subscribe to our YouTube Channel. Please give us your idea about the podcast. Make sure to follow the platform on Instagram, Youtube, Twitter and support us on Patreon. Also, you can listen to our podcasts on Spotify, Apple Podcasts, and Google Podcasts. Also, you can use #patalks on Twitter, Instagram, Facebook to give us feedback about the podcasts. Thank you!