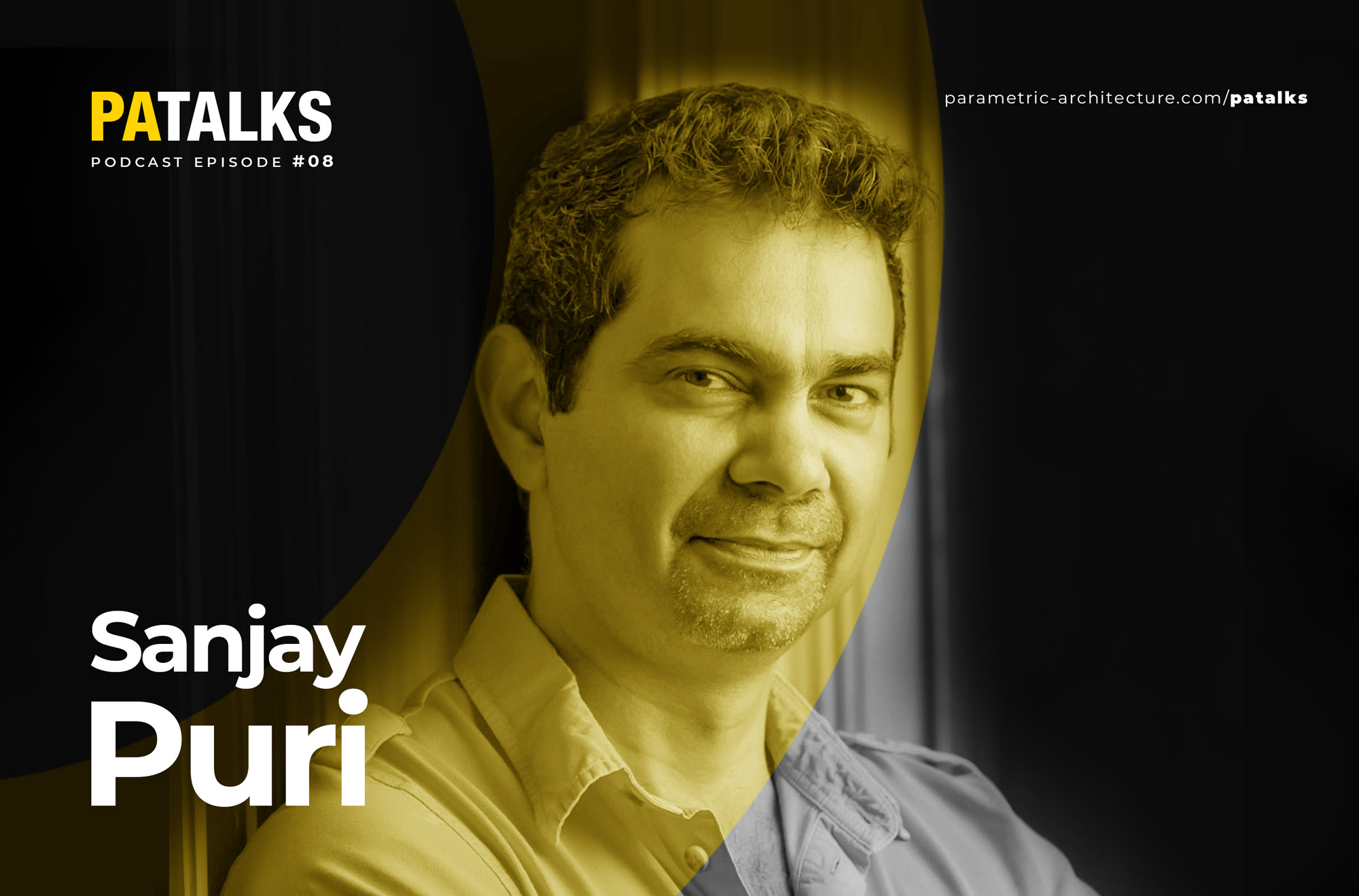 Tune in to an informative session of the PA Talks series with Sanjay Puri, the Principal Architect of Sanjay Puri Architects, from India on his design journey, inspirations, vision, and some of his award-winning works. Interviewed by Hamid Hassanzadeh, founder of PA, the talk is a captivating take on architecture as a professional practice.
About Sanjay Puri:
He graduated from the Academy of Architecture, Mumbai in 1988. He worked with Architect Hafeez Contractor throughout the five years of education from 1983 to 1988 and was made an Associate of the firm in 1988 upon graduation. He continued to work there for 4 years more as a Senior Associate before commencing Sanjay Puri Architects in 1992.
Puri has been a speaker and a judge at numerous international architecture events including the Leading European Architects Forum, The World Architecture Festival & The Perspective PLAN events held in London, Amsterdam, Bologna, Milan, Venice, Barcelona, Singapore, Berlin & Belgrade.
Sanjay strongly believes that every project should be designed contextually evolving spaces that are perceived in new ways. Each design takes cognizes of the climate and cohesively integrates sustainability. This ideology is reflected in the extensive work done by the firm in the 3 decades since its inception.
Sanjay Puri Architects is in the top 100 architects list worldwide by Archdaily as well as Architizer. The firm tops the list of WA Community, UK award winners across the world. Winning the World Architecture Festival's Best Housing object of the Year 2018 in Amsterdam and the World's Best Residential Building in the LEAF Awards, London, the firm has won over 225 awards including 150 international awards and 80 National awards.
In the PATalks interview series, PA's founder and creative director, Hamid Hassanzadeh, sits down with leading architects and designers to discuss their lives, careers, and visions for the future. Watch/Listen to the episode or subscribe on YouTube, Apple Podcasts, Spotify, and Google Podcasts to catch the whole series.
I hope you enjoy this discussion. Don't forget to subscribe to our YouTube Channel. Please give us your idea about the podcast. Make sure to follow the platform on Instagram, Youtube, and Twitter, and support us on Patreon. Also, you can listen to our podcasts on Spotify, Apple Podcasts, and Google Podcasts. Also, you can use #patalks on Twitter, Instagram, and Facebook to give us feedback about the podcasts. Thank you!