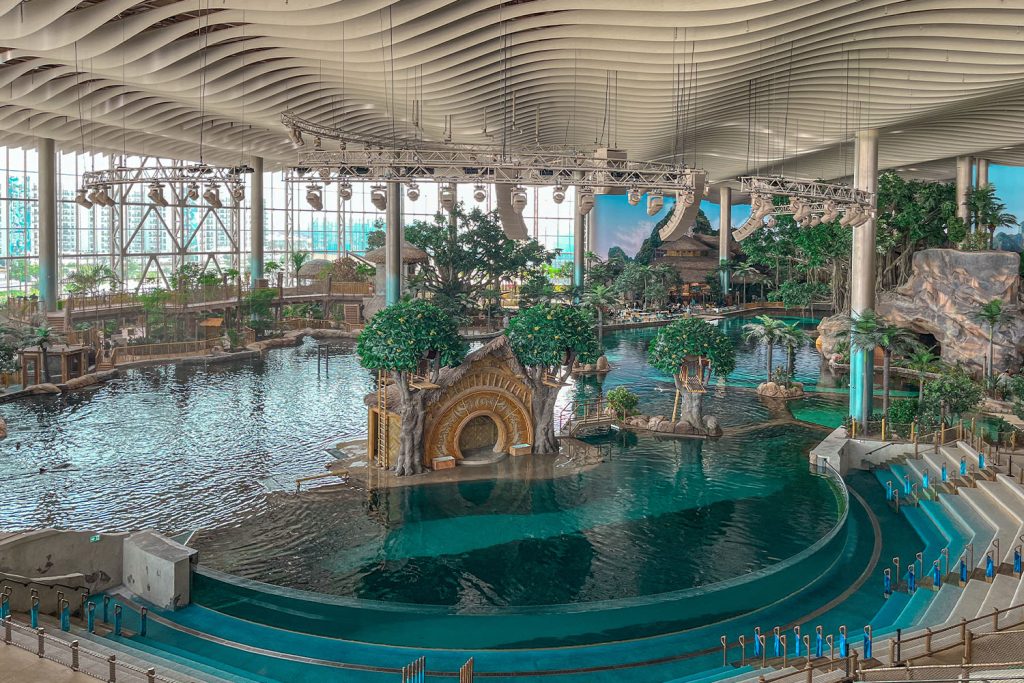 From its groundbreaking inception in the coastal realms of San Diego in 1964, SeaWorld has consistently advanced the boundaries of marine life experiences. Fast forward to today, and we see that legacy further amplified in the heart of Abu Dhabi. The award-winning marine theme park, SeaWorld Abu Dhabi, has seamlessly incorporated the state-of-the-art Polyx acoustic baffles, expanding over a sprawling 12,000 sqm. Crafted meticulously from 100% PET, these baffles perform a dual role: they modulate reverberations while enhancing the auditory experience, ensuring that every moment resonates with immaculate sound quality, synchronizing harmoniously with the magic of marine life.
Diving deeper into the architectural ethos of theme parks, we find that beyond the exhilarating attractions, the power of sound is paramount. The narrative nuances, the adrenaline-pumping thrills, the refreshing aquatic splashes – each aspect demands pitch-perfect acoustics. In the vast expanse of SeaWorld, Abu Dhabi, Polyx baffles rise to the occasion, orchestrating a symphony where joy, laughter, and exploration converge, not just for the human visitors but also for the avian residents like the flamingos.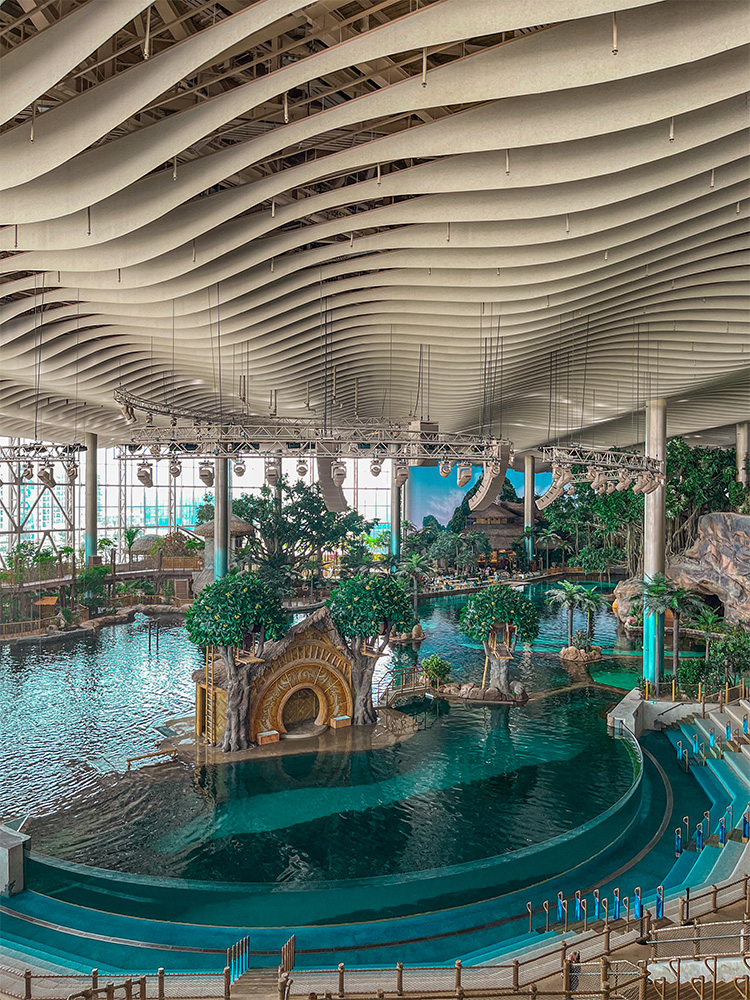 However, the essence of good acoustics transcends mere clarity of conversation. It immerses patrons in a multi-dimensional experience. SeaWorld's enduring vision for a comprehensive marine escapade has now been augmented with the strategic installation of Polyx baffles. Thus, every guest is enveloped in the wonders of marine life, audibly and tangibly.
Eco-conscious sound engineering epitomizes the Polyx baffles. Beyond their acoustic functionality, they exemplify SeaWorld's unwavering commitment to ecological responsibility since its conceptualization. This duality aligns perfectly with the meteoric rise and transformation of Abu Dhabi – a city that interlaces heritage with avant-garde architecture. Through a continued commitment to excellence, the park's adoption of Polyx baffles with superior NRC values reverberates the ethos of the city, striking an impeccable balance between marine biodiversity and architectural brilliance.
The alliance between Miral and SeaWorld Parks & Entertainment has birthed SeaWorld Yas Island, Abu Dhabi, an unparalleled pioneering marine life theme park in the region. Enveloping an area of approximately 183,000 sqm, it unfurls the 'One Ocean' narrative, emphasizing the symbiotic relationship between terrestrial life and the oceans. This attraction promises a plethora of captivating experiences: close-quarter animal interactions, avant-garde aquariums, dynamic habitats, exhilarating rides, and a medley of educational and entertainment facets. As Al Zaabi aptly summarized, the aim is to invigorate, enlighten, and instigate marine conservation initiatives.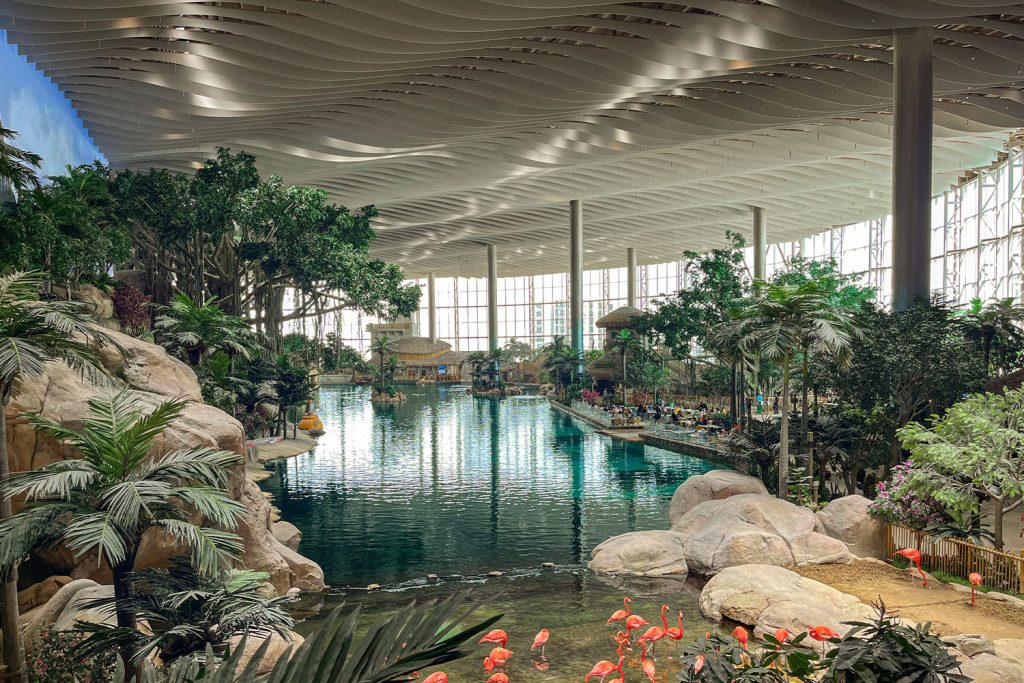 A particularly noteworthy marvel within SeaWorld Abu Dhabi is its gargantuan multi-species marine-life aquarium. Boasting over 25 million liters of water, it serves as a sanctuary for an astounding array of 68,000 marine entities, including the majestic manta rays and the enigmatic sharks. This habitat encapsulates the infinite wonders of the oceanic realm, offering patrons an enlightening dive into marine diversity.
Prioritizing animal welfare, SeaWorld Abu Dhabi establishes a zenith in zoological excellence. Every habitat, curated by a consortium of animal care specialists, scientists, and engineers, replicates natural ecosystems, fostering an environment beneficial for its inhabitants and immersive for its guests. Furthermore, sustainability is firmly anchored in the park's development philosophy. SeaWorld is poised to be a torchbearer for marine conservation in Abu Dhabi and the broader region by encapsulating Sheik Zayed's profound respect for nature and promoting environmental cognizance.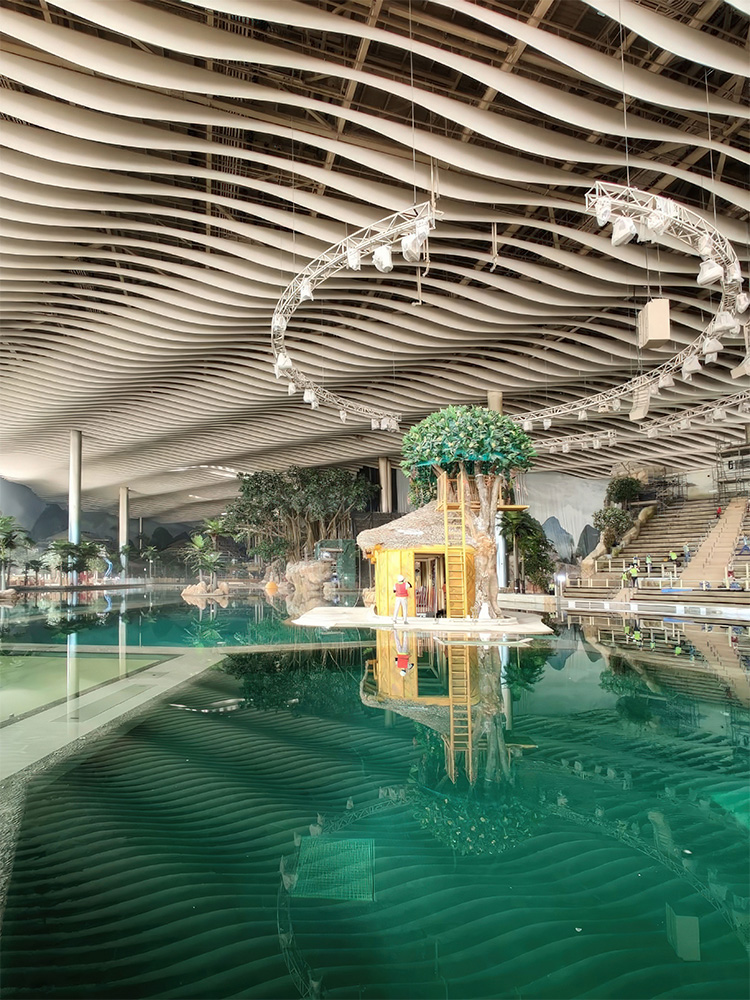 The region's rich maritime legacy finds its homage in SeaWorld Abu Dhabi. The park is envisioned as an entertainment arena and a nexus for amplifying the UAE's cultural nexus with the oceans. Positioned on Yas Island, which has metamorphosed from a barren landscape in 2007 to a hub of world-class theme parks and iconic museums, the new SeaWorld park heralds a transformative era for marine theme parks globally. This evolution makes one wonder what distinguishes this park from its predecessors. And why does its allure beckon one for a revisit?
Project Info
Client: SeaWorld Parks & Entertainment
Architect: Jack Rouse Associates
Main-contractor: Kinetics Middle East
Acoustic panels: Polyx™