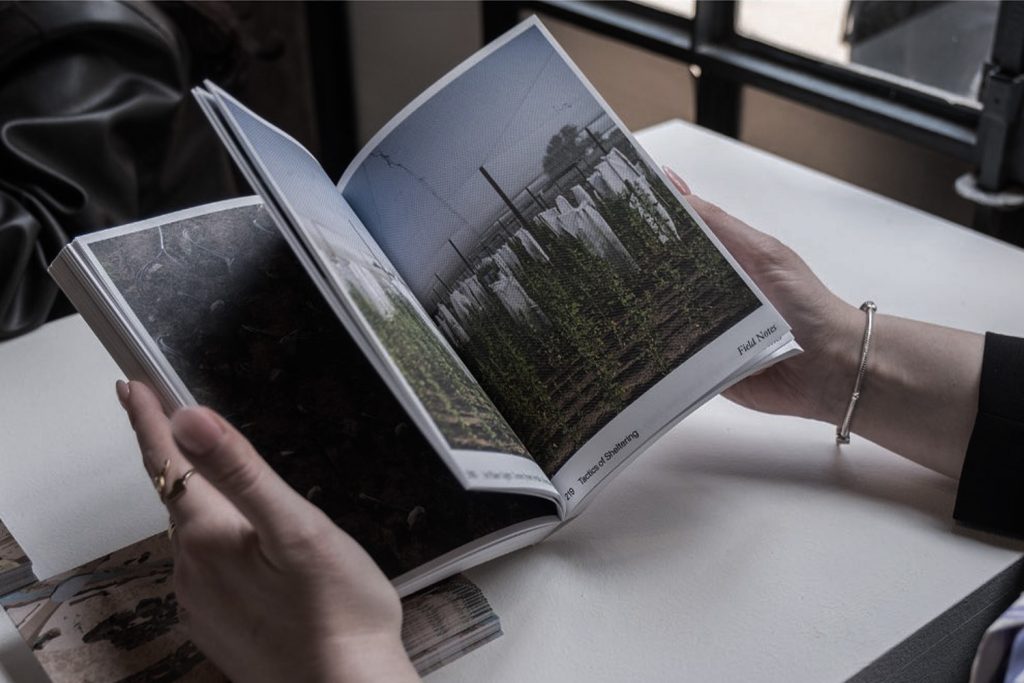 "In Plain Sight: Scenes from Aridly Abundant Landscapes," co-edited by Faysal Tabbarah and Meitha Almazrooei, published by Kaph Books for the National Pavilion United Arab Emirates' participation at the 18th International Architecture Exhibition of La Biennale di Venezia.
"In Plain Sight: Scenes from Aridly Abundant Landscapes" was meant to be a collection of trips through dry places. People who contributed were asked to look into how travel, travel writing, and the built environment are connected. There were a lot of different points of view and ways of writing about travel. Some writers looked at historical texts and pictures to record their journeys and find lost connections with aridity and the practices it creates. Other writers went to modern arid spaces to find nuance and abundance, and some wrote essays exploring aridity's unclear and conceptual edges.
Along with the travel-related pieces, the book includes a set of field notes that are presented as research results. In the field notes, curator Faysal Tabbarah tries to describe the places, things, and methods he saw on many trips. Along with these field notes is a series of photographs that show the methods used to build Al Hajar's built environment. In Plain Sight changes the genre of travel literature by looking at aridity in different times, places, and ideas. It also questions how arid places have been shown in the past.
Here, you can read our interview with Faysal Tabbarah.