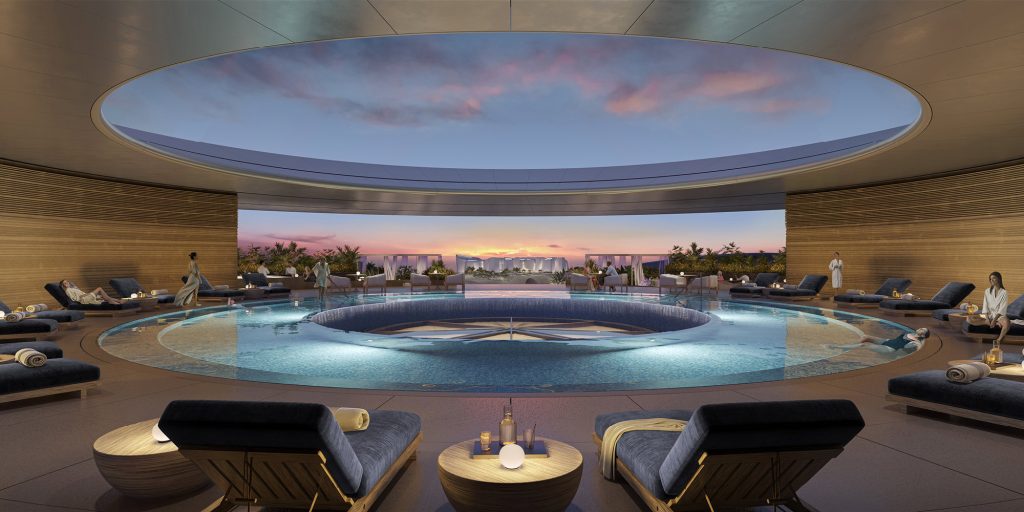 Foster + Partners announced the design for Equinox Resort Amaala on Saudi Arabia's Red Sea coast. Equinox Resort Amaala contains luxury hotels, villas, and condominiums.
The hotel is centered around sports, fitness, and lifestyle. It has a total of 128 rooms, which includes two luxurious penthouses. The hotel is equipped with many amenities such as several world-class culinary concepts, a rooftop pool that contains magnesium salt, a spa, a Beach Club, and a signature Equinox Fitness Club. The guest rooms are designed to capture the panoramic views of the Hijaz Cove or the marina.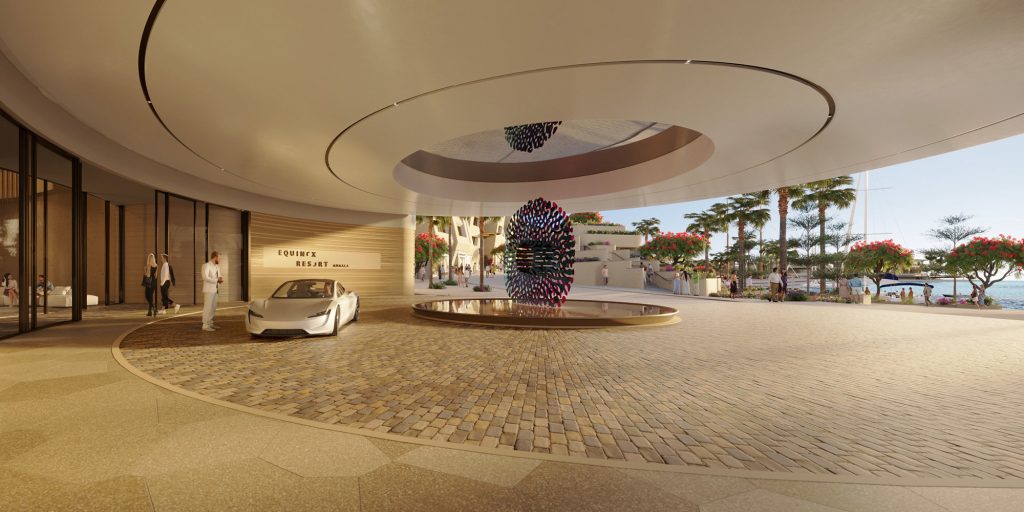 "We are working closely with Red Sea Global and Equinox to create an exciting new destination within the Marina Village at Amaala. The hotel is designed around four shaded green courtyards, inspired by the traditional architecture of the region, which naturally cool the air to create a comfortable and restorative environment. Arrivals and departures – by boat or electric car – are framed by a spectacular floating canopy that creates a shaded drop-off zone at the hotel's main entrance." said Gerard Evenden, Head of Studio, Foster + Partners.
"Amaala brings the best in health and wellness together in an area of extraordinary natural beauty to offer exceptional and transformative experiences for guests. Equinox's unique brand of luxury and fitness is a fantastic fit, allowing visitors to choose seeking self-improvement during their stay, getting back to nature on land or at sea, or simply enjoying quiet moments with loved ones in comfort and privacy." said John Pagano, Group CEO, Red Sea Global.