Ora Ito's Eye-Catching Parametric Sculpture, Like a Tornado in a Mindfully Serene Office Environment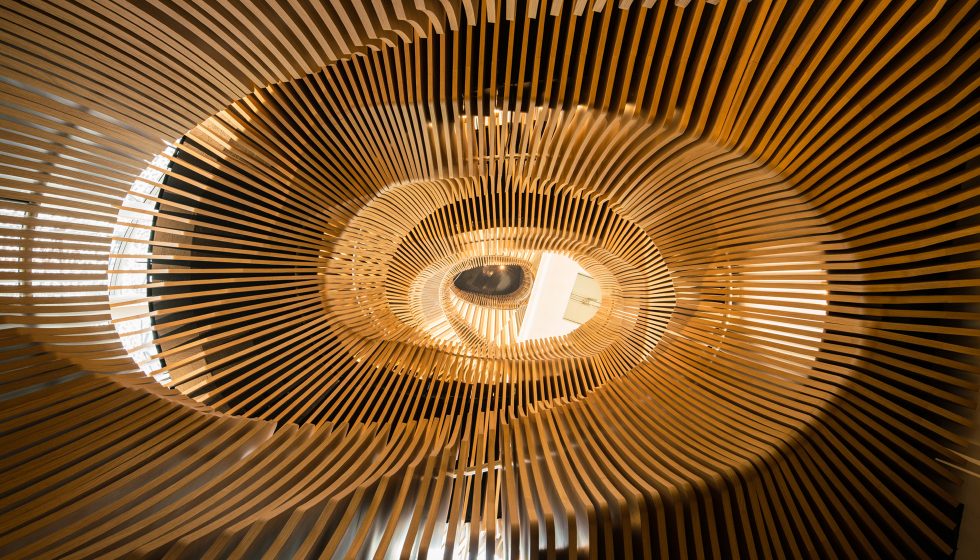 French designer Ora Ito has designed new offices for LVMH's media division that is home to Le Parisien and Les Echos at 10 Grenelle in the 15th district of Paris. This bright unit spans 4 floors and is penetrated by a soaring, stunning staircase.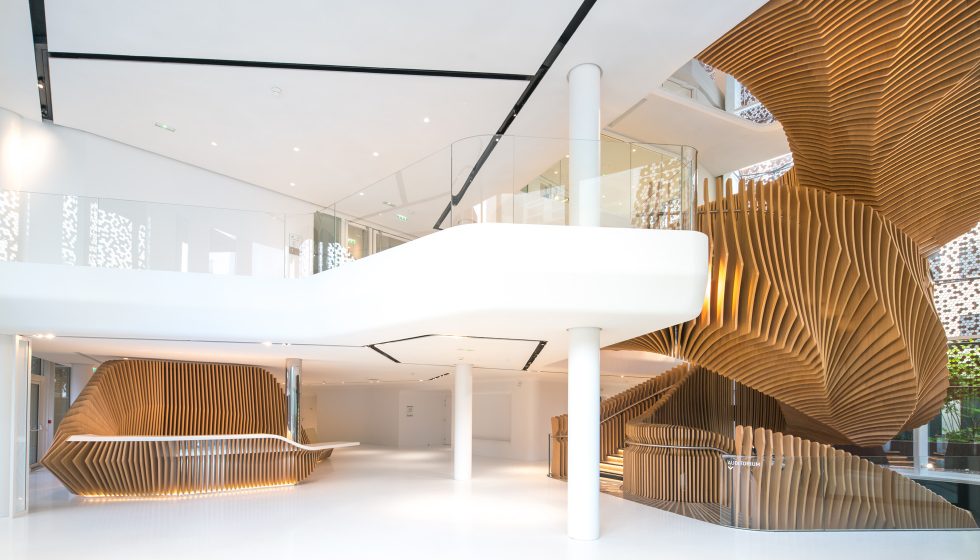 "I wanted the staircase to be the centrepiece of the building. This creature undulates in the space, shaping and pervading it. This huge half-whale and half-snake chimera, snatches you, swallows you up and spits you out at the right floor." Ora Ito
An undoubtedly eye-catching parametric sculpture with a biomorphic structure, like a tornado in a mindfully serene office environment. The staircase surpasses the architecture. The offices are intentionally minimalist, calm and functional without extraneous decor.
The refined details are unobtrusive. The only visual surprise for collaborators and visitors is this huge body that rises through the building and lends itself to various functions in several spaces: reception area, partitioning, canteen and auditorium walls.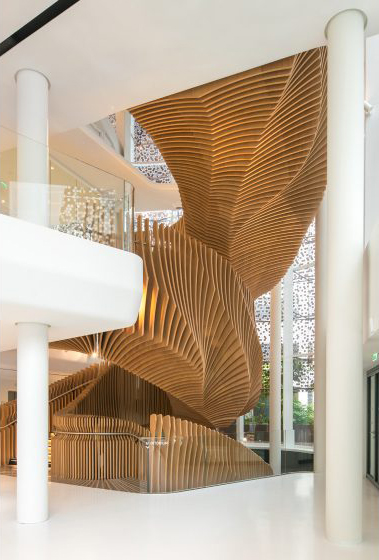 Ora Ito also designed the communal areas of the entire 10 Grenelle real-estate project, extending over more than 30,000 m2 and encompassing 30 levels including the unit dedicated to LVMH's media division.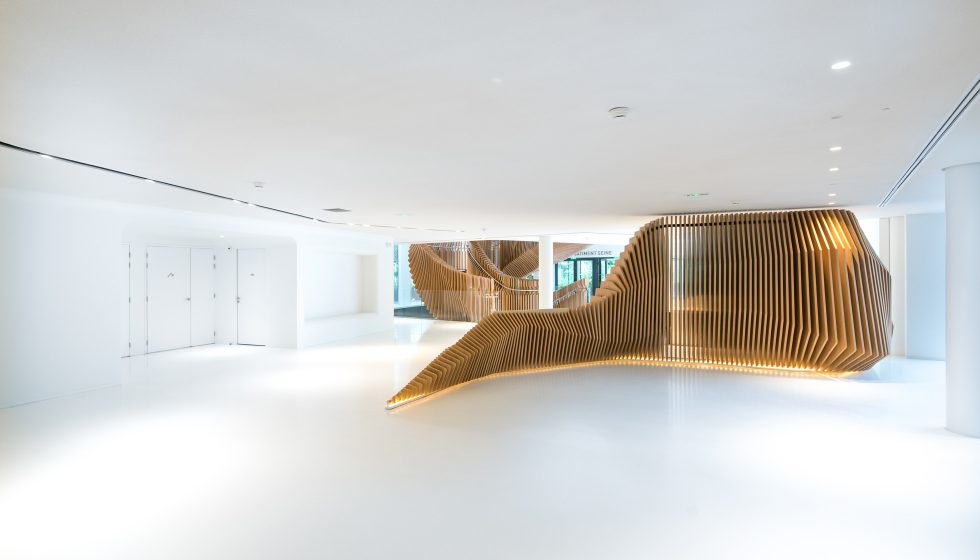 While the Yooma Hotel, produced in collaboration with Daniel Buren, opened before the summer and the completely revamped architecture of the new Pathé Wepler will be revealed shortly to Parisians, Ora Ito upholds a rare 360-degree urban perspective through his different scales of intervention.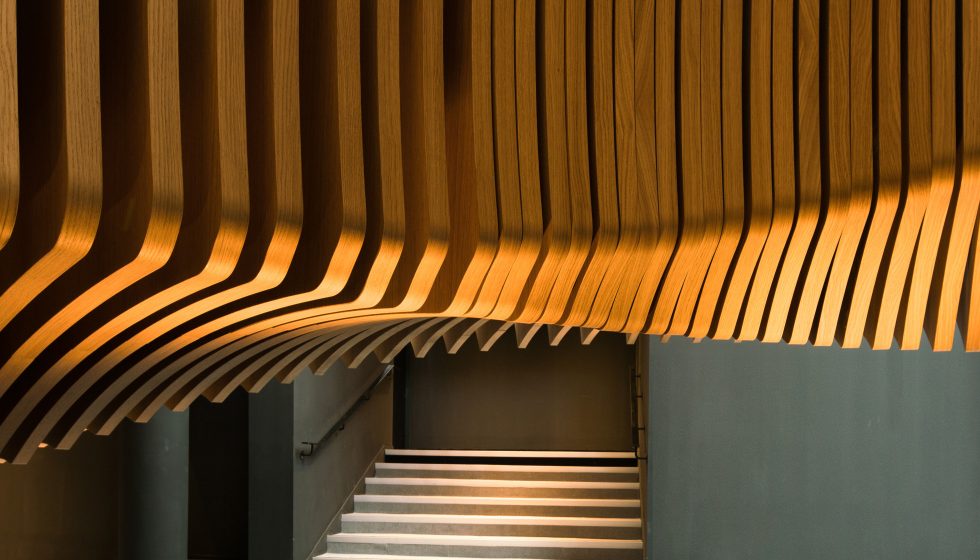 Project Name : LVMH's Media Division Office at 10 Grenelle
Brand : LVMH Media Division
Designer : Ora Ito
Staircase production : Kozac
Light conception : Distylight
Photography : We Are Content(s)
Year : 2017
Via > Ora ito
Russian artist and designer Oleg Soroko of After Form created Scate Chair as one of his "Parametric Furniture" collection using parametric design tools and complex algorithms in the Rhino3D and Grasshopper3D software. Scate chair is the first object from Parametric furniture collection made by Oleg Soroko in 2014.
One Main Office Renovation by dECOi Architects The project essentially comprises two planes – the floor and ceiling, both of which are articulated as continuous surfaces inflected by function. The curvilinearity expresses both the digital genesis and the seamless fabrication logic, with the architect providing actual machining files to the fabricator.