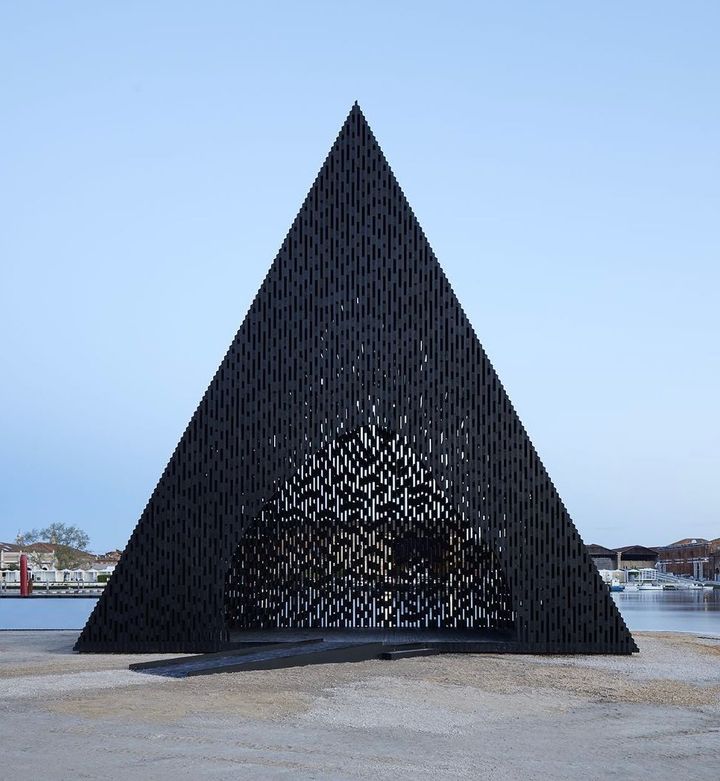 Adjaye Associates designed a black timber installation at Venice Architecture Biennale 2023 that is currently located outside the Arsenale venue. The installation is named "Kwaeε" which translates as 'forest' in Twi, one of the main languages of Ghana.
The installation is contemplated as a space for both reflection and active programming. The internal chamber is a carved ovoid that resembles a cave, while the outward structure is a triangular prism punctuated by two oculi. The distorted shape is put at an angle and touches the perimeter to form channels and apertures for entry and escape.
Adjaye Associates worked with Format Engineers and Xylotek for technical design, fabrication supply, and installation.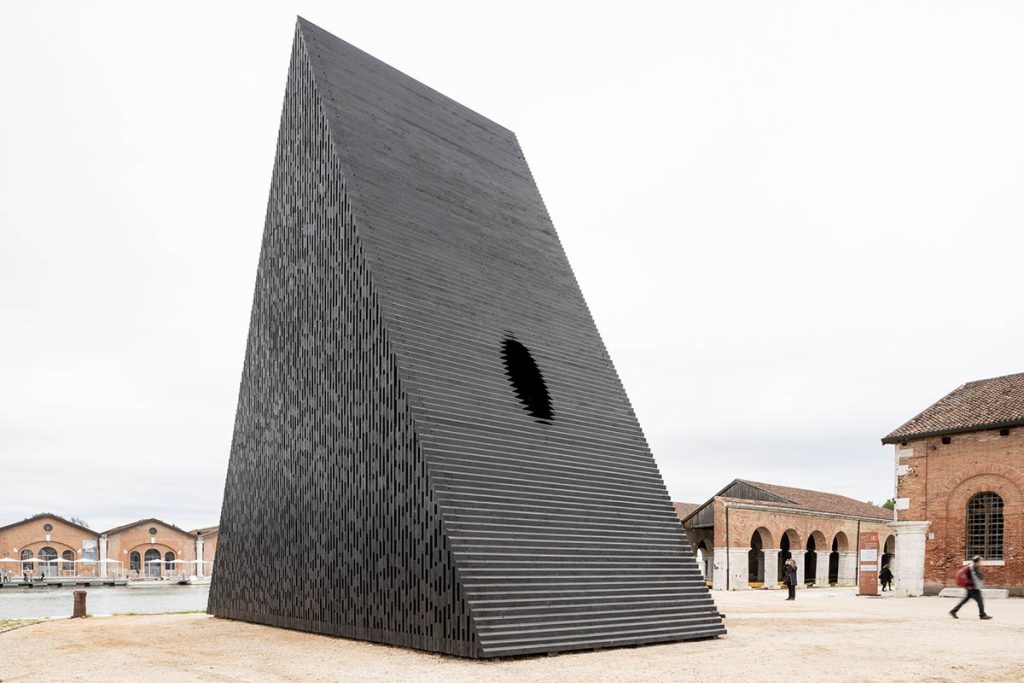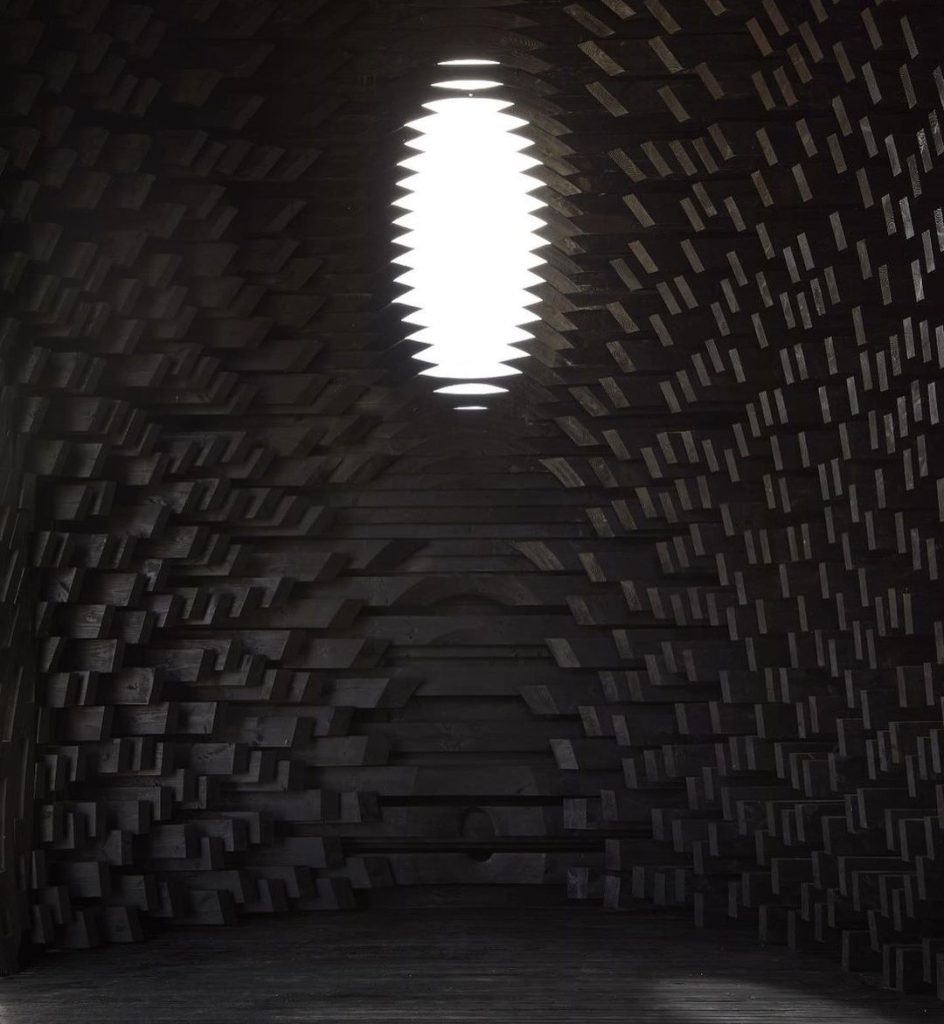 The design of Kwaeε by Adjaye unifies the doorway, platform, assembly, and window into a single, cohesive object in order to encourage dialogue and introspection.
The Venice Architecture Biennale officially started today and will open to visitors till 26 November 2023. This year's theme is The Laboratory of the Future, which explores the African continent and is curated by Lesley Lokko.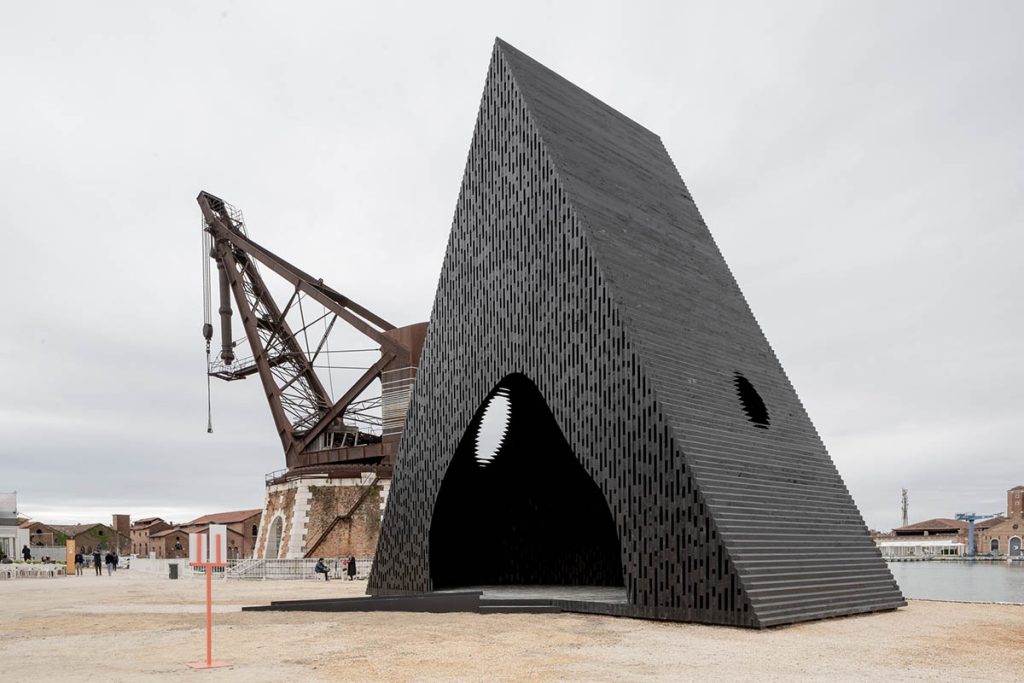 Also, Venice Architecture Biennale 2023 showcases an array of captivating exhibitions. The Latvian Pavilion unveils an innovative concept called "TCL," transforming into a supermarket exhibition space. The Uzbekistan Pavilion explores the juxtaposition of archaism and modernity. Ireland's Pavilion offers a cultural perspective on sustainable communities, while the National Pavilion UAE delves into architectural possibilities in arid landscapes.
The Dutch Pavilion tackles water-related challenges, and the Singapore Pavilion delves into measuring intangible aspects of urban design. Each exhibition brings unique insights to the global architectural conversation.