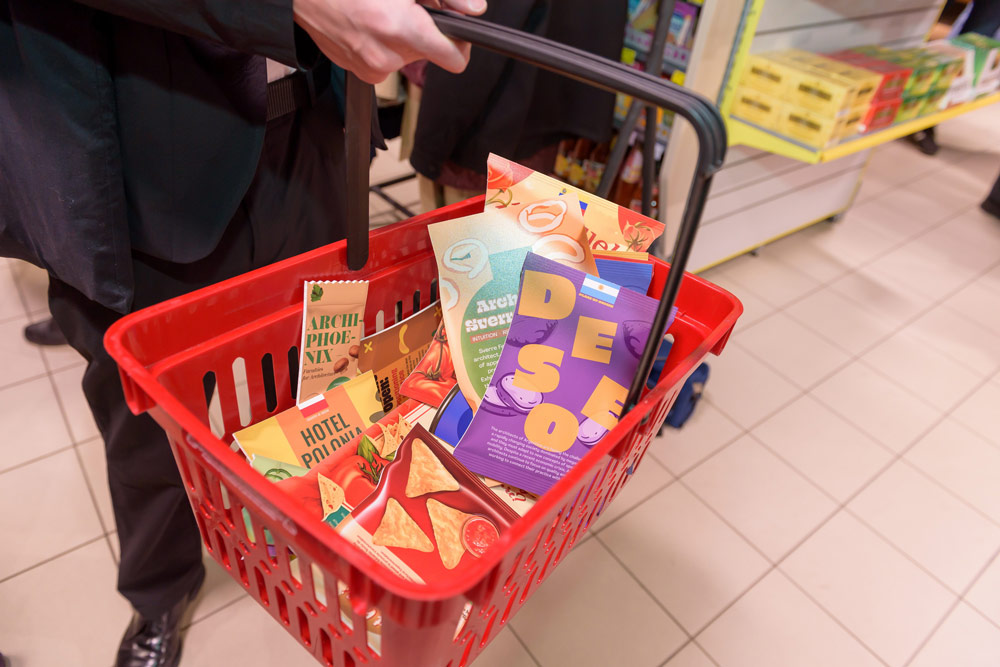 The Venice Architecture Biennale 2023 will feature Latvian Pavilion, transformed into a unique concept called "TCL," which takes the form of a supermarket. The exhibition is commissioned by Jānis Dripe and the Ministry of Culture of the Republic of Latvia, curated by Uldis Jaunzems-Pētersons, and designed by a team consisting of Ernests Cerbulis, Ints Menģelis, Toms Kampars, and Karola Rubene. The pavilion will be open to the public from May 20th to November 26th, 2023.
The concept behind the Latvian pavilion is to create a horizontal, diverse, and democratic space where architectural ideas and products from various origins come together. By using the metaphor of a supermarket, the exhibition aims to facilitate the convergence of different concepts and explore the intersections between architecture and everyday life.
The exhibition showcases 506 unique products that represent ideas presented during the previous ten editions of the Venice Architecture Biennale. These products, created with the assistance of artificial intelligence, serve as tangible representations of architectural concepts and developments from past exhibitions.
Here is a conversation between Toms Kampars, a member of the design team of Latvian Pavilion, and Serra Utkum Ikiz of PA!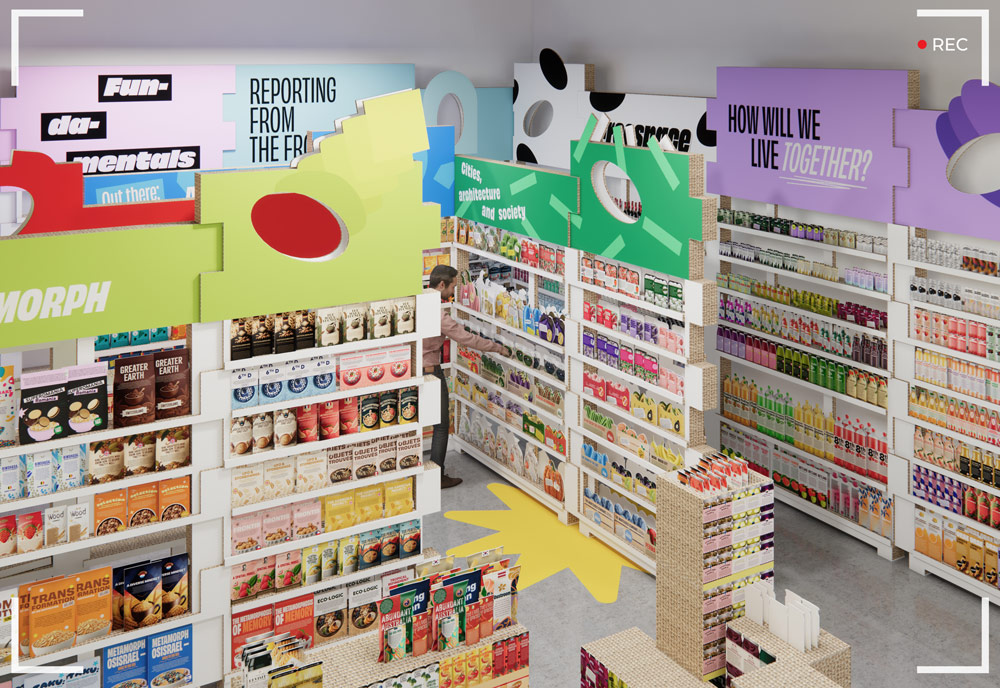 Serra Utkum Ikiz: What were the primary sources of inspiration for the design and concept of the Latvian Pavilion? In my opinion, supermarkets are an interesting theme for the Venice Architecture Biennale. So, how does the concept of a supermarket as a pavilion for an architecture exhibition challenge traditional notions of exhibition spaces?
Toms Kampars: The pavilion is transforming into a supermarket, but our goal is not to merely discuss the concept of a supermarket. Instead, we intend to create an environment where ideas can be freely communicated. By inviting visitors into a space that is familiar and routine worldwide, we hope to instill a sense of security and encourage customers to make choices and find products that are relevant and important to them. Our aim is to foster interaction and engagement between visitors and products, which is why the pavilion will not remain a static installation throughout the event.  
Serra: What are the potential benefits and drawbacks of using artificial intelligence to create architectural products showcased in the Latvian pavilion?
Toms: The main advantage of AI is its speed and efficiency, which can save valuable human resources while maintaining control over the outcome. However, it's important to note that AI cannot be relied on to verify facts, and there is a high risk of misleading outcomes if it's not closely monitored by humans. While we view AI as a powerful tool to integrate into workflows, it's also essential to have a human overseeing the process and shaping it as needed.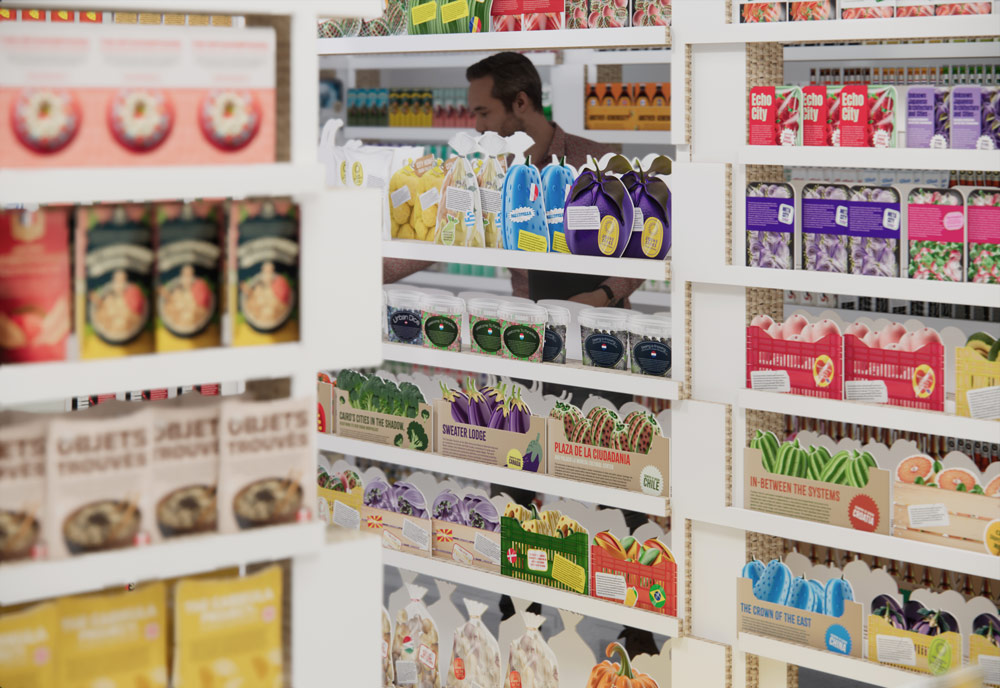 Serra: How does the Latvian Pavilion's presence in the Venice Architecture Biennial 2023 contribute to the overall narrative and exploration of the "Laboratory of the Future" theme, and what unique perspectives does it offer?
Toms: The pavilion utilizes retrospection to showcase all the architectural ideas previously featured in Latvia's first participation in NEXT (2002) to "How will we live together?" (2021). The collection comprises 506 unique ideas presented as products, allowing visitors to cast their votes and receive a receipt for their selections. In our view, the "Laboratory of the Future" is a space for reflecting on past work to propel us forward. Architects frequently produce innovative ideas, but they may not always be absorbed by society or may be forgotten over time. Therefore, why not bring attention to them? 
Serra: What can visitors expect to learn or take away from their experience in the Latvian Pavilion, and how might it influence their perception of architecture? What do you hope visitors will take away from the exhibit?
Toms: Our aim is for the space to evoke feelings of familiarity, coziness, and curiosity, giving visitors  an intuitive sense of freedom to roam through the labyrinth of shelves and explore the  "products." Additionally, the pavilion is designed to function as an archive or library-like space,  allowing visitors to decide the extent of their engagement and potentially delve into a closer inspection of specific ideas that align with their subjective interests. Visitors are encouraged to gather the ingredients for their future "meal" and find individual inspiration within the pavilion. 
We encourage you to stay tuned to ParametricArchitecture for detailed updates on the Venice Architecture Biennale 2023.