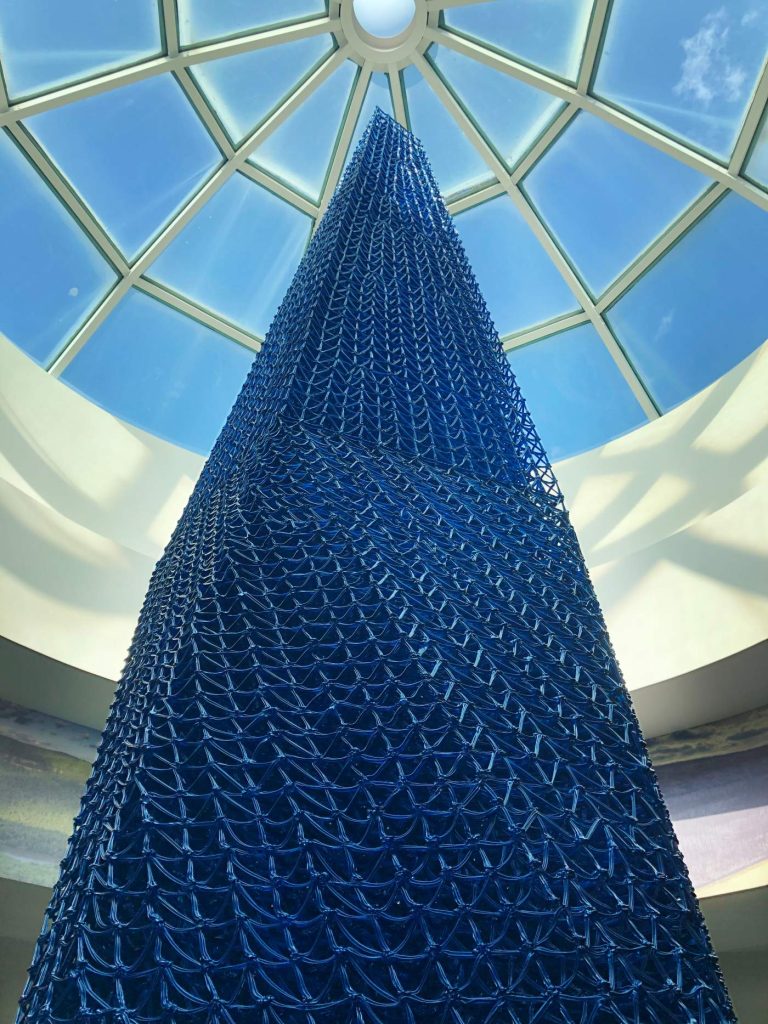 Chattanooga, Tennessee, has established itself as a popular destination for outdoor lovers seeking exhilarating activities, surrounded by the gorgeous mountains of the Cumberland Plateau. Climbers from all over the world come to Chattanooga to test their skills at the city's best climbing destinations. Therefore, when the Chattanooga Area Chamber of Commerce chose to redesign a kiosk at the Chattanooga Metropolitan Airport, they sought an iconic sculpture that captured the essence of the city while highlighting its most notable tourist attractions.
Branch Technology, a 3D printing company that the Chamber had worked with before. "No one else is engaged in the future of 3D printing like Branch," says Sybil Topel, Vice President of Marketing Communications and Community Engagement for the Chattanooga Area Chamber of Commerce. "They care about our community and were excited to be a part of our mission to provide an interactive visitor experience."
The new exhibit's centerpiece, titled "Climbs Sculpture," stands approximately 5 meters and is composed of Branch MatrixTM, a 3D-printed lattice material that can be molded into nearly any shape or form. The material can also be painted in any color to provide maximum creative versatility. The sculpture, which includes two screens linked to ChattanoogaCalling.com, connects Chattanooga's reputation for creativity, entrepreneurship, and technology to the city's long history of the industry.
The sculpture is strategically situated on the airport's concourse, where passengers first encounter it as they enter the terminal. It is impossible to miss because it points skyward toward a massive glass dome skylight. The sculpture was designed and built in conjunction with the Chattanooga Metropolitan Airport, Branch Technologies, the Greater Chattanooga Economic Partnership, and the Chattanooga Area Chamber of Commerce.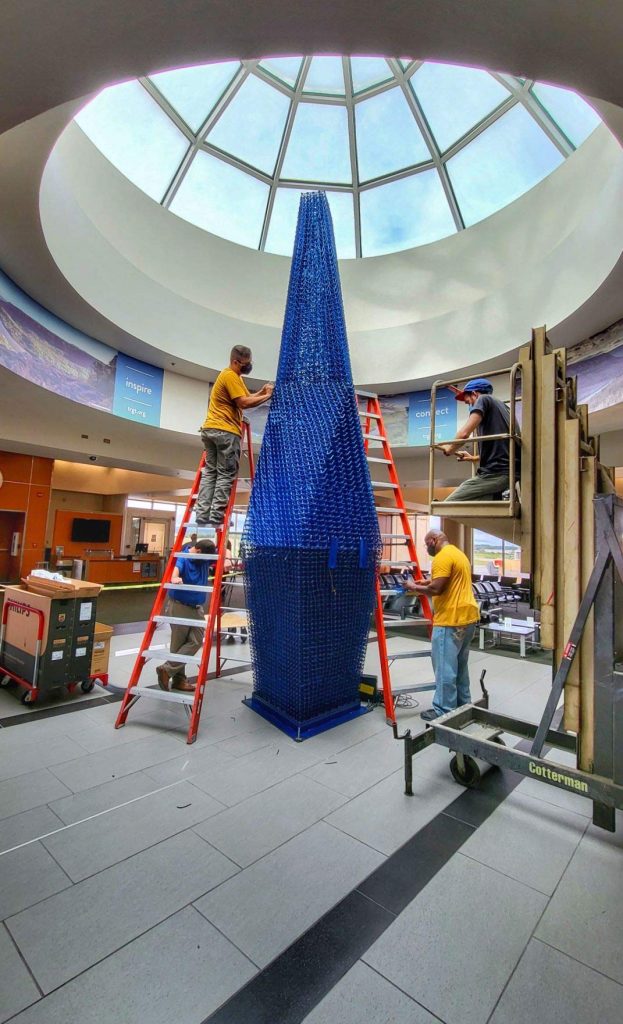 Branch Technology's advances in 3D printing technology allow for unprecedented inventiveness in large-scale construction projects. Shapes that are 3D-printed are created directly from digital data, resulting in great accuracy that is true to the original design. The process is substantially faster than traditional fabrication processes and generates far less waste, making it an excellent choice for green building.
The sculpture is a magnificent depiction of Chattanooga's position as a center of creativity and technology. The collaboration of Branch Technology with the Chattanooga Area Chamber of Commerce and its partners resulted in an iconic sculpture that promotes the city's most notable tourist destinations while displaying the company's innovative 3D printing technology.