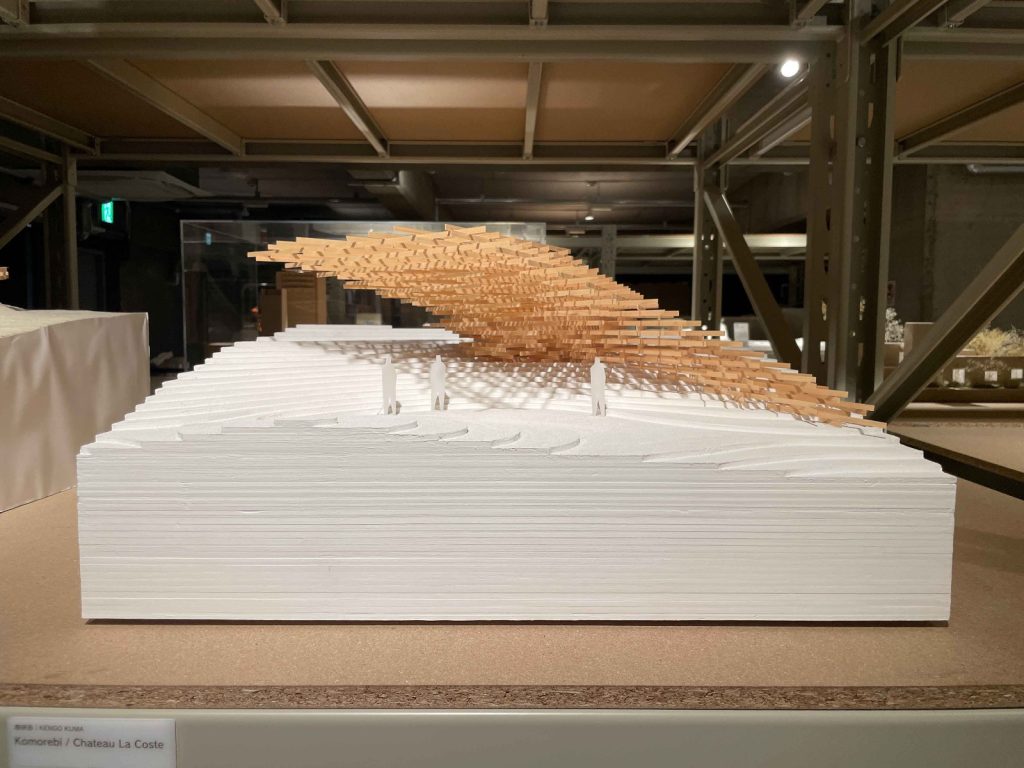 The "Kengo Kuma: Onomatopoeia Architecture" exhibition at the Palazzo Cavalli-Franchetti in Venice features 22 models of Kuma's most influential structures.
"Onomatopoeia does not treat architecture as the subject of operations by higher-ranking actors (architects) but treats architecture and humans on the same level. Architects are not at the head of architecture but walk around the architecture with users. Onomatopoeia is a kind of animal-like voice that is emitted at a physical and experiential level." said Kengo Kuma.
ACP Art Capital Partners – Palazzo Franchetti, in collaboration with Kengo Kuma and Associates, presents "Onomatopoeia Architecture", a retrospective exhibition that explores the unique theme of the innovative contemporary Japanese architect and his projects located across the globe. The exhibition is open to the public until November 26th, 2023, and emphasizes the interaction between people and materials, Kuma's preoccupation with onomatopoeia, or the formation of words by mimicking sounds.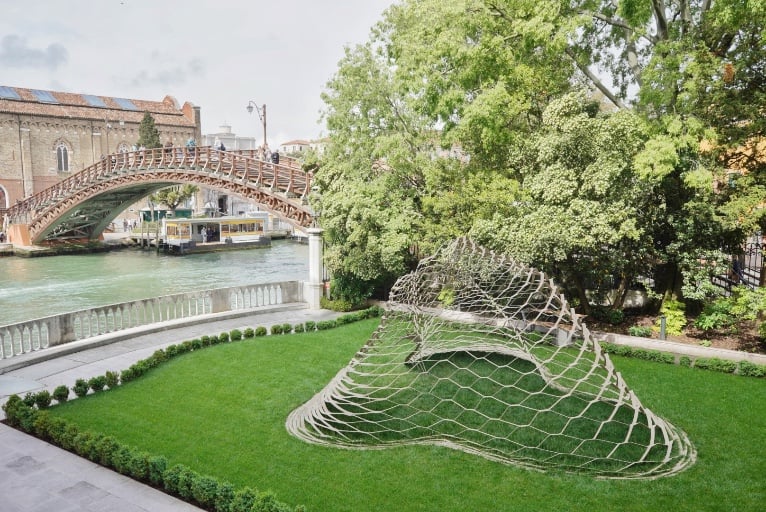 "Every time I go to Venice and feel close to the water as a 'material,' I think about the dialogue between man and material. In this exhibition at Palazzo Franchetti in Venice, I would like to show how I create a dialogue with materials. In this dialogue, I don't often use a language influenced by logic. And when I use it, it is impossible to make people understand me. That is why I always use Onomatopoeia. The material and the body are talking to each other, and they resonate when using this primal language." said Kengo Kuma.
The exhibition begins in the interior courtyard of the Palazzo Franchetti, where Kuma has constructed a temporary, 5-meter-tall aluminum pavilion, Laguna, from the Canale Grande and Ponte dell'Accademia.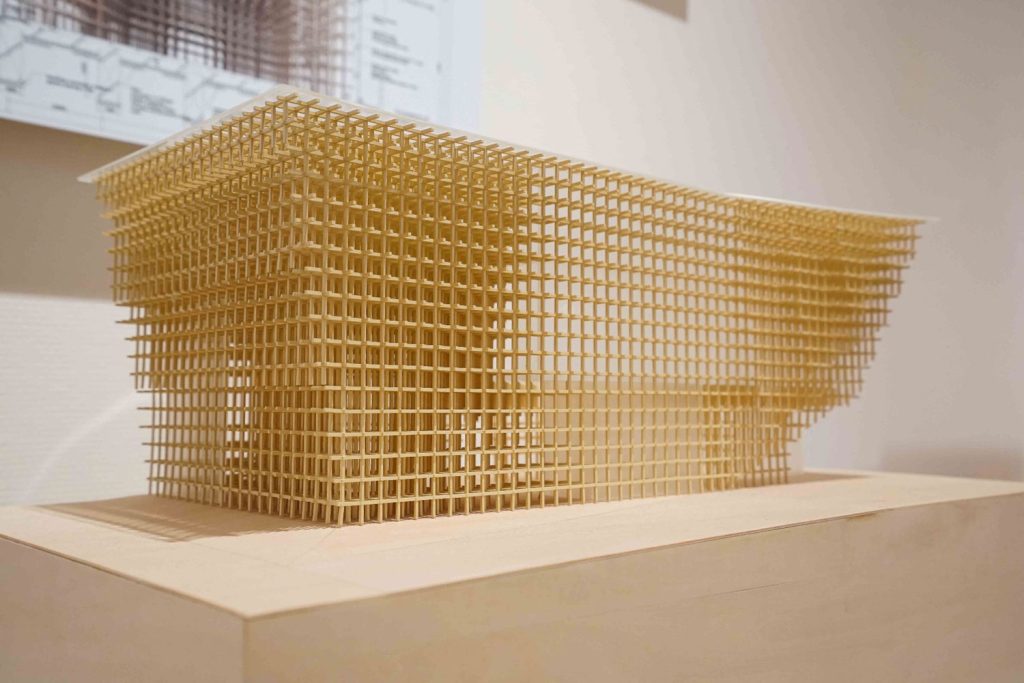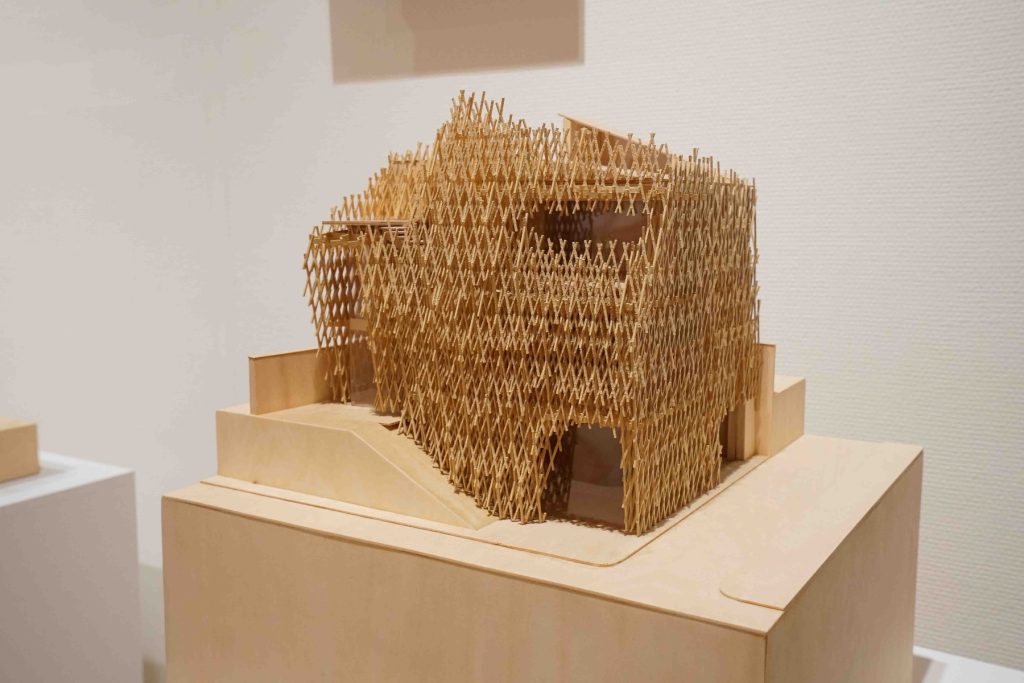 The upper level displays models and photographs that illustrate Kuma's career and unique approach to the building materials he employs. Kuma endeavors to comprehend the contexts of his projects and design architecture that is as receptive to its environment as anchored in its history and context.
His preferred materials for his projects are wood, paper, and metal, and he draws inspiration from Japanese customs. In his vision, surfaces appeal to the senses of scent, touch, and sight.