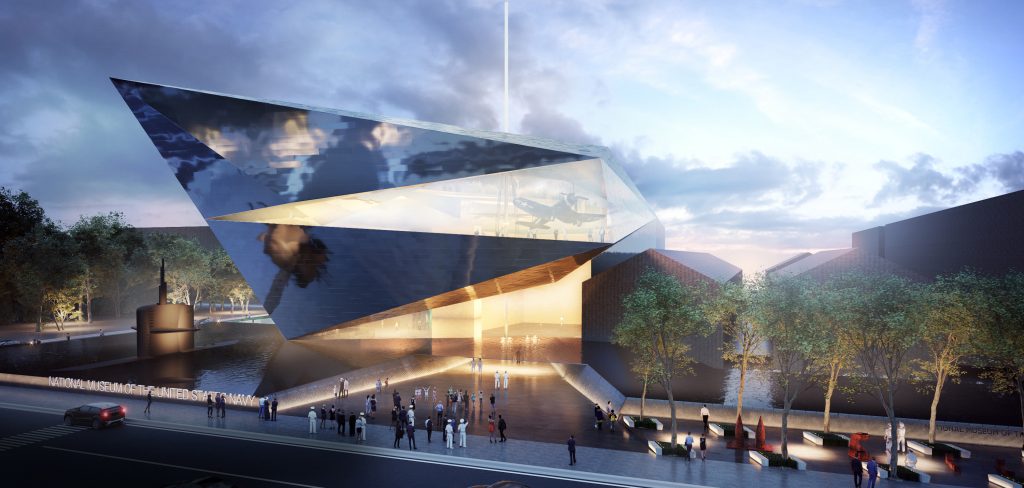 Bjarke Ingels Group, DLR Group, Gehry Partners, Perkins + Will, and Quinn Evans are the finalists in the Naval Heritage History and Command's (NHHC) Artistic Ideas Competition for to design the National Museum of the US Navy.
"We have been absolutely thrilled by the quality of submissions received from these five outstanding firms," David Ben-Israel, MGAC's vice president, said at the event. "It has been an honor to work with the NHHC team and the firms to take one more step towards a new national museum that pays tribute to the history and heritage of our nation's Navy."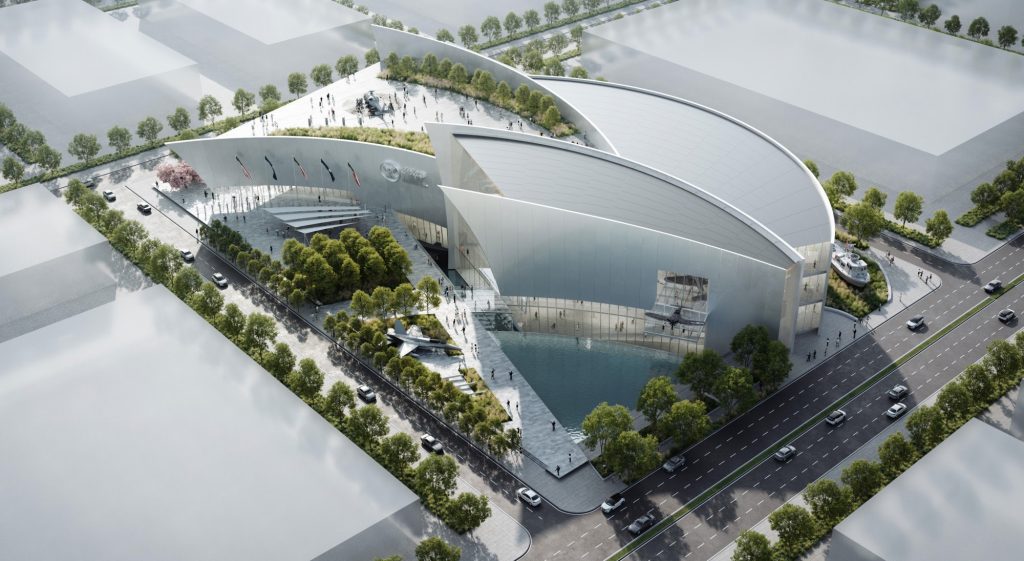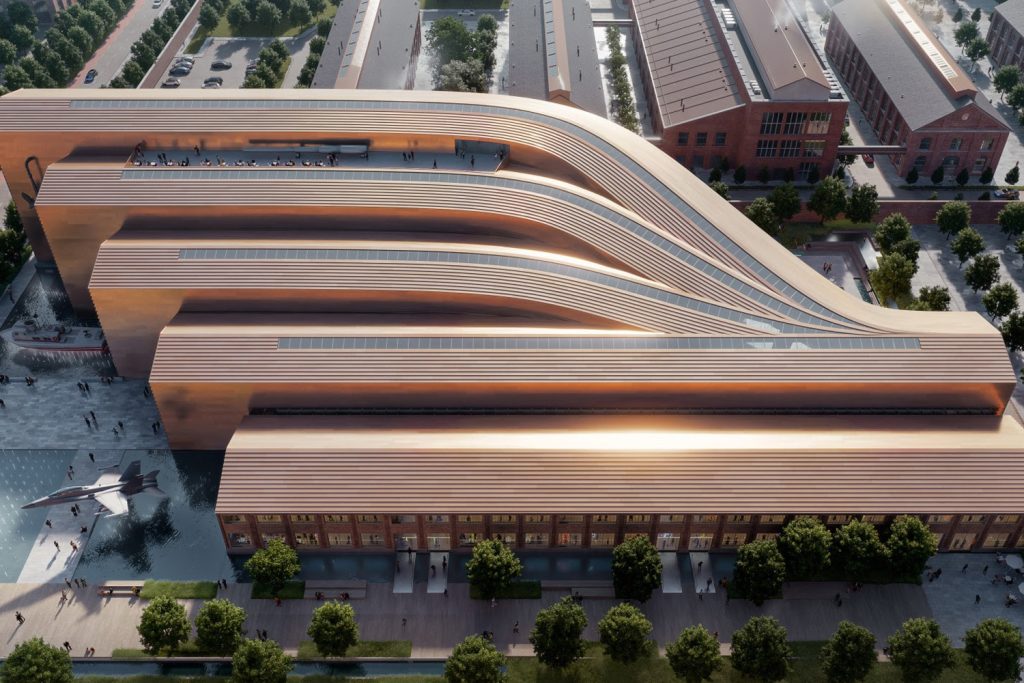 Each firm used a different approach that inspired each of their concepts, which were all focused around six main building elements: the general building form and massing, the main entrance, the Atrium, the marque gallery space, the ceremonial "honor" courtyard, and the use of macro artifacts.
The new museum is intended to be a modern, public-facing space comprising a new building and ceremonial courtyard, as well as the potential renovation of existing historical buildings. The campus would consist of approximately 270,000 square feet, including approximately 100,000 square feet of net gallery space.
"The concepts unveiled today are a crucial step in exploring what is possible for the new National Museum of the U.S. Navy," Samuel Cox, NHHC's director, said. "We will tell the story of the Navy's history as it continues to unfold, and the ideas developed by our finalists herald a new way of honoring that history by inviting visitors to participate."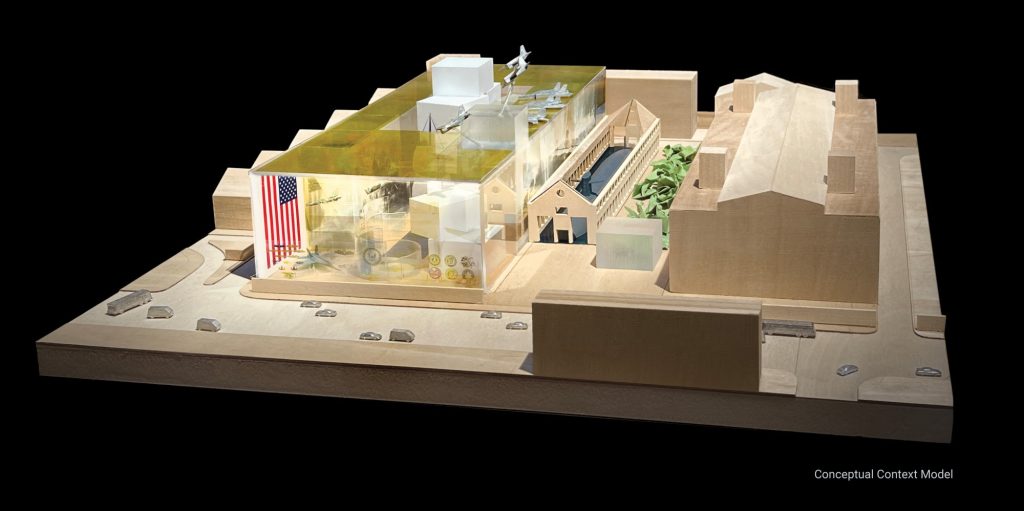 In October, Secretary of the Navy Carlos Del Toro announced the Navy's preferred location for the museum would be on land adjacent to the Washington Navy Yard.
BIG's vision for the planned new museum reflects the historical context of the Navy Yard while referencing the scale, materials, and details of Navy vessels. An array of large-scale vitrines opens up towards a public street, welcoming visitors and locals with an impressive glimpse into the museum's collection of artifacts inside and outside, conveying the mission, lineage, and breadth of operations that constitute the US Navy.