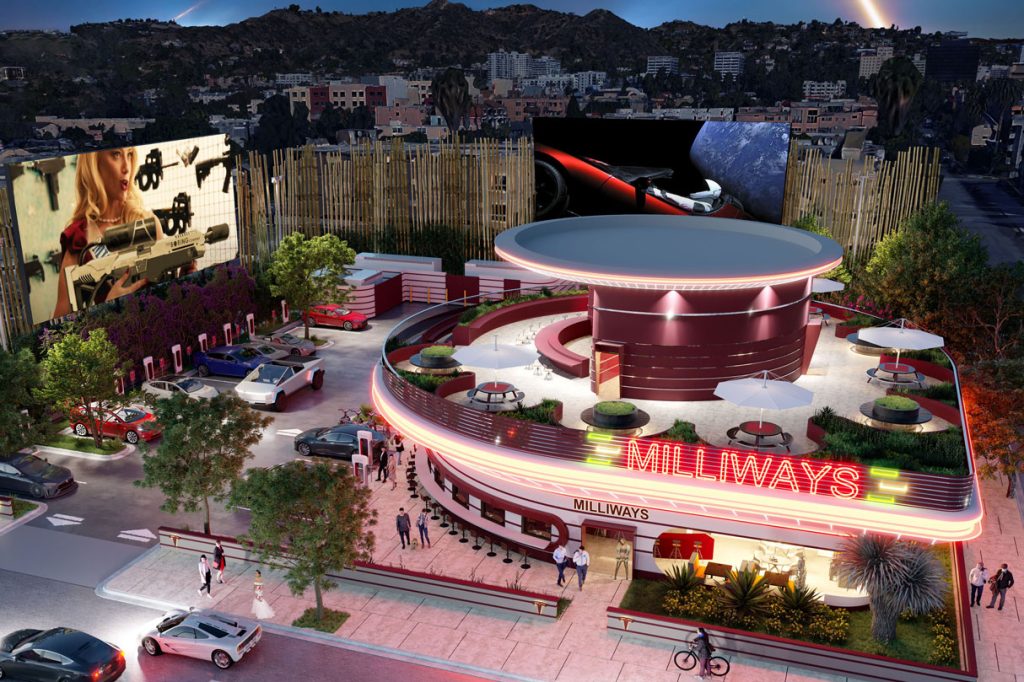 Tesla will open its Diner and Drive-In Theather Supercharger in Los Angeles, US. According to Teslarati, Tesla has received approval from the Los Angeles Department of Building and Safety.
Back in 2018, Elon Musk said that Tesla had the will to establish a classic drive-in, roller skating, and rock-themed restaurant at Tesla Supercharger in Los Angeles. A few months after this announcement, Tesla applied for permission to a restaurant and Supercharger station situated in Santa Monica.
In late July, Tesla had permission to grade the area, construct walls, and locate movie screens on the site. The company submitted the necessary applications in November 2022 and after eight months, the City of Los Angeles approved the plan and issued the permit on July 18.
Stantec Architecture, based in Arizona, is named as the project's architect, while the contractor listed is PCL Construction Services Inc., based in Glendale, California.
As of August 9, the initial grading review has been completed and approved, thereby giving Tesla the go-ahead to move with its project. The site is set to include 32 Supercharger stalls, a restaurant with a variety of food options, rooftop seating, and two movie theater screens that will showcase famous movie clips, as announced by CEO Elon Musk.
Additionally, Ed Howard designed visual representations based on the plans of Tesla Diner: