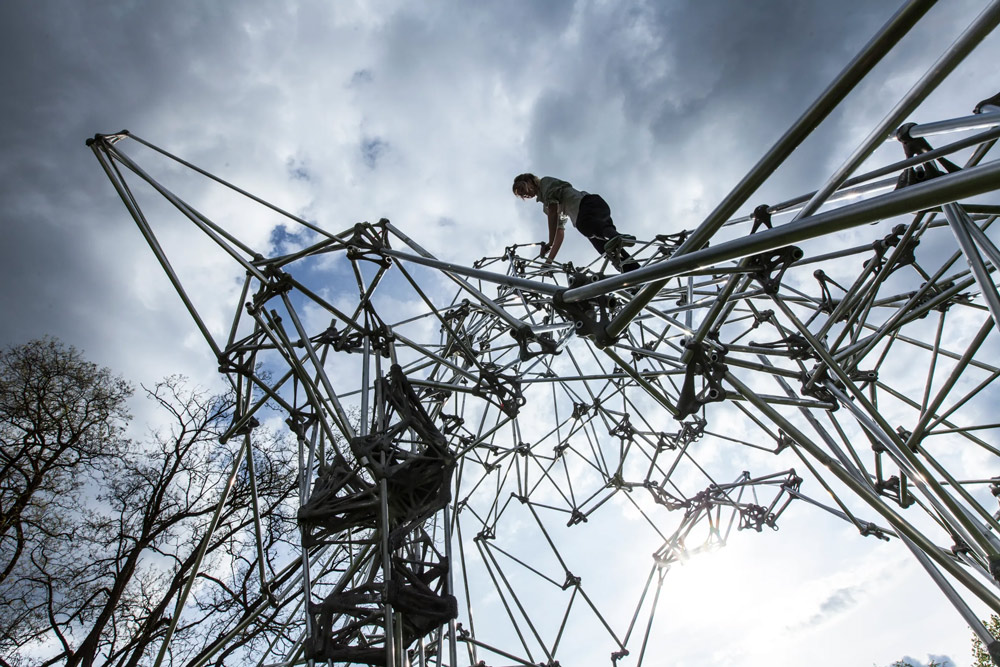 The "Digital Metal" project is part of Mania Aghaei Meibodi's study on "3D printing+," which she completed as part of her Master of Advanced Studies at ETH Zurich.
This is the world's first architectural structure created from a mix of cast metal and 3D printed mold. It provides a fresh perspective on digital technologies, their implications, applications, and significance in architecture and real-world projects.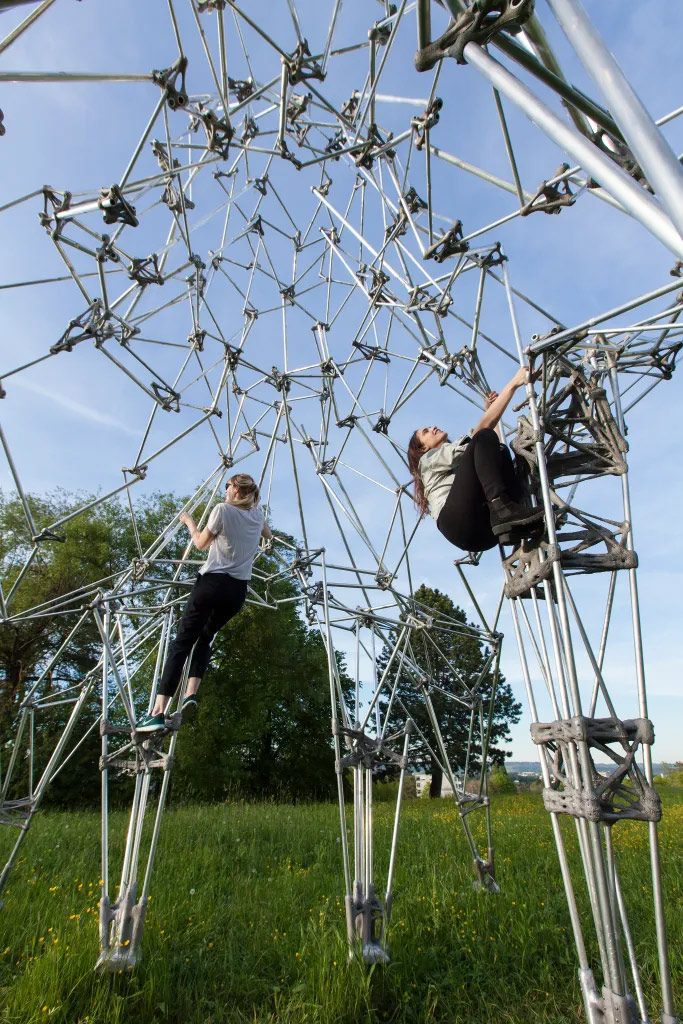 The Digital Metal structure is a 4-meter wide, 6-meter long, and 5-meter high space frame made out of over 200 unique joints and 400 meters of off-the-shelf aluminum profiles. It was designed as an experiment to investigate the possibility of 3D printing for manufacturing sand molds for casting metal components. Casting metal, a historical production process, was merged with the new technology of 3D printing, allowing for new possibilities of shaping metal into intricate bespoke pieces using computational design tools.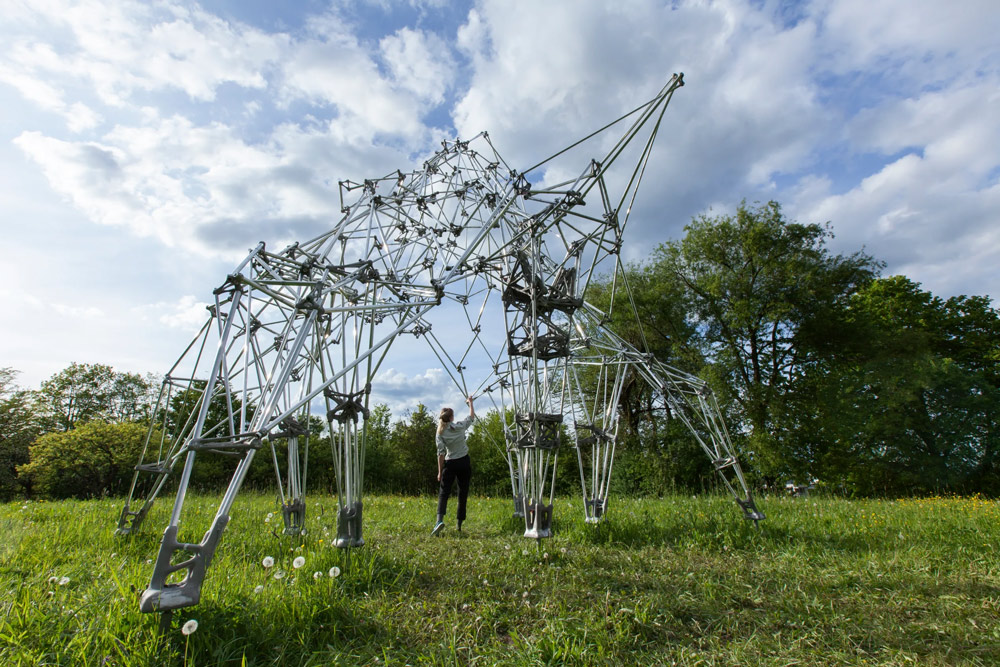 The project benefits from 3D printing's geometric freedom and metal casting's suppleness. Shaping metal with 3D printed molds enabled the creation of joints with complicated inner and exterior characteristics, as well as highly detailed surfaces, which could immediately be employed as full-size construction pieces.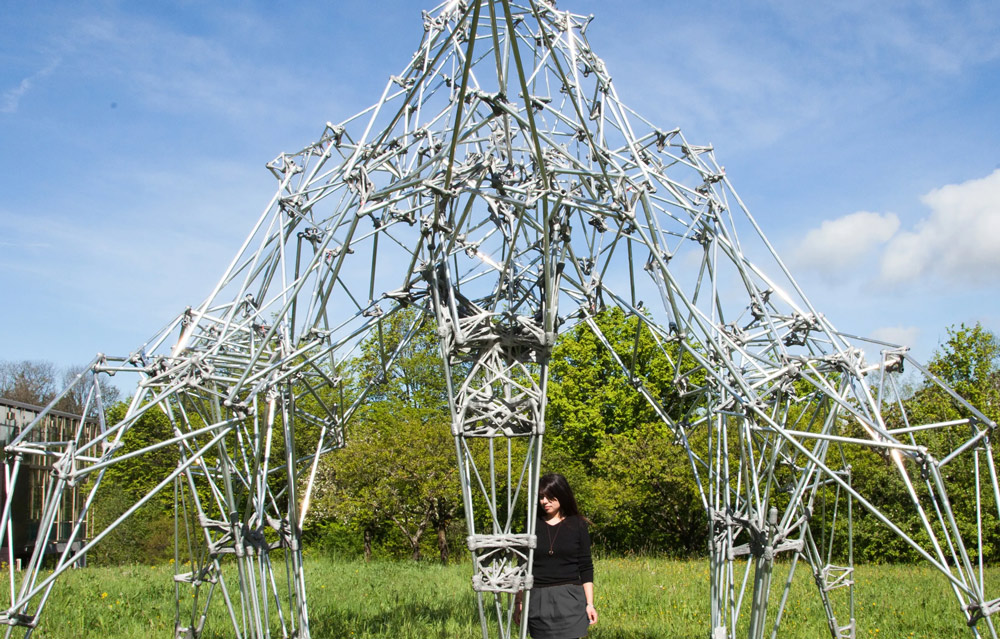 Under consideration of structural and fabrication restrictions, specific algorithms are created to construct the space frame structure and its joints. The computational tools that allow the autonomous development of parametric 3D printed individual molds are programmed with very complicated geometric logic of mold-making. Each joint has its own architecture, intricate topology, and surface detail. The aluminum profiles were cut via robot-human interaction.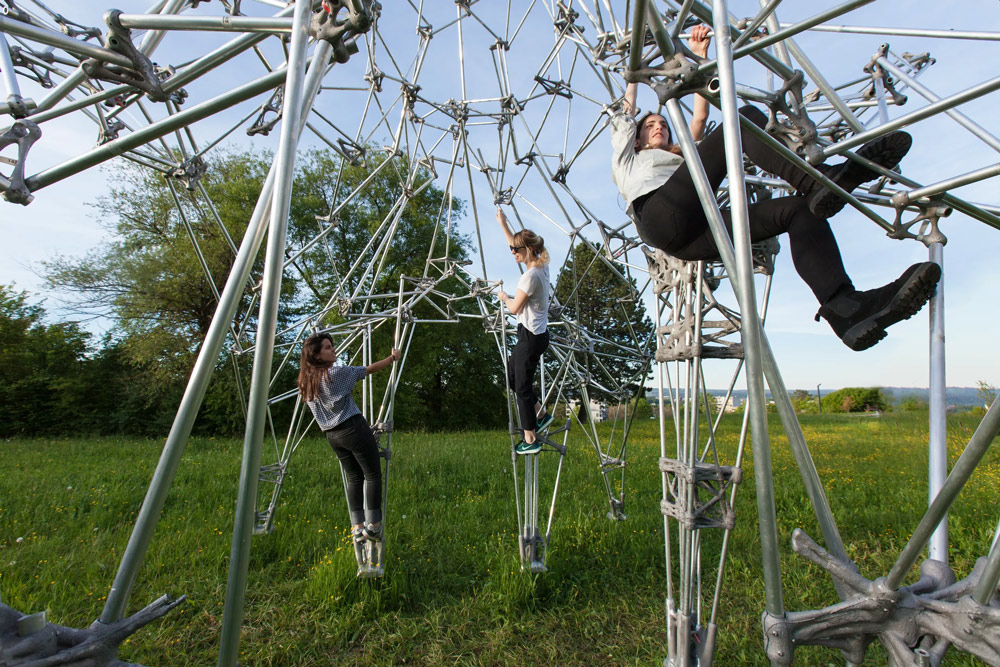 Project Info
Project Leader: Mania Aghaei Meibodi
Team: Mania Aghaei Meibodi, Benjamin Dillenburger, Rena Giesecke, Rodrigo Díaz, Ahmed Elshafei, Marirena Kladeftira, Matteo Pacher, Sambit Samant, Iacovina Kontiza, Theodora Spathi, Marco Caprani, Hakim Hasan, Maria Pachi, Federico Giacomarra, Coralie Ming, Samuel Cros, Thodoris Kyttas, Wataru Nagatomo, Dai-Syuan Wu, and Matthias Leschok
Photography: Demetris Shammas