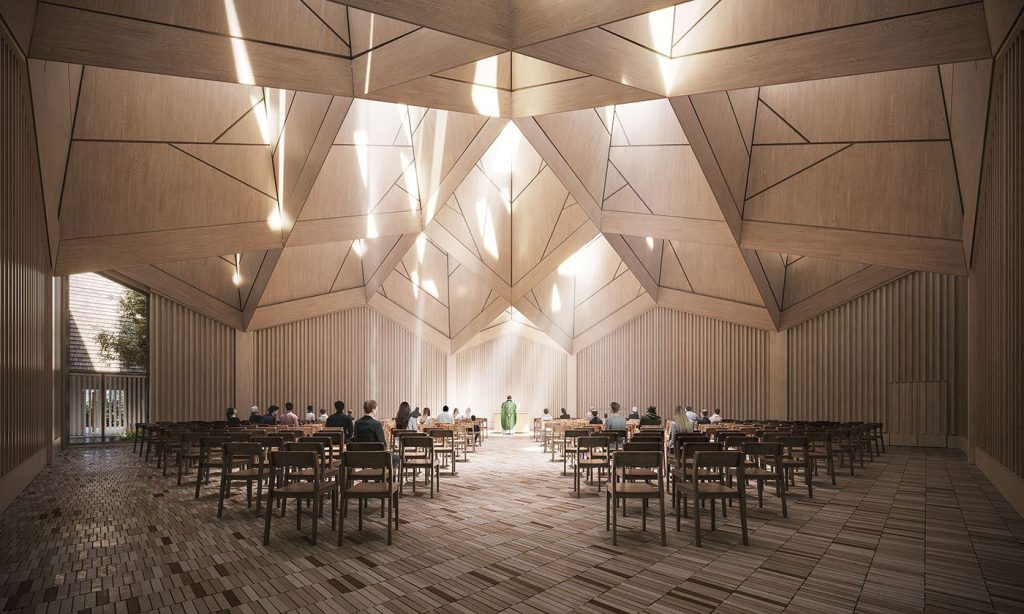 Ørestad Church, Copenhagen's first church constructed in more than 30 years.
The new Ørestad Church, a contemporary landmark for Denmark's capital, depicts a gathering spot in the forests designed by Henning Larsen. The 1,750 sqm wooden church, represents the wide environment of Ørestad.
Henning Larsen presented the award-winning concept in partnership with Platant and Ramboll, and they are providing both architectural and landscaping services.
Construction will start in 2024, and the church will be consecrated in 2026.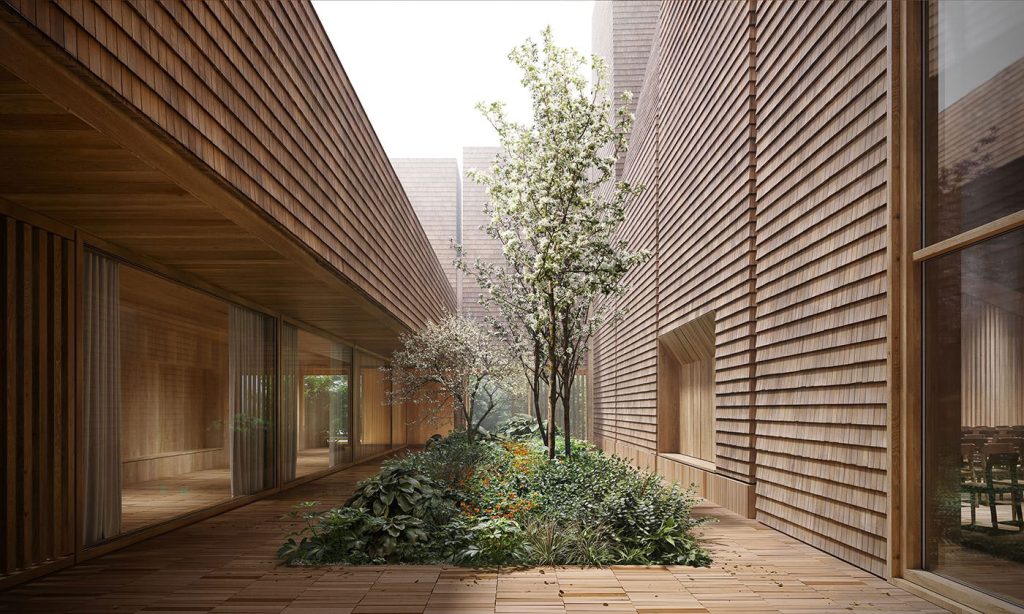 According to Global Design Director Jacob Kurek, "The intention is to create a church that can command attention, untouched by the bustle of the city, filled with spaces of distinguished simplicity that offer residents solace from their everyday life. Tasked with designing a building that lingers in your mind, we have chosen to create a building that sits in complete harmony with its surroundings."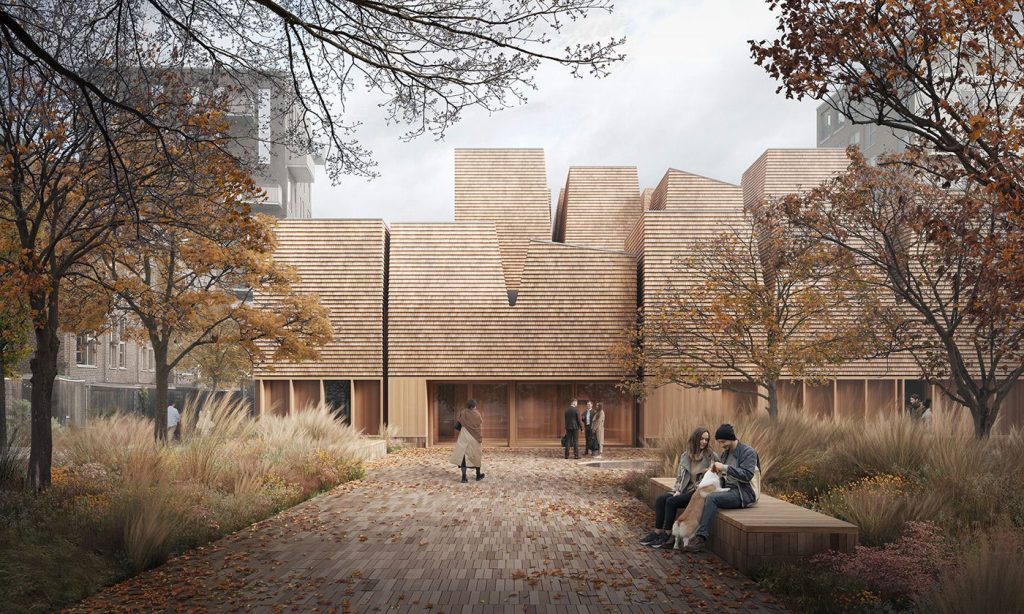 Henning Larsen's design for Ørestad Church evokes the feeling of standing beneath a canopy of trees in a forest, with wooden ceiling domes through which light cascades. The chapel is showered in light from above and opens out to the sky, attracting people's attention.
A continuous brick floor of varying tones and glass connects the church to its surroundings. The church's front is rough, like tree bark.
The church has a chapel, a sheltered courtyard, a church office, and informal cultural areas that may be used for community meals, small concerts, yoga, dance, or lectures, as well as a chapel that can be altered to accommodate a variety of services and events.