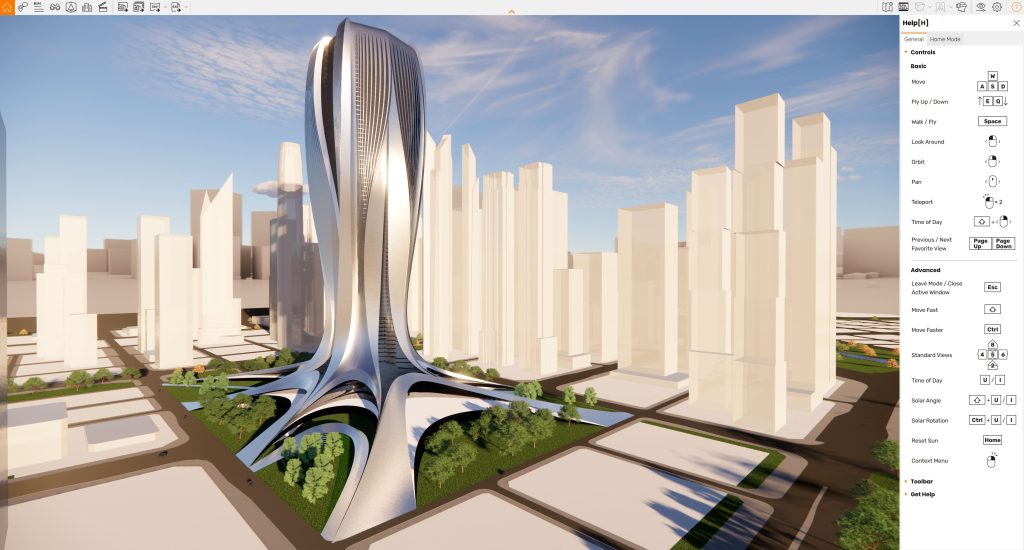 Enscape is a real-time rendering and virtual reality software plugin that enables architects, designers, and architectural firms to produce quick and realistic architectural visualizations and 3D walkthroughs to communicate their design concepts and ideas effectively within their teams and to clients alike. With the cutting-edge technology that Enscape provides, users of the software plugin can easily navigate within its seamless and user-friendly interface to inform the design process quickly and intuitively to generate instant and easily achievable realistic renders creating the most value for designers.
Enscape Features & Highlights
1. Interoperability with other design software

Enscape integrates directly into the design software improving the design development phase, unlike other rendering programs which are isolated or disconnected from the design process.
Enscape works in parallel with Rhino, Revit, SketchUp, Archicad, and Vectorworks while being able to inform the design process and produce realistic images and videos in a short period.
A key feature in Enscape is the Live Updates feature which permits the design program and the 3D visualization to work side-by-side, facilitating changes made to the project to instantly appear in the Enscape render.
Another key feature is the synchronization of Enscape's camera position with changes made to Rhino's camera position. This enables the user to visualize and produce a realistic render of their design model while maintaining the same camera position.
2. User-Friendly Interface with instant results
Enscape's real-time rendering technology has made it possible to achieve realistic visualizations with the click of a button in the shortest amount of time making the software plugin particularly reliable for quick client or team presentations and design discussions.
Enscape's User Interface is worth mentioning as it is simple, easy to use and learn, and straightforward offering a wide range of tools enabling architects and designers to easily navigate and make adjustments efficiently to produce professional and impressive visualizations.
3. Vast Asset Library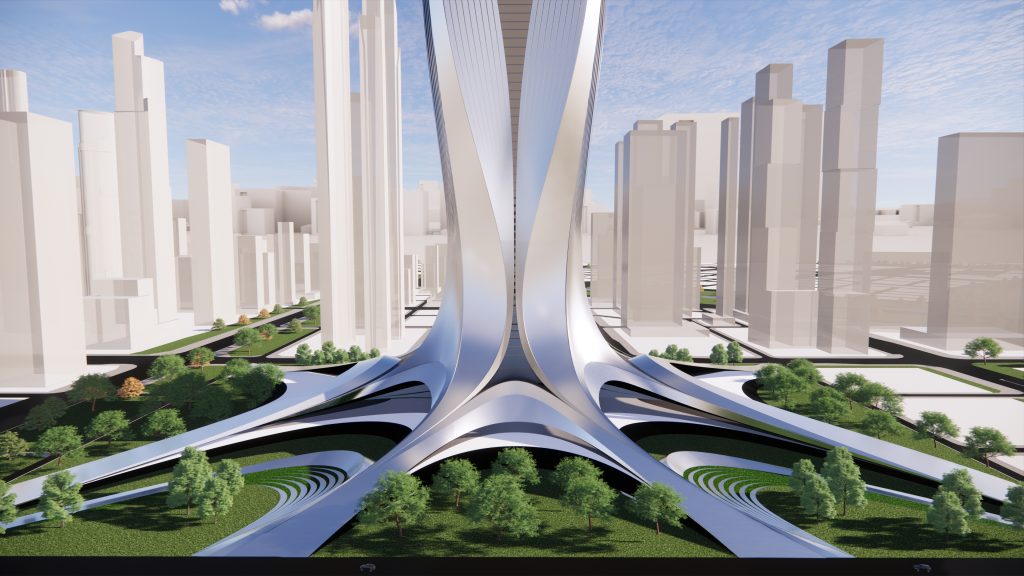 Enscape offers an easy-to-navigate Asset Library consisting of a vast array of assets that can be accessed both from the Enscape toolbar in Rhino as well as the Enscape viewport user interface toolbar.

The Enscape asset library has a variety of predefined categories as well as custom assets which allows the user to visualize design ideas and concepts in real time by easily placing the assets in the design scene. The Assets in Enscape play a key role in improving the render making it as close to reality as possible and in so doing communicating a design concept efficiently.
4. Built-In Material Library
Enscape comes with a concise Material library allowing the user to choose from a wide selection of predefined realistic materials. Each Enscape material comes with its attributes which include texture map, displacement, and reflection map which when added to the design model intensifies and strengthens the design making the render look very realistic.
With its Material Editor integrated with Rhino, Enscape enables the import of materials where the user can assign the material directly to a surface or object and can edit and modify the material. Enscape recognizes the default Rhino native materials from the design model and enables the user to replace them with the predefined materials from the Enscape material library.
5. Elevating the design by adding Site context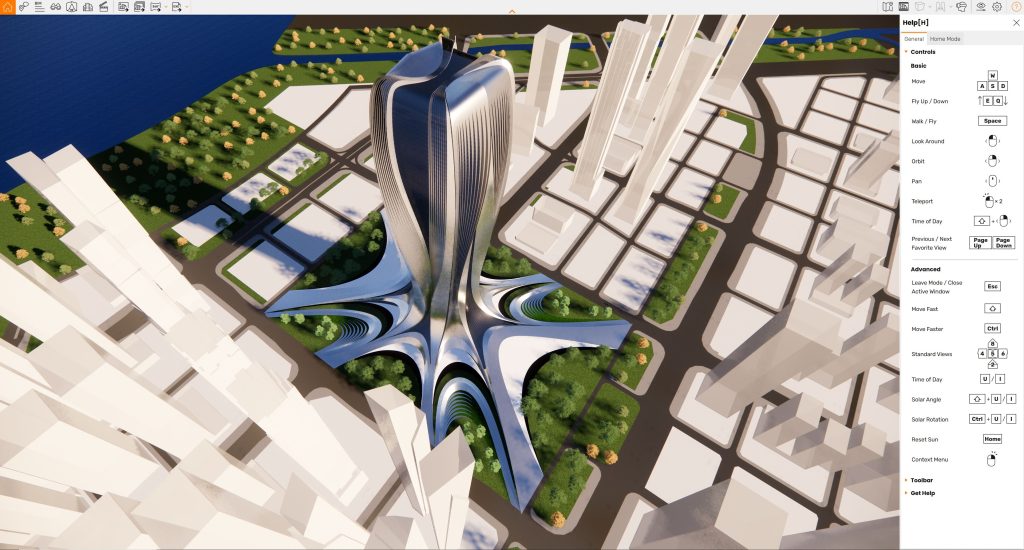 A new feature in the updated Enscape version 3.3 is the ability to introduce site context and surroundings to the design model which can further enhance the design and streamline the workflow.
The Site context can be accessed from the Enscape viewport user interface toolbar allowing the user to import the site context data according to the location directly into the Enscape window. This feature brings in all the geographical context which includes roads and buildings from the actual address from OpenStreetMap. These attributes can be toggled on and off as well as dragged, rotated, and adjusted very quickly to fit the design model.
6. Visual settings in Real-Time
The Enscape Visual Settings tab consists of a variety of Custom Presets related to Sun Location, Sky, and Time as well as Environment Customization. Enscape provides the ability to render the image in various rendering styles allowing the user to experiment in real-time and produce either realistic or conceptual and diagrammatic renders.
Adjusting the Field of View and the Depth of Field can enhance the image from a photographic perspective adding more realism to the scene. Other visual settings include Image Enhancing features like saturation, contrast, and other image-correction effects.
The Atmosphere and Sky category enable the user to control the overall illumination of the scene including sun and sky brightness, adjust the artificial lights in the scene, and control the density and variety of clouds making the architectural render as realistic as possible.
7. Rapid Output generation
Enscape's real-time rendering feature has enabled architects and designers to quickly produce high-quality images and visuals in a few seconds allowing more time to design. The image resolution and aspect ratio are defined in the Output settings tab while also enabling the image to be exported with its object ID, material ID, and other attributes.
An interesting feature that comes with the new Enscape version update is the Alpha Channel Export. It is now possible to render an image with a transparent background which can further enable post-processing to achieve the desired result or effect. This is attained in the Output tab of Enscape's Visual Settings by saving the image as a PNG file format with the 'Apply Alpha Channel' box ticked.
8. Creating walk-throughs in Enscape with Video Editor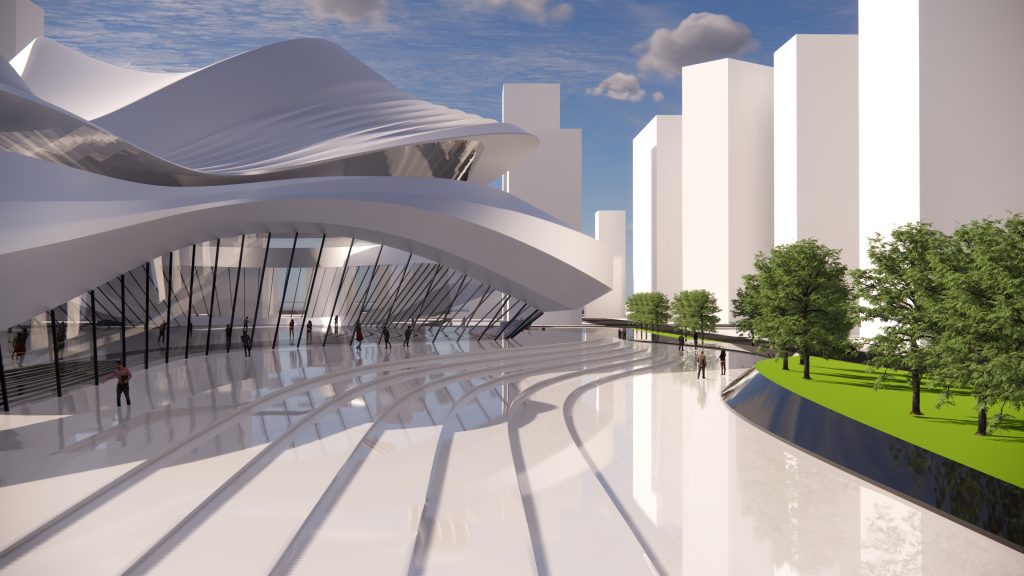 An important feature of Enscape is also the ability to create realistic video walk-throughs and animations of a design model quickly and easily. With its speed and rapid performance, Enscape's Video Editor allows for the creation of video paths by adding keyframes at desired scenes. There are additional settings like time of the day, duration of the movement, camera field of view, and camera position that can be toggled with to achieve the desired video path.
With all its features and benefits, Enscape has quickly become a popular rendering engine among architectural firms and studios because of its ability to create ultra-realistic visualizations in a short amount of time. Enscape is a reliable and quick rendering plugin tool to use simultaneously with the design software during the design process. It is a great tool for architects and designers to expand their boundaries, accelerate their workflows and communicate their concepts and designs effectively and effortlessly, saving them a lot of time.
9. How it works with other software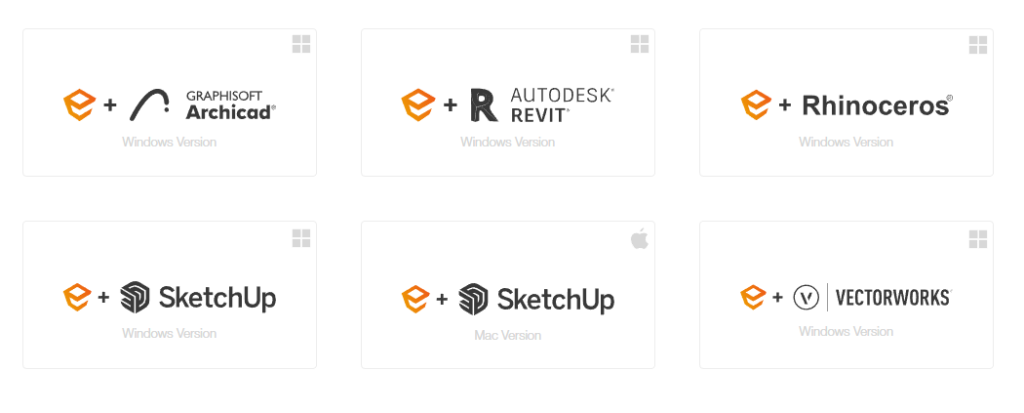 As mentioned before Enscape is an industry-leading real-time rendering and virtual reality plugin for Revit, SketchUp, Rhino, Vectorworks, and Archicad.
9.1. Autodesk Revit
Autodesk Revit is a building information modeling software that allows users to create 3D models of buildings and structures. It is a popular tool among AEC professionals and is used by architects, landscape architects, engineers, designers, and contractors.
Enscape rendering in Revit allows you to design and visualize with the same tool. Within Revit, you can easily create 3D renders, video walkthroughs, and test ideas. Because of the real-time sync, there is no need to import or export files.
9.2. Sketchup
Enscape is a SketchUp real-time render plugin that allows you to quickly create stunning, realistic renderings from within your favorite modeling software. Also, 85 of the top 100 architectural firms already use it.
Enscape plugs directly into SketchUp, allowing you to create a SketchUp rendering and even explore your design in virtual reality without switching to another tool or exporting or importing any files and that's why it is very popular in the AEC industry.
9.3. Rhino 3D
Enscape as a Rhino render plugin is an excellent choice for users who want to improve their designs without interfering with their daily workflows. It is an excellent tool for communicating ideas and concepts to clients, customers, and colleagues by providing the most immediate rendering results and immersive experiences.
9.4. Archicad
Enscape is an excellent 3D rendering program for Archicad. Enscape allows users to interact with their projects as if they were already built, with photorealistic renders and 3D walkthroughs.
Enscape's real-time rendering plugin integrates seamlessly with Archicad, ensuring that the design workflow is not disrupted. Archicad renderings can also be viewed in virtual reality, thanks to Enscape. VR will begin directly from within your project with a single click. This can make guiding your model easier and provide an immersive 3D experience with your design for better representation.
Sign up for a free 14-day trial or update to the latest 3.4 version of Enscape to experience real-time rendering.