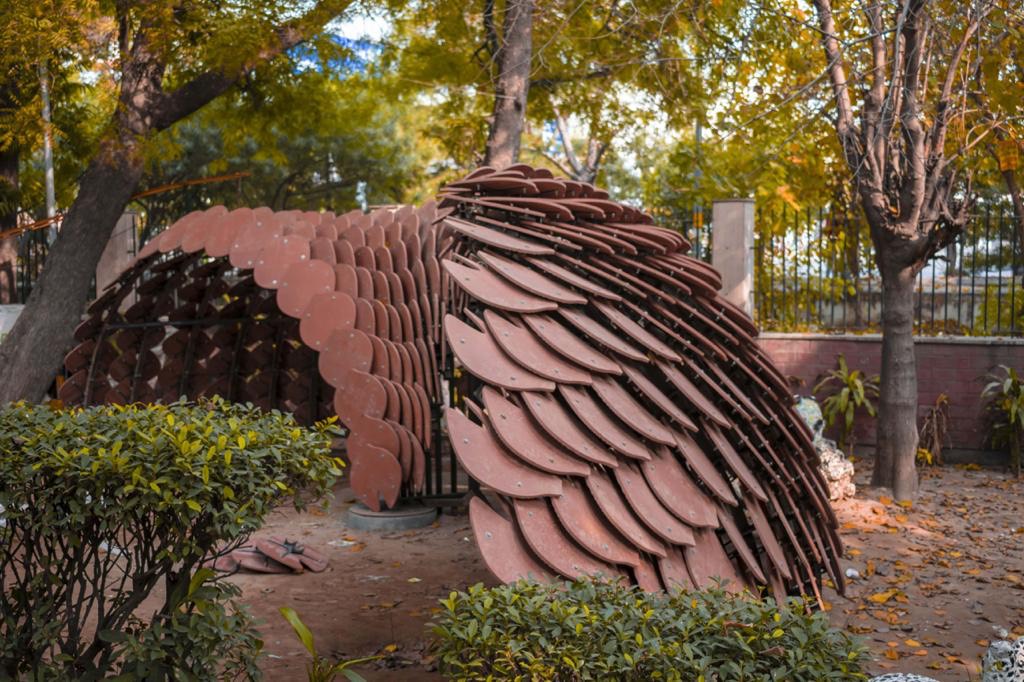 Ant Studio builds the Pangolin Pavilion in India to raise awareness against poaching beautiful pangolin species. The pavilion is designed for a parametric design workshop to teach architecture students new computational tools hosted by Oneistox.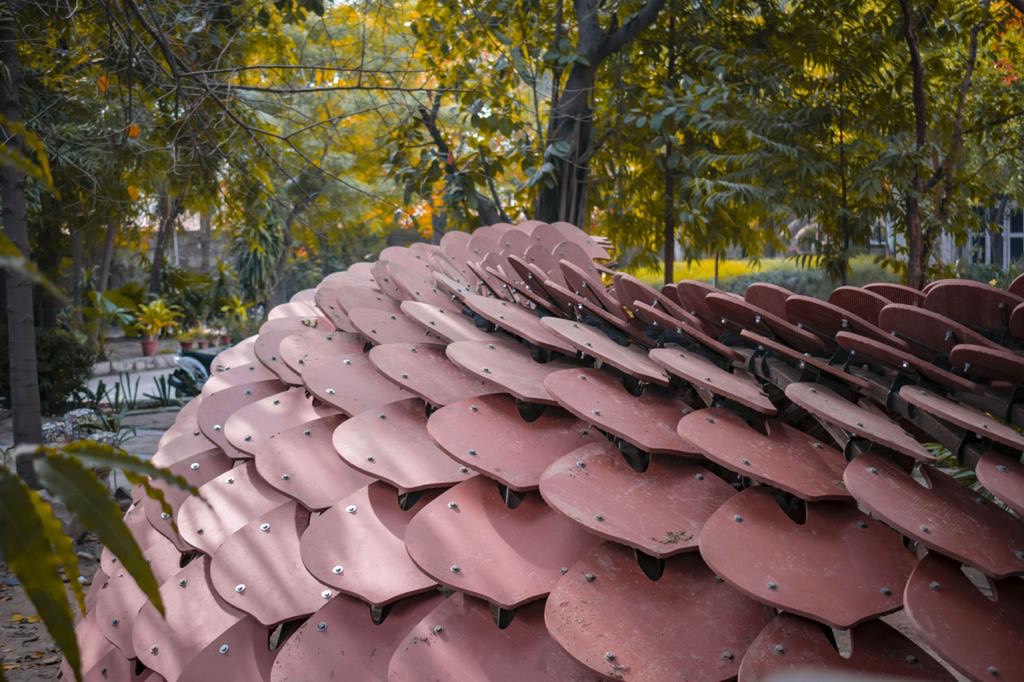 Pangolins are one of the most trafficked mammals in the world. They could be extinct before we realize they exist. They are trafficked for their scales, which are boiled off their bodies for uses in traditional medicine. Their meat is a high end delicacy in parts of the world & their blood is considered a healing tonic.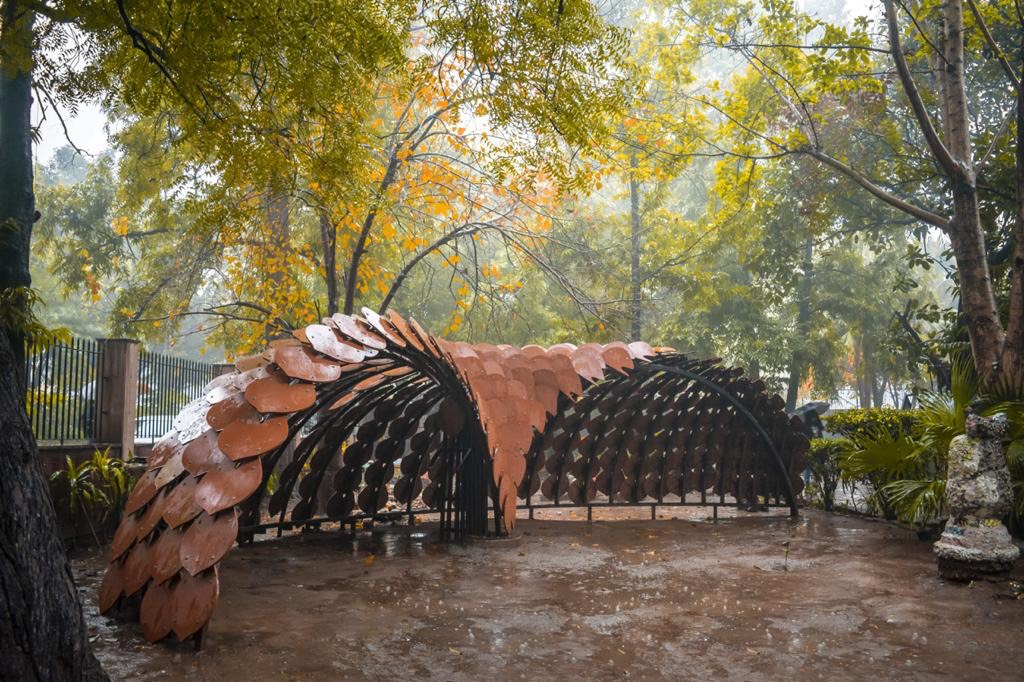 About Ant Studio
This is definitely not a studio that you'd anticipate it to be. We're a miscellany of Architecture ,Nature and Technology inspired by teamwork and intelligence of Ants. Pondering upon the intersections of art, architecture and design, the studio was founded in 2010 by Monish Siripurapu, a graduate from the School of Planning and Architecture (SPA), Delhi, with a sole motive to bridge the gap between craft and machinery embracing all the spheres of art, architecture, technology and materiality fusing with nature. Through our trans-disciplinary approach in our projects, we push for Designs that go beyond functional and aesthetic concern to concoct an affiliation between the built and nature. As a research driven studio, emphasis is given on material exploration and advanced tools, tethering labor intensive construction strategies with technology.
Over years, parametric and digital fabrication tools have become instrumental in combating challenges set by intuitive design approach. More often than not, computation and fabrication tools have evolved to be a part of the design process and an access to advanced devices has only mitigated us in slamming the gap between imagination and reality. After years of ANT's experience within the realm of architecture in India, in the year 2016, a futuristic human-robot interaction was setup with an intention to blend the brilliance of artistic intuition and logical thinking to aid achievement of speedy dividends. We aim at experimentation, by resorting to a hands-on approach in design and innovation. An urban life often encounters complexities, which we believe can be addressed by harnessing technology in designing and building systems that lives and breathes like how we do. Here is where art, architecture and landscape comes into the vibrant picture and gives renascence to new paradigms in Architectural Design.
Architect: Ant Studio
Type: Pavilion
Location: New Delhi, India
Year: 2020
Photos by: Jaidev