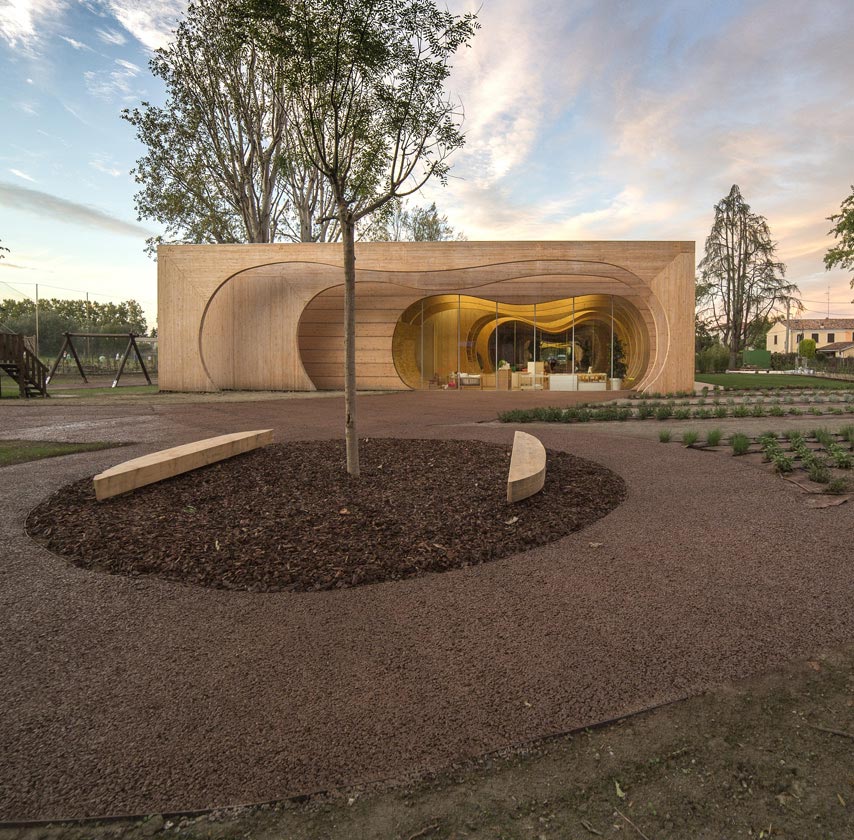 A child's interaction surrounding a space needs a playful yet inventive approach. Mario Cucinella Architects crafts exciting experiences channeled into a kindergarten in Guastalla, in the Italian province of Reggio Emilia.
The design won as part of a competition in addition to replace two schools damaged in the earthquake in 2012. The renovated massing expressed as a stimulating volume can cater to 120 children.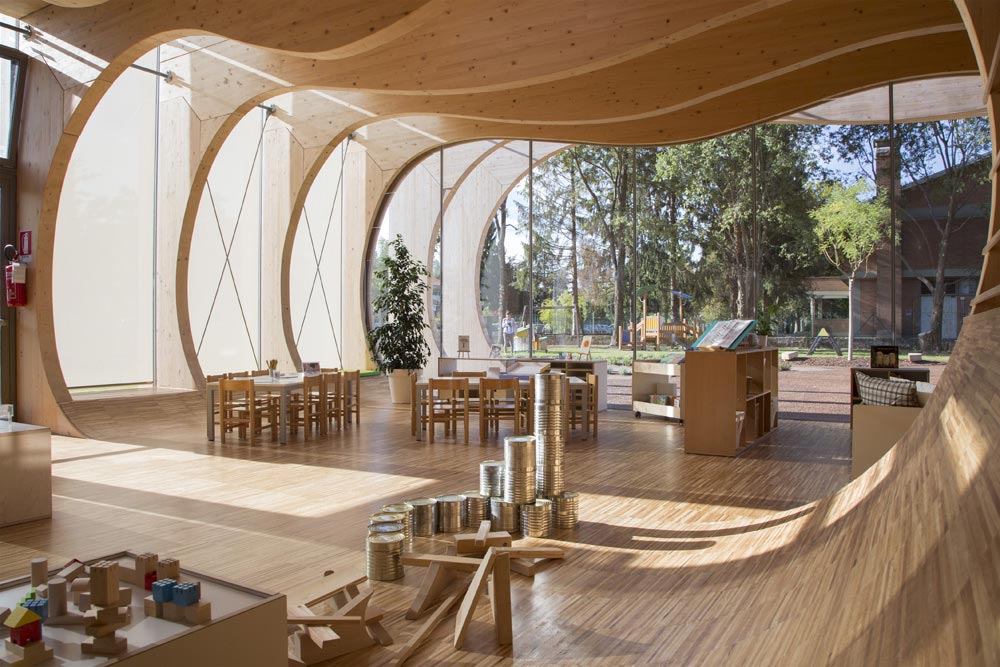 The timber structure curves and bends about the various educational areas, alternating through transparent surfaces. These forms particularly generate a visual interaction between the interior and exterior.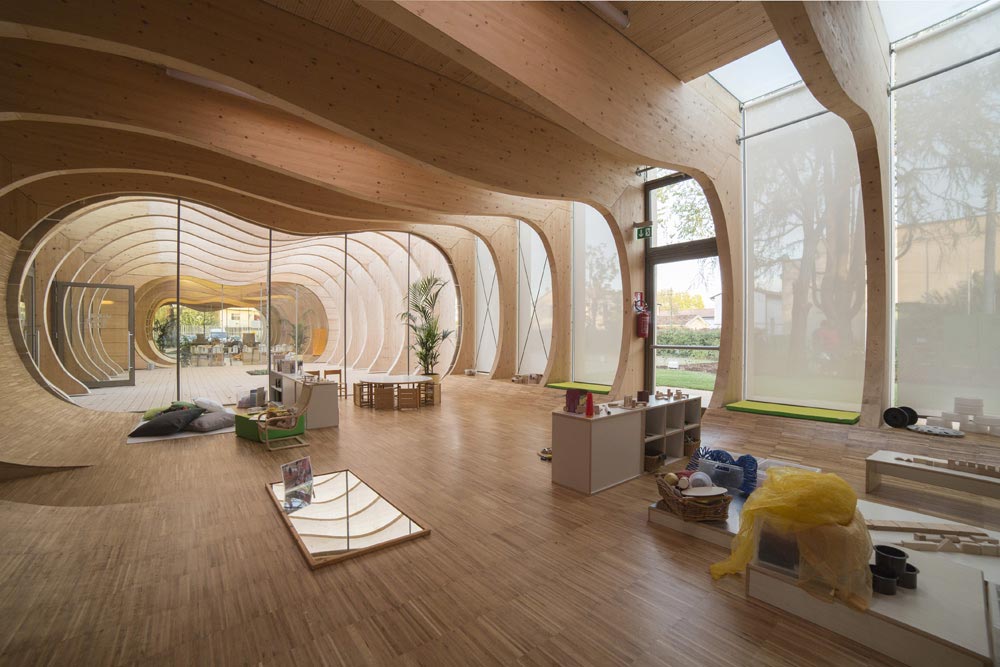 Following the pedagogical capacity, the project delves into sensory perceptions to integrate light, colours, sounds, and tactile parameters. The construction includes energy-saving methods such as photovoltaic panels and systems for collecting rainwater.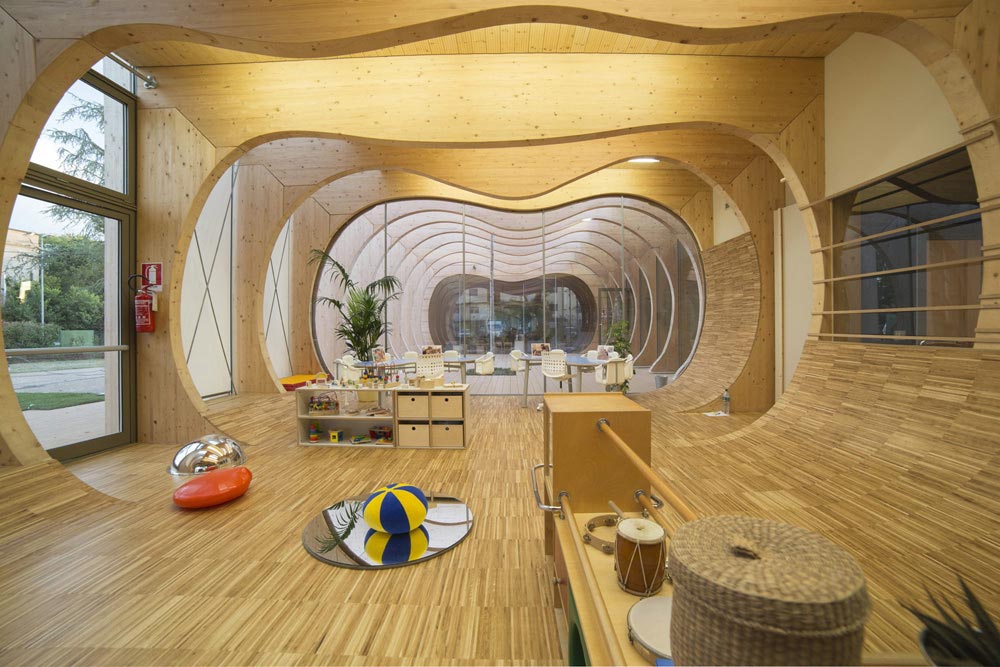 The design involves the consumption of natural building materials with low environmental impact. Also, the wooden frame becomes a safe and ideal material to preserve the thermal insulation of the building. The children driven by choice of materials and scooped out volumes discover complex and familiar places. Moreover, every element of the design curates in developing abilities through their unique features.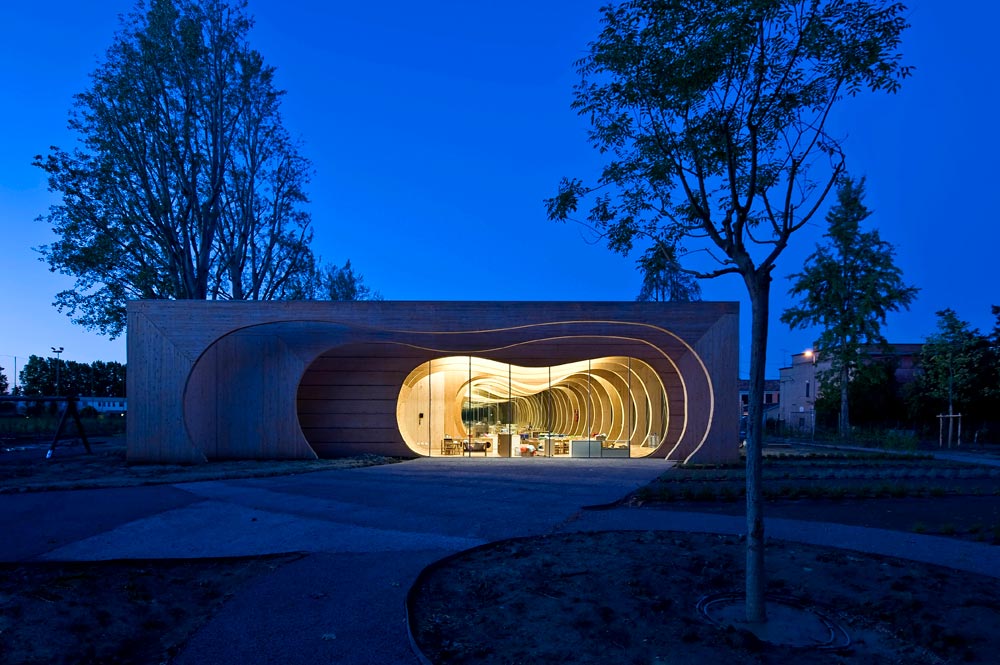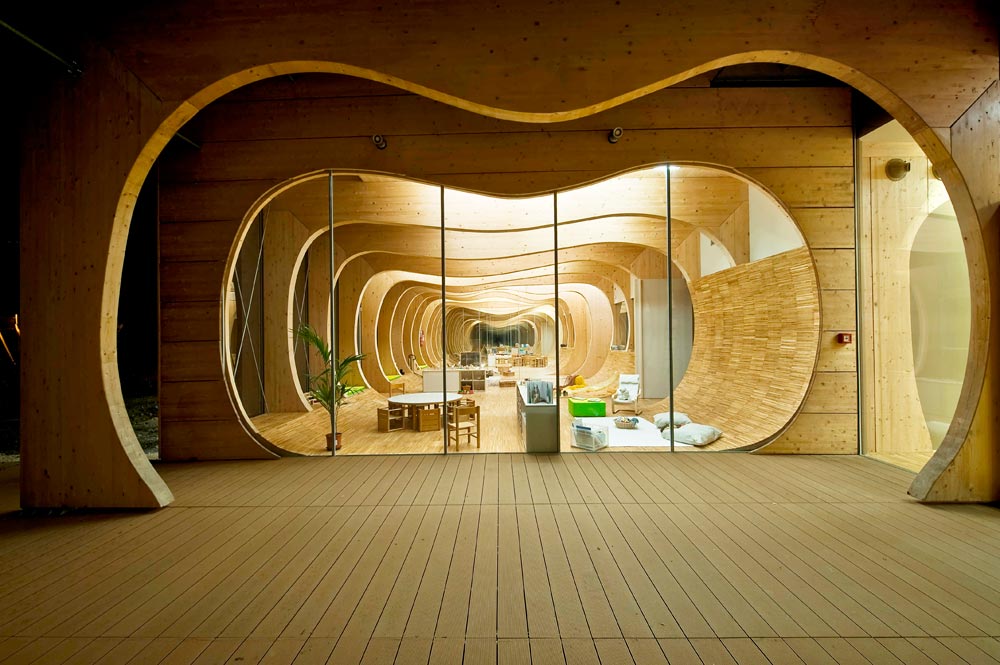 The blending between the classrooms and laboratories piques curiosity and pleasure without a doubt. Besides the form follows a route by widening and curving. Spaces to play and form relations, niches to stop and crawl in, and transparent elements to peek boost the children's exploratory mind.
Subsequently from the internal signs, the design articulates and flows the sensory journey into the outdoor. Nevertheless, the existing trees' exciting landscaping encompasses the structure weaving a protective web about the children, educators, and parents.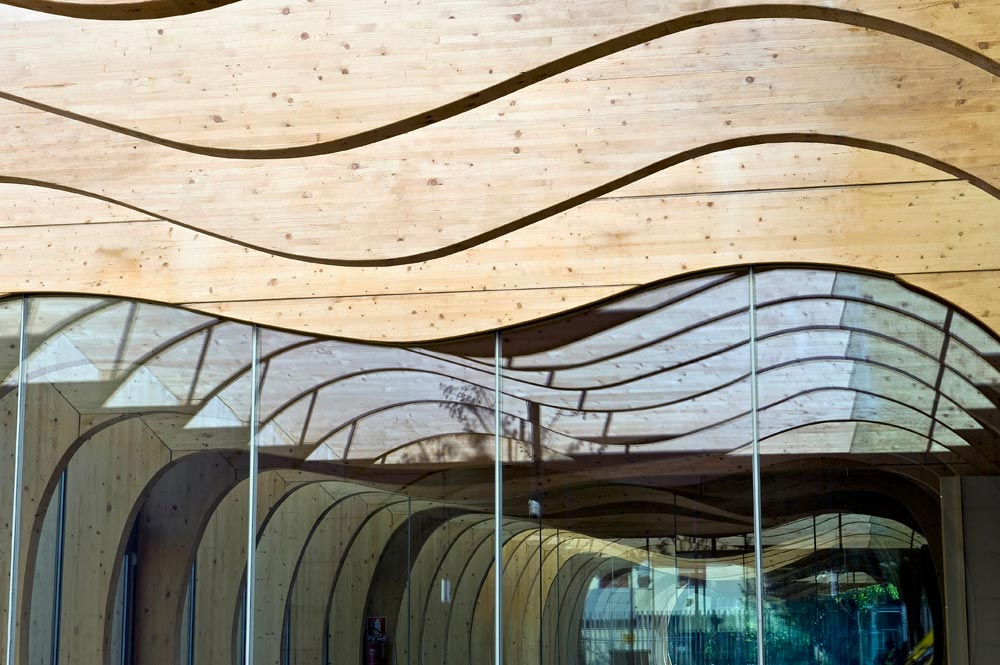 About Mario Cucinella Architects:
Mario Cucinella Architects is an architectural firm with offices in Bologna and Milan and an international team of one hundred professionals including architects, engineers, graphic designers, model makers, and researchers. The firm was established in Paris in 1992 and opened its offices in Bologna in 1999.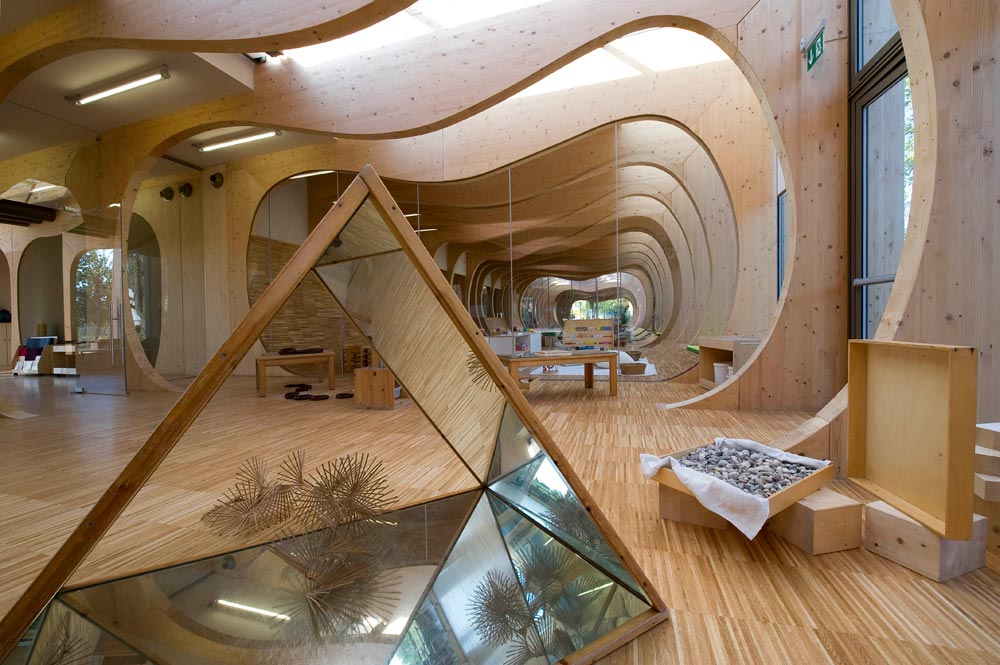 Architects: Mario Cucinella Architects
Location: Venice, Italy
Area: 1400 m²
Photographs: Moreno Maggi
Typologies: Kindergarten