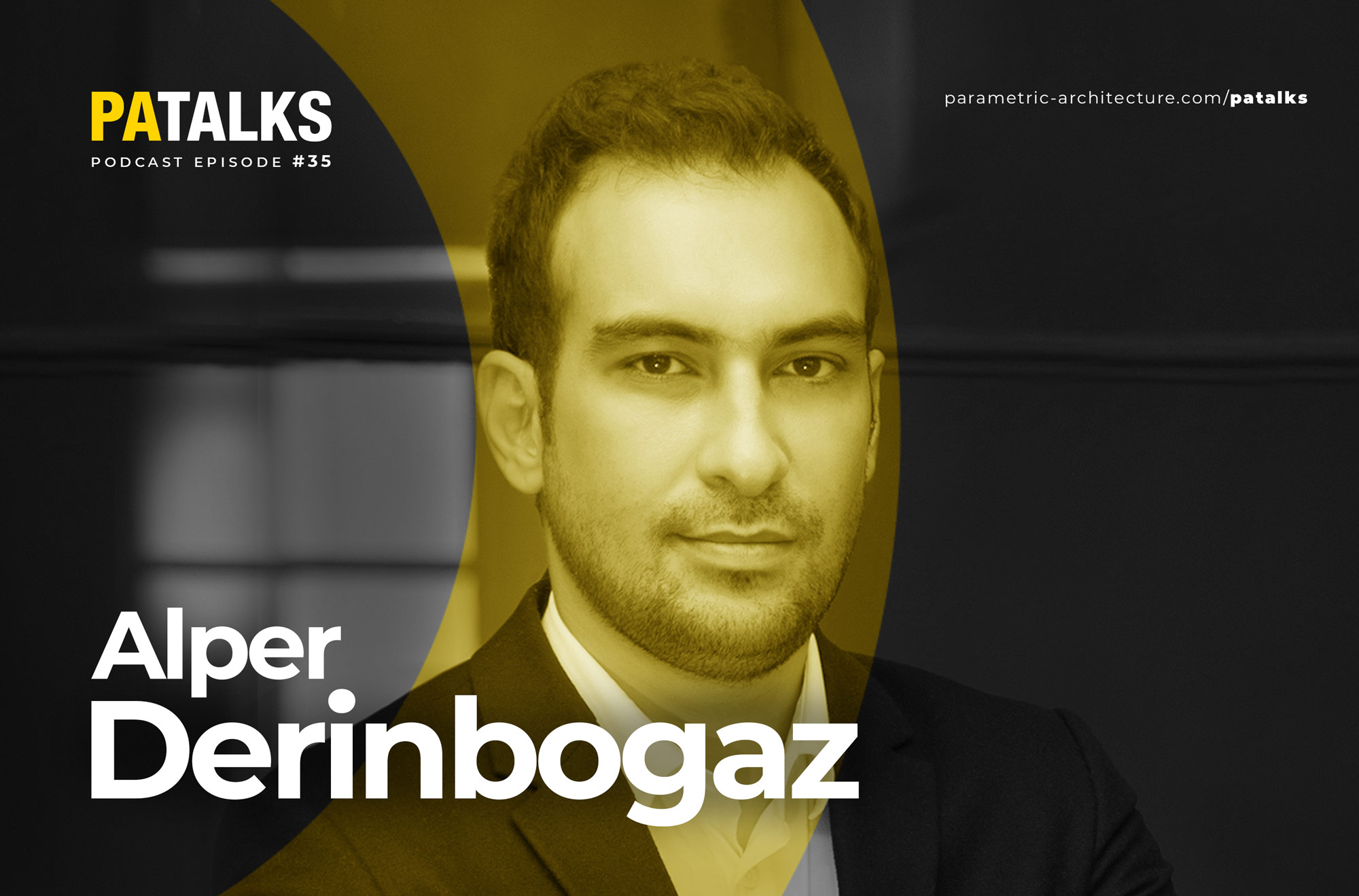 Turkish architect Alper Derinbogaz joined us for a live discussion for the PA Talks series. The session was based on his fast-growing studio and recent projects. Alper Derinbogaz is recognized as an 'emerging and influential architect' in Turkey and Europe. His work investigates the relationship between space and time. It researches the same through the possibilities of the physical environment. Therefore, His designs vary from large-scale cultural institutions to art installations. They are united by the desire to uncover the essential elements of site and concept.
Watch on YouTube:
Derinbogaz graduated from Istanbul Technical University in 2005. Where he also received the Fulbright Scholarship to study at UCLA. He won the Graduate Award for his master's studies. He founded Salon, an Istanbul-based international architecture practice in 2018.
His first built works have been selected for the Best Architecture Collection of the year. He also received the Arkitera Young Architect Award in 2011. Alper Derinbogaz was shortlisted in the YAP Program of MOMA and Istanbul Modern. He won the Plan Award for Innovative Architecture in 2015. Antalya Green Hub was awarded the Green Good Design Award by the Chicago Athenaeum.
The German Design Council awarded him the German Design Award for his works. In 2019, he was selected as the 40 Under 40 architects of Europe by The European Center. Derinbogaz's works are widely exhibited in global art. Along with this, he is also an adjunct professor in various universities.
In its debut year at the Venice Architecture Biennale in 2014, Derinbogaz represented Turkey. 'Modalities of the Spontaneous', an in-depth study of the urban transformation of Istanbul was presented by him for the same. Derinbogaz's museum works are characterized by social dialogue and contextual understanding. The Museum of Istanbul is one of the most significant of these examples.
Tune in to Episode 35 of the PA Talks series with Alper Derinbogaz on some of his dynamic works with Hamid Hassanzadeh, founder of PA.
Listen on Spotify:
In the PATalks interview series, PA's founder and creative director, Hamid Hassanzadeh, sits down with leading architects and designers to discuss their lives, careers, and visions for the future. Watch/Listen to the episode or subscribe on YouTube, Apple Podcasts, Spotify, and Google Podcasts to catch the whole series.
I hope you enjoy this discussion. Don't forget to subscribe to our YouTube Channel. Please give us your idea about the podcast. Make sure to follow the platform on Instagram, Youtube, and Twitter, and support us on Patreon. Also, you can listen to our podcasts on Spotify, Apple Podcasts, and Google Podcasts. Also, you can use #patalks on Twitter, Instagram, and Facebook to give us feedback about the podcasts. Thank you!