Frank Ghery-designed Guggenheim Museum Bilbao received The American Institute of Architects's 2023 Twenty-Five Year Award.
In 1991, the director of the Solomon R. Guggenheim Foundation approached Gehry Partners LLP with the idea of creating a museum in Bilbao's industrial district. The area had been facing socioeconomic challenges after its once-thriving steel manufacturing industry declined. Initially, they considered converting a former warehouse, but Frank Gehry proposed a site next to the Nervión River, which flows through Bilbao to the Bay of Biscay. According to the award statement, the project was awarded to Gehry due to his strong connection with the city and his design's potential to give Bilbao a new identity.
The Guggenheim Museum Bilbao was designed by Frank O. Gehry & Associates and structurally engineered by SOM. The complex forms of several interlinked buildings with a unique sculptural roof. A spacious atrium serves as a central gathering spot. Initially, the architectural team showed a preference for supported concrete to construct complex surfaces.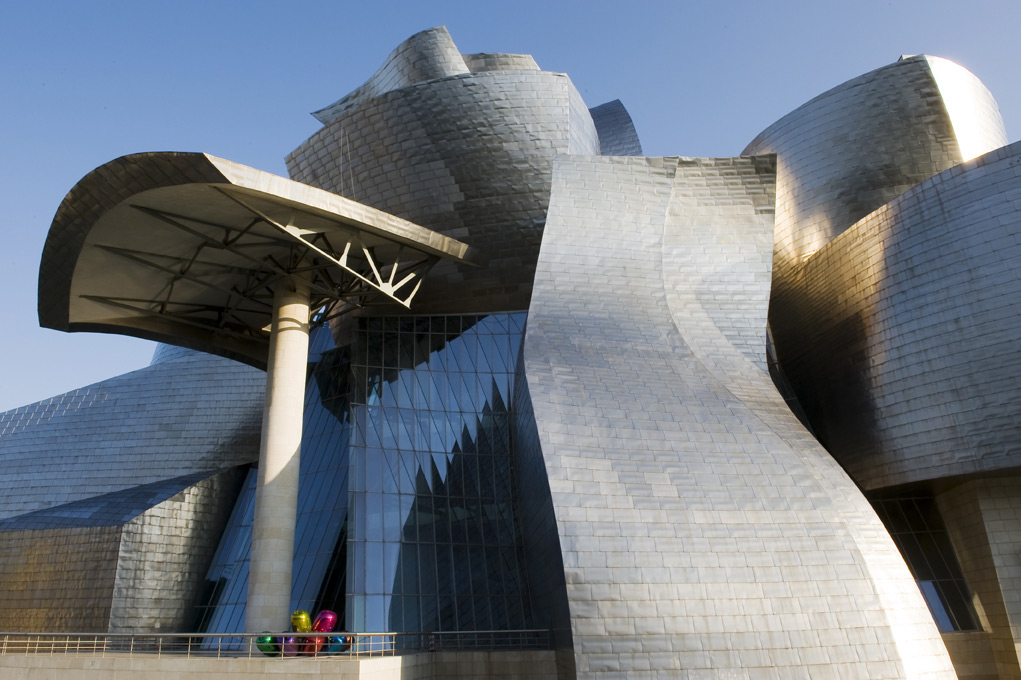 The engineers at SOM developed a lattice steel grid system that is modular and applicable to all surfaces. This system is made up of closely spaced horizontal and vertical steel members connected by diagonals which can be erected with minimal use of stability bracing. The framework is formed by stacking three-meter-high trusses on-site.
"Bilbao showed how inventive and challenging architecture could be, and it marked a change in what museums were trying to achieve," Max Hollein, director of New York's Metropolitan Museum of Art, said of the project's impact on cultural institutions. "It was a metamorphosis from the museum as repository to a total concept of the museum."
Each piece of steel in the museum is unique, but they all share a common system for joints and assemblies. This creates astonishing titanium-clad surfaces that twist and tumble in unprecedented ways, both in terms of their geometry and scale.
The museum still draws almost one million visitors every year, with almost half of them coming from other countries to experience the architecture and the artworks displayed inside.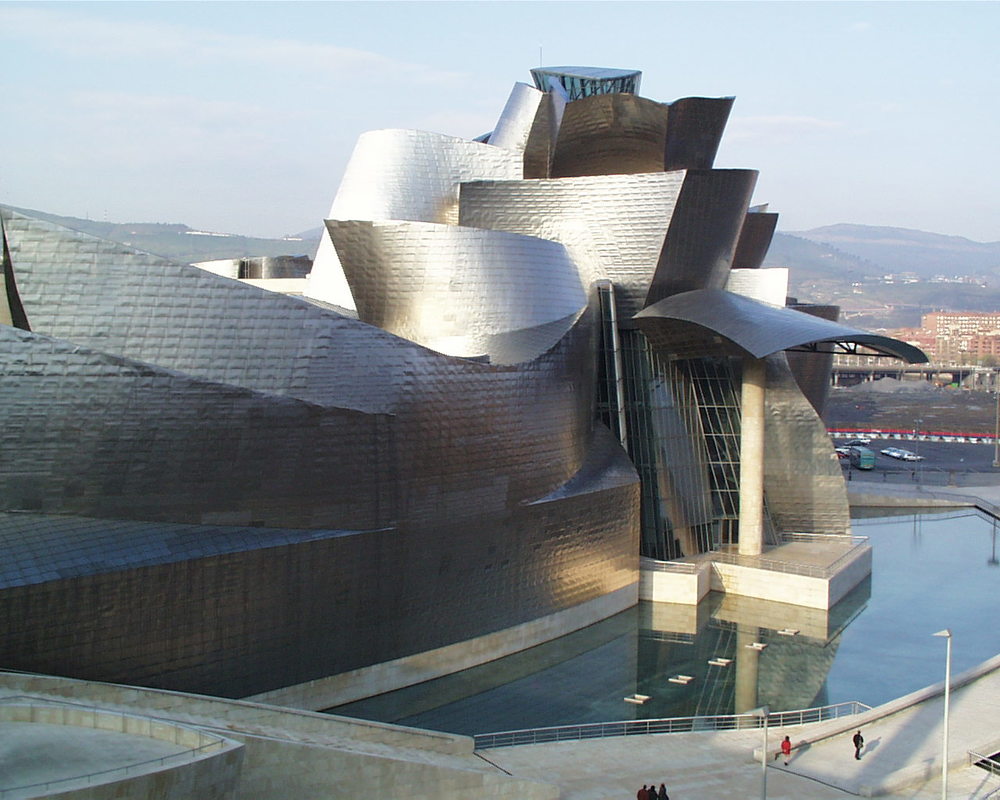 Jury
Ashley Wilson, FAIA, Chair, Ashley Wilson Architect, Alexandria, Va.
Jose L. Arango, Assoc. AIA, EYPA, District of Columbia
Randall Deutsch, FAIA, University of Illinois at Urbana-Champaign School of Architecture, Champaign, Ill.
Gabriel Ignacio Dziekiewicz, AIA, DesignBridge, Chicago
Teresa Jan, AIA, Multistudio, Oakland
Luis Nieves-Ruiz, East Central Florida, Regional Planning Council, Orlando, Fla.
Zakiya Wiggins, AIA, LS3P, Raleigh, N.C.