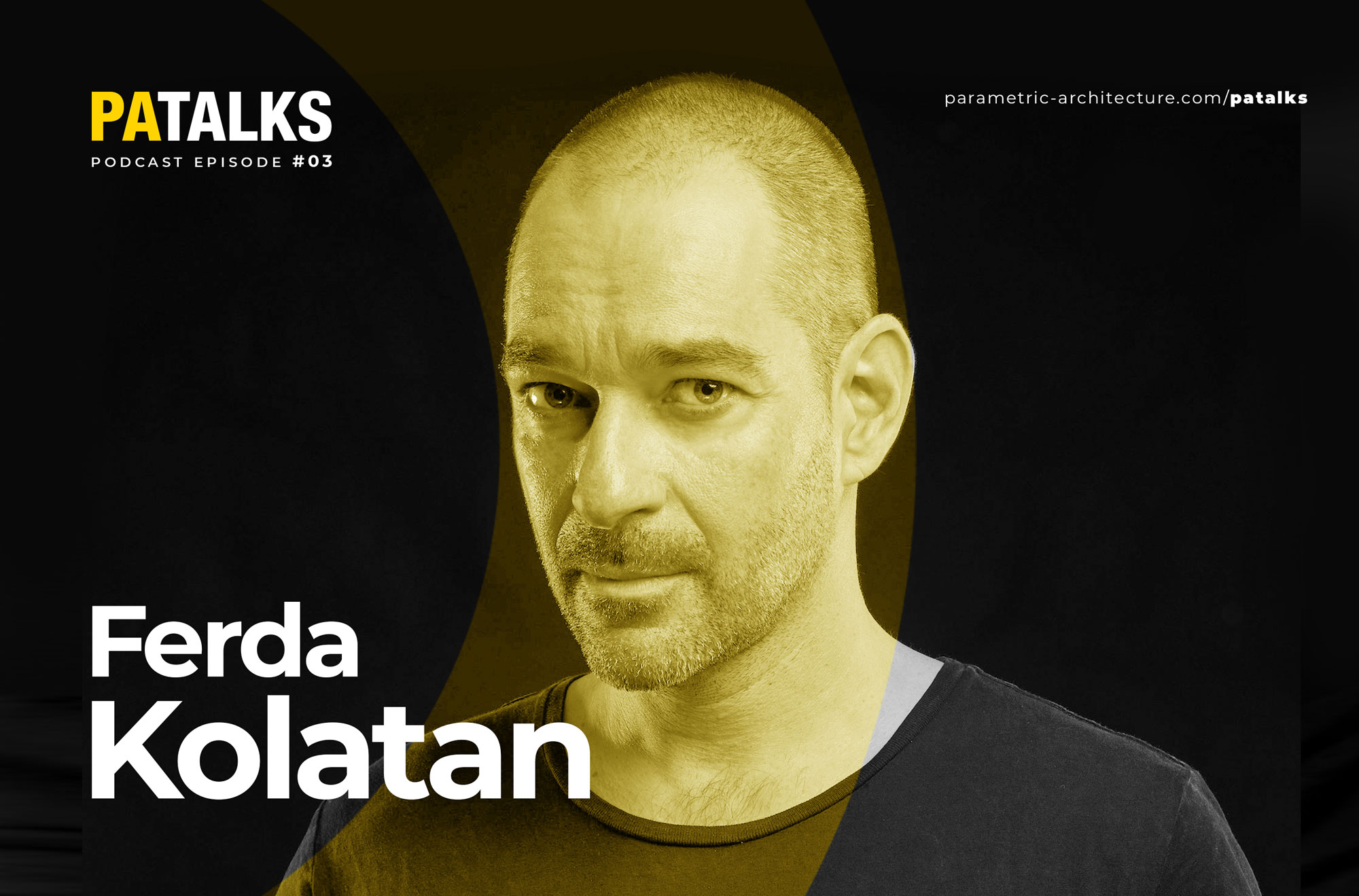 Tune in to Episode 03 of the PA Talks series with Ferda Kolatan, Founding Director of su11 and an associate professor of practice at the University of Pennslyvania on 'Hybridity in Architecture', interviewed by Hamid Hassanzadeh at GAD Foundation. Kolatan received his Architectural Diploma (Dipl. Ing) from the RWTH Aachen and his Masters in Architecture (MSAAD) from Columbia University where he was the recipient of the LSL Memorial Prize and the Honor Award for Excellence in Design.
Ferda Kolatan has lectured widely and taught design, fabrication, and theory courses at institutions such as Columbia University, SCI-Arc, Pratt Institute, RWTH Aachen, Rensselaer Polytechnic Institute, Washington University, CCA, UCAM, University of British Columbia, and Cornell University. He is also a co-author of the book Meander: Variegating Architecture (Bentley Press, 2011) and was selected as a Young Society Leader by the American Turkish Society in 2011.
Ferda Kolatan's firm, su11 is an award-winning practice with international acclaim receiving the ICFF Editor's Award for Best New Designer and the Swiss National Culture Award for Art and Design in 2001. In 2009, su11 was chosen as a contributor to Journey to Zero, an initiative towards a Zero Emission future. su11 has exhibited work at such venues as MoMA, Walker Art Center, Vitra Design Museum, Carnegie Museum of Art, Archilab Orleans, Art Basel, Documenta X, Artists Space NY, etc.
Publications include Archilab's Futurehouse, Space, Monitor, L'Arca, Arch+, AD, Dwell, Le Monde, the New York Times, the Los Angeles Times, Suedeutsche Zeitung, and the Washington Post.
This interview was sponsored and organized by GAD Foundation and Gokhan Avcioglu.
In the PATalks interview series, PA's founder and creative director, Hamid Hassanzadeh, sits down with leading architects and designers to discuss their lives, careers, and visions for the future. Watch/Listen to the episode or subscribe on YouTube, Apple Podcasts, Spotify, and Google Podcasts to catch the whole series.
I hope you enjoy this discussion. Don't forget to subscribe to our YouTube Channel. Please give us your idea about the podcast. Make sure to follow the platform on Instagram, Youtube, and Twitter, and support us on Patreon. Also, you can listen to our podcasts on Spotify, Apple Podcasts, and Google Podcasts. Also, you can use #patalks on Twitter, Instagram, and Facebook to give us feedback about the podcasts. Thank you!