Straw Net Installation by Kawahara Krause Architects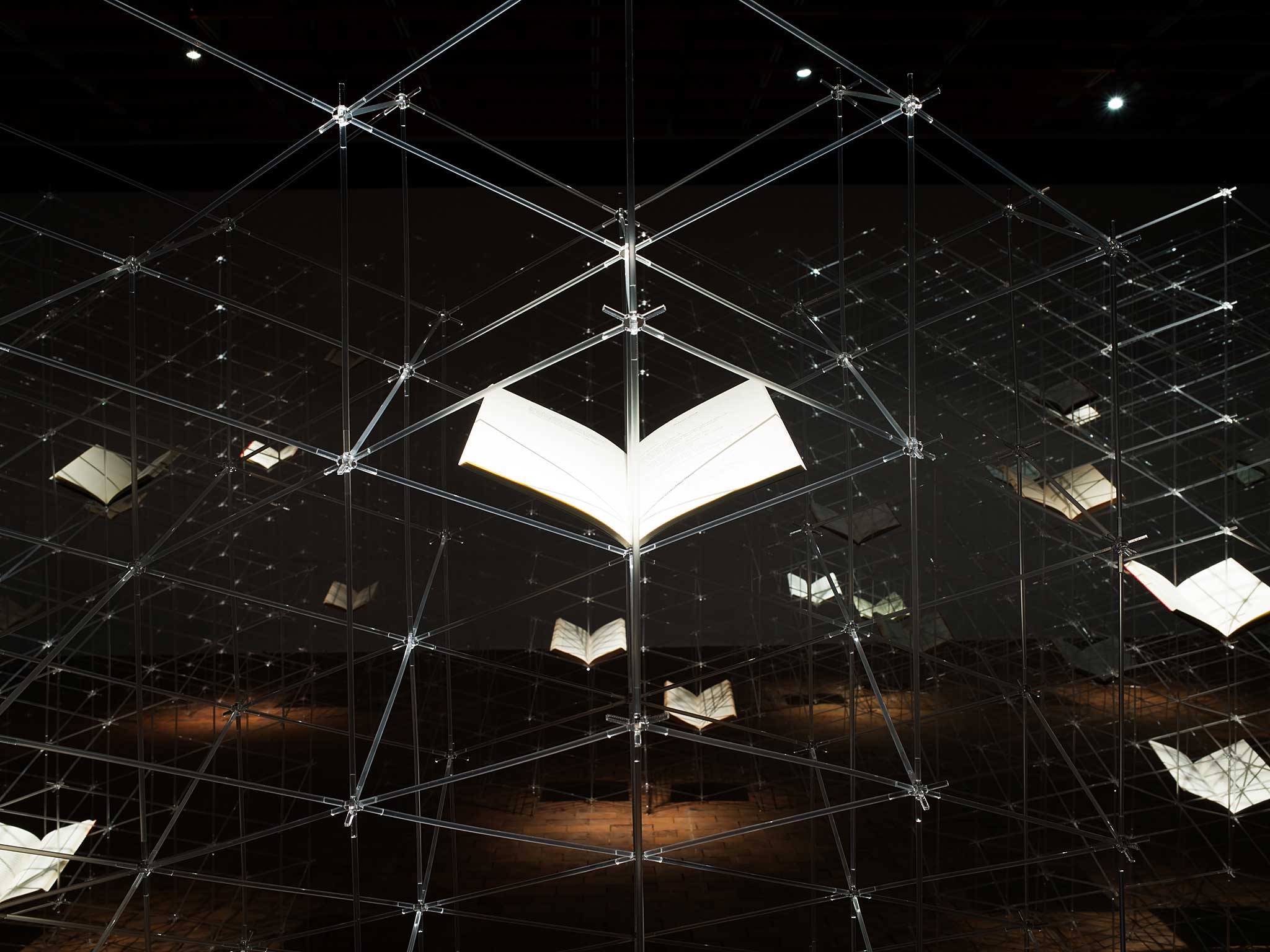 Being installed at Akademie der Künste Berlin in Hanseatenweg as part of the Agora Artes exhibition, "Migrating Books" displays the books crossing the German and Israeli borders in the history. The exhibition was held in 2015, which signifies the 70th anniversary of the end of World War II and the 50th anniversary of the diplomatic relation establishment between Israel and Germany.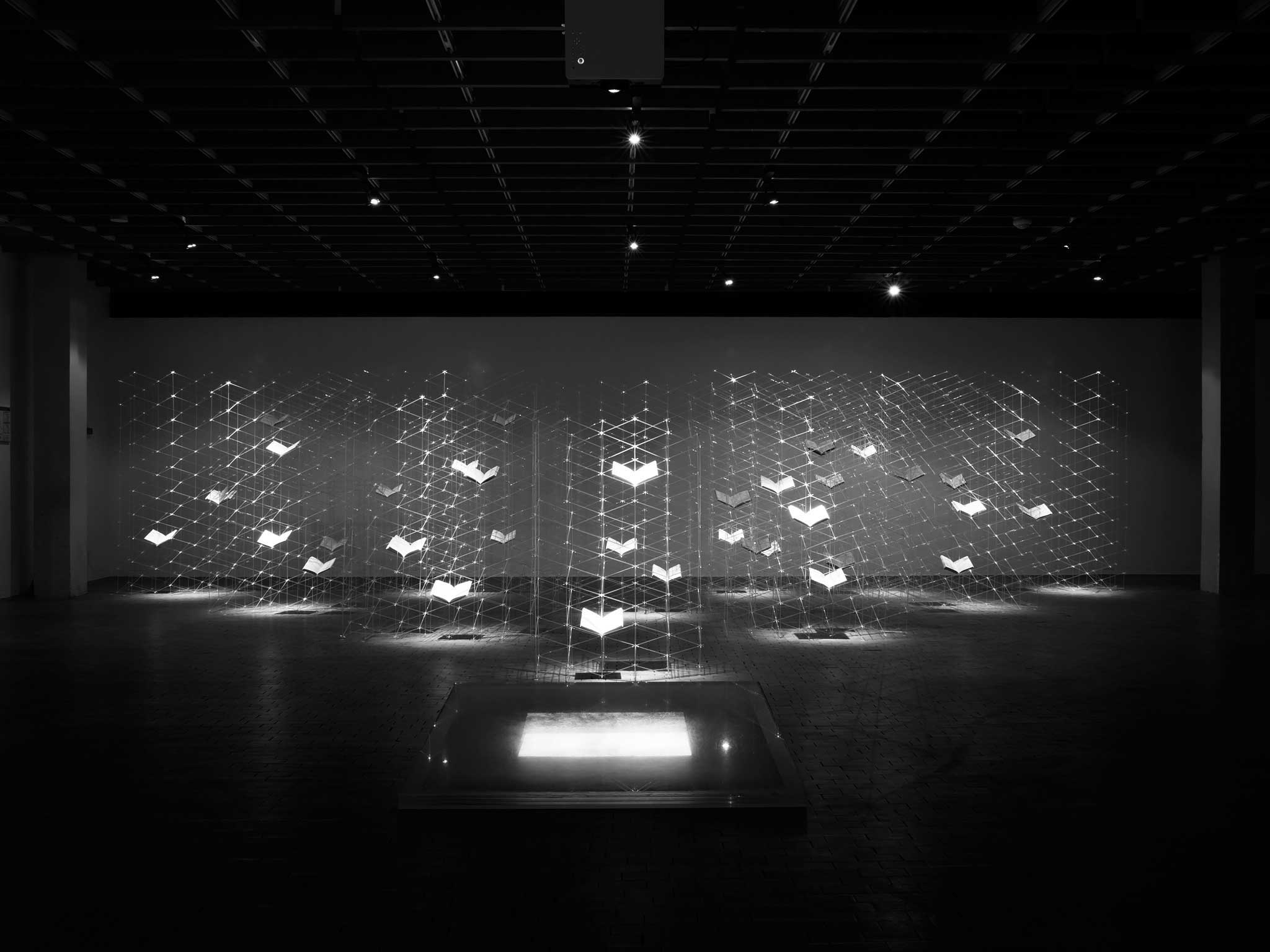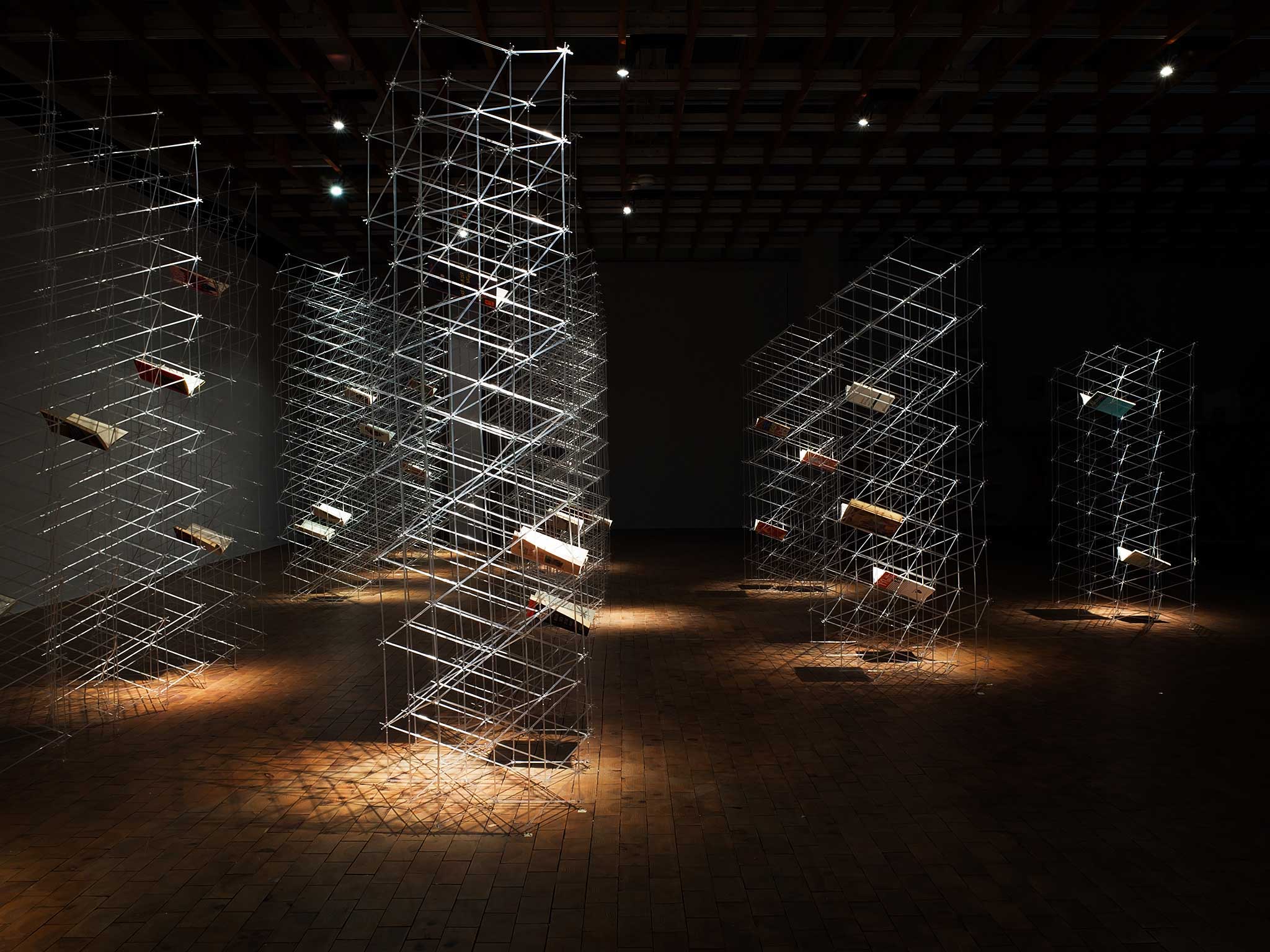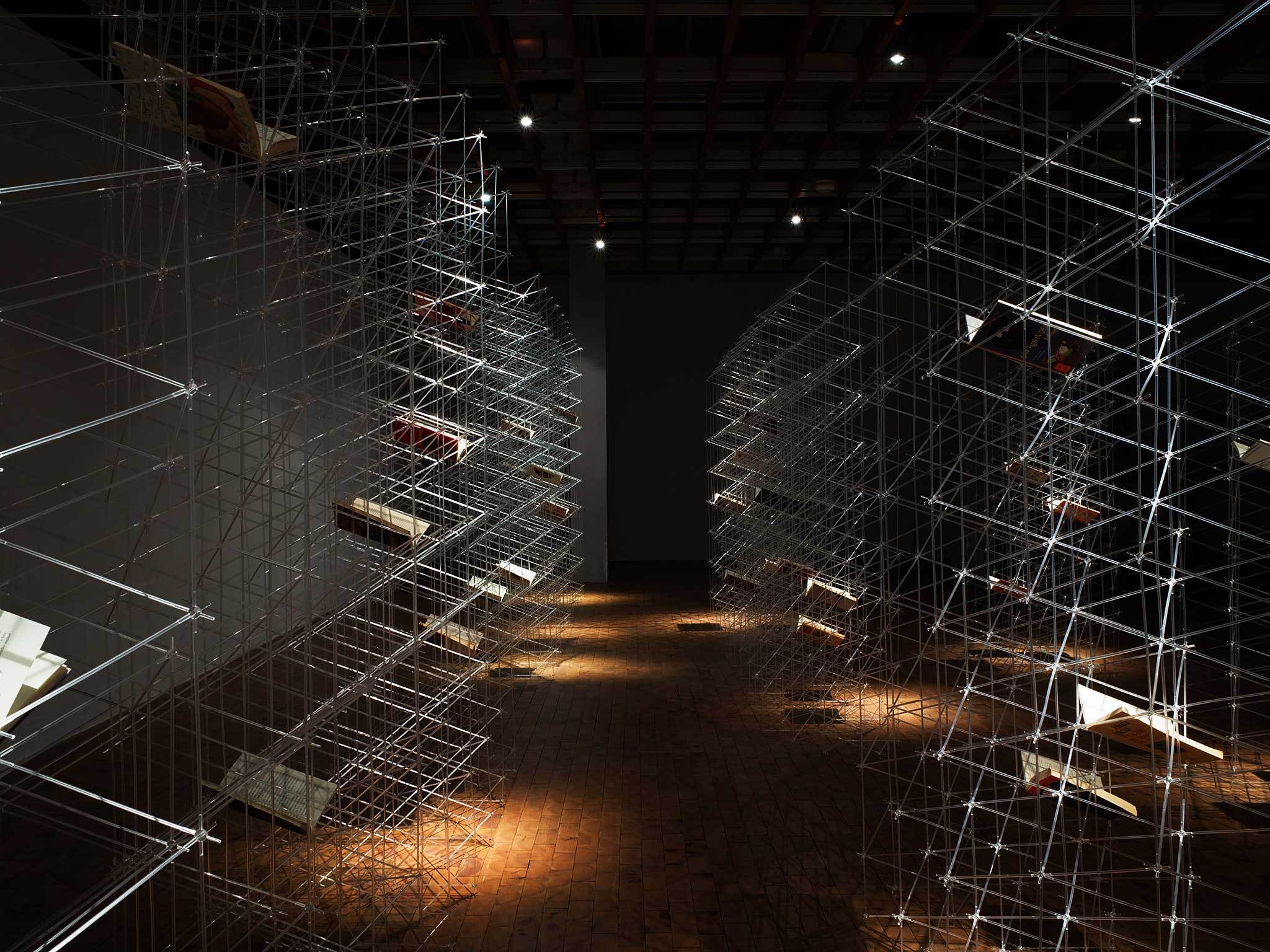 The narrative behind this architectural-literary work relates to the burning of the books, which were translated in between Hebrew and German languages, on Opera Square of Berlin (Bebelplatz) in 1933 during inglorious Nazi times. Therefore, the architectural design of the book showcases is based on two contents: translation and loss of the cultural networks.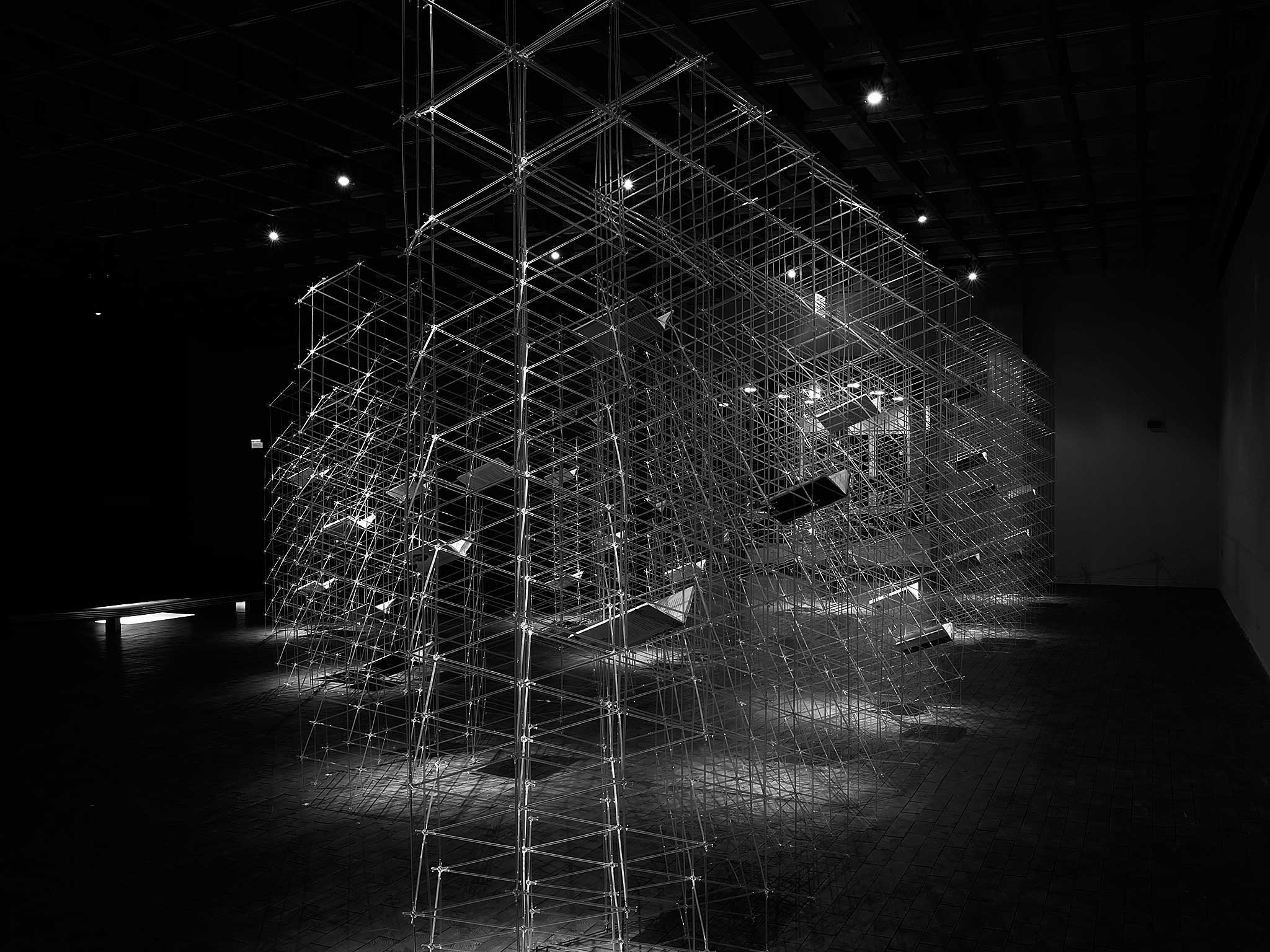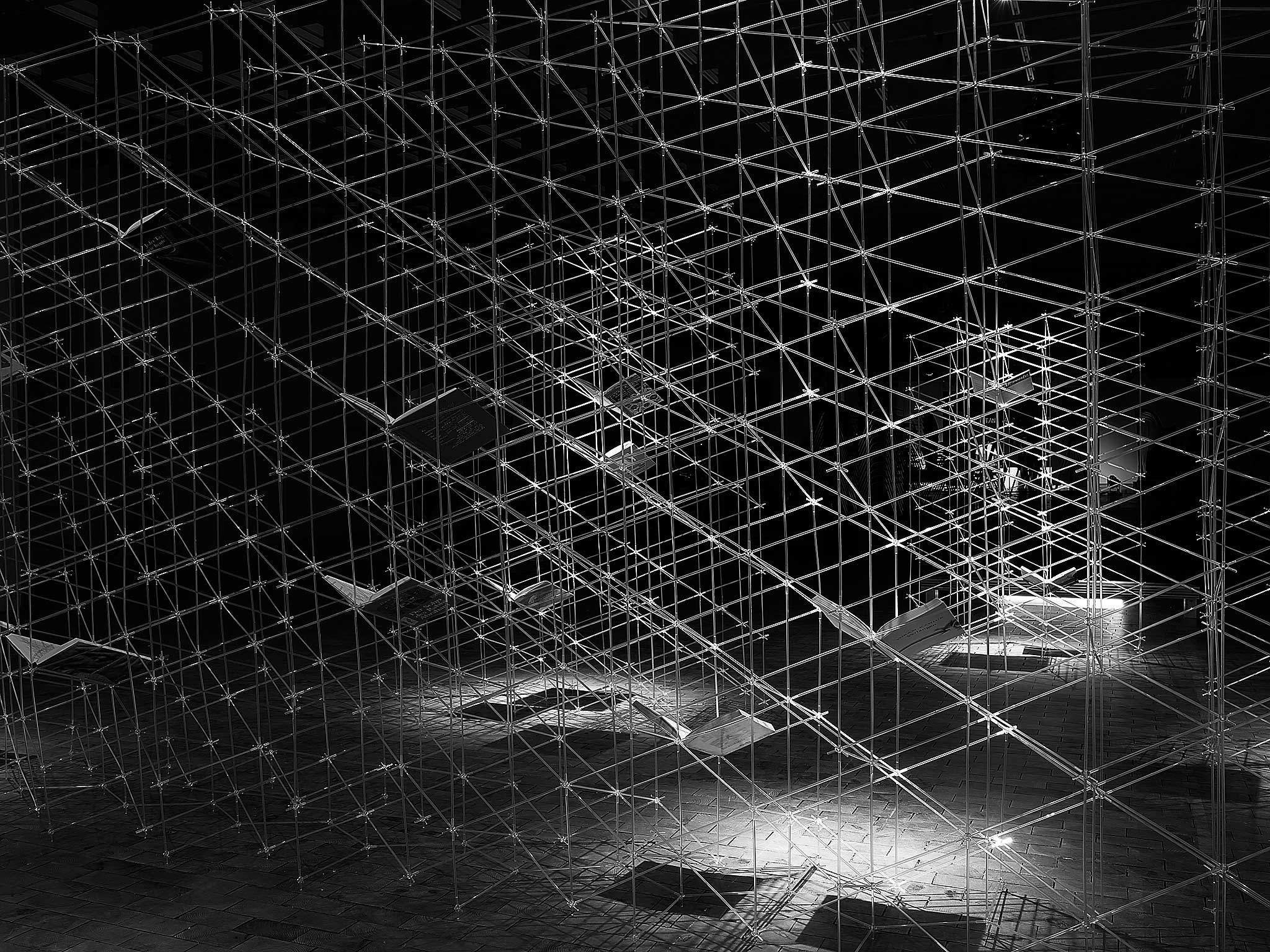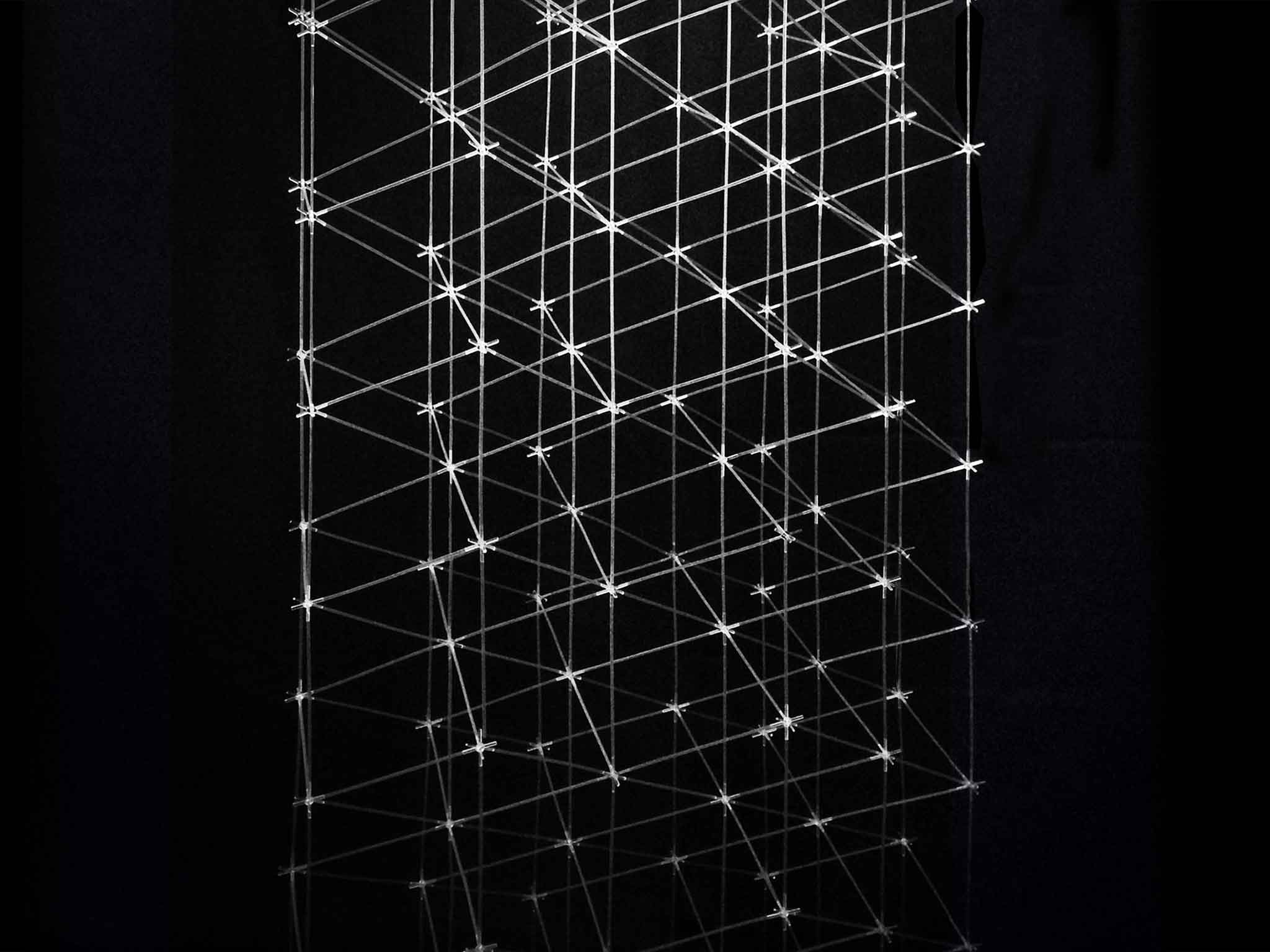 The main structure of bookshelves is made up of straws that we use in daily life. Besides, the acrylic glass is chosen for the joints. The net design of transparent materials plays with the dept of space depending on the viewpoint. In other words, this light structure may look as a simple raster or a complex mass as emphasizing the books that seem hanged in the space.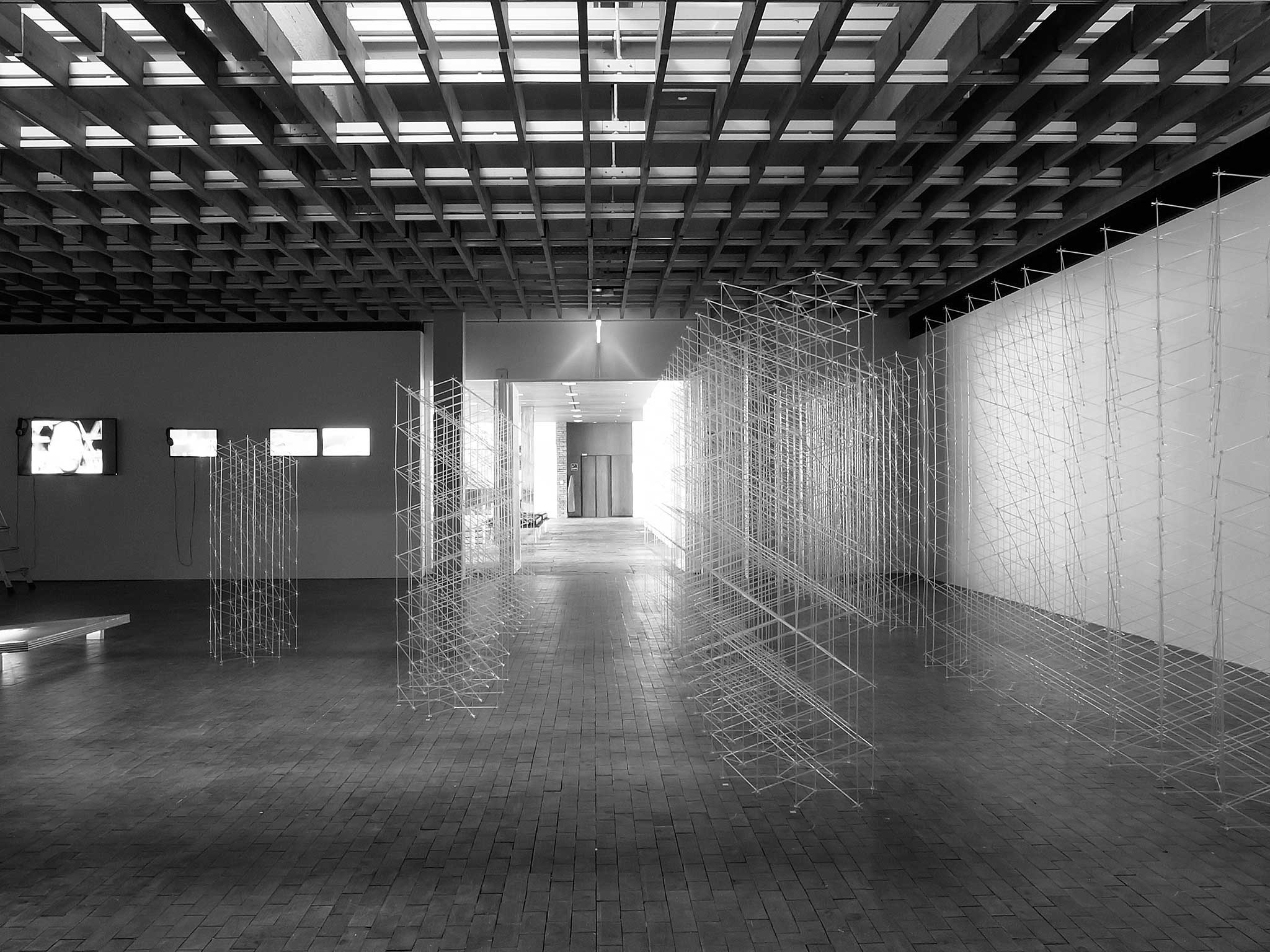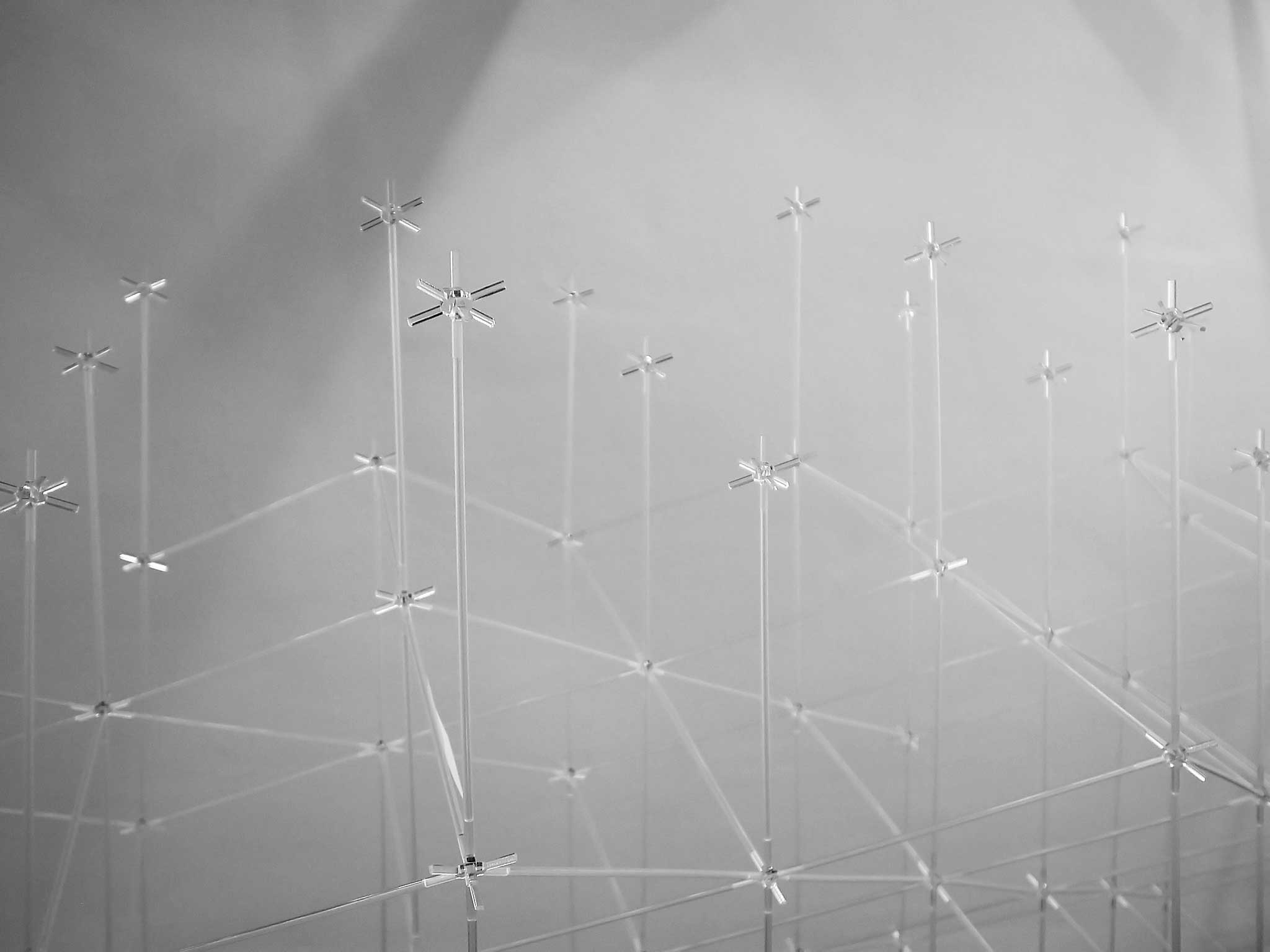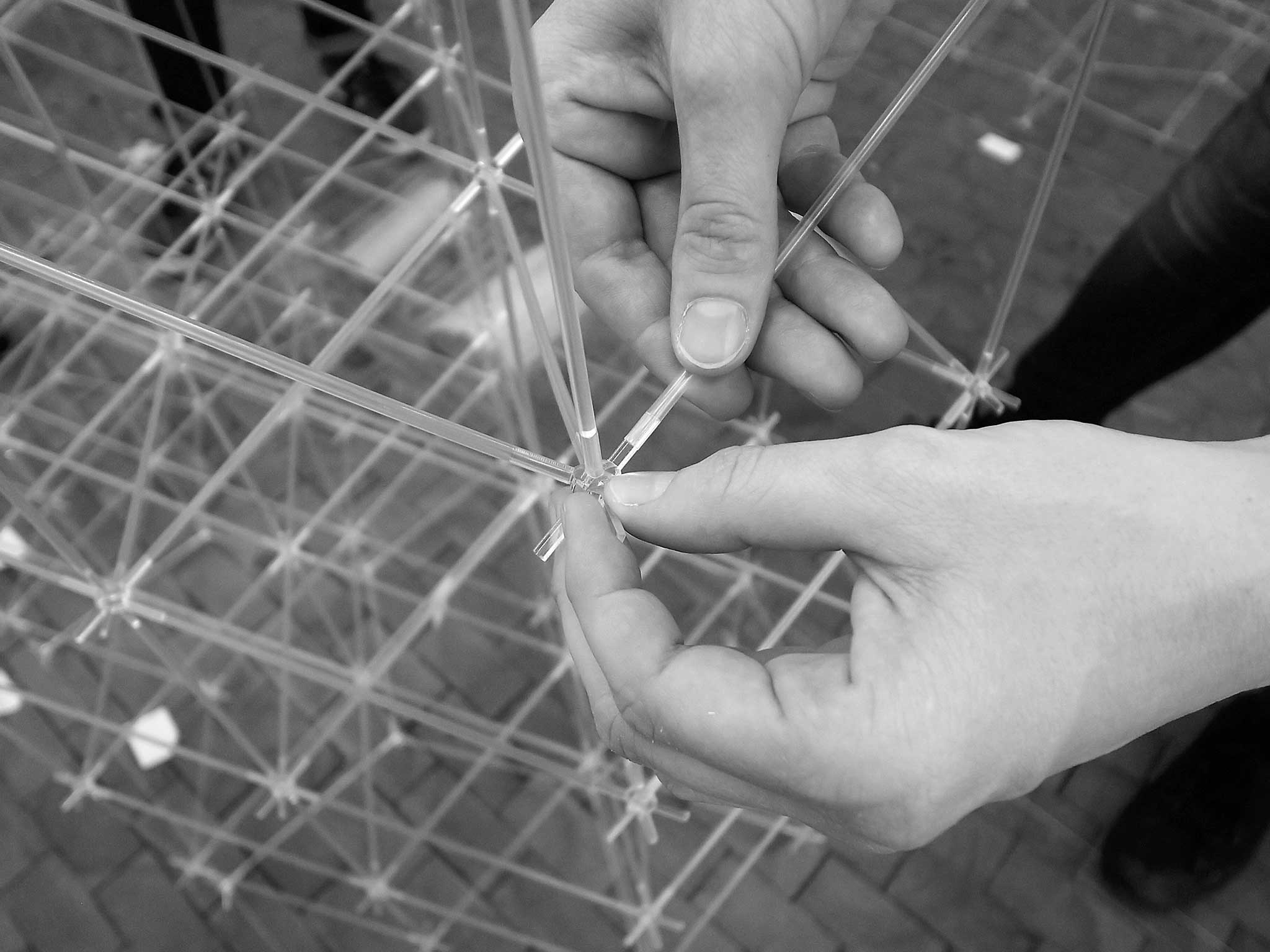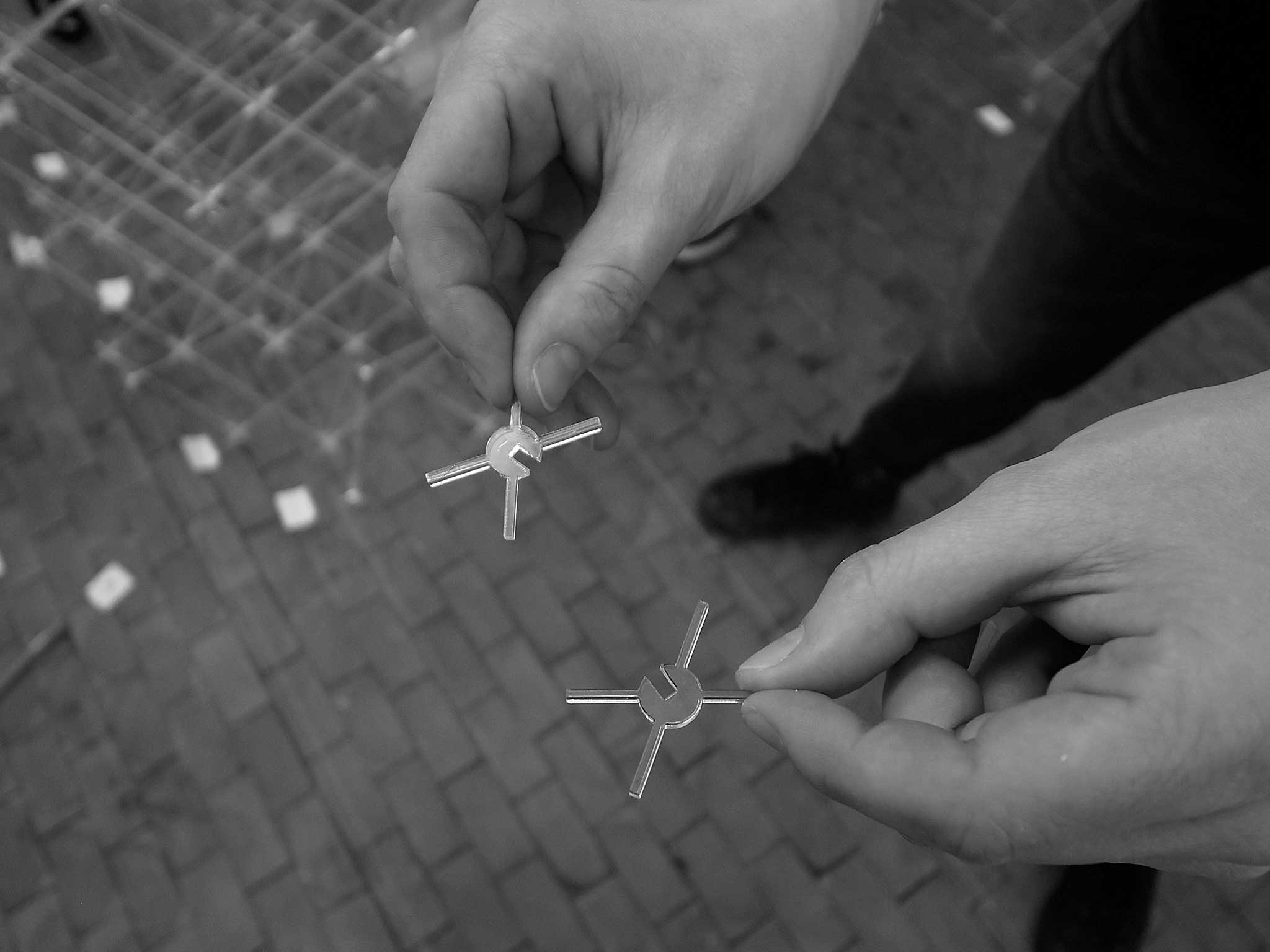 The books are positioned open, allowing visitors to read and find out the history of those countries as a journey. On the other hand, the empty panes of glass set the idea of the possibility of refilling the lost or burnt books. After all, the permeable and overlapping design of this exhibition helps to create the cultural connections.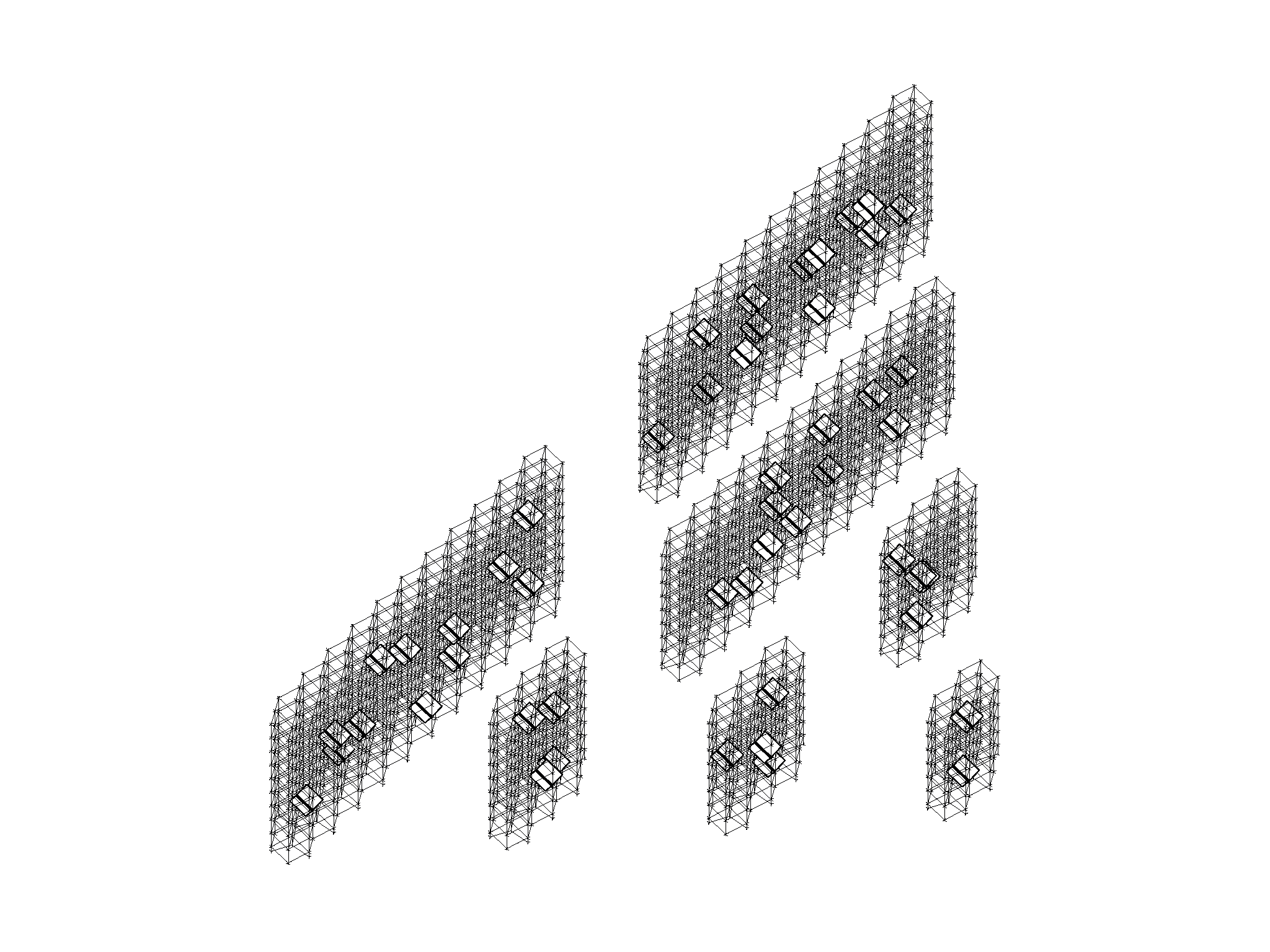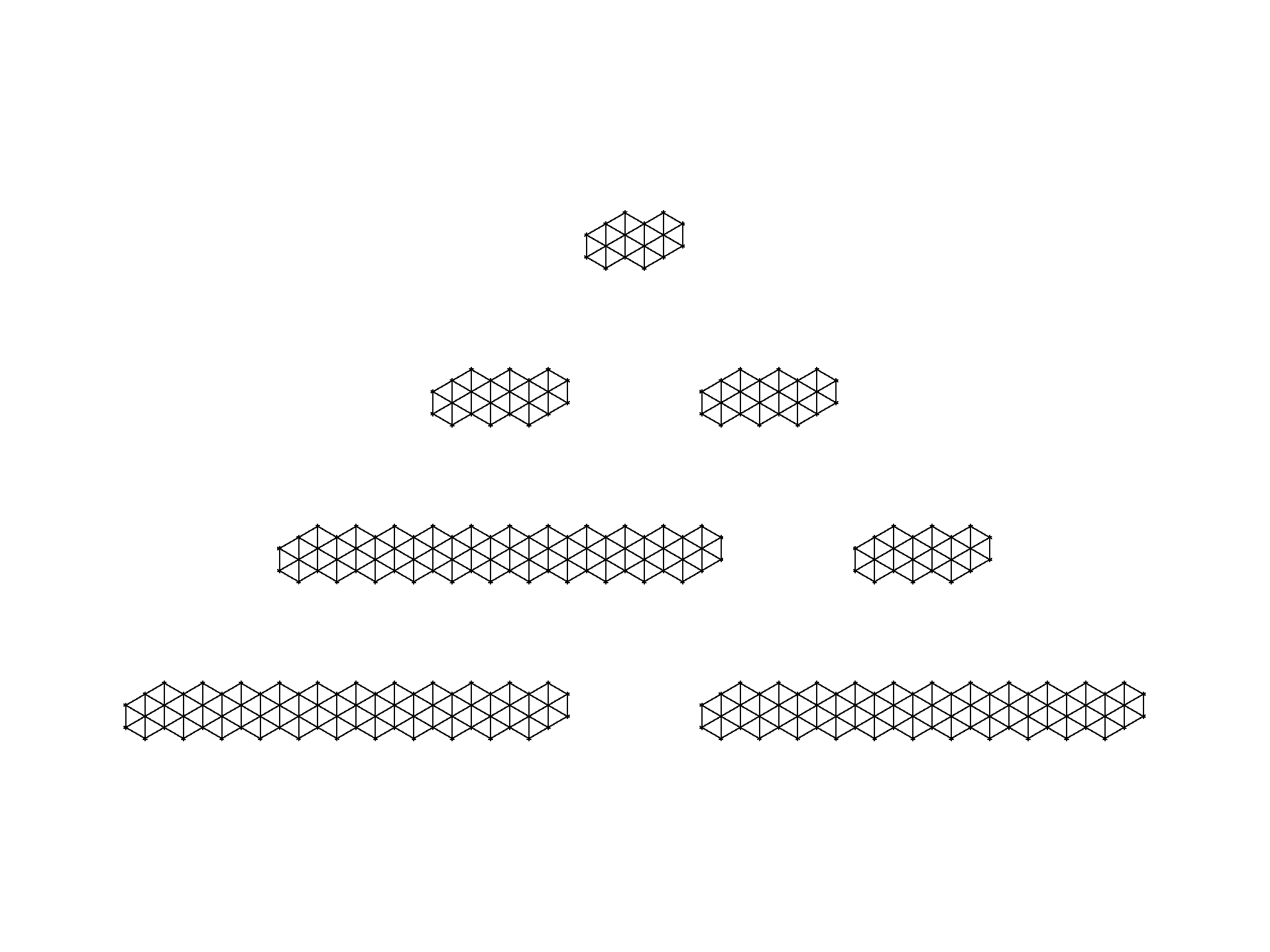 Kawahara Krause Architects is a practice of German-Japanese designers, based in Germany. The founders of this architectural studio previously worked at Shigeru Ban Architects, which shows the influence on their design approach.
ARCHITECT: Kawahara Krause Architects
COLLABORATOR: Ron Segal (writer, film maker)
STRUCTURAL ENGINEER: Bollinger und Grohmann
YEAR: 2015
PROJECT STATUS: Installation
MAIN USE: Exhibition
STRUCTURAL SYSTEM: Straw, Acrylic Glass
TOTAL FLOOR AREA: 18 m²