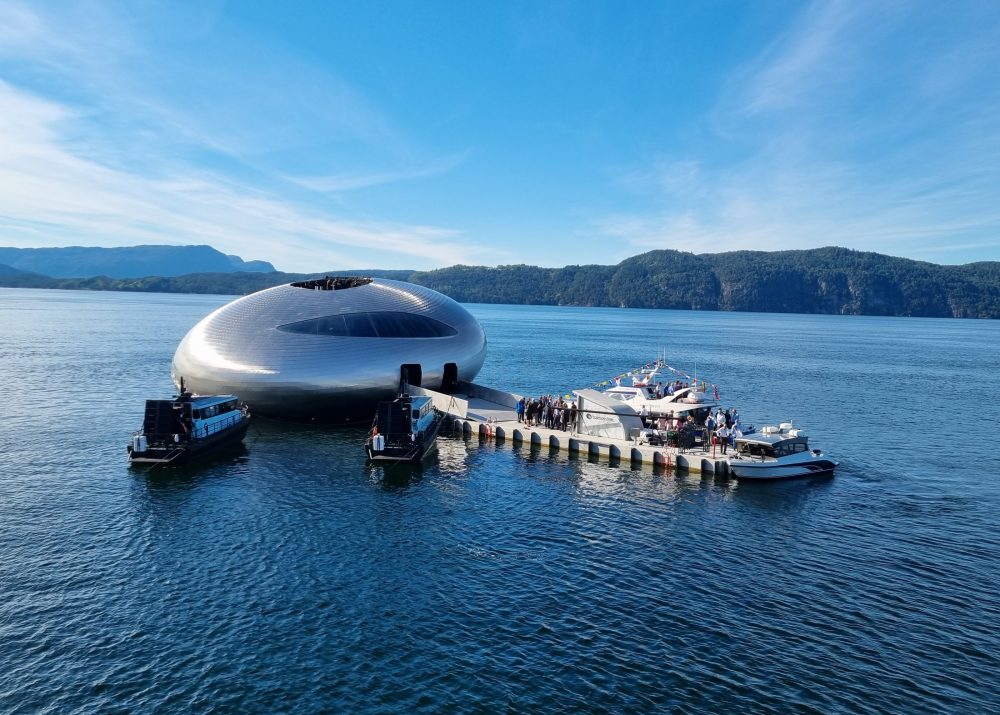 Designed by Danish exhibition design studio Kvorning Design, Salmon Eye is a spectacular floating pavilion and the world's largest floating aquaculture art installation on Hardangerfjord, Norway.
The pavilion, a 650 sqm experience space, was designed to host exhibitions and provide information about sustainable aquaculture and how to better feed the planet with sustainable seafood.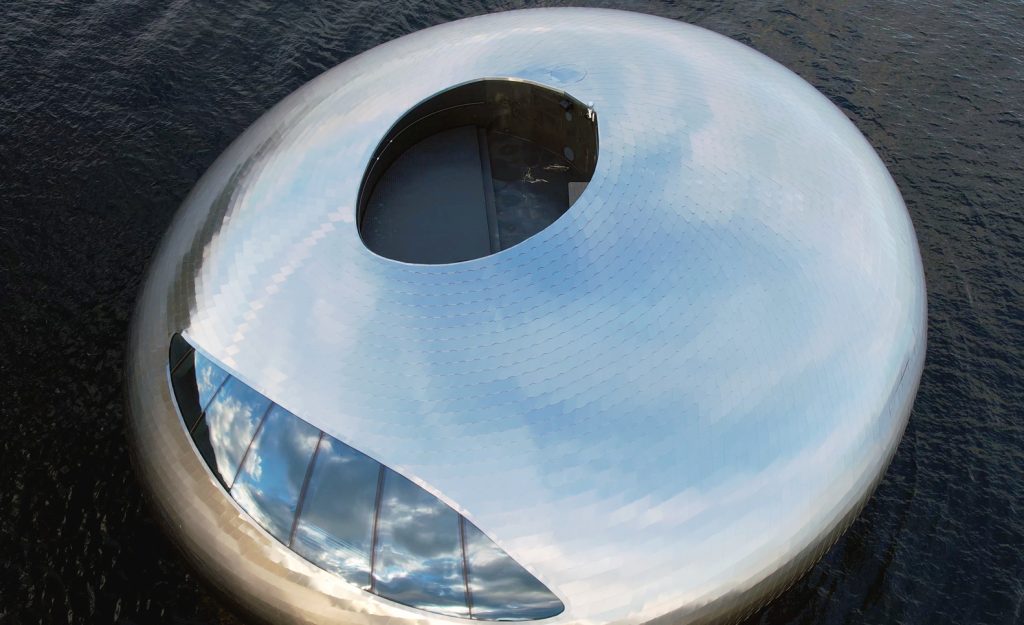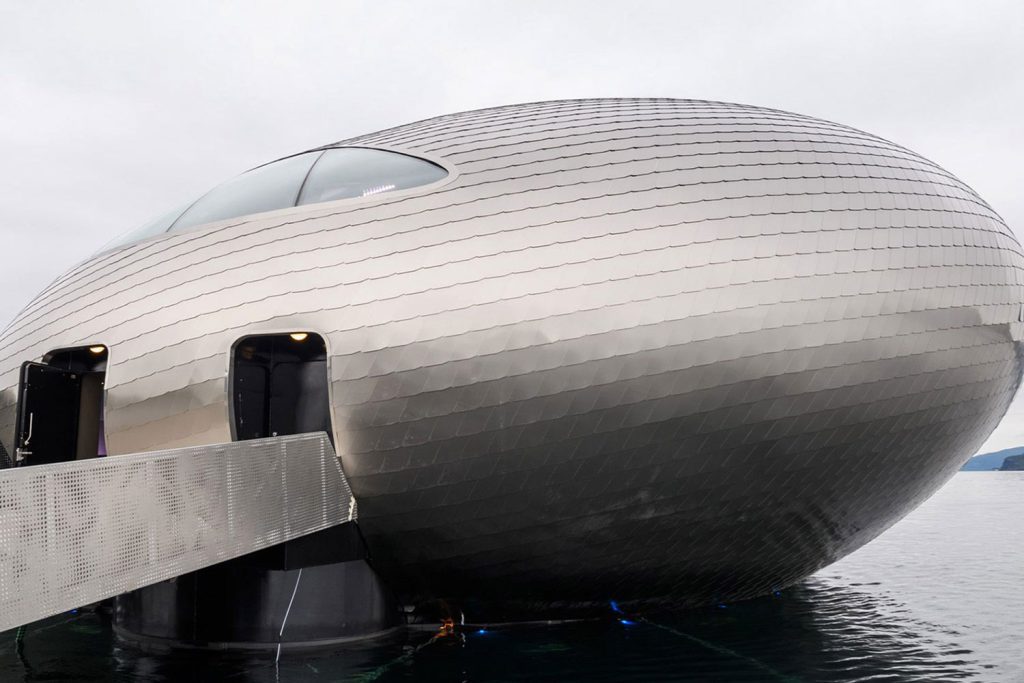 The structure's exterior design is inspired by salmon's shiny, silvery skin, and the shape is modeled after the fish's eye, hence the name. It gleams brightly in the Hardangerfjord, one of Norway's most beautiful fjords, and can be seen from a long distance away.
Also, the rounded shape is inspired by salmon eyes, while the 9,500 stainless steel plates that surround it are positioned to look like the fish's lamellate skin. It weighs 1,256 tonnes and is 25 meters in diameter.
Salmon Eye, an electric ferry-accessible pavilion, has a basement, ground, and first floors connected by a spiral staircase. "My hope is that Salmon Eye will become the place that inspires people, whether it's the architecture or the experiences we will offer inside," said Sebastian Torjusen, CEO of 'Salmon Eye.'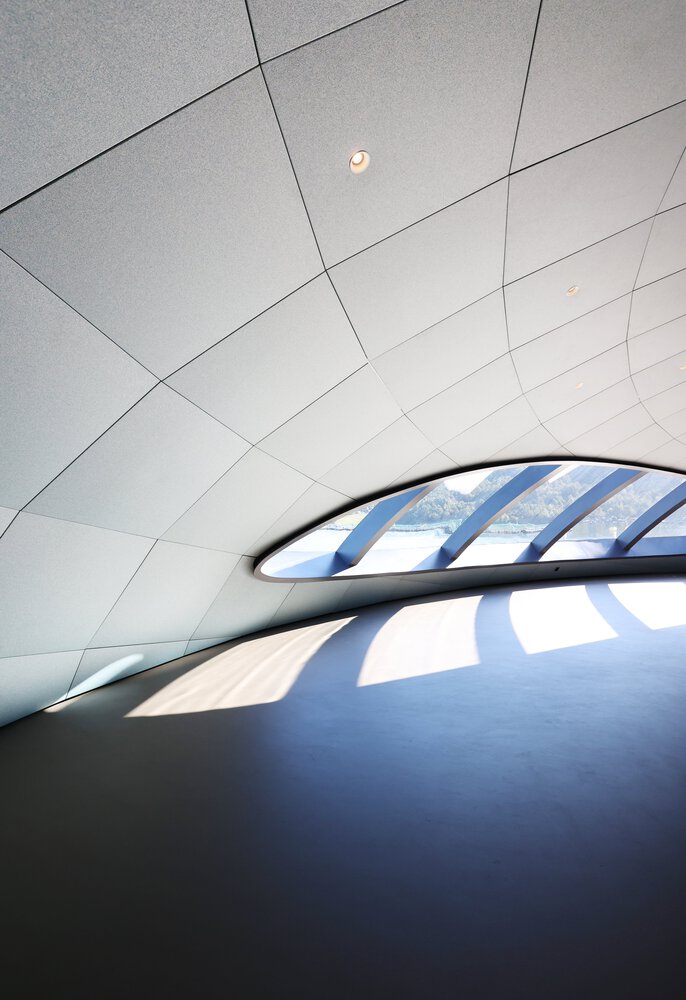 Project Info
Designer: Kvorning Design
Client: Eide Fjordbruk
Location: Hardangerfjord, Rosendal, Norway
Photography: Sebastian L Torjusen