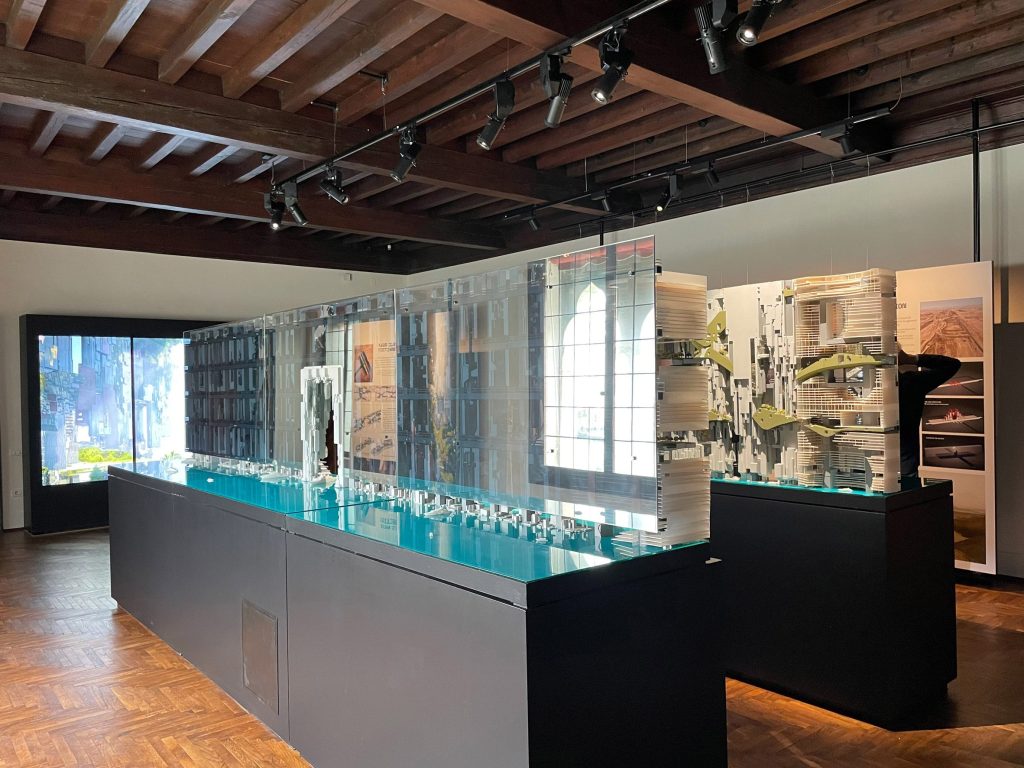 During an event at the NEOM exhibition in Venice on 20 May, Peter Cook expressed their opinion about the linear desert city that is currently under construction. They referred to the city as an "amazing absurdity" and stated that the proposed height of 500m was "stupid".
Asked by event moderator Antoni Vives, NEOM's chief urban planning officer, if the project – the flagship scheme within the wider NEOM development – was going to "make it or not," Cook responded: "I'm going to give a very English answer, it's an interesting possibility. You know I think [they'll] get a bit of it done." and added, "And then I think – I'm going to speak honestly now, as long as you don't cut me off – I think higher than 500m [in height] is a bit stupid and unreasonable and all our engineer friends will tell you this."
Cook continued by saying that, for future sections of The Line, aiming for 200m in height (above sea level) might be 'getting near the [perfect] spot', although 150m was 'quite agreeable, high enough, nice view, easy to get up and down'.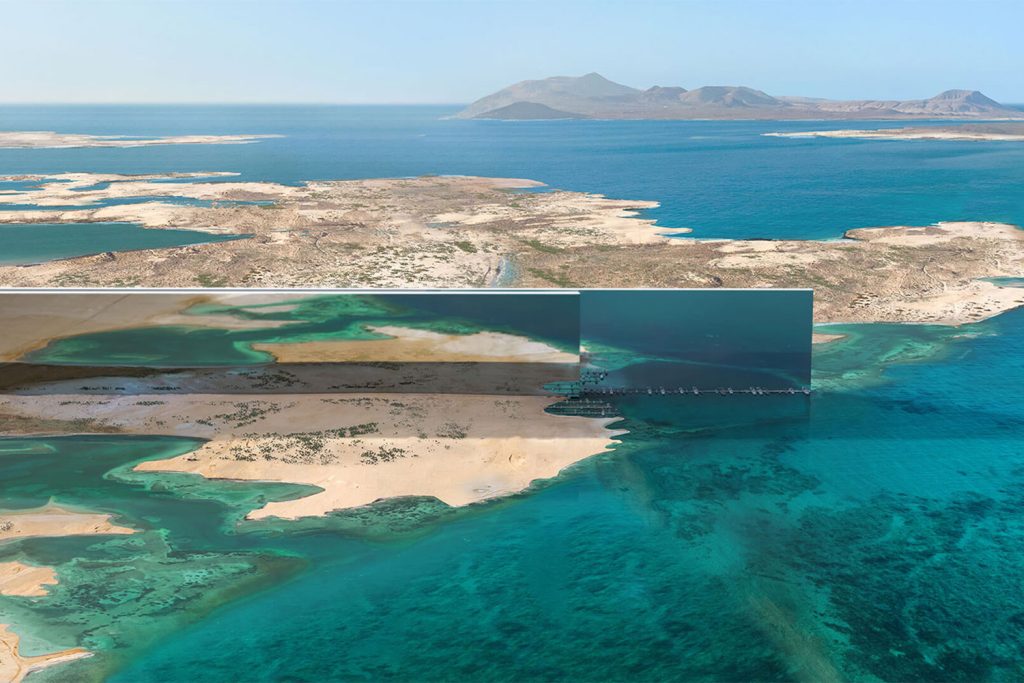 He suggested that, in all likelihood, the structure would 'eventually reach' 50m. He went on: "You say "ah that means you don't believe in [The Line]." and added "I believe in the something. I believe it's interesting, and it'll get more interesting as it becomes more incorrect, and you're left with this paper trail, a concrete trail."
Cook, along with over a dozen other architects, including David Adjaye, is part of the team behind the proposed 170km-long city. However, Cook believes the project is an "absurd" concept.
"I think there's an amazing absurdity, and I love absurdities," he said. "Here we are in probably the most idiosyncratic city in the world [Venice], and it is also absurd."
"Maybe that's the future of The Line. It could become a great touristic success. [However] it's no more absurd than a city like the one we are in, in the middle of a pond with ground that subsides etc. Absurdity is perhaps the positive … Interestingness in architecture is very important."
In an interview with the Architects' Journal, Cook clarified that his previous comments were misconstrued. He explained that the discussion was simply an informal exploration of different height options for The Line in Venice, specifically regarding the possibility of a 500m height. Cook also mentioned the upcoming Hidden Marina at the base of The Line, joking that he may have to eat his hat if it ends up making 500m even more enjoyable.