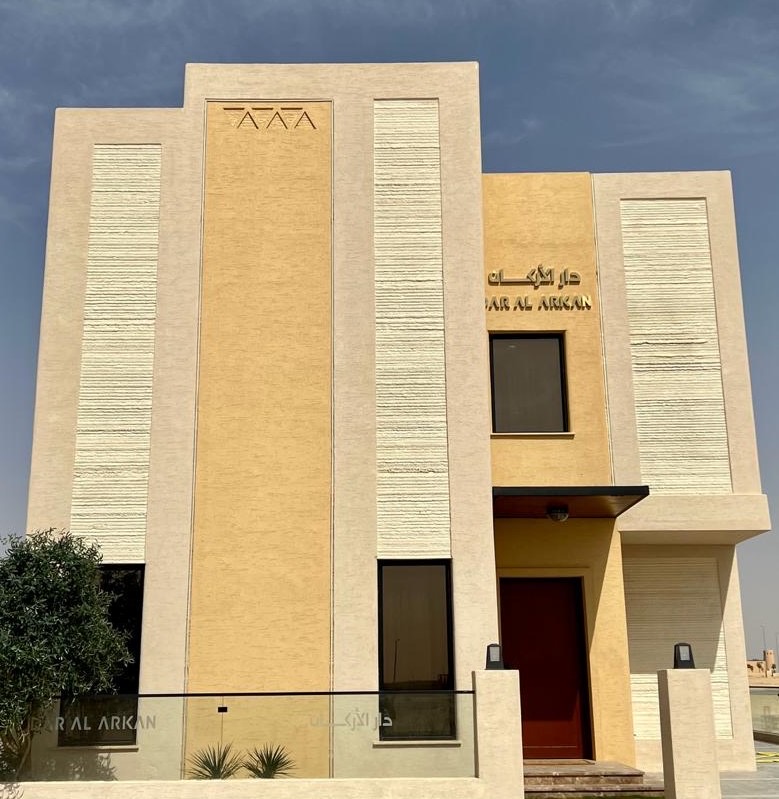 Dar Al Arkan, the Saudi Arabian real estate developer, used a COBOD 3D construction printer to create the 3-story, 9.9-meter-tall, the world's tallest 3D-printed building, which comprises 345 sqm in Riyadh, Saudi Arabia. Low-cost local materials were utilized to manufacture the 3D printable concrete that was used to print all of the walls of the 345 sqm structure.
It was 3D printed in just 26 days and is entirely compatible with building rules, demonstrating how technology and creativity can coexist with safety and regulation.
The villa contains smart apps that manage numerous home operations such as doors, locks, AC, and lighting, as well as 9 solar panels on the roof that generate enough electricity to operate many of the villa's systems such as lighting and heating. Also, heat-reflecting nano-technology was used for painting the exterior walls, which makes the villa up to 40% more heat-resistant than traditional buildings. Furthermore, the outside of the house is four times stronger than a standard-built one.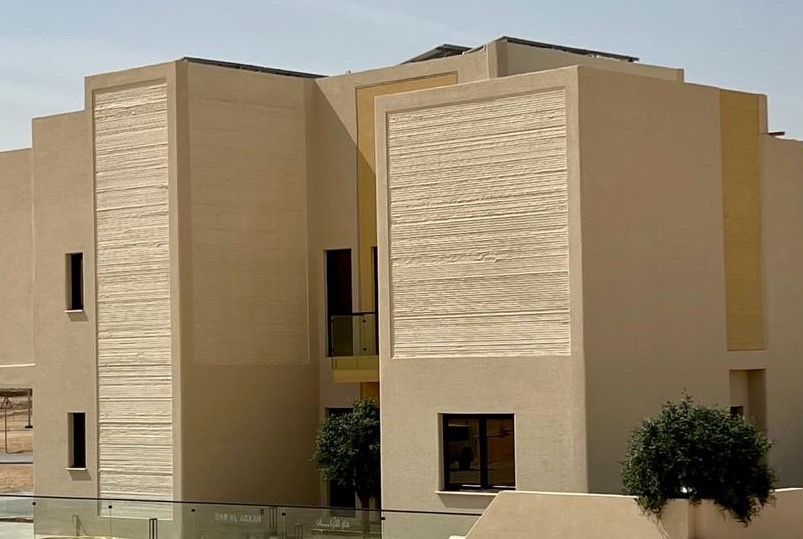 The amount of design freedom enabled by cutting-edge 3D printing technology enables easy and rapid modification of finishes and styles, allowing Dar Al Arkan to provide a fully personalized experience to its future clientele.
Wael al Hagan, 3D construction printing project manager from Dar Al Arkan said: "Our efforts are focused on developing the kingdom's real estate sector by integrating the latest trends and technologies, drawn from global best practices to enhance our industry locally and deliver on the objectives of vision 2030. The introduction of 3D construction printing enables us to focus on greater flexibility of design, strengthen productivity and achieve higher cost efficiency".
The project by Dar Al Arkan has not happened unnoticed by the local authorities. Commenting on the use of new technology The Ministry of Housing in Saudi Arabia said: "In Saudi, we are rapidly developing in the construction sector through our Building Technology Initiative and implementing new technologies to enable 70% of the Saudi population to own their homes by 2030. Our strategy is to revolutionize the way people think about home through smart futuristic methods".
Henrik Lund-Nielsen, Founder & General Manager of COBOD said: "The 3-story villa from Dar Al Arakan is really representing state of art of the 3D construction printing industry both in terms of size and quality and in many other ways. The villa demonstrates the capabilities of the technology regarding scale, speed, use of cheap local materials, and innovative solutions. Our technology delivers the fastest construction method in the world, and when this is combined with low-cost locally made concrete a winning formula has been established.