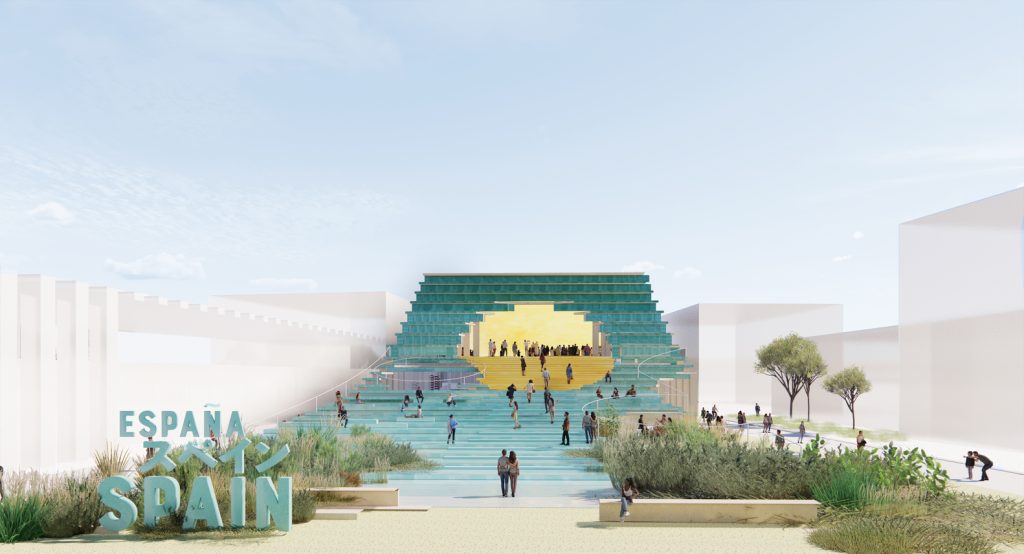 Néstor Montenegro from EXTUDIO, Enorme Studio, and Smart and Green Design have been chosen to design the Spanish Pavilion at Expo Osaka 2025. The selection was made through a public competition organized by the Spanish Cultural Action (AC/E).
The pavilion has been named "The Kuroshio Current" in honor of one of the long-held secrets of Spanish navigation that has lasted through the centuries. The current has been a significant cultural and commercial connection between various continents, inspiring a complete experience that brings together Spain and Japan. The Pavilion's circular design draws parallels to the ocean, and it has been constructed using eco-friendly and sustainable materials with a low environmental impact, including those that have been recycled or repurposed.
The Board of Directors of AC/E (Spanish Cultural Action) has chosen the proposal to design the Spanish Pavilion at Expo Osaka 2025. The decision was based on the recommendation of a jury composed of 10 experts, with Juan Luis Gordo as the presiding officer. The jury also recognized several other studios, including UTE Icaria Atelier SL – Francisco Javier Terrados Cepeda – Fernando Suárez Corchete, UTE B720 – External Reference, UTE Mangado y Asociados – Pablo Menéndez SLU, and UTE Selgascano Arq. – FRPO Rodríguez & Oriol, as top contenders for the project.