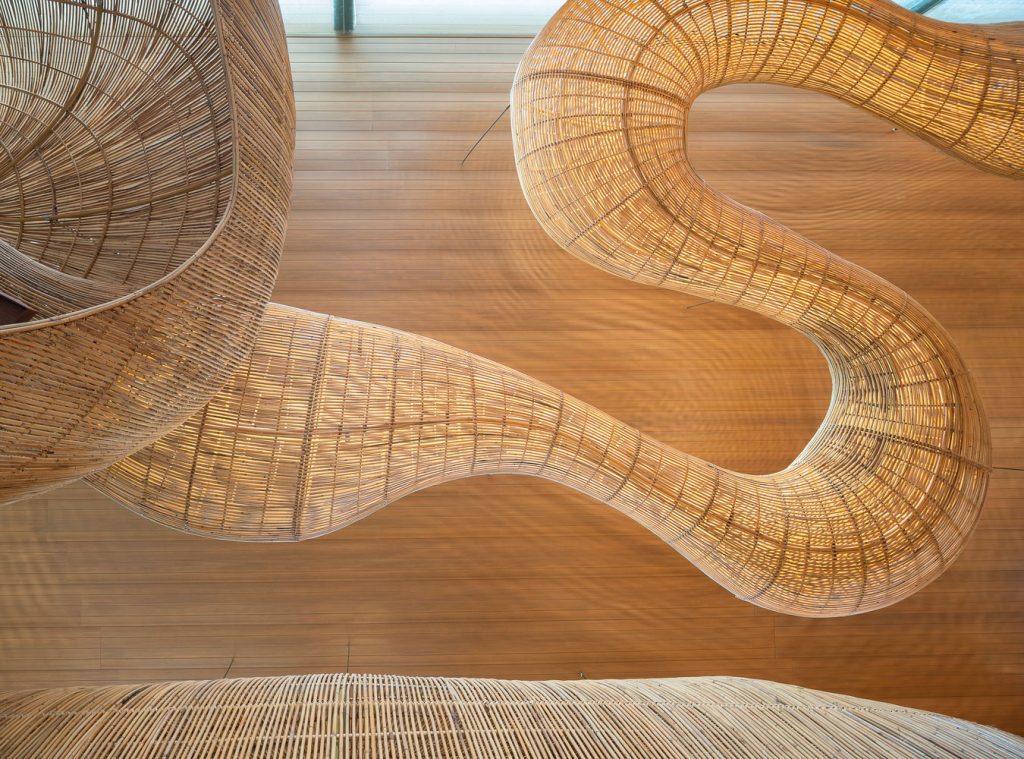 Enter Projects Asia designed the rattan installation in Chiang Mai Art Gallery in Chiang Mai, Thailand. The complex comprises several interior pavilions surrounded by gardens with sculptures and water features.
The international collection of silverware, porcelain, and fine earthenware contains the biggest Wedgwood collection in Southeast Asia. The owner and avid collector sought to contextualize a lifelong dream to display the treasures amassed over 50 years. Enter Projects Asia, which has traditionally been a clinical space where art objects meet the public, was challenged to bring the gallery to life with its signature style zoning, lighting, and seating, which combines three-dimensional geometries with traditional Thai craftsmanship.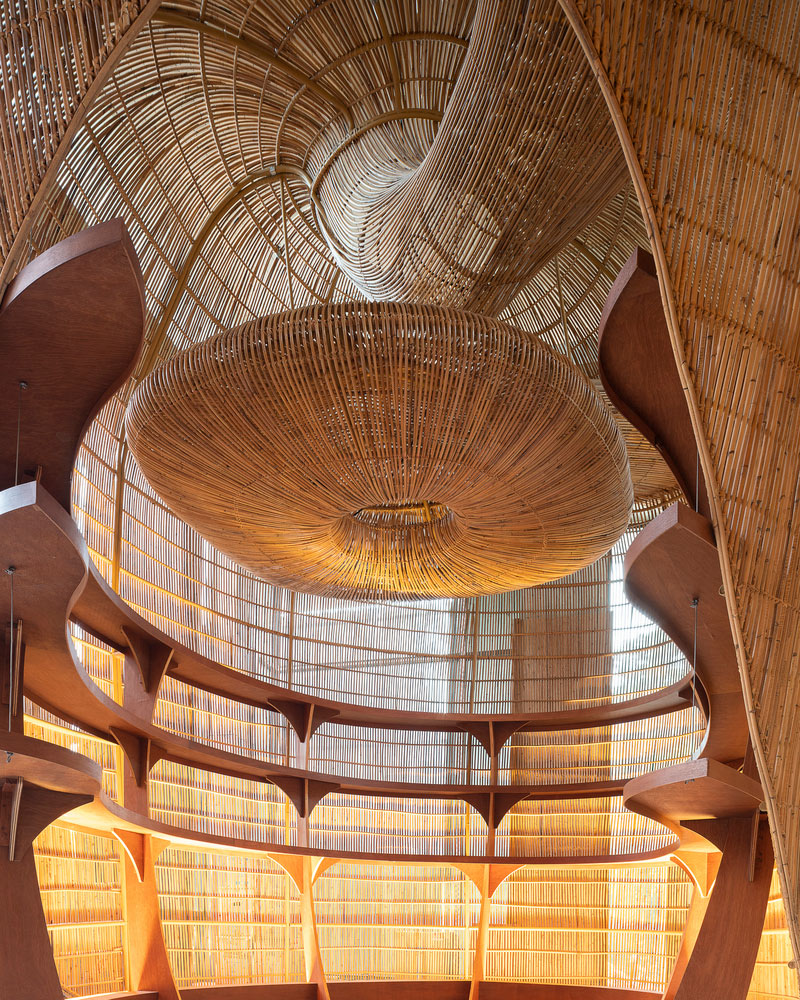 "We sought to create an immersive experience, giving the space a warmth and depth uncharacteristic of conventional art galleries," says Patrick Keane, director of Enter Projects Asia.
The concept concentrates on contemporary design principles of fluid space, parametric working techniques, and dynamic forms that cannot be seen from a single point of view. Using specialized computer software to simulate the movement of clouds and steam, the rattan structures seamlessly weave their way through the various zones, exterior, and interior, culminating in a series of pod structures that serve as armor for the next collection.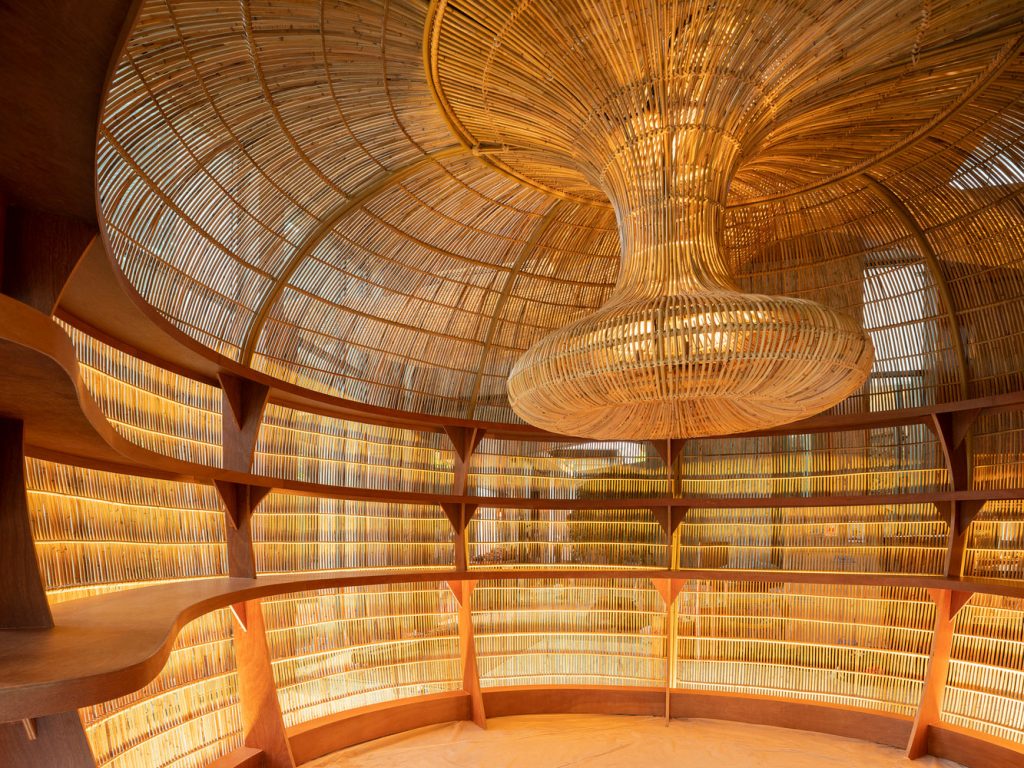 The rattan installation began during the quarantine, manufacturing the three major pods, 5 m, 4 m, and 3.5 m high. Each batch of work was transported from the factory to the Chiang Mai site and assembled on-site. The rattan lighting structure was the last element, which integrates inside and outside. It floats harmoniously over the different areas, connecting the patio with the dining room and exhibition areas.
According to architects, "Each batch of work was transported from the factory to the site in Chiang Mai and assembled on-site. 'The rattan lighting structure was the final installment, providing integration between interior and exterior as it floats harmoniously above the different zones, connecting courtyard to dining and through to the display areas."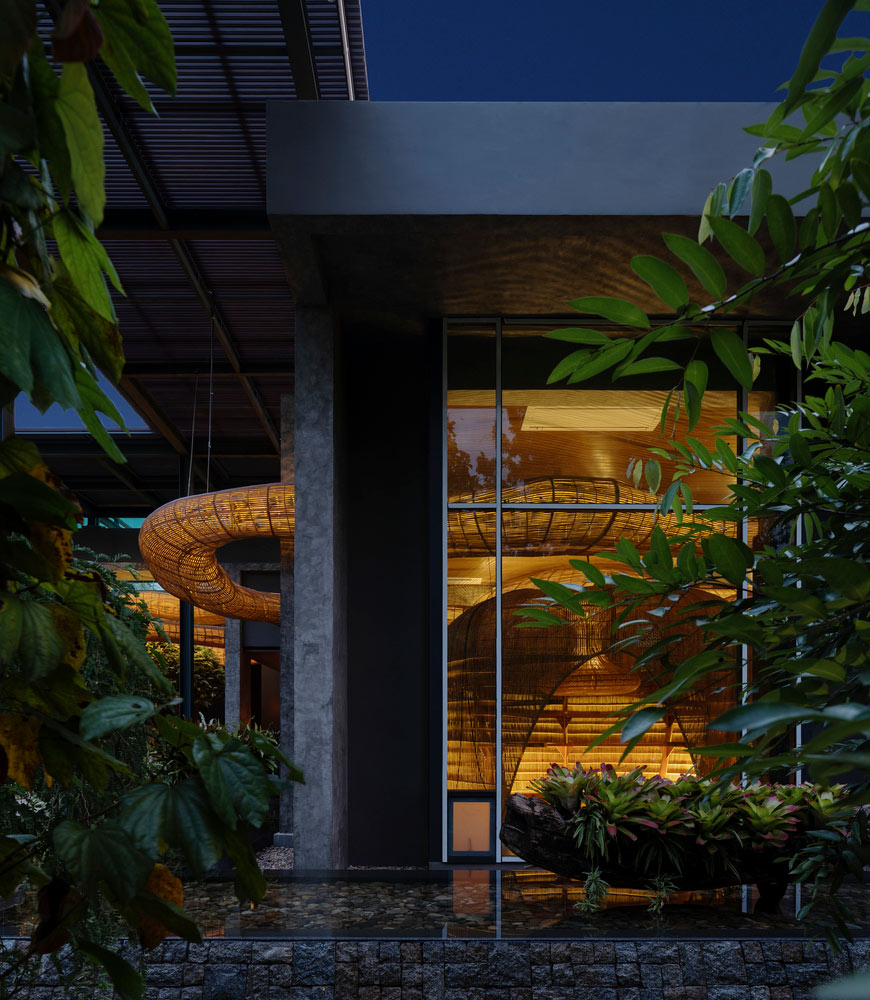 The Chiang Mai Art Gallery project represents a form of flux: an endless transition and transformation, a continuous movement guided by nature and the natural forms displayed in the rattan composition. In turn, it can be said that nature delivers the versatility of natural materials such as rattan, which is grown in abundance throughout Southeast Asia. "It is not hard to be sustainable in construction if we adapt to our environment. Why would we use synthetic, toxic plastics when we have all the noble materials we need at our fingertips?" asks Keane.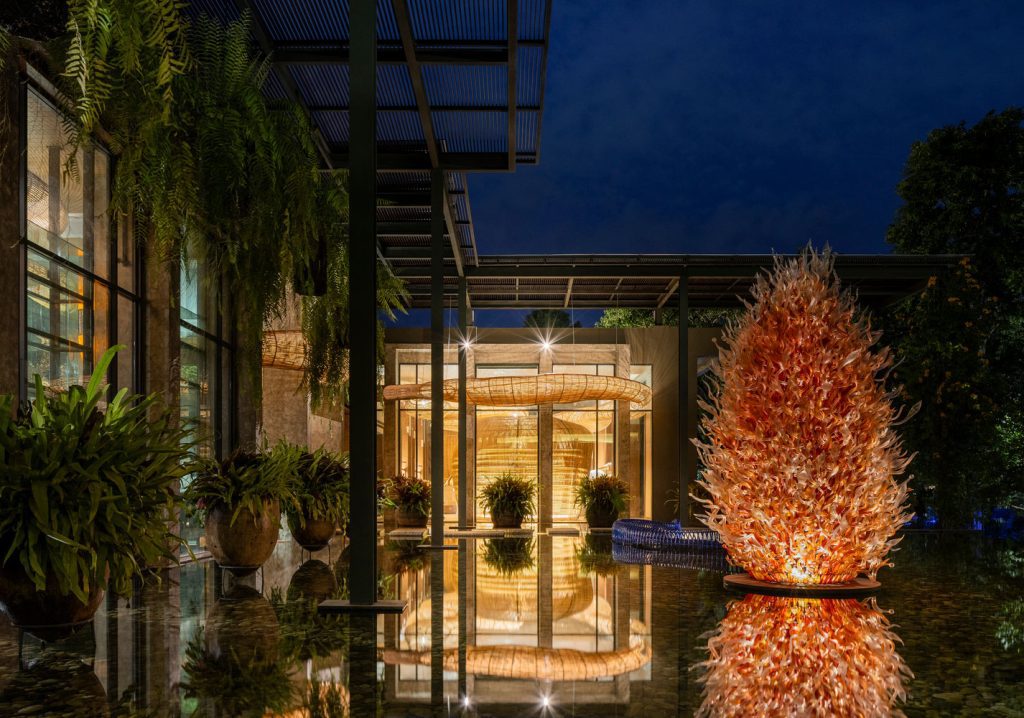 Project Info
Architects: Enter Projects Asia
Area: 2000 sqm
Year: 2022
Photographs: Willam Barrington Binns
Manufacturers: Project Rattan, Soraa, Unonovesette, Vexica
Design Team: Patrick Keane, Wells Chen
Rattan Structures and Pods Lighting: Infusion Lighting