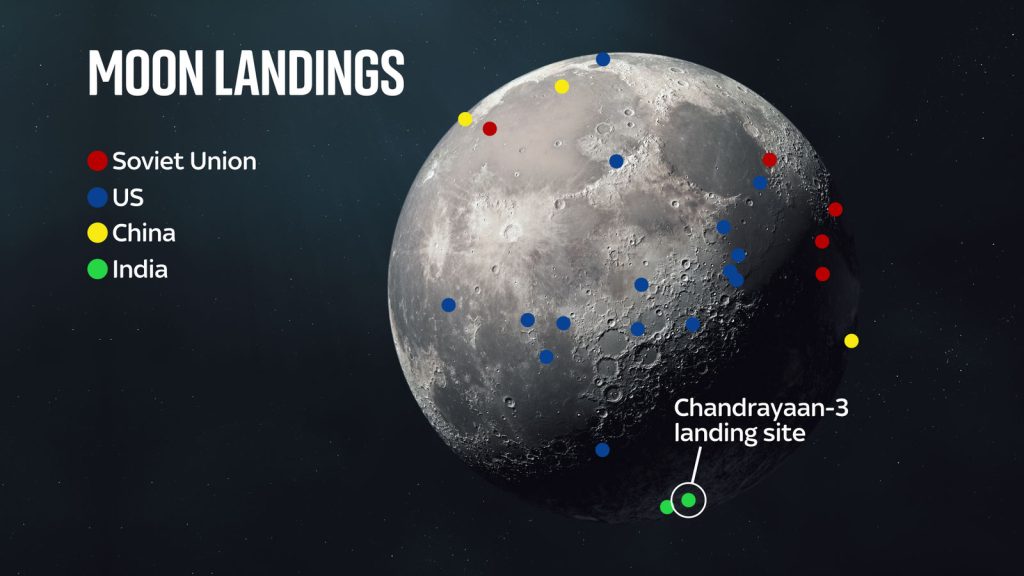 India announced that its spacecraft successfully landed on the moon. "India, I reached my destination, and you too!" came the message from Chandrayaan 3 to ISRO's Bengaluru headquarters after it soft-landed on the moon's south polar region.
India made history by successfully landing Chandrayaan-3 on the moon's South Pole, making it the first country to achieve this feat. It is also the fourth country to land a spacecraft on the moon's surface successfully.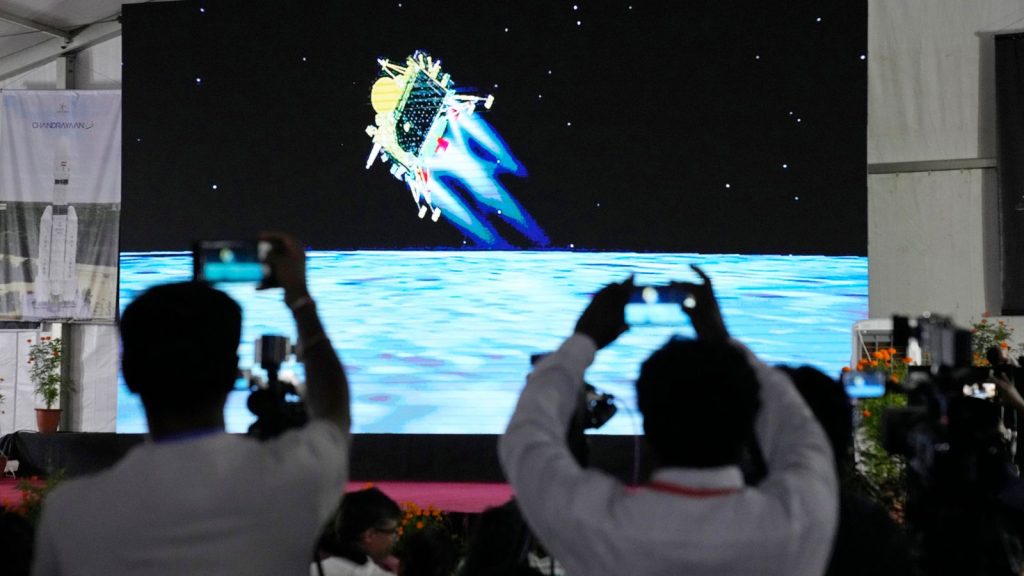 Political leaders extended congratulations to India:
Dubai's ruler, Sheikh Mohammed bin Rashid Al Maktoum, has joined other world leaders in hailing India's successful moon landing.
"India continues to make history," he said.
The US Department of State's Bureau of Oceans and International Environmental and Scientific Affairs has said Chandrayaan-3's success will "power" the future.
"Your success will power the imagination and light the future of people around the world," the department posted on X, formerly known as Twitter.
Russian President Vladimir Putin has congratulated India for an "impressive" achievement of landing its probe on the moon, days after Moscow's own mission crashed.
Putin sent his "heartfelt congratulations" to Indian Prime Minister Narendra Modi, according to the Kremlin's website. "This is a big step forward in space exploration and, of course, a testament to the impressive progress made by India in the field of science and technology," the Kremlin statement read.
The director general of the Indian Space Association says the landing is a historic and special moment for everyone in India.
"There were more than a million hearts beating louder and faster, waiting in the very critical last 20 minutes of the lander coming down," Anil Kumar Bhatt told Al Jazeera.
"There is jubilation all around. I'm here in a college near Delhi, and my God, the excitement is remarkable. It's like we won a World Cup match," he said.
Indian leader Rahul Gandhi has said the moon landing was a result of "tremendous ingenuity and hard work" by the country's scientific community.
"Since 1962, India's space program has continued to scale new heights and inspire generations of young dreamers," he posted on X.
South Africa's President Cyril Ramaphosa has congratulated India on the historic moon landing. "This, for us, as the BRICS family, is a momentous occasion, and we rejoice with you. We join you in the joy of this great achievement," he said.