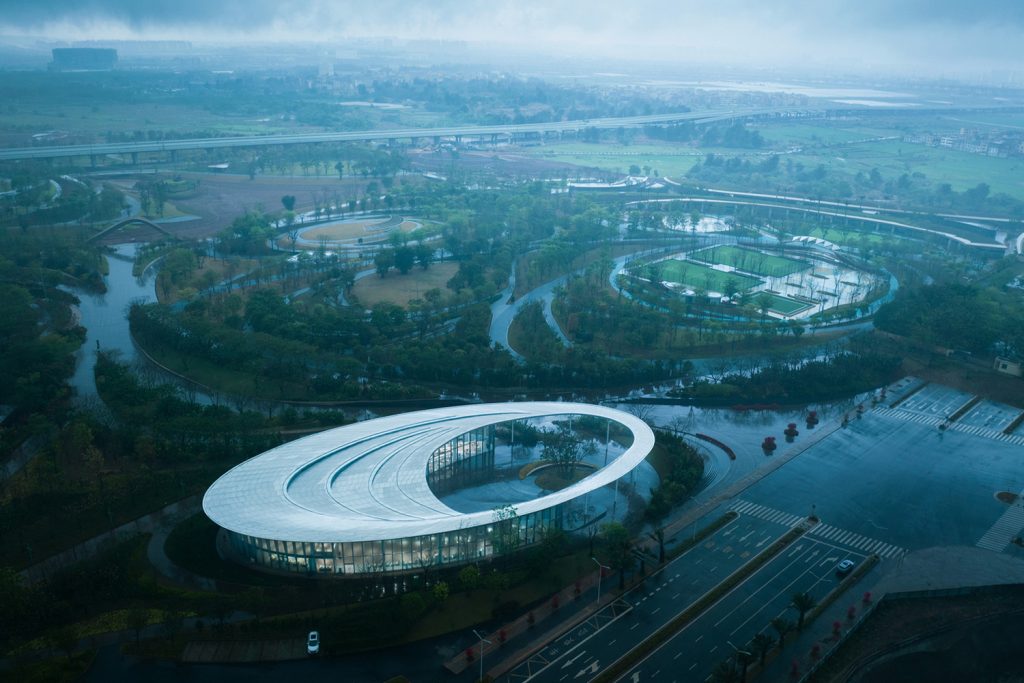 The Haikou Xixiu Park Visitor Centre, located in the Hainan Province of China, is a stunning architectural building that blends tradition and contemporary. Over three years, MUDA-Architects designed and built this one-of-a-kind structure to contribute to preserving indigenous traditional values while incorporating contemporary architectural concepts. This oval-shaped structure is fondly called an oval pebble picked from the shore due to its gently curving roofline.
The west coast section of the attractive coastal city of Haikou of Hainan Province is where the site for the center is located. This region's distinctive qualities and cultural heritage are adapted into the building. The visitor center, which stands out as a distinctive landmark at the entrance to Haikou Xixiu Park, creatively uses curvilinear boundaries to produce an oval structure that blends in with the site's natural topography.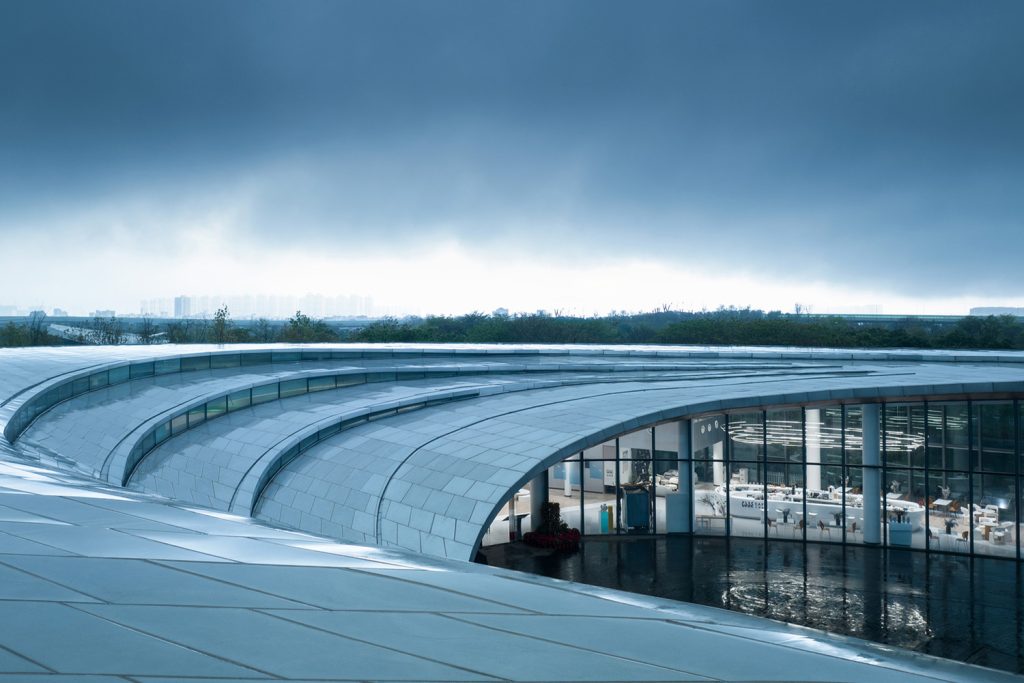 MUDA-Architects cleverly transformed the traditional thatched roofing of local cottages by turning them upside down, creating a dramatic three-dimensional curving reverse-slope roof. The seaside culture of Hainan inspired them. With this creative design, rainwater harvesting is guaranteed, and visitors are given a one-of-a-kind spatial experience.
The curving roof of the Haikou Xixiu Park Visitor Center is one of its most exceptional characteristics. This gracefully spanning four-level roof has the appearance of flowing water. Inspired by regional residential architecture, this innovative design gives the structure a sense of familiarity and cultural significance. A panoramic 360° view of the park is provided to visitors by the building's enveloping front, composed completely of very transparent ultra-white glass. Translucent glass gives the outside the captivating appearance of the hovering roof gently resting on the rainforest.
As visitors enter through the main door, the roof's lines direct the light flow, illuminating the interior area gracefully. The internal spaces are organized in layers to fit the roof pattern. A welcoming atmosphere is created for guests by the greeting area, adaptable exhibition space, and cozy café included in the first layer. As one advance on the second deck, one notices service areas like restrooms, a welcoming nursery, a medical center, and administration and surveillance facilities.
MUDA-Architects incorporated a thematic focus on connecting with natural ecosystems into their design for the Haikou Xixiu Park Visitor Center, which seamlessly blends the form of the structure with the park and its surroundings. The Haikou Xixiu Park Visitor Center is an excellent example of how architecture can respect tradition while embracing technology. It acts as a representation of the preservation of culture and environmental management and mimics conventional thatched roofs.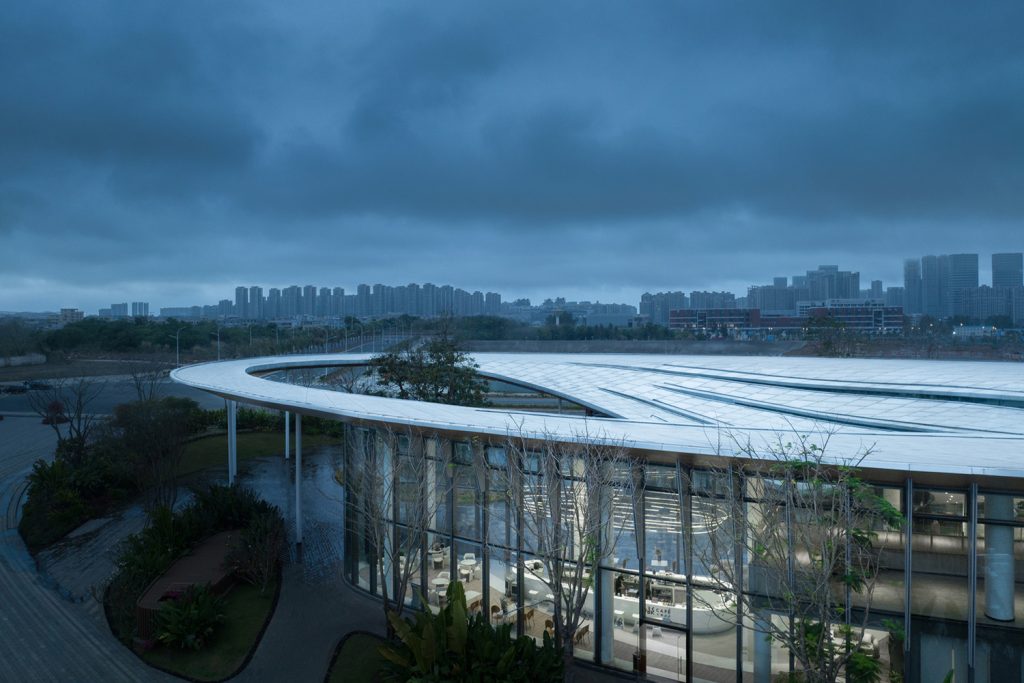 Project Info:
Architects: MUDA-Architects
Area: 1996 sqm
Year: 2023
Lead Architect: Lu Yun
Landscape Design: Lab D+H
Structural Consultant: iStructure
Design Team: Fan He, Jiandan Xu, Dian Rong, Hao Li, Chenyu Lv, Ziqi Zhan, Yixuan Mei, Shuran Jia
Overall Project Quality Control: Hainan West Horizen Investment Group Co, Ltd / HC+2 Studio
Shop Drawing Design & Epc Main Constructor: Sichuan Provincial Architectural Design And Research Institute Co., Ltd& China Huashi Enterprises Company Ltd.
Client: Haikou Urban Construction Group Co., Ltd
City: Hai Kou Shi
Country: China
Photographs: Archi-translator, Arch-Exist