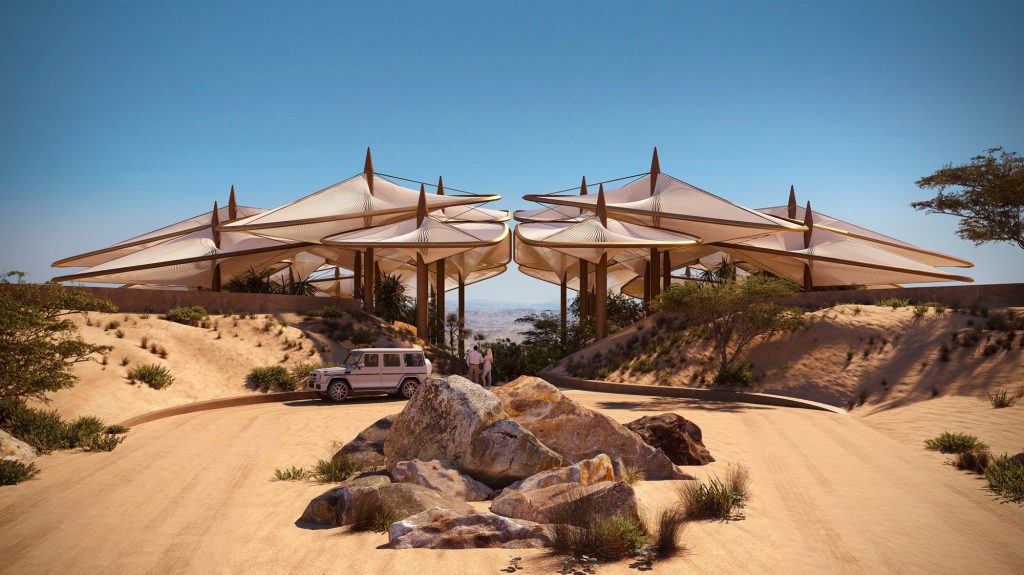 Designed by Foster + Partners, Southern Dunes is a new luxury resort project located in Saudi Arabia and as part of the Red Sea Project. The Southern Dunes Hotel will contain 40 mountain villas and a 36-key hotel complex in a remote desert landscape inspired by dunes and traditional tents.
Six Senses Southern Dunes is set to open in October 2023. "Our architectural approach pays homage to our panoramic dune surroundings and Nabataean heritage, and it's our job to bring it to life with innovation and memorable guest journeys from arrival to departure and beyond," says Sammar Hattab, Director of Marketing & Communications of Six Senses Southern Dunes, The Red Sea.
The resort is one of two inland resorts in the Red Sea Project Tourism development phase. The resort features exclusive amenities such as a spa, pool area, and specialty restaurants, all supported by a dedication to promoting local crafts, cuisines, and traditions.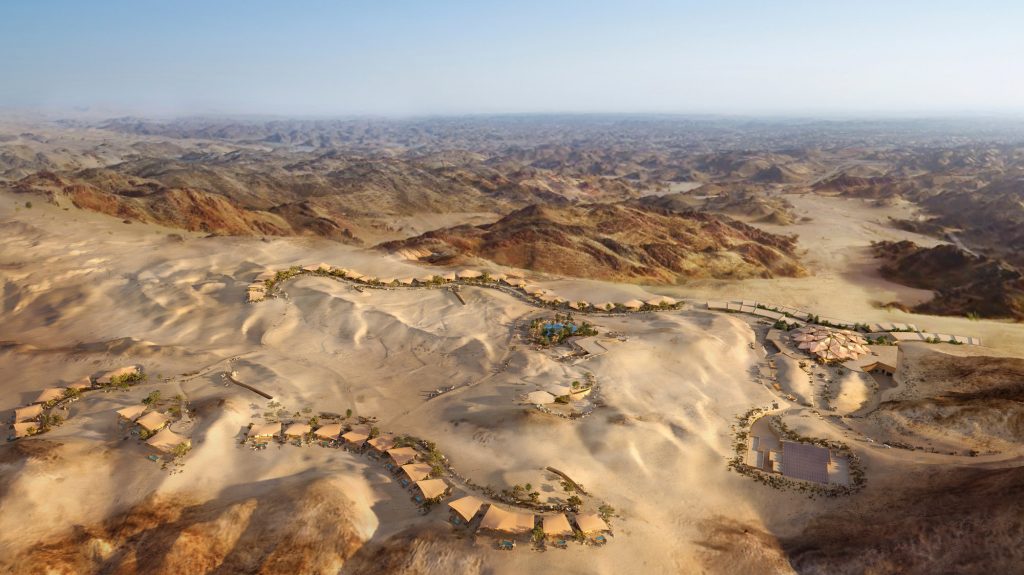 The villas are strategically placed in two rows to make the most of the nearby sand dunes. The design pays tribute to the Nabataean heritage of the stunning desert environment near the Red Sea coastline. The central point of the resort is the Oasis, modeled after a desert flower. The canopy is a self-shading structure that provides a place for lively activities and events under one roof.
"From our work previously in the desert, one of the most important things is to avoid using what we call high thermal mass materials," said Gerard Evenden, head of the studio at Foster + Partners, and added, "If you use stone or concrete in the desert, the problem is that over time it heats up and it becomes a thermal mass," he said.
According to Read Sea Global, Foster + Partners opted for materials suited for the desert environment and aimed to minimize their reliance on artificial cooling. To achieve this, they avoided materials with high thermal mass, such as concrete or stone, which tend to absorb and retain heat. Instead, they utilized lighter materials that were more straightforward.