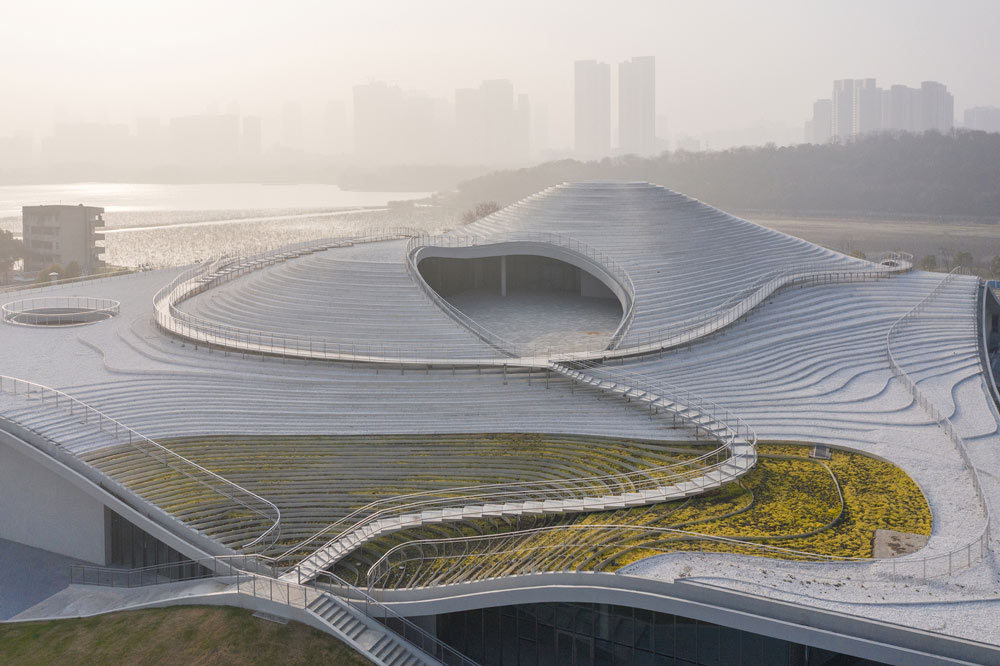 Designed by Atelier Deshaus, Qintai Art Museum is located at Moon Lake in the Hanyang District of Wuhan City, China. The 43.080 sqm art museum's curved roof follows the topography and defines a square that will interact with the Wuhan Library and Drama Center.
The ramps connect the square to the cafe; the roof terrace work even after the museum is closed, strengthening the building's relationship with the city. The museum entrance and cultural venues are positioned on the square side of the inwardly curved façade.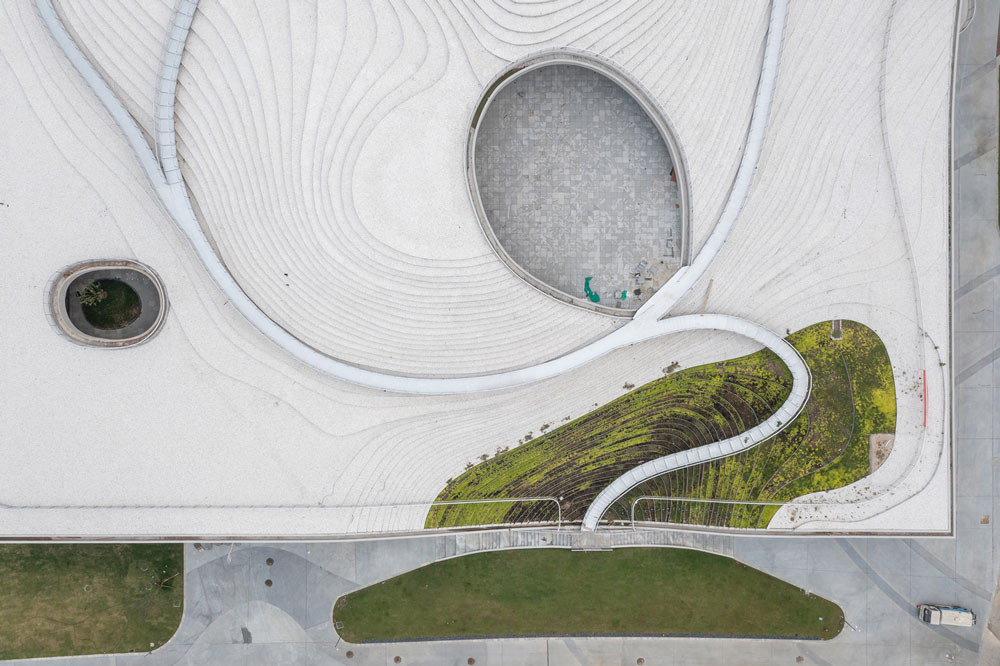 Some of the exhibition areas are underground to reduce the weight of the mass in contact with the lake's surface. The roof surfaces, which curve in the direction of the lake, rise on the side that turns to the city and adapt to the organic texture of the city.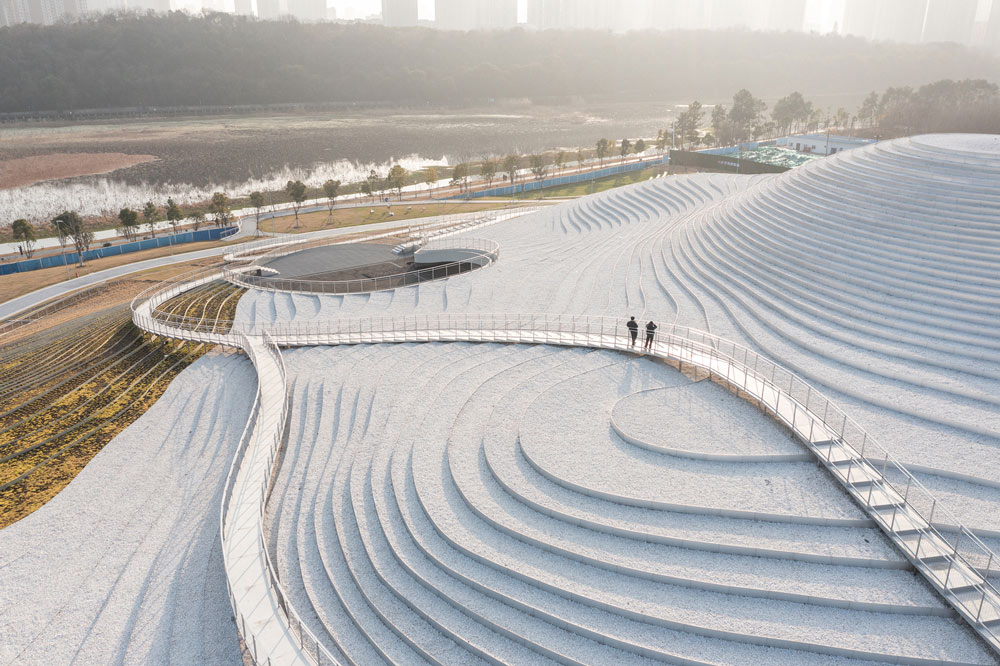 The curved roof follows the topography and forms the steps of the terrace. The piers of the steps are clad in silver-gray metal surfaces, and the prints are covered with a wooden deck detailed with white stone and vegetation. The public roof connects to Moon Lake, the exits of the museum exhibit areas, the public education area, the art store, the cafe, and other venues. Thanks to these areas of the museum, which are independent of the exhibition spaces, the users' activities become a part of the roof's curved surface.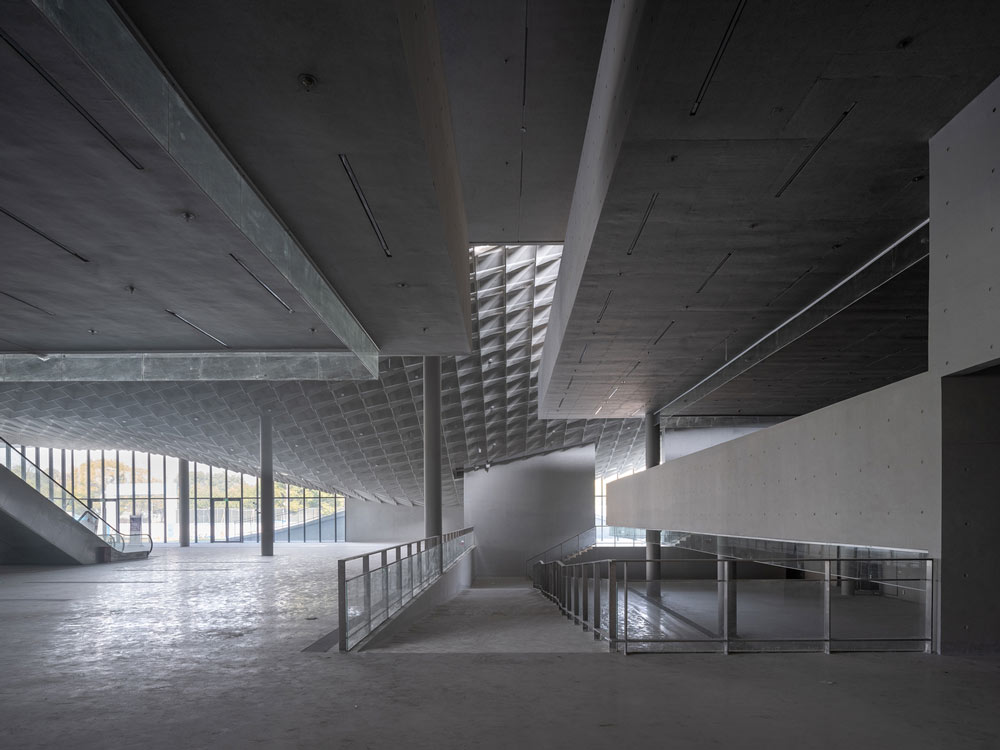 The main exhibition hall, with its rooftop view, hosts contemporary, modern, and classical art exhibitions and works by independent artists. While the exhibition walls suitable for flexible use in the exhibition area offer replaceable surfaces, the circulation of the visitors is also freed. The walls become carriers of the curved roof, making the exhibition spaces independently accessible or interconnected.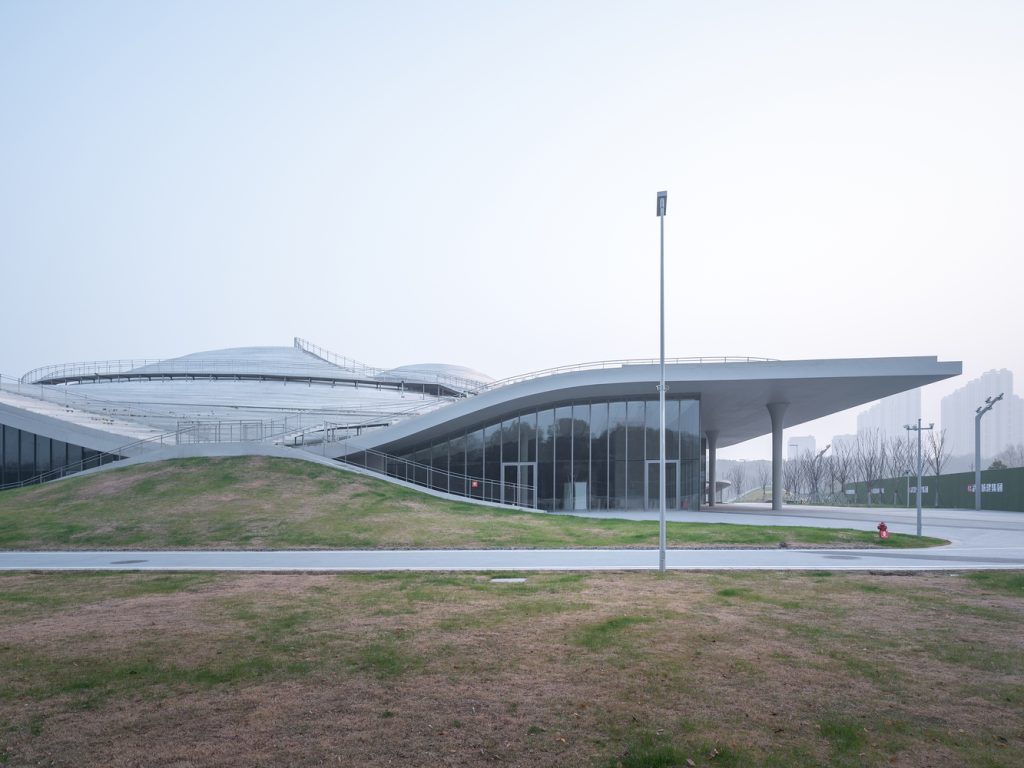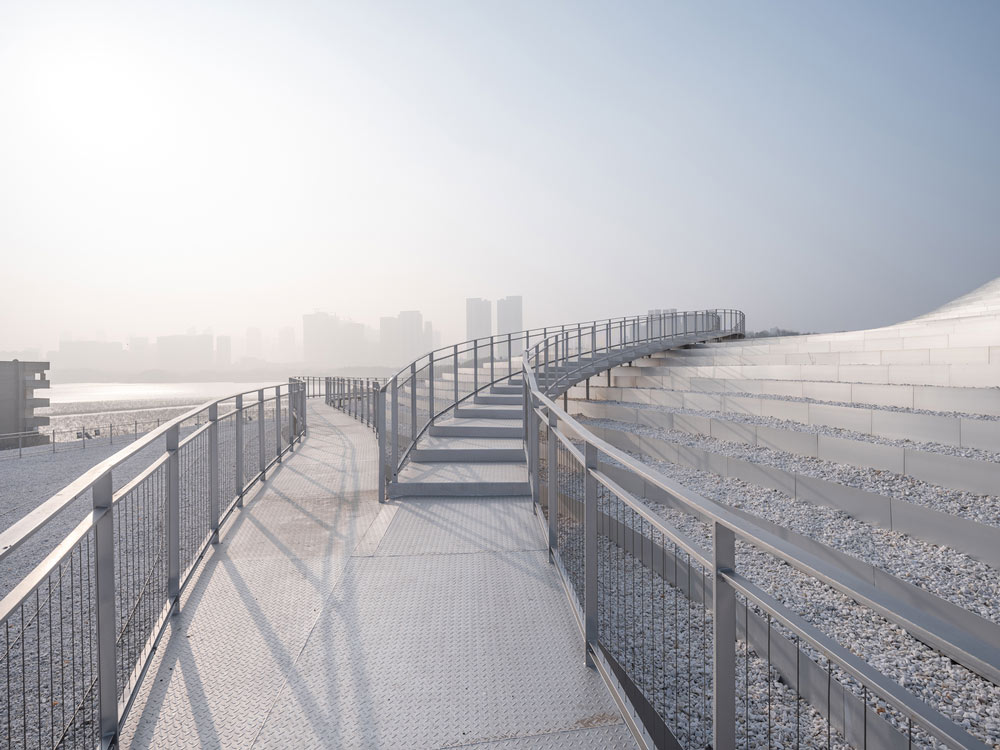 Project Info
Architects: Atelier Deshaus
Area: 43.080 sqm
Year: 2022
Landscape Design: Wuhan Institute of Landscape Architectural Design Co. Ltd
Structural Consultant: AND Office
Floodlighting Design: Huajian new era Wuhan Engineering Design Co. Ltd
Interior Contractor: Shenzhenwenye Decoration&Design Engineering Co.Ltd
Lighting Design: Shanghai Zen Lighting Co., Ltd.
Design Team: Yichun Liu, Yu Chen, Longhai Wang, Chenchen Hu, Hao Chen, Wen Shen, Chihhan Chen, Yun Tang, Xiaoqi Zhang, Wenchao Wu, Rui Deng, Xin Liu, Zirui Pang, Jiawen Wang, Ye Cao
Client: Wuhan Real Estate Construction & Investment (Group) Co., Ltd
Collaboration: CITIC General Institute of Architectural Design and Research Co. Ltd
Facade Design: Shanghai CIMA Engineering Consulting Co. Ltd.
Signage Design: Nanjing Hanqingtang Design Co. Ltd
General Contractor: China Construction Third Engineering Bureau Group Co.Ltd
Photographs: Fangfang Tian, Shengliang Su