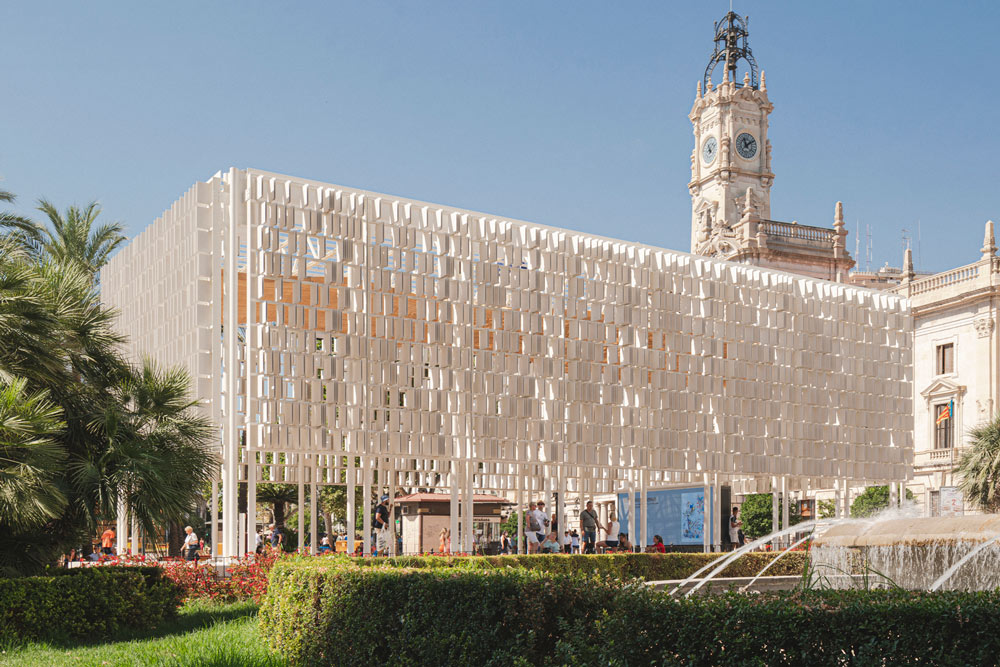 Spain-based architectural design studio Arqueha and Architect Miguel Arraiz designed the Agora Valencia Pavilion using the region's local materials and craftsmanship traditions.
Valencia was chosen as the "World Design Capital 2022" by World Design Organization. The pavilion was designed with the contributions of the Valencia City Council.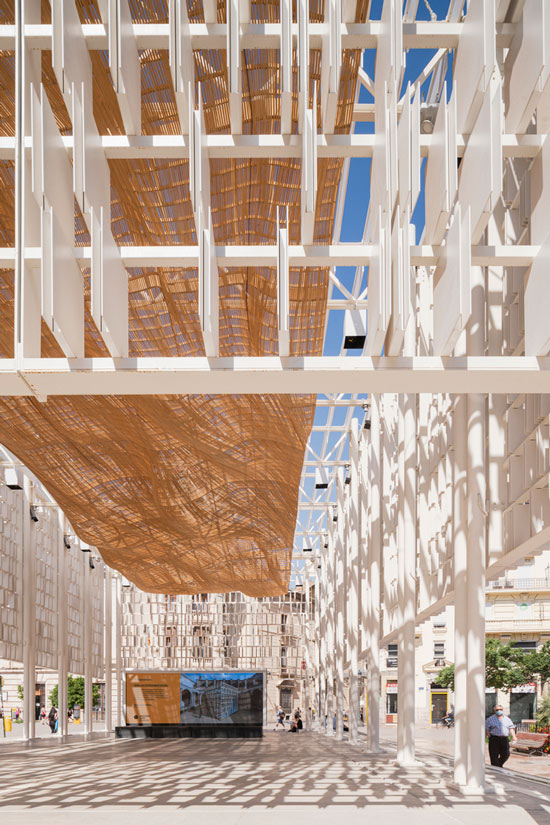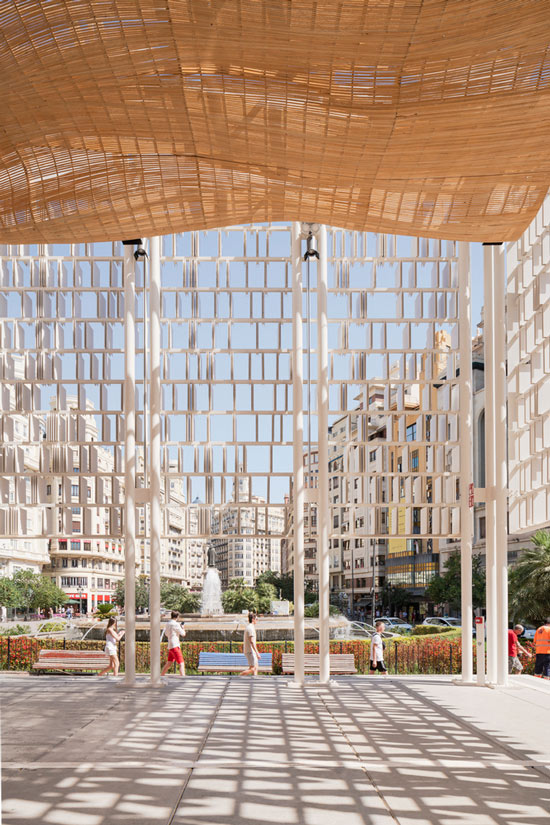 The building is located in a strategic position for the city. It hosted more than 100 events and still hosting events under the World Design Capital Valencia Agenda. The programs hosted children on weekends and brought together experts, businesses, institutions, and citizens for discussions about creativity and more.
Meetings are held to reflect the unifying of design in various fields such as architecture, urban planning, ecology, sustainable growth, and the future of Valencia.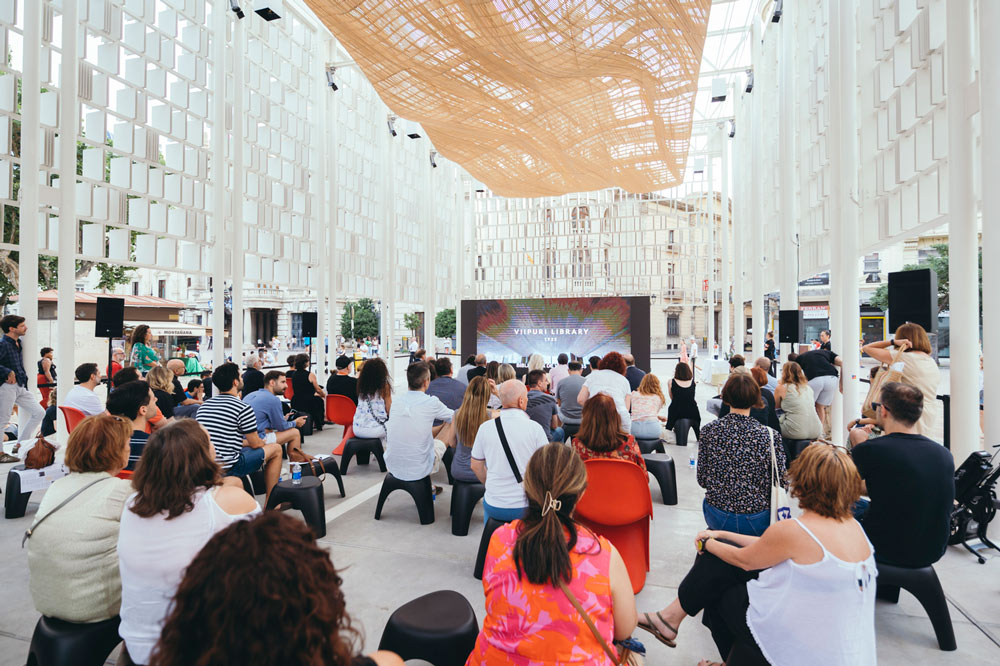 The main idea of the design was to create a space by bringing together handicrafts and industry using wooden sticks and ceramics. The building explores the region's local materials and craftsmanship traditions, such as the wood "vareta" by the artist Manolo García. The materials and production methods used in the design make the structure modular and disassembled, thus making it more durable.
Xavi Calvo, Director of World Design Capital Valencia 2022, said, "In Agora Valencia, we bring together the Valencian society, tourism, people… to encourage everyone to participate and to know what we are from our own venue. A place from which to become aware of the presence of design in our daily lives, its role in the city model we want, and its importance in the projection of our industry and economy into the future."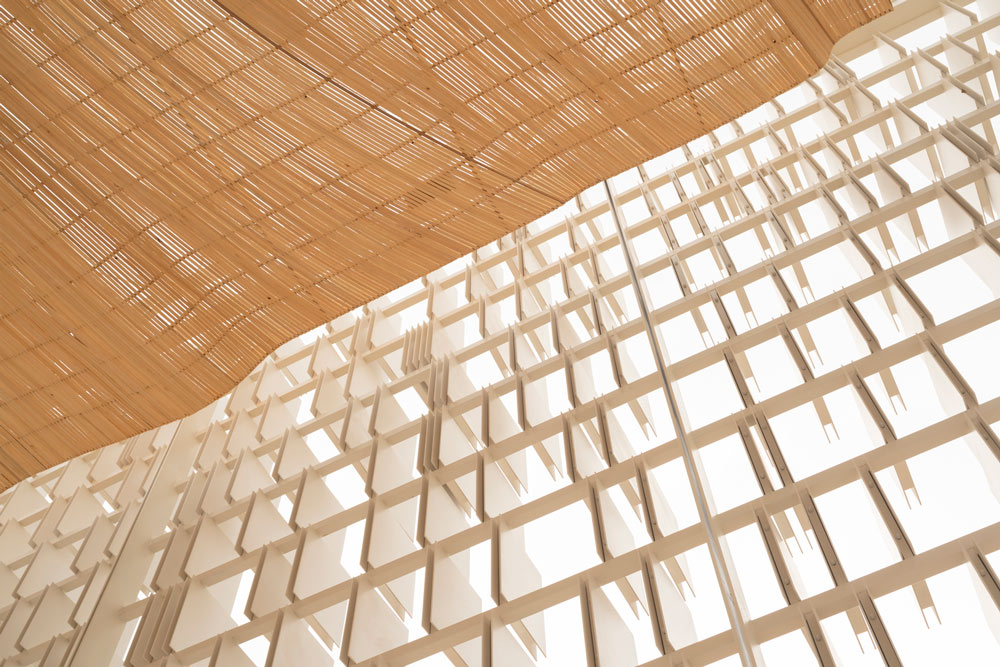 The roof of the building simulates the waves of the Mediterranean Sea to express Valencia's history and multi-culture.
The dimensions in a plan of 24 by 10 meters and a 9 meters-height. The 350 sqm structure consists of MDI pieces that filter light. 50% of MDI is recyclable; it provides a light and simple appearance and is sustainable. Agora Valencia is a space that has been conceived following thermal comfort strategies. In addition, computational design methods are used to make a design suitable for the climate.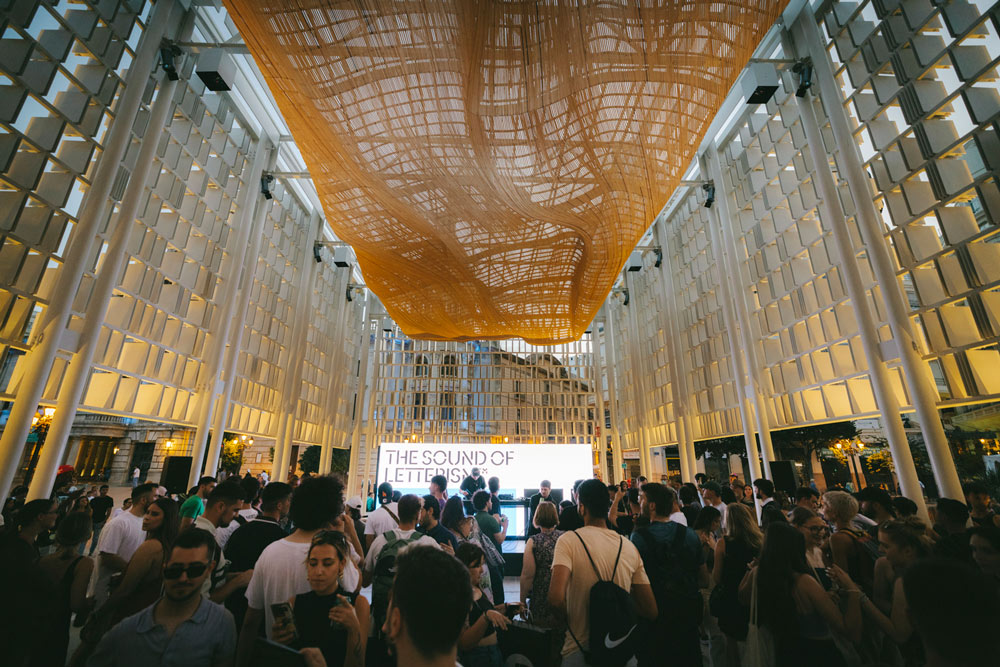 Project Info
Architectural Design: Arqueha, Miguel Arraiz
Project Location: Valencia, Spain
Completion Date: 2022
Total Construction Area: 350 sqm
Manufacturers: Inalco, Iguzzinni, Wandegar
Advisors: Cosín Estudio
Structure: Josep Martí
Construcción : ATG Desarrollos
Roofing: Manolo García Carpintería Artística
Lighting Designers: Radiante Creative Studio
Photography: David Zarzoso