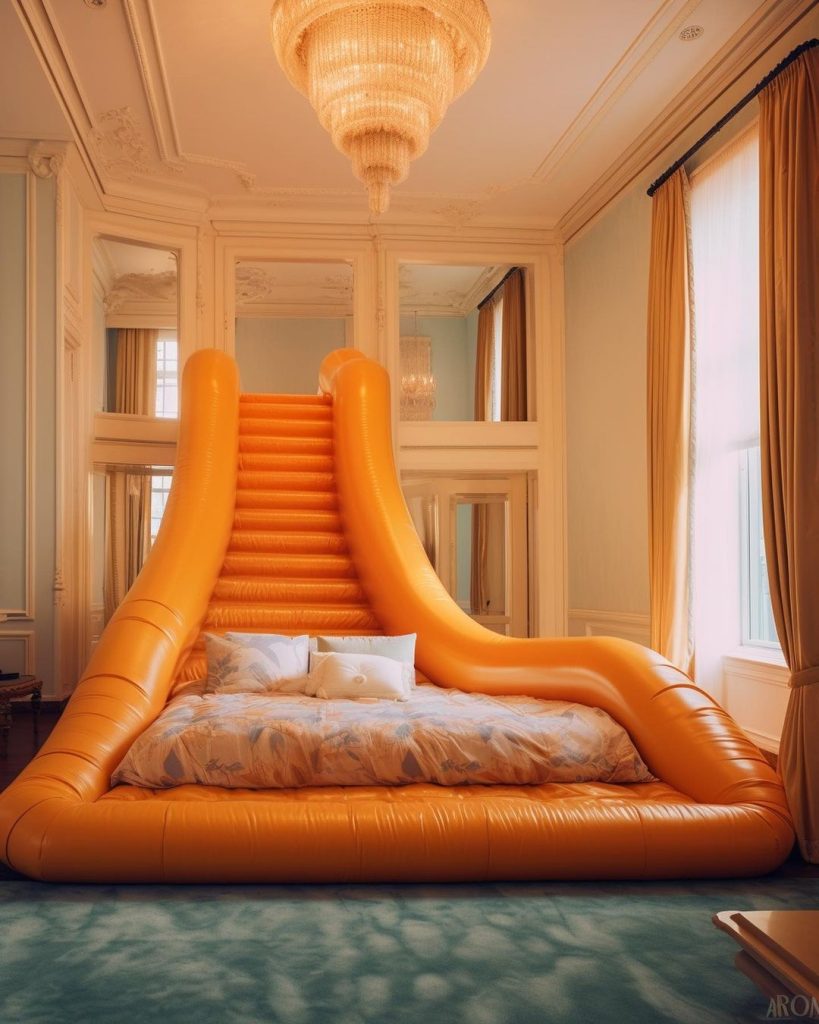 Artificial Intelligence has been transforming various sectors of our society. The future seems more modern and evolved with the introduction of artificial intelligence. Some applications of AI are in voice recognition, education, automobiles, robotics, navigation, healthcare, E-commerce, and application in several other sectors.AI application is utilized extensively in assisting design sectors. Listed below are 12 AI designers you should follow on Instagram!
AI is considered the future of the design industry. That has numerous applications. AI is revolutionizing the conceptualization process with its efficiency and user-friendly approach. Designing is a tedious process that requires time and human resources, though the AI process of designing is easier and assists designs in generating at our convenience.
1. Hassan Ragab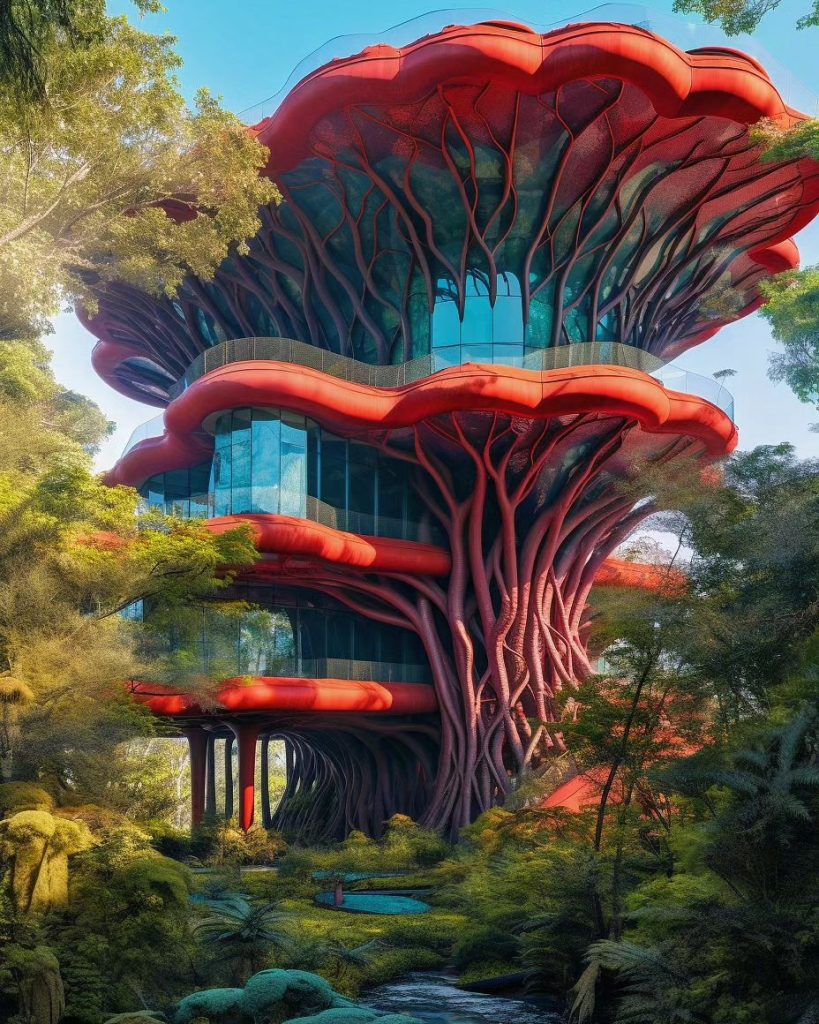 Hassan Ragab is an Egyptian artist and computational designer who explores the text-to-image artificial intelligence tool Midjourney, through which he explores design and architecture. Hassan has been exploring various AI design outputs with the integration of biomimicry. He utilizes biomimicry elements such as feathers and plant forms with architectural design styles. The artist utilizes simple architectural forms to create complex and dynamic parametric forms.
Join PAACADEMY's AI Conceptual Architecture 3.0 – Studio Hassan Ragab!
2. Tim Fu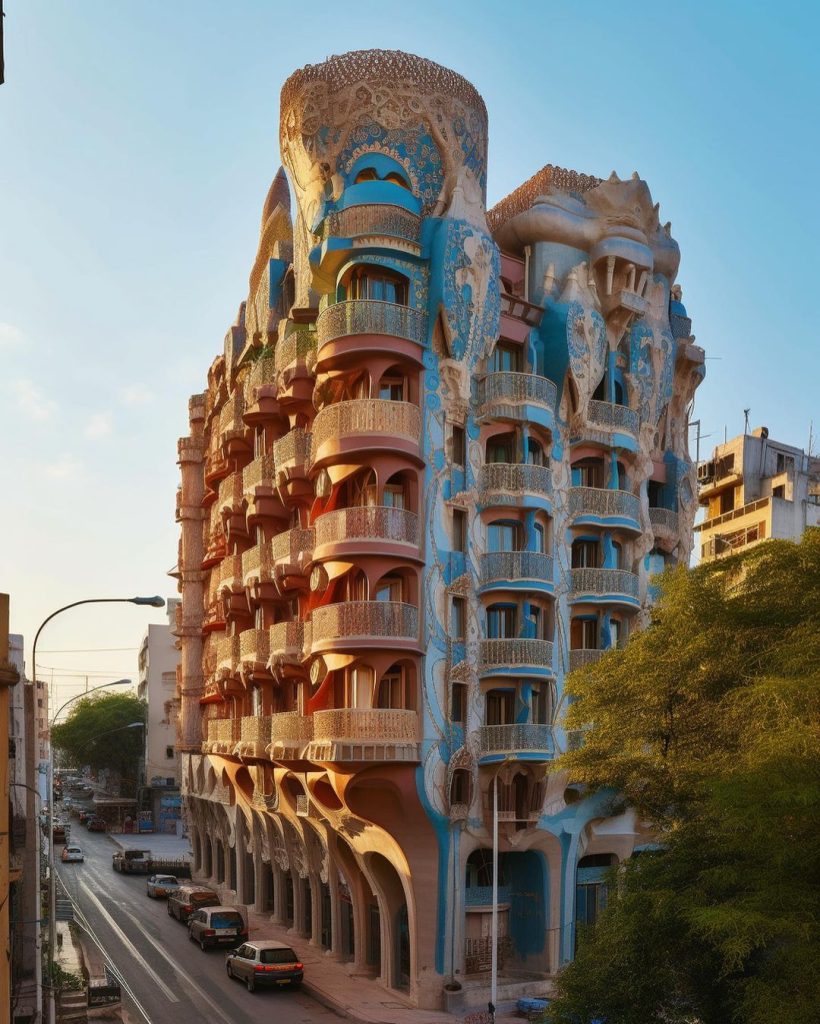 Tim Fu is a Canadian architectural designer specializing in algorithmic design and computational research and is also a part of Zaha Hadid Architects. The designer has recently been exploring architecture design through Artificial intelligence. The designer utilized Midjourney to reimage and redefine Renaissance architecture styles through designs. He mentioned that AI-assisted design is the future for architects and interior designers. The unique AI-generated designs by the architect have led him to collaborate with a clothing fashion house Sprayground.
3. Ida Rasouli Saani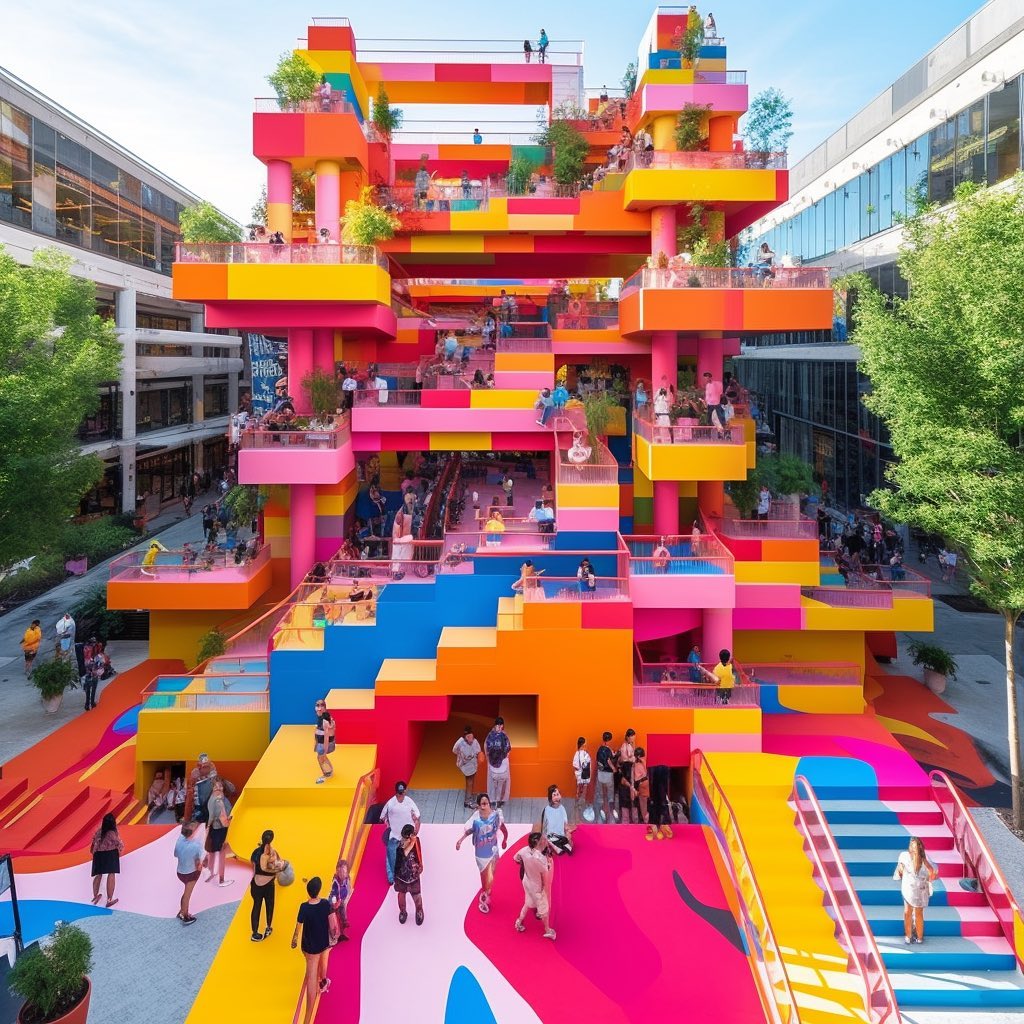 Ida Rasouli Saani is a well-renowned Iranian architect and one of the most popular AI designers. She is the founder of Celeste Design Studio which focuses on residential projects. She utilizes AI for architecture visualization through her interest in Persian architecture. The designer explores the ideation and conceptualization process of architecture through artificial intelligence. She has been experimenting and developing innovative AI-generated architecture. Envision and elevate spaces through concept development utilizing AI.
4. Joshua Vermillion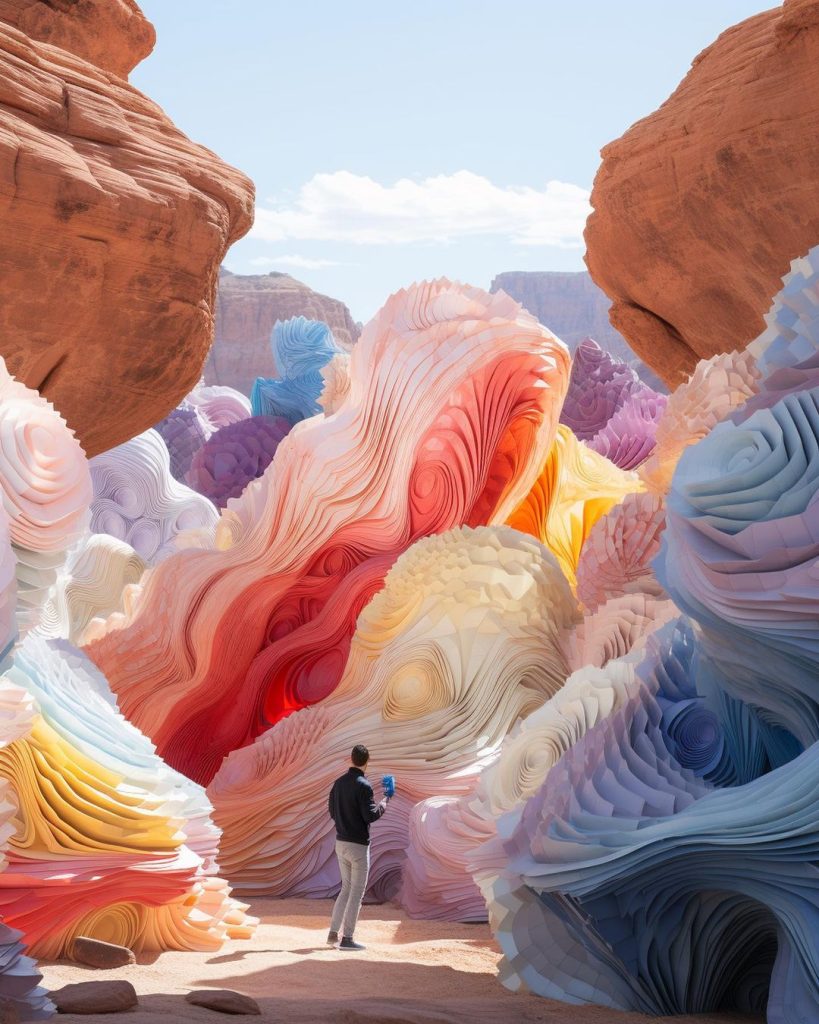 Joshua Vermillion is an enthusiastic designer and an associate professor at the University of Nevada. The designer focuses on creating a connection between architecture and AI art. His architectural knowledge is showcased through the innovative digital art created by him. The AI-generated art developed by Josh is the exploration of parametric and generative architecture designs. The innovative designs showcase his designs and experimentation skill integrated with AI software in the design process. AI-inspired art represents innovation and pushing boundaries designs.
5. Arturo Tedeschi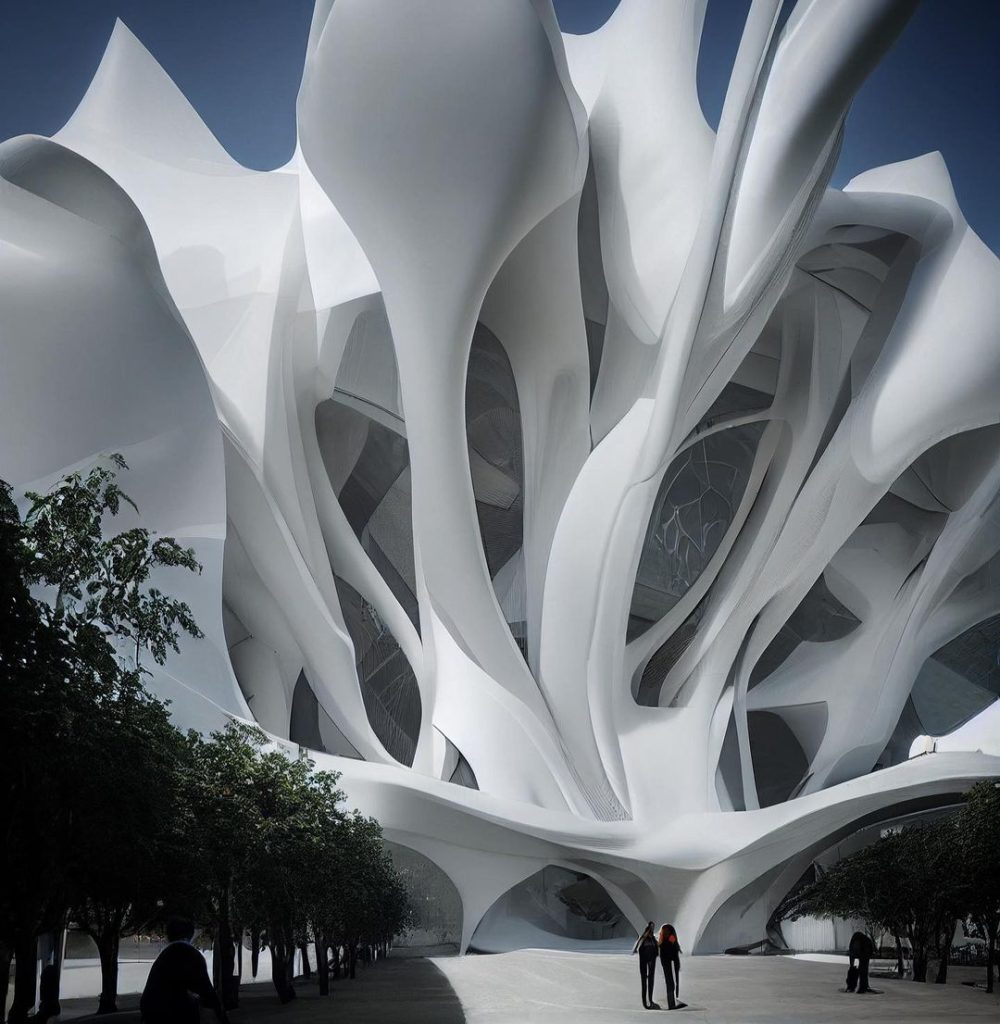 Arturo Tedeschi is an Italian architect and computational designer who is recognized worldwide for his innovative and artistic design approach, which incorporates advanced design techniques, materials, and manufacturing technologies. His digital design expertise blurs the boundaries between various disciplines, emphasizing objects' emotional and semantic significance. He has worked as a consultant for some of the world's most influential brands in fashion design, sportswear, automotive, and architecture, offering services that include algorithmic modeling, complex geometry, digital fabrication, artificial intelligence, virtual reality, and data-driven design. He is the author of two books, Parametric Architecture with Grasshopper and AAD Algorithms-Aided Design, which are widely recognized as global references on the subject.
6. Ulises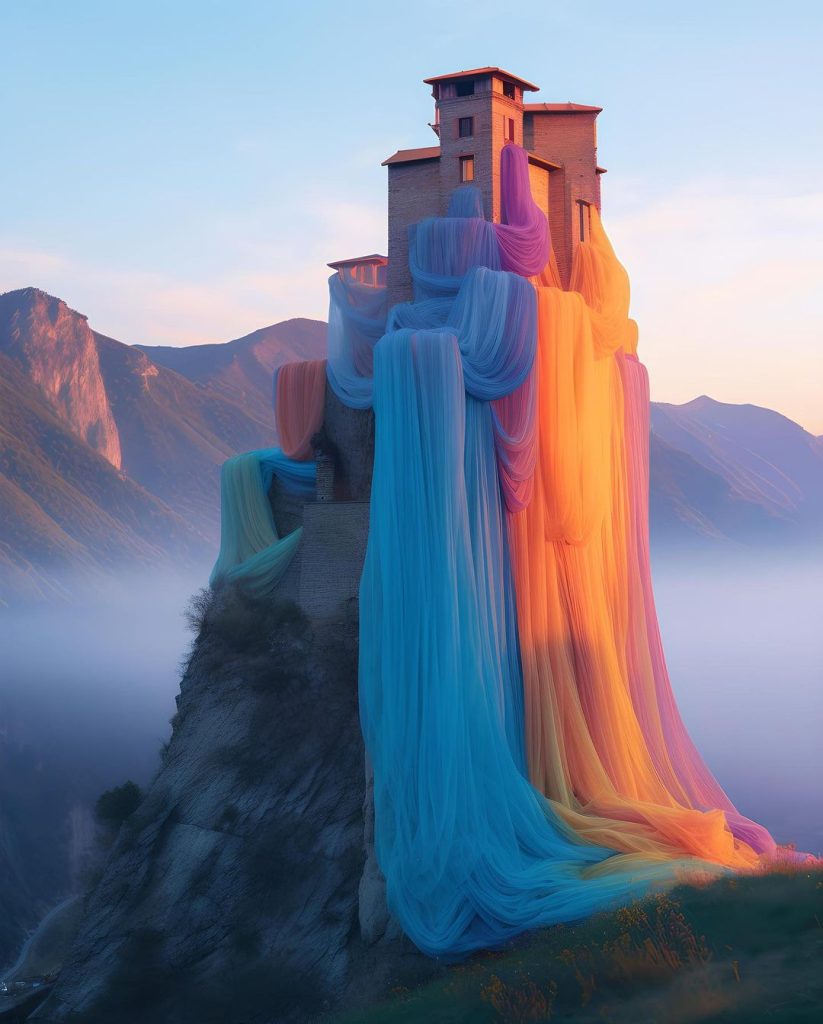 Ulises is an innovative AI artist who has redefined imagining and integration of household elements in visualizing architecture. The characteristic digital designs of the designer revolve around integrating household elements with ancient structures. The designer utilizes Midjourney to visualize and conceptualize architecture and designs. He has conceptualized and visualized innovative AI designs for futuristic mobile workstations. One of the innovative AI designs created by the designer utilizes plush pillows to explore historical construction.
7. Carlos Banon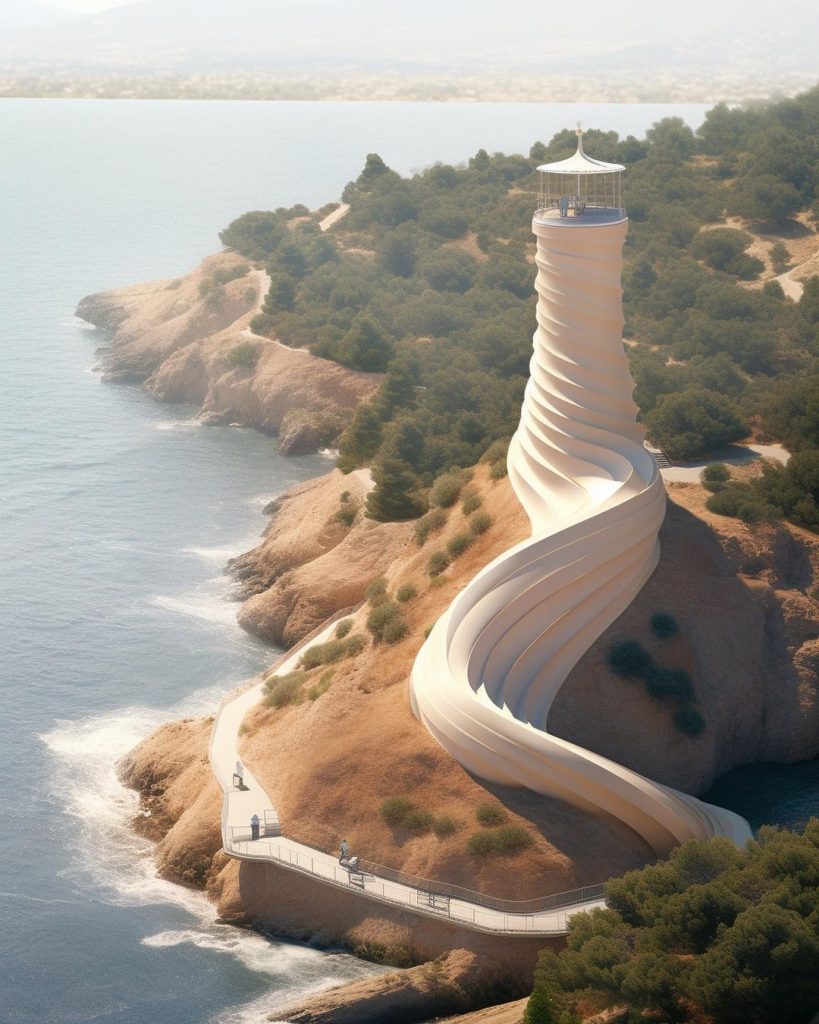 Carlos Banon is a well-renowned AI artist and architect who explore digital design through the Mid Journey AI tool. He is an American architect who works as an associate professor at STUD Singapore, director of AIRLAB Singapore, etc. He is an award-winning architect who specializes in advanced Manufacturing and Digital processes. The architect believes that design concepts through Midjourney have redefined the future of architecture and design visualization.
8. Chantale Matar
Chantale Matar is an architect and founder of Studio Chantal Matar Ltd which focuses on architecture and mixed media. The architect upon graduation has worked for several multidisciplinary firms such as Zaha Hadid Architects, etc. The architect through Midjourney creates a digital design that integrates artificial intelligence and virtual reality. She wants to showcase and explore spatial architecture and futuristic designs through Artificial intelligence. According to the architect AI technology would create a noteworthy impact on the future of architecture that would enhance the design process.
9. Harshdeep Arora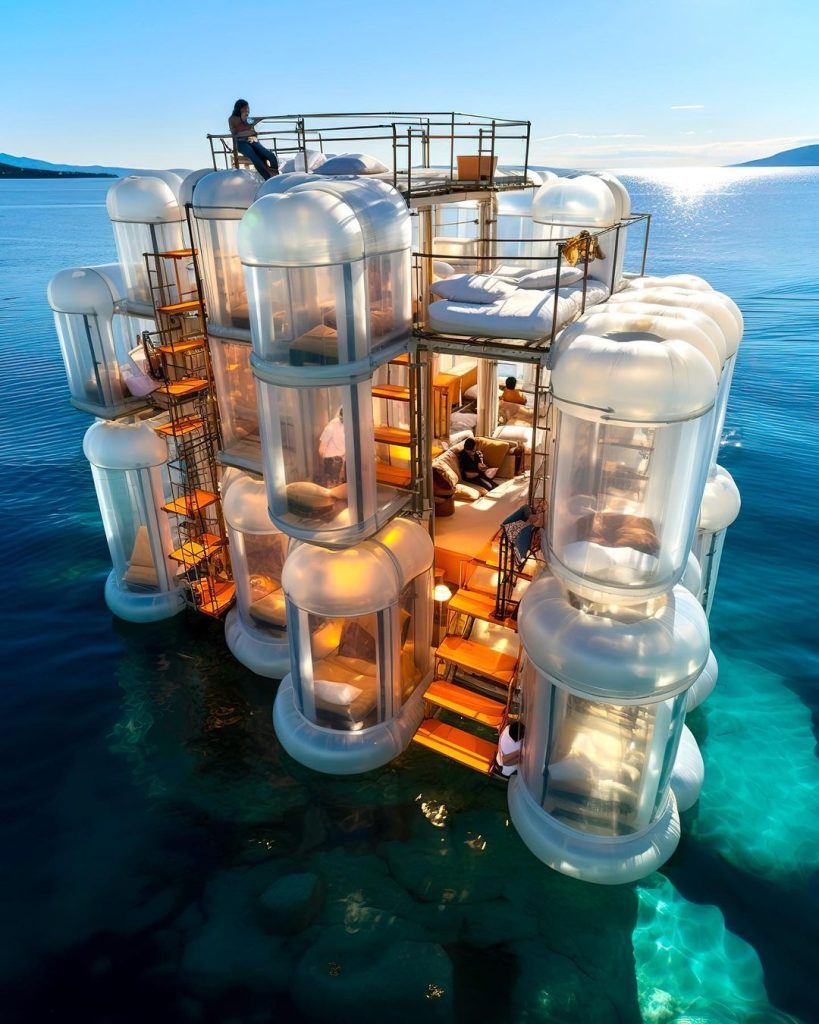 Harshdeep Arora is an Indian architect and artist known for developing unique designs through artificial intelligence. The architect has worked under several reputed companies such as DADA Partners, UN Studio, etc. He explores unique and innovative architecture visualization utilizing the AI tool Midjourney. Design exploring and exploration of the architect revolves around experimenting with AI contemporary architectural designs. One of the popular AI-generated designs of the architect is Imagicasa, Swiss Alps hotel visualizations.
10. Shail Patel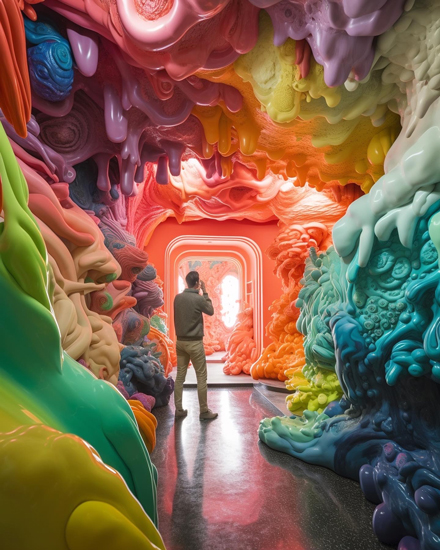 Shail Patel is an architect with over eight years of professional experience. Having worked in India and China, and now based in the USA, Shail has gained diverse cultural and architectural experiences. He has contributed to designing large-scale commercial, public buildings, institutional, retail, and urban design projects and participated in international competitions while working for FLXBL Design (India), Plasma Studio, Spectrum (Beijing), and UN Studio (Shanghai). Currently, Shail is a Project Architect and Designer at UACDC, an outreach center of the Fay Jones School of Architecture at the University of Arkansas. Shail is known for constantly pushing the boundaries of what's possible in the field of architecture and is an early adopter of AI. He has been exploring cutting-edge applications of Artificial Intelligence (AI) in various fields, including art, fashion, architecture, automobiles, and retail.
Join PAACADEMY's Prompt Intelligence – Studio Shail Patel!
11. Joann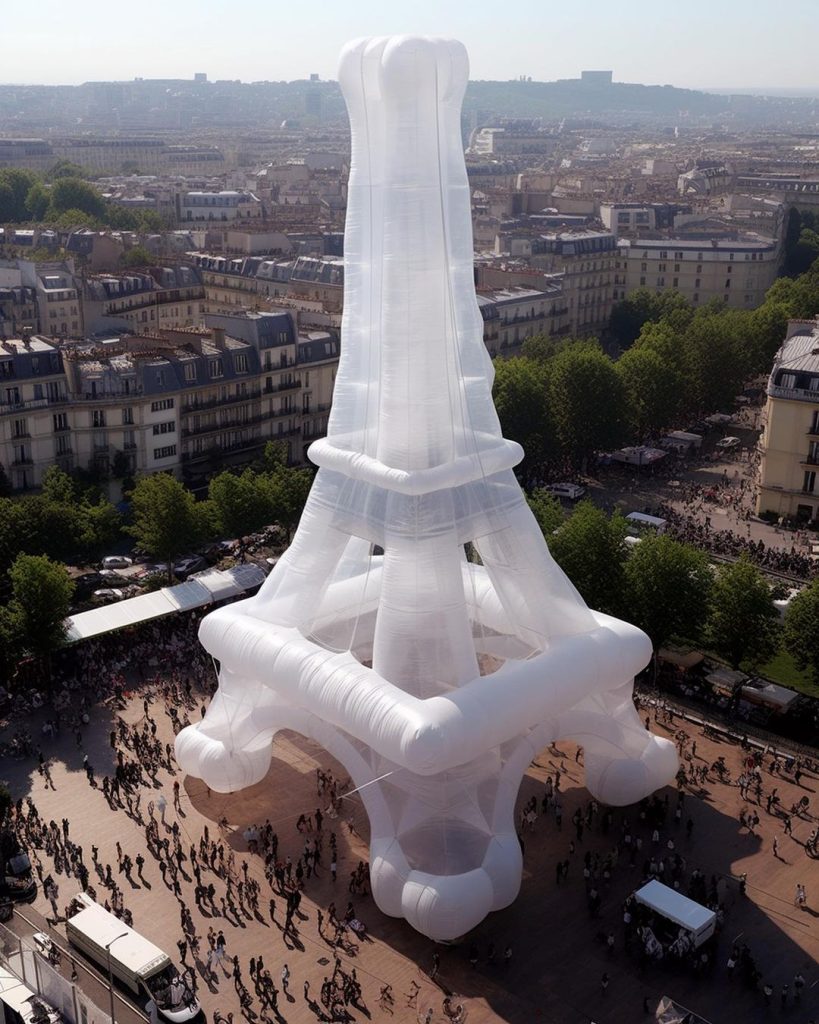 Joann Ann is an emerging AI artist popularly known for her innovative visualization of architecture, products, etc. Some unique AI visualizations created by Joann are Inflatable monuments, dream-like designs, portraits, etc. The Inflatable Wonders, an AI series by the artist is one of the popular AI designs created by her. Her Instagram feeds showcasing her innovative and magical visualizations have gained popularity. The artist also collaborated with brands like GDS, Nike, and Adidas that showcase her intricate visualization skills.
12. Anna Cwik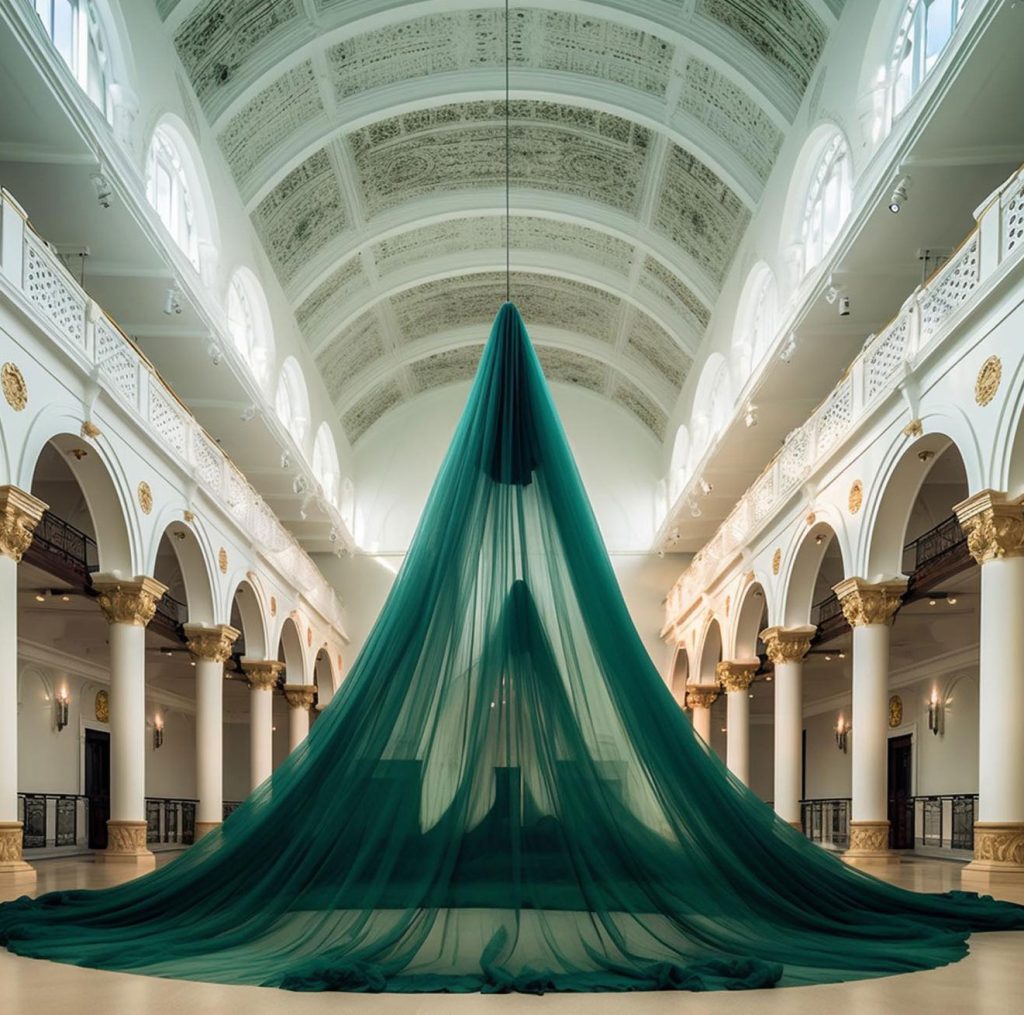 Anna Cwik is an interior designer based in Berlin who utilizes Midjourney to explore various design sectors from architecture, and furniture, to fashion. She believes every space is a stage which is showcased through her innovative digital designs. She explores spaces and anthropomorphism through hybrid design with human and non-human elements. The innovative AI installation designs generated by her showcase the impact of utilizing AI tools like Mid Journey.
In a world where artificial intelligence is revolutionizing the design industry, following the work of talented AI designers can provide a glimpse into the future of creative innovation. These 12 AI designers on Instagram showcase the incredible potential of AI-assisted design. By following these visionary AI designers on Instagram, you can stay inspired and witness the exciting future of design unfold before your eyes.