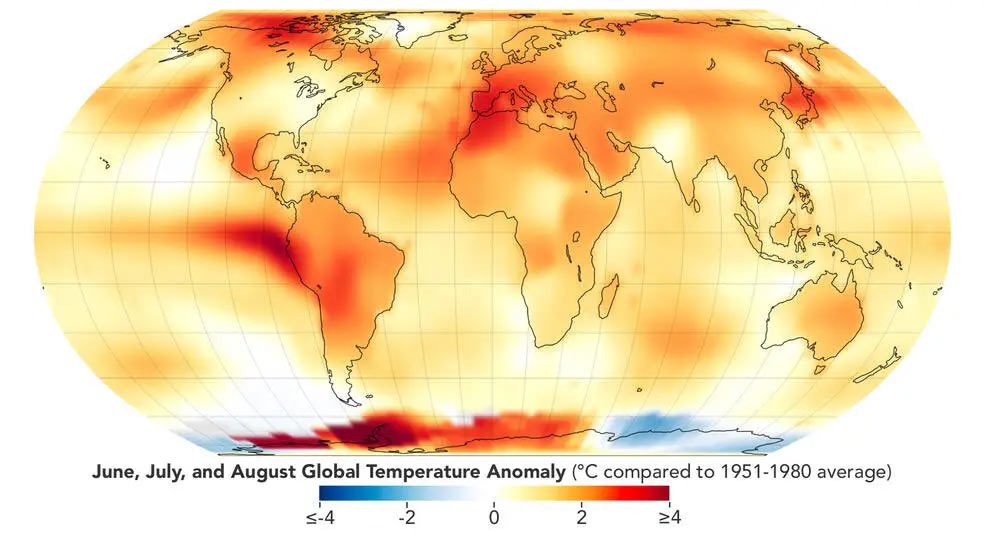 The impact of heat is felt by everyone, but it affects people living in cities more than those in suburban or rural areas. The urban heat island effect is responsible for the higher temperatures experienced in many cities worldwide. This increase in temperature is mainly due to climate change and the growing number of heat islands in urban areas. So, with the increasing temperature of the Earth, can we find ways to cool down our cities?
NASA reports that the summer of 2023 was the hottest on record since 1880, which has a direct impact on wildlife and energy sources. NASA Administrator Bill Nelson said, "Summer 2023's record-setting temperatures aren't just a set of numbers – they result in dire real-world consequences. From sweltering temperatures in Arizona and across the country to wildfires across Canada and extreme flooding in Europe and Asia, extreme weather threatens lives and livelihoods worldwide," and added, "The impacts of climate change are a threat to our planet and future generations, threats that NASA and the Biden-Harris Administration are tackling head-on."
Human Activity, Urbanization, and Urban Heat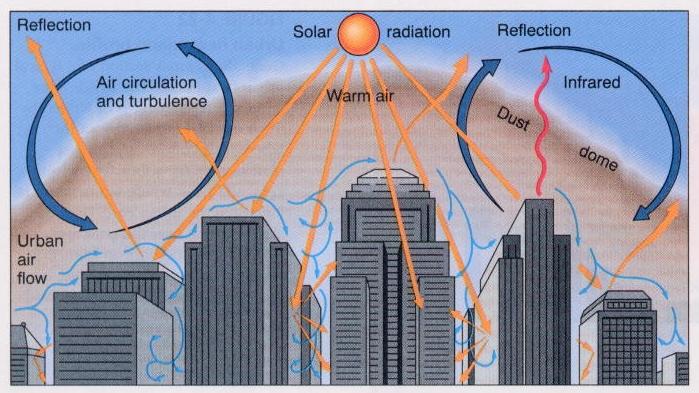 Changes created by human activity in urban areas lead to higher temperatures in city environments. There is a need for urban climatology studies to plan cities, determine the widths of streets and roads, and make building climate control more effective. Scientific observations of the urban heat island phenomenon were first recorded in 1833 by Luke Howard.
The increasing urbanization, industrialization, and consumption habits, along with environmental and atmospheric pollution, contribute to the global warming trend and result in environmental problems, disasters, and threats to life on land, water, and in the air.
The maximum intensity of the surface heat island is observed during summer days, especially in the afternoon and immediately after noon, the hottest hours of the day. Temperature differences between natural ground and asphalt surfaces can be as high as 10°C. In the United States, New York is reported to be, on average 4°C hotter than its surrounding areas during the summer season.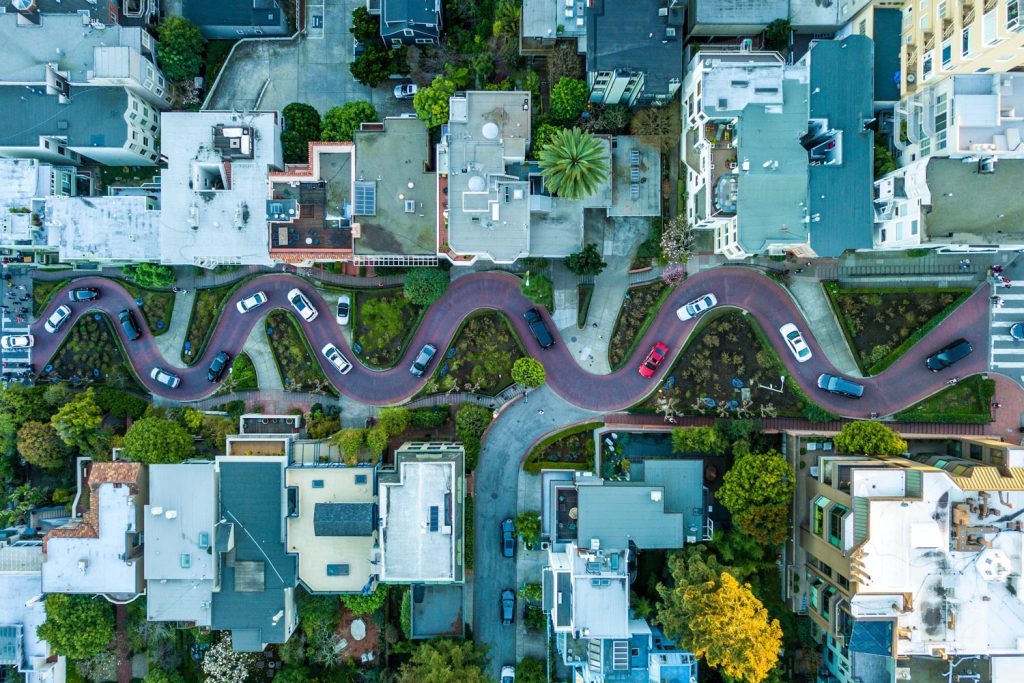 When we build and expand cities, we tend to construct buildings with dark surfaces and use asphalt pavement. These buildings and pavement absorb a significant amount of sunlight and radiation, emitting it as heat, which warms the city. This heat absorption explains why the temperature difference between cities and rural areas is most pronounced a few hours after sunset. Cities retain heat for a longer duration than rural areas.
According to Lara Williams, "Increasing tree canopy cover to 30% of the city could reduce premature summer deaths in cities by about 40%, it finds, by reducing temperatures through a combination of shading, evaporating water, and removing heat sources such as concrete and asphalt."
Reducing the adverse effects of urban heat islands in cities primarily involves ensuring air circulation and planting vegetation. Therefore, it is crucial to design open space systems in the context of climate models for cities. As the area of green spaces and tree communities expands, the impact increases. Landscaping plays a significant role in creating a comfortable urban climate and reducing microscale air temperatures around buildings. Different levels of vegetation can effectively lower air temperatures. Greening not only urban parks but also building surfaces can reduce the heat island effect throughout the city.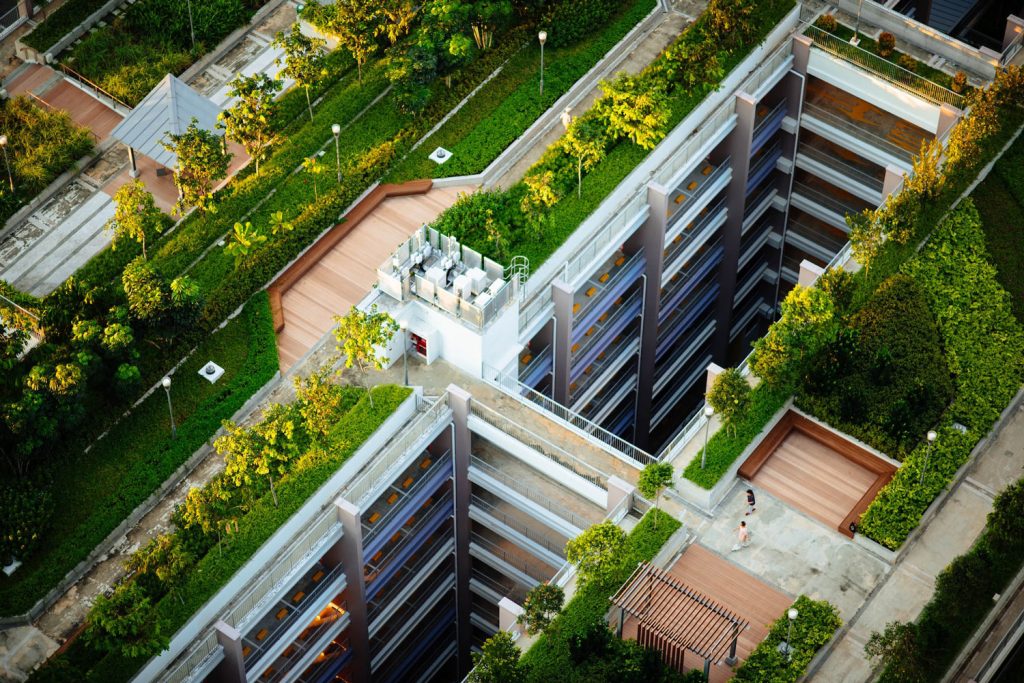 Here are a few solutions for urban heat islands:
Increasing Greenery
Cool Roofs
Green Roofs
Cool Pavements
Vegetation Around Buildings
Community Actions
Innovative Urban Design
In some cities, using light-colored roofing materials for homes is recommended to combat the urban heat island effect. Research shows that on hot sunny days, light-colored roofing material with low solar absorptance tends to stay cooler than darker materials with high solar absorptance. Some building regulations have incorporated this as an energy efficiency design parameter. Light-colored roof tiles can lower the air temperature in the roof space by up to nine degrees compared to dark tiles.
Government Initiatives and Strategies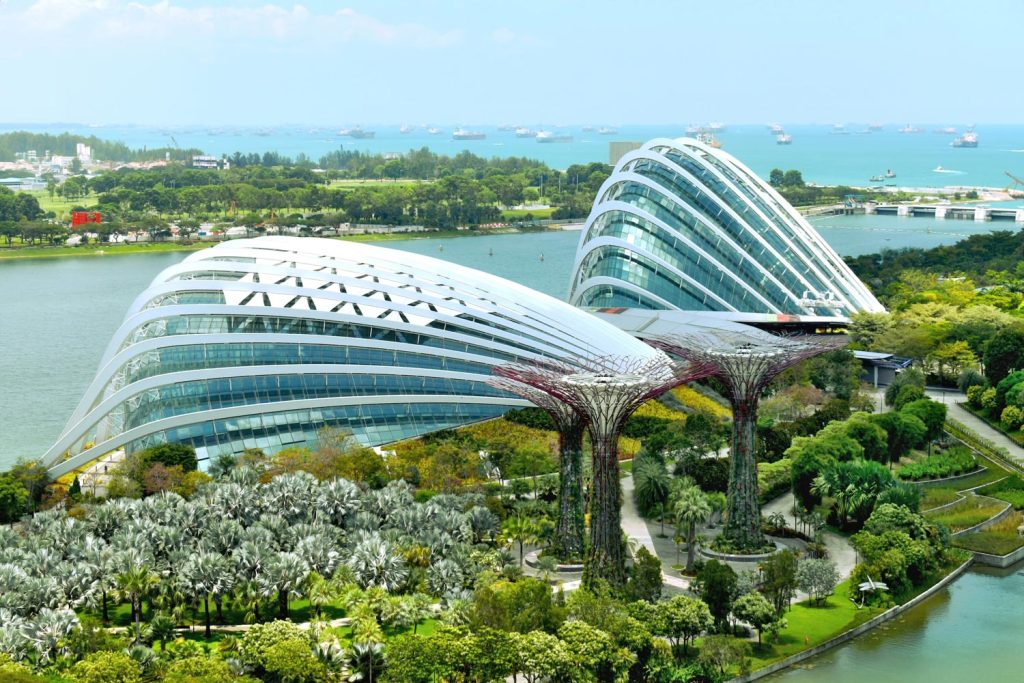 According to an article by Donna Lu of The Guardian, the New South Wales government announced its intention to ban dark roofs as part of environmental planning rules to help the state achieve net zero emissions by 2050.
The United States Environmental Protection Agency (EPA) states that many communities are taking action to reduce urban heat islands using five main strategies: increasing tree and vegetative cover, installing green roofs, installing cool—mainly reflective—roofs, using cool pavements (either reflective or permeable), and utilizing smart growth practices. The EPA maintains the Community Actions Database to help communities learn about actions they can take to reduce heat islands. For example, Arizona's Tempe Climate Action Plan for 2022 prioritizes addressing extreme heat as a climate change impact and outlines multiple strategies to reduce heat islands and increase resilience to extreme heat.
Singapore has also introduced innovative designs and policies to combat extreme heat and urban heat islands, focusing on "green" buildings and implementing the Singapore Green Plan 2030 with a scientific basis to reduce urban heat risks, as Winston Chow mentions.
In conclusion, the rising temperatures and the prevalence of urban heat islands in cities present a pressing challenge that demands immediate attention. The record-breaking heatwaves of 2023, as highlighted by NASA, underscore the gravity of the situation, affecting not only human well-being but also wildlife and energy resources. The impact of climate change and rapid urbanization exacerbates this issue, creating a need for innovative solutions to cool down our cities.