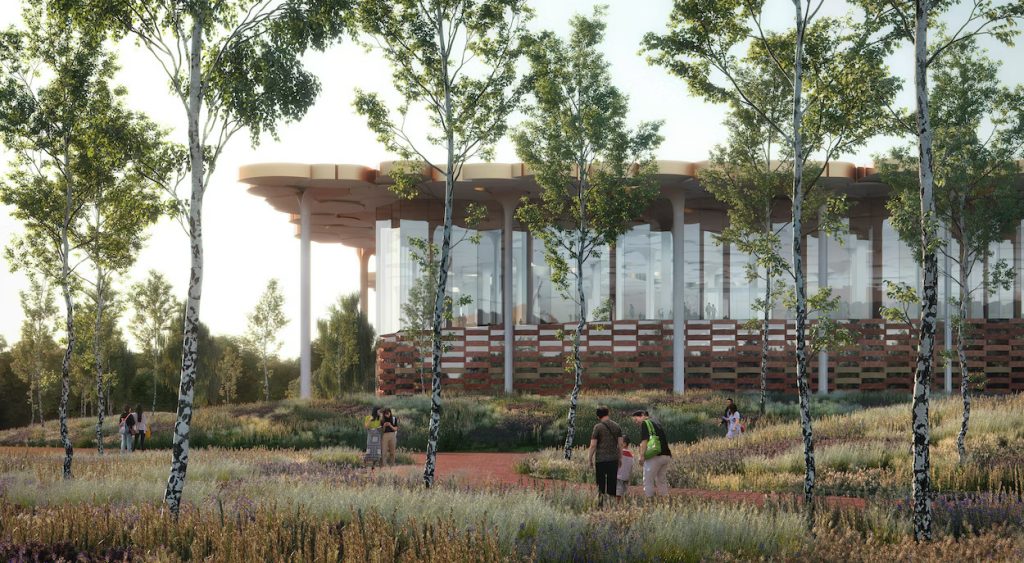 The upcoming Beijing City Library, designed by Snohetta, will open in 2024 and offer a modern environment for learning, exchanging knowledge, and engaging in open dialogue. Furthermore, it will also celebrate the cultural diversity of Beijing and China.
The library will be distinct from traditional libraries, utilizing technology, smart design, and local resources to set new standards for sustainable library design.
Snohetta was commissioned to design the new City Library in the Chinese capital after winning an international design competition in 2018 and has worked with local partner ECADI on the architectural, landscape, and interior design. The roof was installed in 2020, and the tall glass enclosure (up to 16 meters) was installed since then. In addition, when completed, this will be China's first self-supporting glass facade project.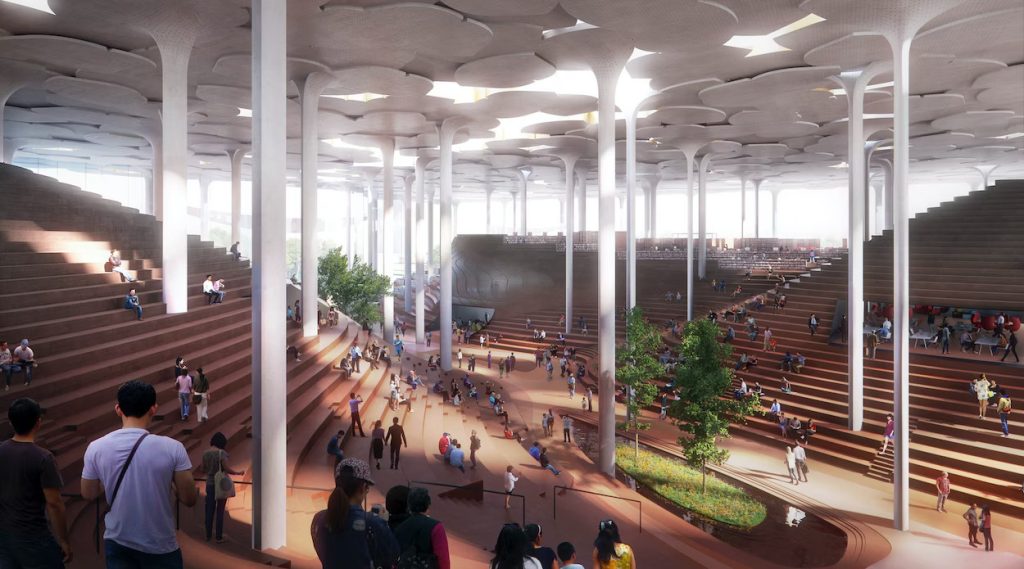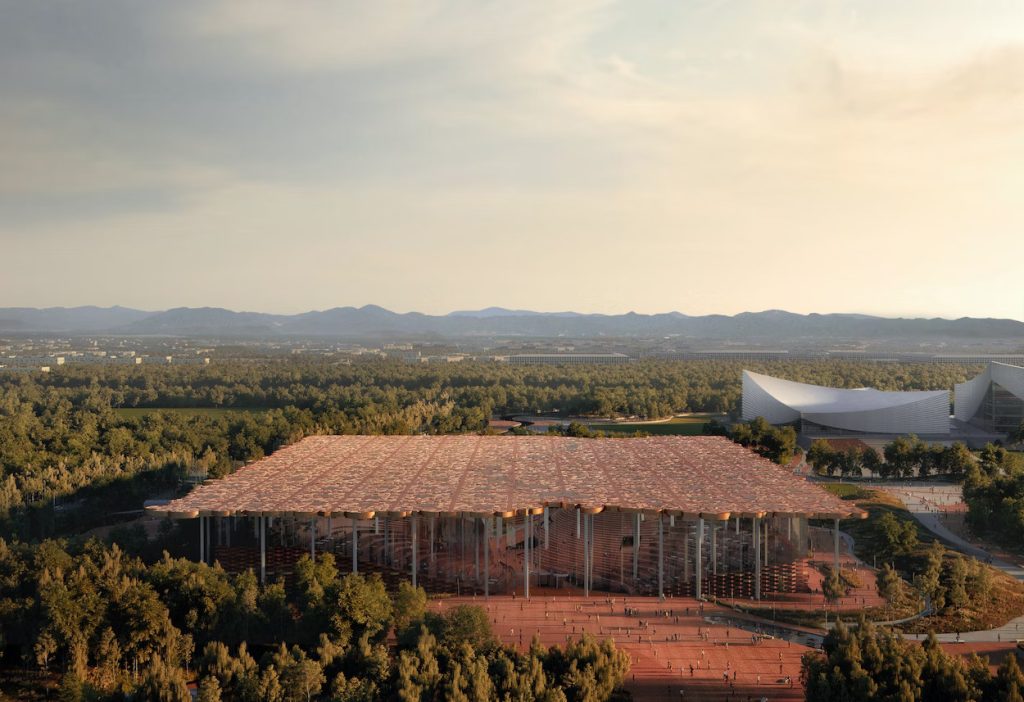 The library was created as a tribute to the importance of public spaces for learning, exchanging information, and having open discussions. It was also designed to pay tribute to Beijing's rich cultural history of science, art, and performance. According to Snohetta, to emphasize this, a central area has been established as the heart of the library, featuring a strikingly crafted landscape that extends throughout the entire space.
Beijing City Library aims to set a new standard for future library design in various areas, including building and enclosure technology, social and environmental sustainability, and public ownership in cultural spaces. Snohetta and its partners worked hard to meet the highest sustainability standards when designing the new Beijing sub-center Library.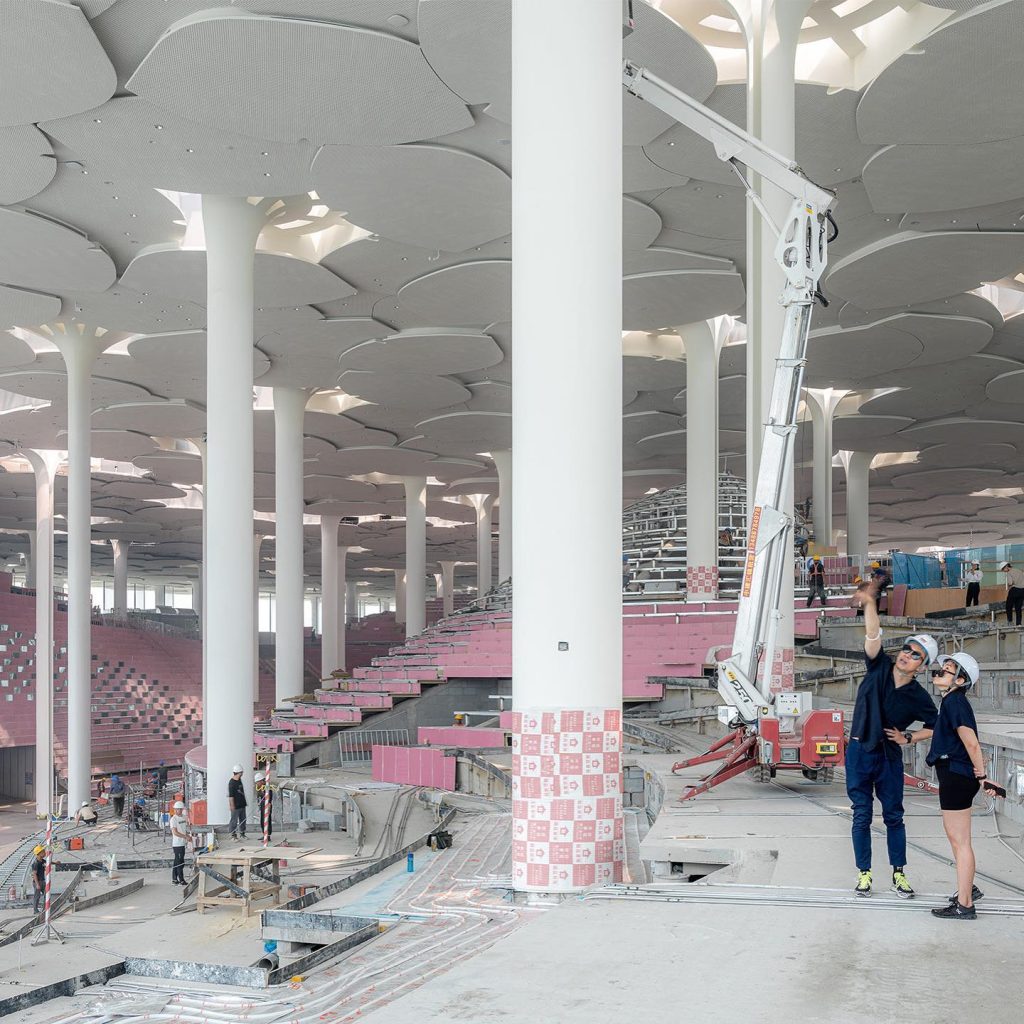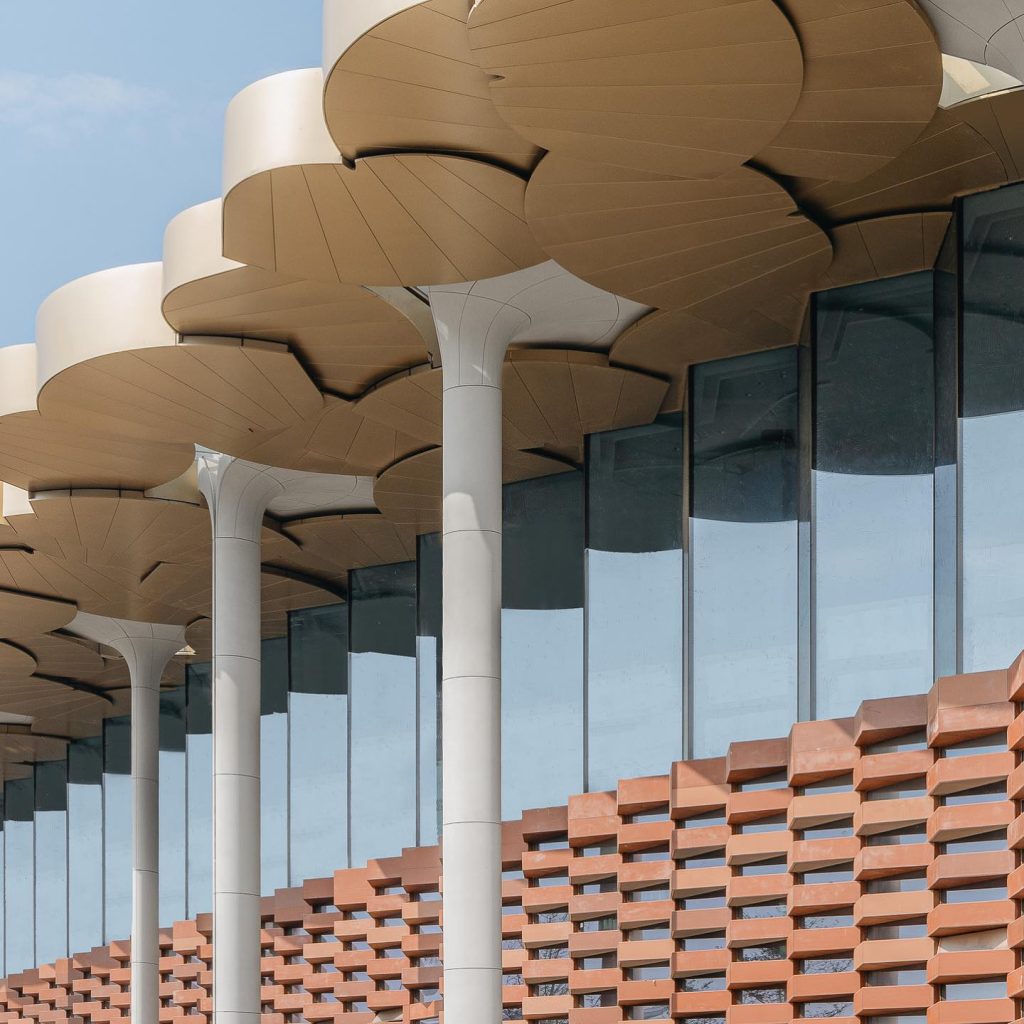 The roof of the building has been designed with built-in photovoltaic (BIPV) construction elements that take the place of traditional roofing and facade materials. This allows the rooftop to harness the power of sunlight for renewable energy production, making it one of the most eco-friendly roofs available. Additionally, there is an overhang on the roof that helps to reduce solar gain. The glass height on the east and west walls has been lowered, and a sun-shading device that actively blocks sunlight has been installed on the south and west facade.
Various experiential spaces are located beneath the Ginkgo roof-like canopy and atop the sculpted landscape, where visitors can find their own private space for reading and learning while remaining connected to the larger common area. Snohetta aims to create a sense of being tall and low, open and closed, private and public simultaneously.