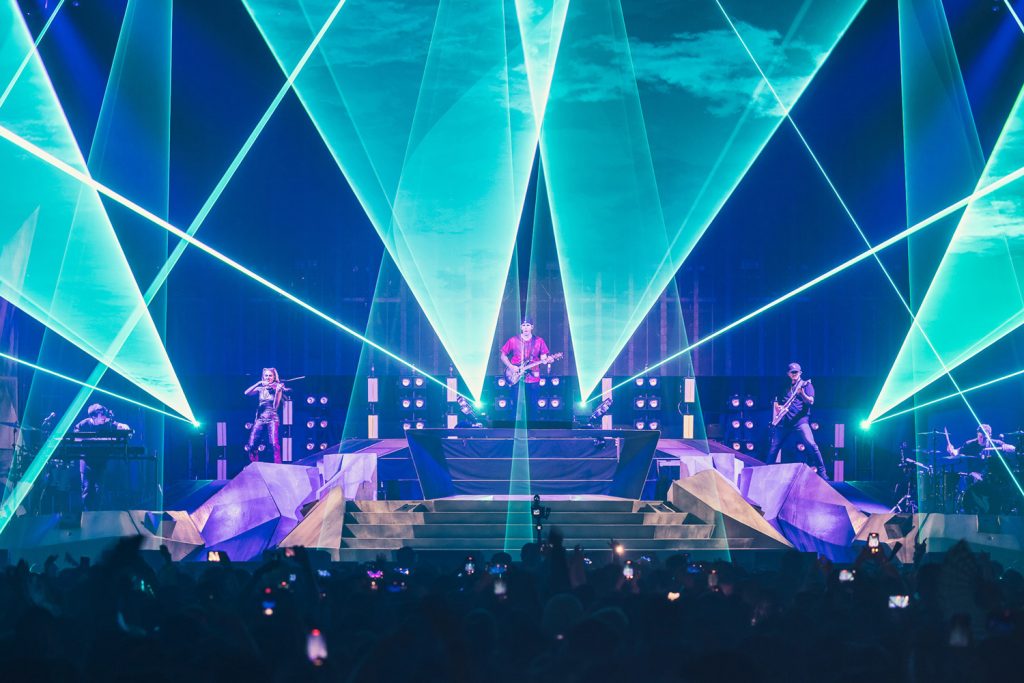 For his first music project, Arturo Tedeschi – in collaboration with Nexus production (Chuck Williams) under the creative direction of Sandy Meidinger – created an original stage set that seamlessly complemented the visual language of the American DJ and producer ILLENIUM. Arturo Tedeschi's vision incorporated significant, interlocked monolithic elements characterized by simple and bold geometries, serving as an enchanting extension of Illenium's artistic expression and album artwork.
Illenium (born Nick Miller) is a Grammy Award-nominated producer/DJ, instrumentalist, and one of today's most successful crossover electronic artists. He has elevated dance music via his bold, progressive take on the genre and his expansive sound. Following his latest self-titled album, his world tour kicked off in May from The Gorge Amphitheatre and will touch North America, Europe, and Australia.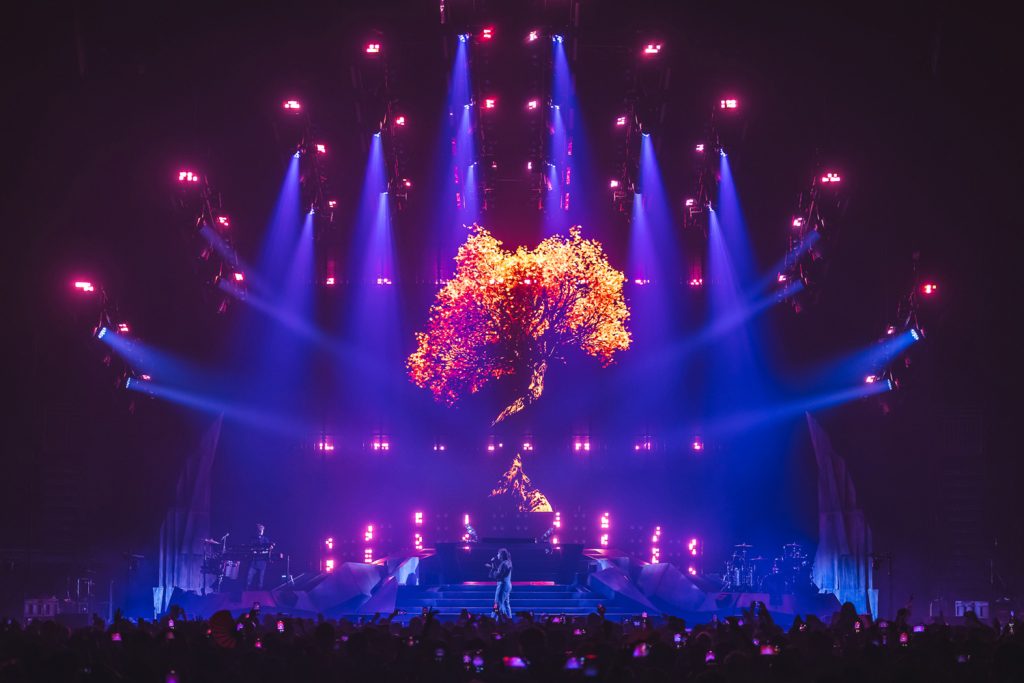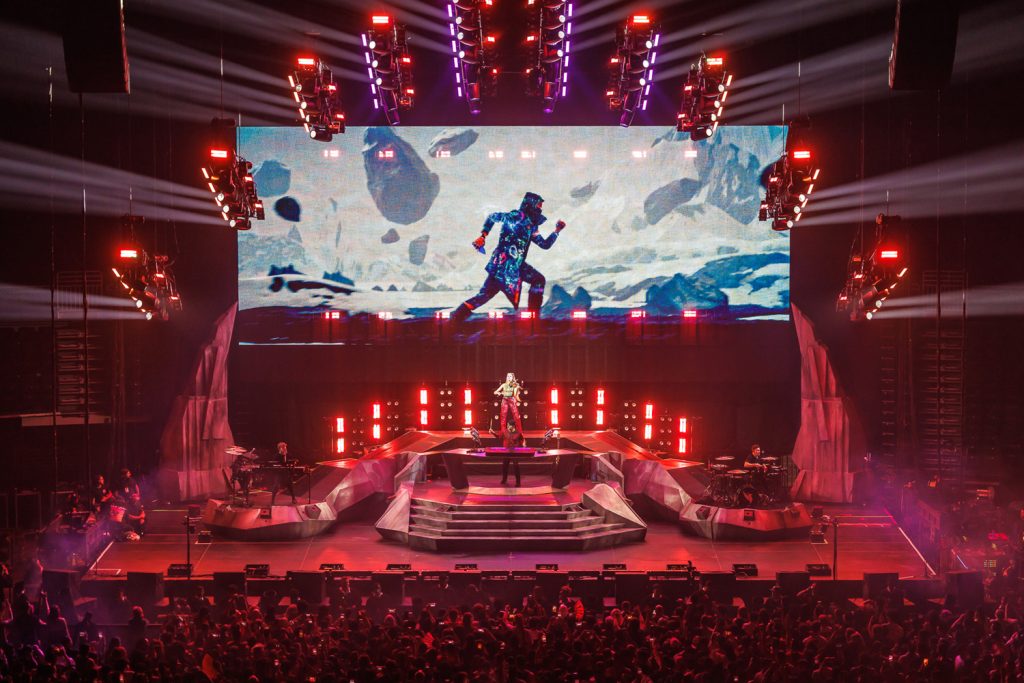 "Illenium music tells a deep story of awakening, rebirth, and healing. The production aimed to convey this story through a captivating multi-dimensional experience, utilizing digital technologies such as lights, lasers, LED walls, pyros, and enhanced sound experience, while also giving importance to the fixed elements of the stage. The stage set enhances the guest experience and captivates the audience even before the concert begins. It sets the tone, amplifies audience response, it creates a subliminal connection", says Tedeschi.
The set pieces form a captivating three-dimensional background, with references and symbolism. They add visual interest and depth and evoke a sense of archetypal architecture. The stage design incorporates a central platform dedicated to Illenium's performance, accompanied by a rear catwalk specifically designed to provide a dedicated space for the guitarist, strings player, and guest vocalist to perform on. The catwalk features sloping ends that seamlessly align with the height of the piano and drum risers. Additionally, two symbolic tower elements frame the colossal LED wall, enhancing the overall visual impact of the stage setup. The DJ booth seamlessly integrates with the overall set design, an integral element of the composition.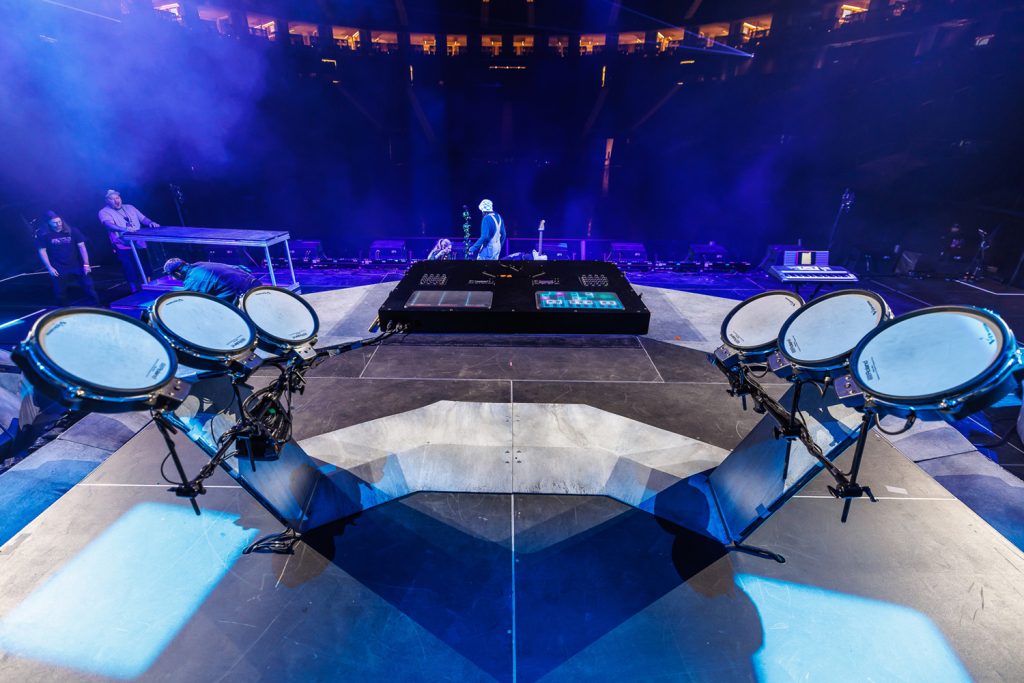 "The psychology of space plays a crucial role in a music stage. The use of rough and faceted volumes referencing timeless architecture yet made with contemporary techniques connects us to a dimension that prepares the audience for listening to a story conveyed through sound and light. The result adheres to a style that blends primitivist-stylized elements with advanced technological systems, commonly referred to as 'techno primitive architecture', says Tedeschi.
AI diffusion models have been used to visualize the original concept, which was then enhanced and refined through precise algorithmic modeling and data to fabrication processes. Blocks have been manufactured using CNC milling machines. The entire stage set was designed to be easily transportable, allowing for efficient assembly and disassembly processes.
Although this is its first foray into music, The Milan-based designer is no stranger to designing complex installations and immersive spaces.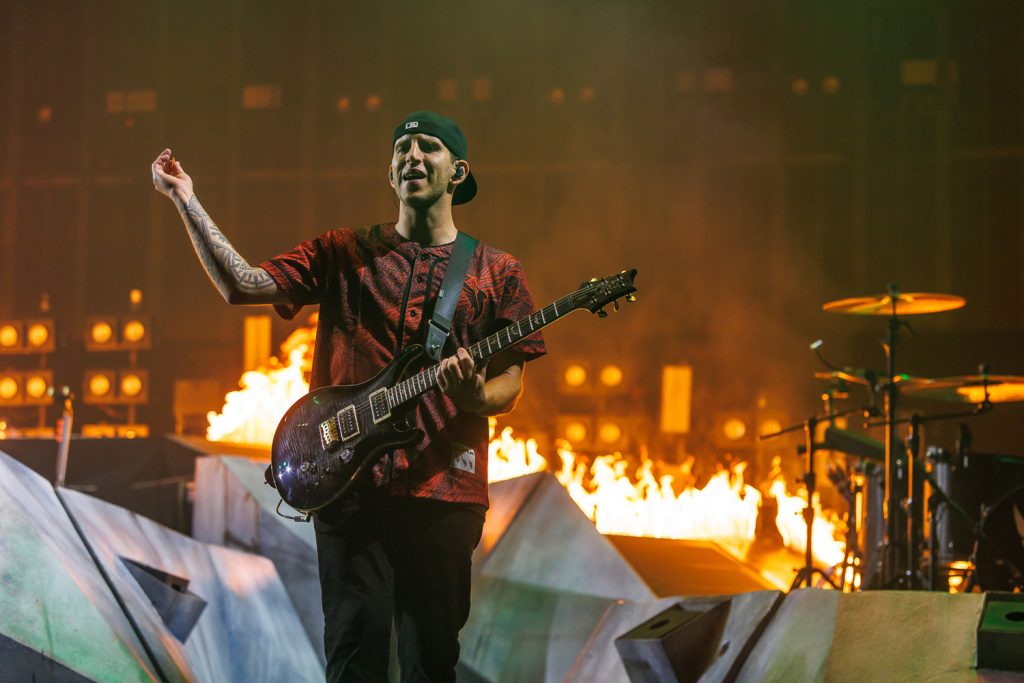 Project Info
Artist: Illenium
Scenic set design: Arturo Tedeschi
Production: Chuck Williams (Nexus)
Art Direction: Sandy Meidinger
Management: Sean Flynn
Photography: Drew Ressler – rukes.com