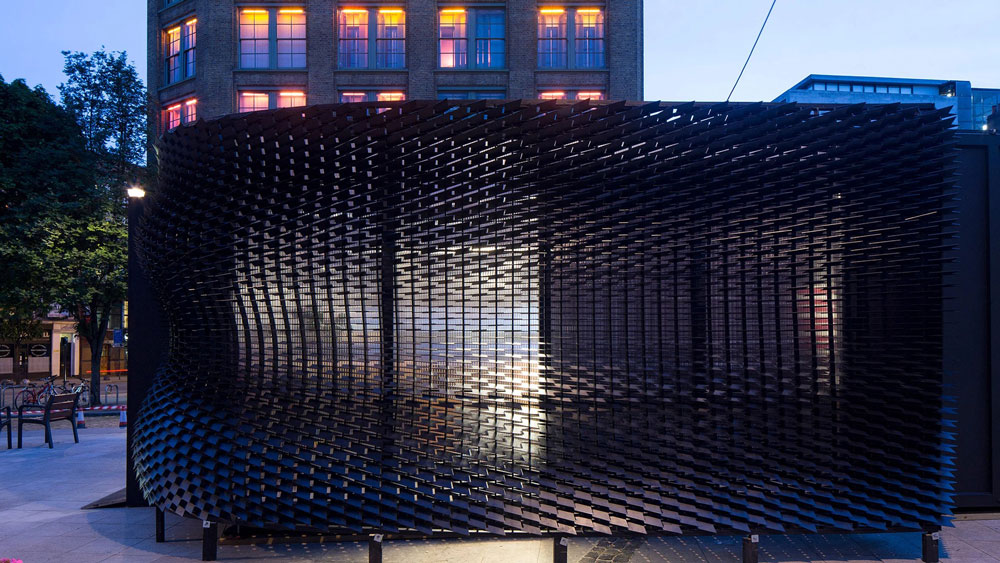 The Bolt is a temporary showroom built by Giles Miller for Detroit-based watch brand Shinola in the heart of St. John's Square, London. The pavilion demonstrated neoteric louver-generated façade notions, exhibiting how a surface might manage visual and light permeability to create curiosity around a structure. The design merges Shinola's character and philosophy with material compositions and surface experimentations.
---
Learn parametric design and computational tools from the pioneers of the industry at the PAACADEMY:
---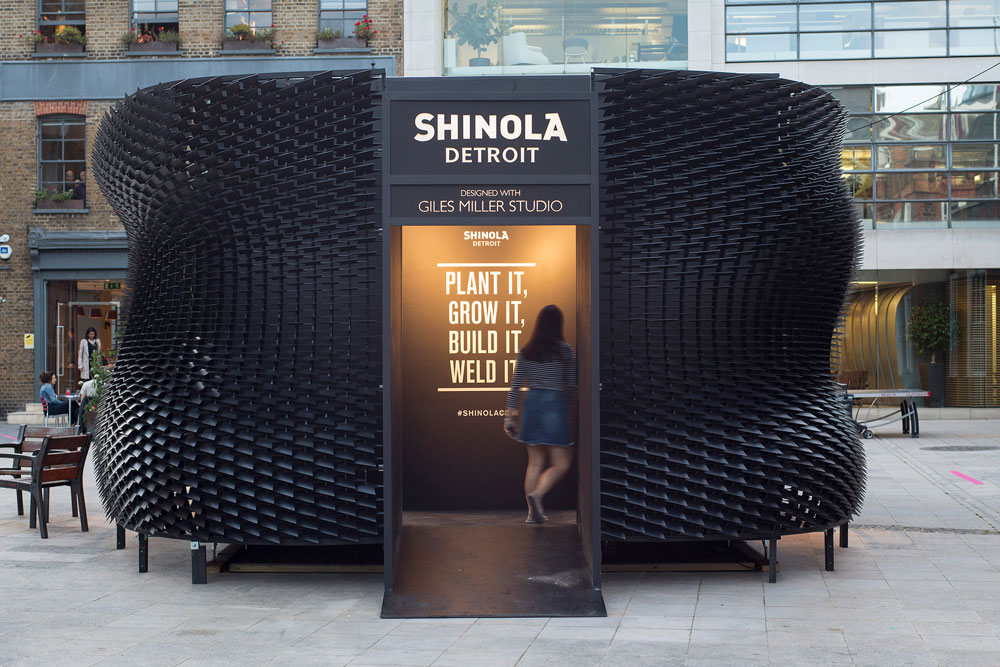 The whole building was made of 8,000 lightning-bolt-shaped pieces of plywood, as a direct translation of the Shinola motif. Each pixel is inspired by Shinola's lightning bolt design, which represents the manufacturing accuracy inherent in all of the company's products. Indeed, the bolt is a transatlantic tribute to artisan talents, high-quality materials, and long-lasting products.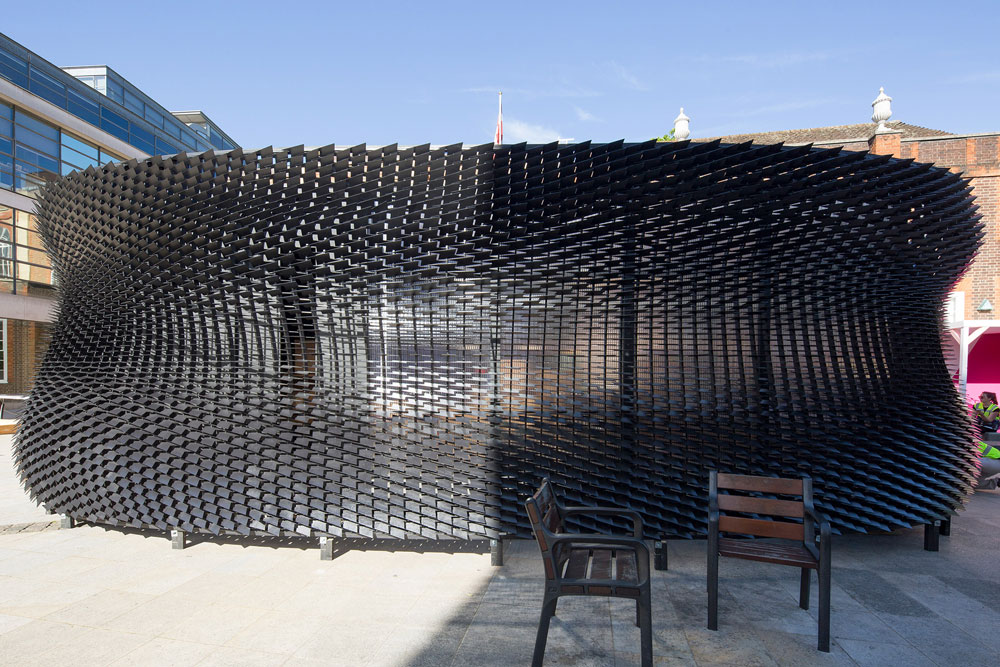 Miller based the structure's shape on piles of soft leather found in the workshops. The black-painted shingles, which were CNC-cut by Cut Online, were hand-installed on the structure and then oriented to manage the amount of light that enters the pavilion. The surface composition was controlled based on regulating light and vision through the louvered façade.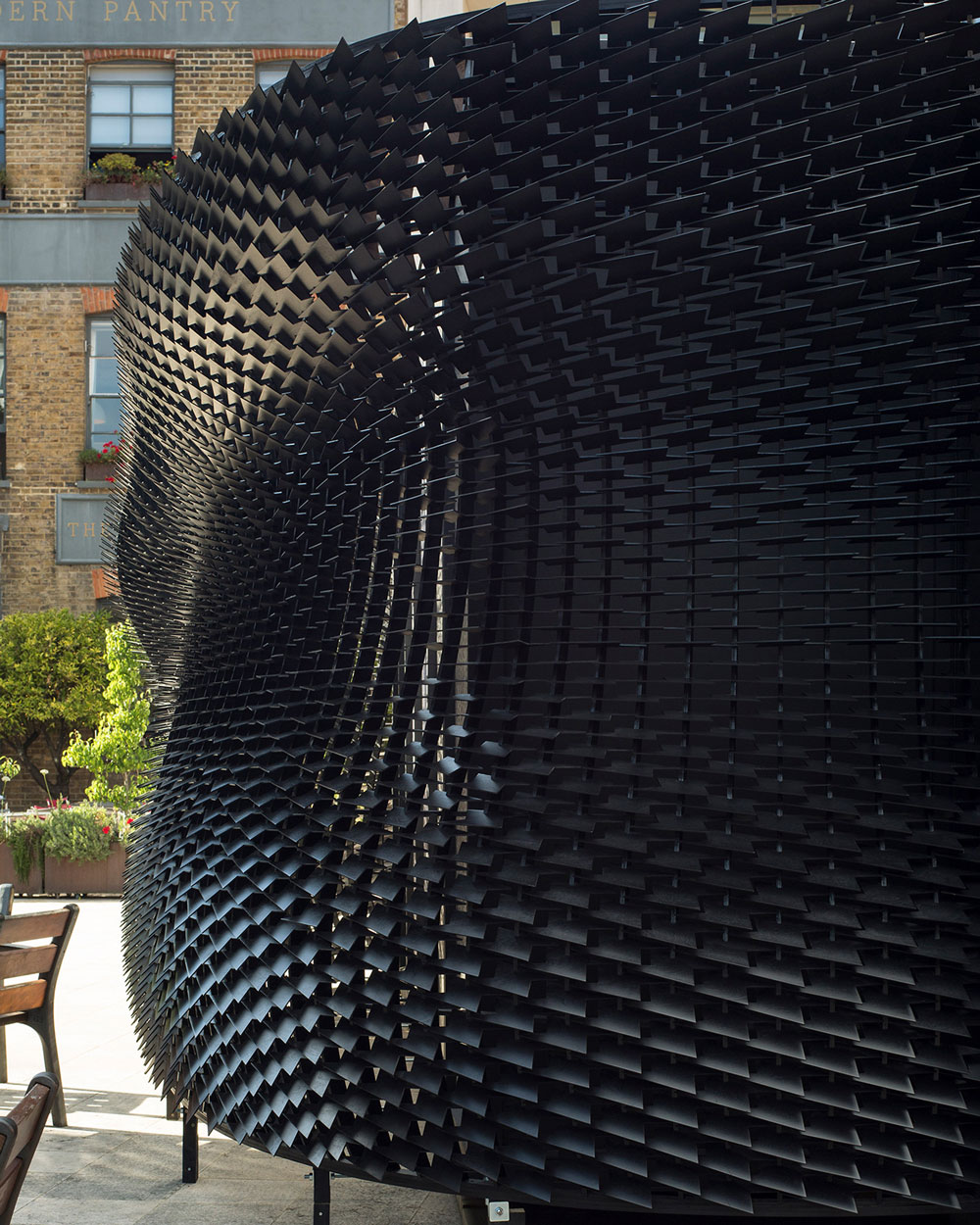 The pavilion can be quickly disassembled, stored, and moved due to its modest weight. Its skeleton may be modified to fit various surroundings. As the structure was designed for Clerkenwell Design Week, the Bolt was available to the public throughout the festival. Once the event was over, Shinola utilized the structure for its presentations and exhibits.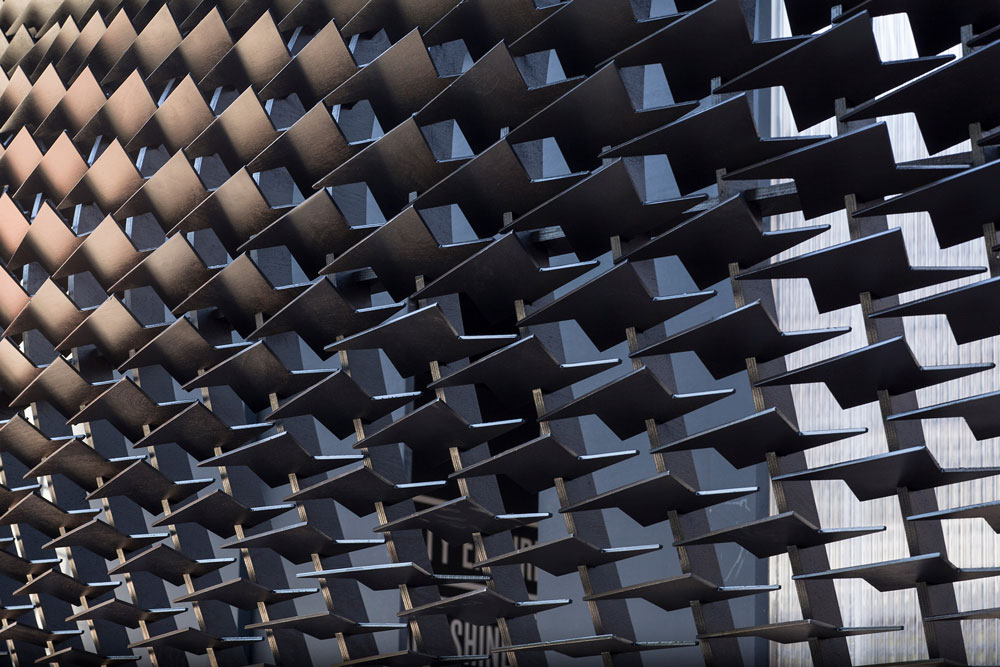 Giles Miller Studio is dedicated to enhancing the perceptions of our surroundings by developing site-specific outdoor projects. Innovative surfaces, sculpture, and architectural forms are all created by the company. The studio celebrates the interplay between materials and light in each discipline, giving spaces new meaning.
Previously, Miller designed a set of four glass-tile sculptures for Clerkenwell Design Week to assist visitors to make their way around the exhibitions and installations.
Photos are courtesy of Richard Chivers.