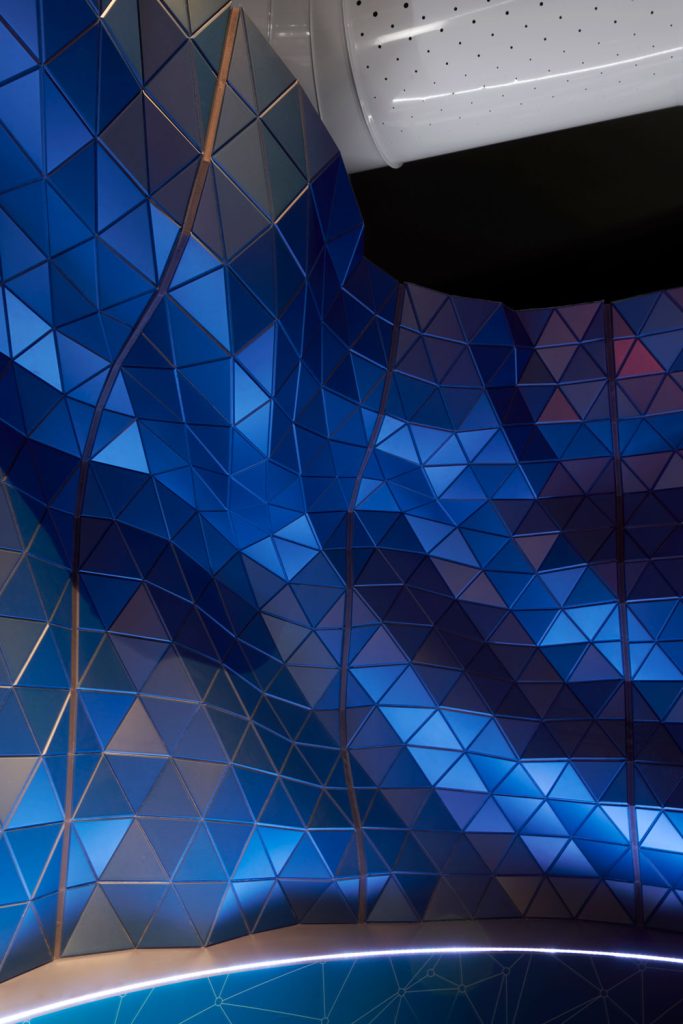 For the new Milan Innovation District (MIND), Lombardini22 and WOOD-SKIN have created an architectural surface for the Village Pavilion designed by Michele De Lucchi.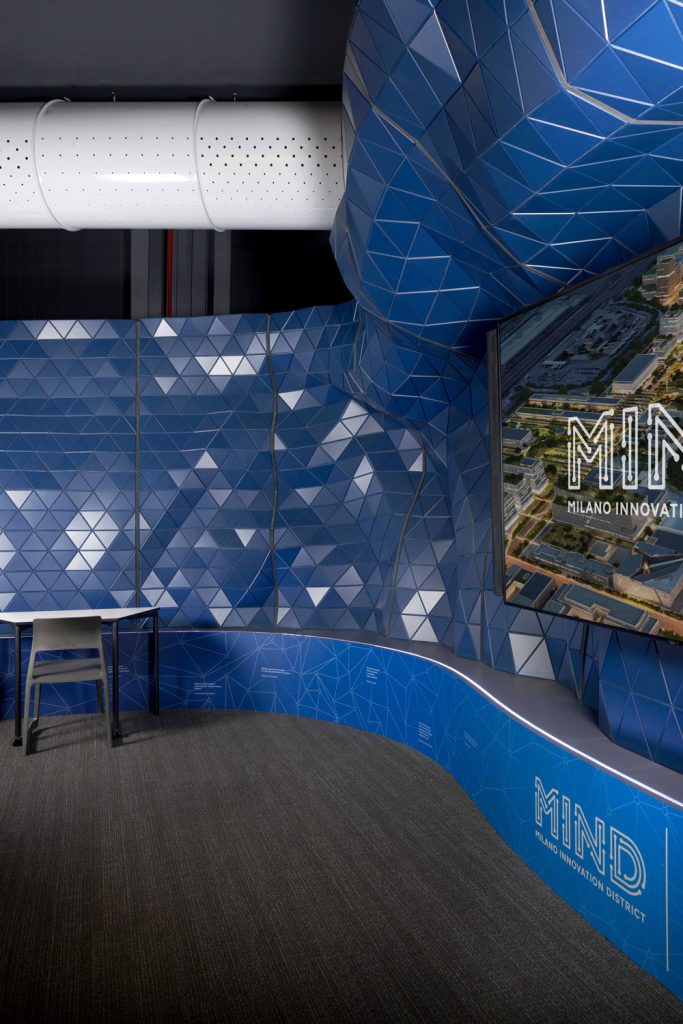 Originating from a concept by Lombardini22, WOOD-SKIN accepted the challenge of realizing a thus far not plausible design with traditional techniques and materials.
Here, WOOD-SKIN is both system and tool in the complex transformation from a digital file to the finished product of the concept of the "ripple effect", as in a drop of water whose point of impact generates energy, dynamism, and a multitude of concentric waves that propagate far beyond the size of the drop itself.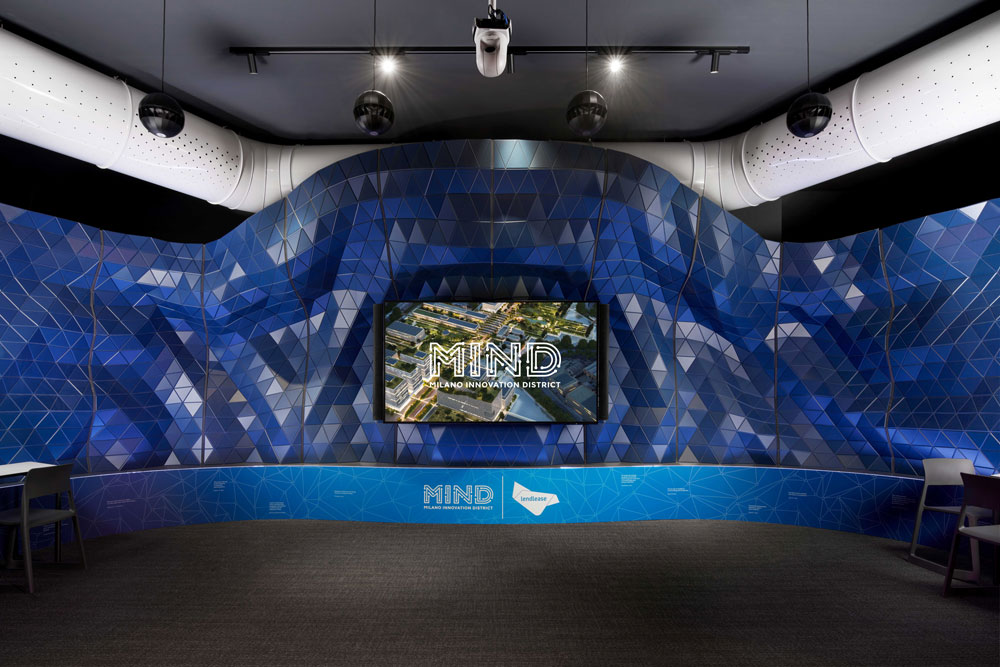 A set of unique skills, now more essential than ever in a world of design that increasingly intersects with robotic manufacturing made it possible to move in a very short time from the study of forms by Lombardini22's Digital Design Lab (specializing in computational design) to their production using the WOOD-SKIN® digital fabrication process.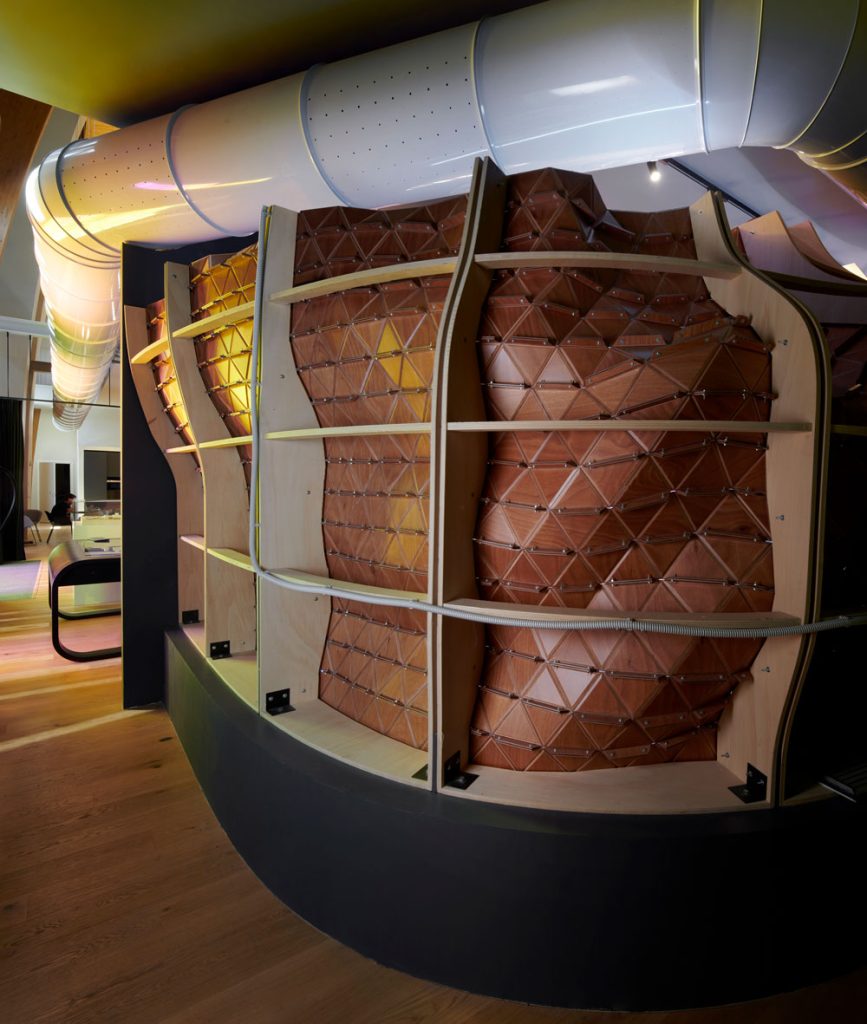 The complexity of the surface does not entail, however, a heavy and complex structure; instead, it is lightweight and accessible from both front and back, leaving the technical and engineering details visible to underscore MIND's vocation as a technological and research hub, where form and function join forces to shape the future of Made-in-Italy innovation.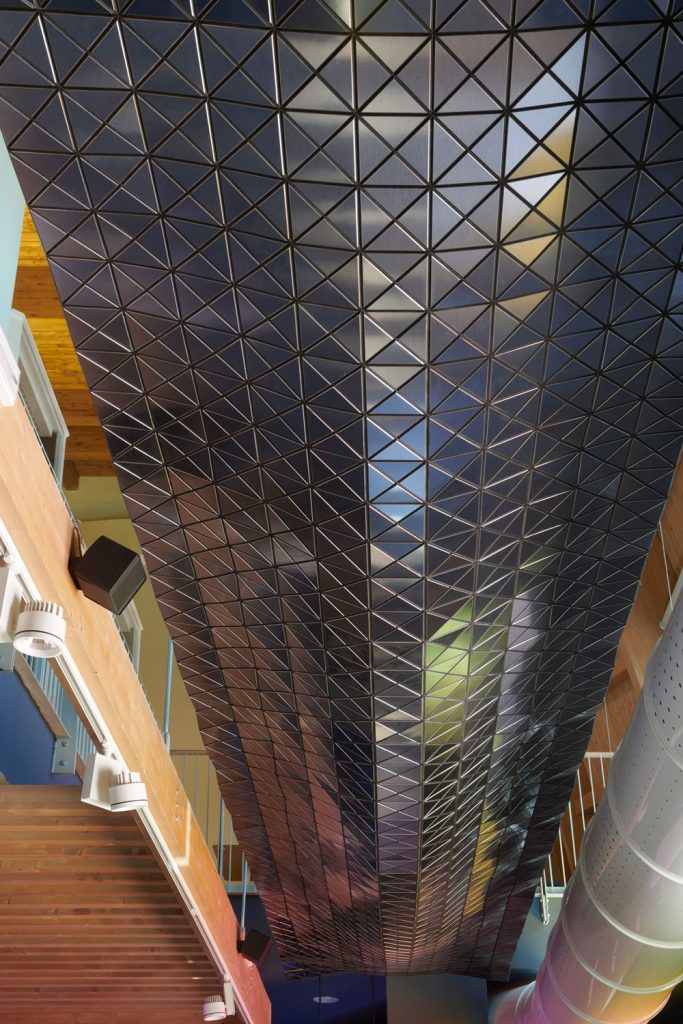 The 40-sqm surface of this unique wall is divided into segments, each different from the other, forming a large digital origami made of wood and then painted, essentially a multitude of elements breaking from the plane to become three-dimensional. Thanks to the dry assembly method, the wall can be entirely disassembled and restored to its flat state to be reused in different contexts.
The ceiling element at the pavilion's entrance was also made with the same characteristics and intent, a soft and malleable shape to remind us that innovation = elasticity + perspective.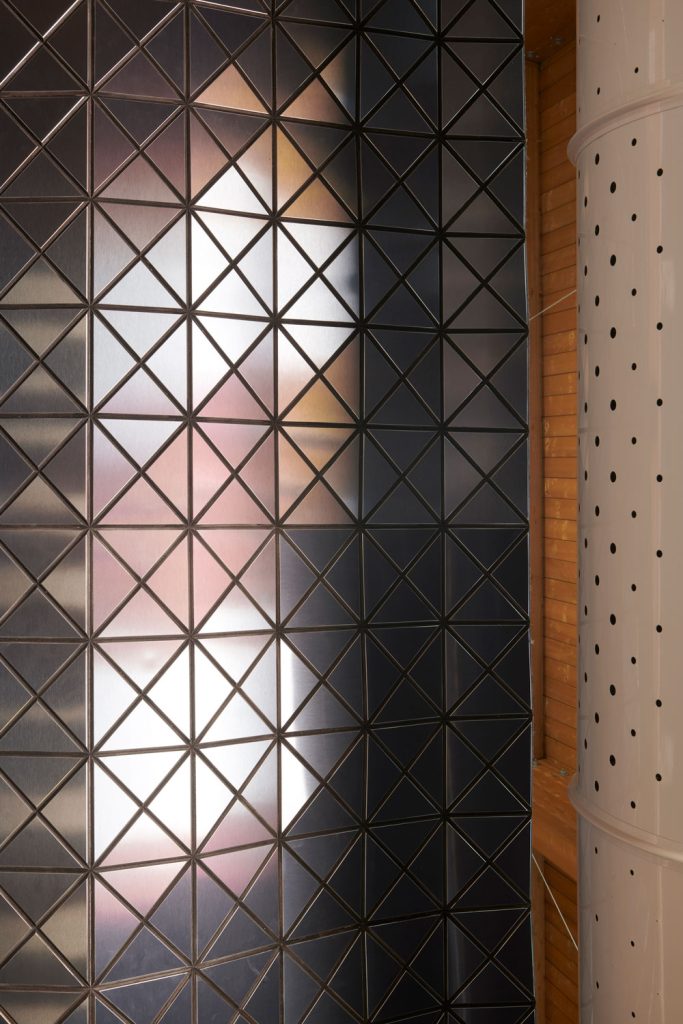 Milano Innovation District (MIND) seeks to bring together established enterprises that reflect excellence in the nationwide and worldwide design sectors, as well as creative start-ups, in order to pool their resources and create solutions capable of changing and altering the way we live.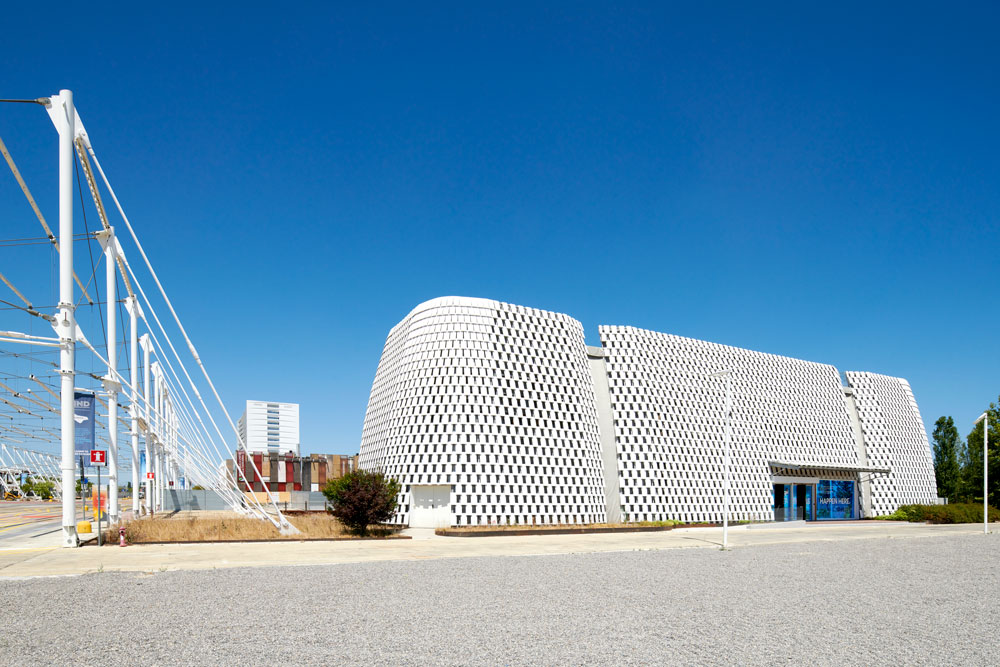 Project info
Project Location: Milan, Italy
Architecture Firm: Lombardini 22
Project Year: 2022
Status: Completed
Photography: Andrea Segliani