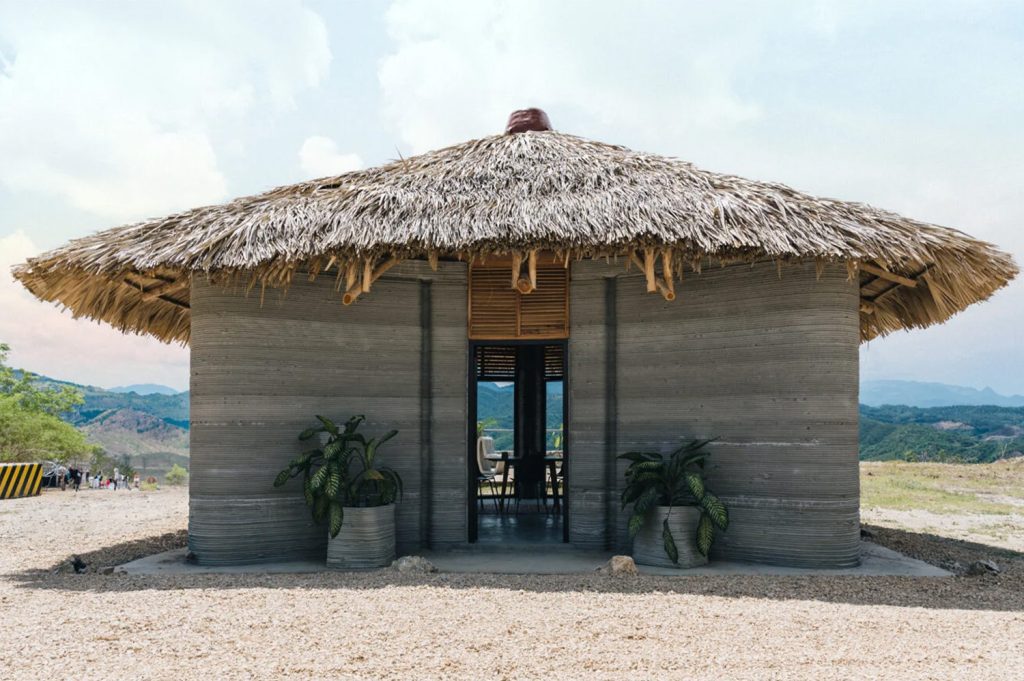 Progreso X collaborated with COBOD International's BOD2 construction 3D printer to complete the first-ever 3D printed building of Guatemala. Progreso X, a leader in the cement industry in Central and South America, has a small, organically shaped house measuring 49 sqm. The building features 3D-printed walls that are 3 meters high and were completed in just 26 hours over seven days.
Alongside the 3D printed concrete walls is a "Rancho" type palm leaf roof which has been used for generations in Latin America. The roof type is well-suited for seismic regions due to its flexible and lightweight material. Additionally, it is inexpensive and provides thermal comfort.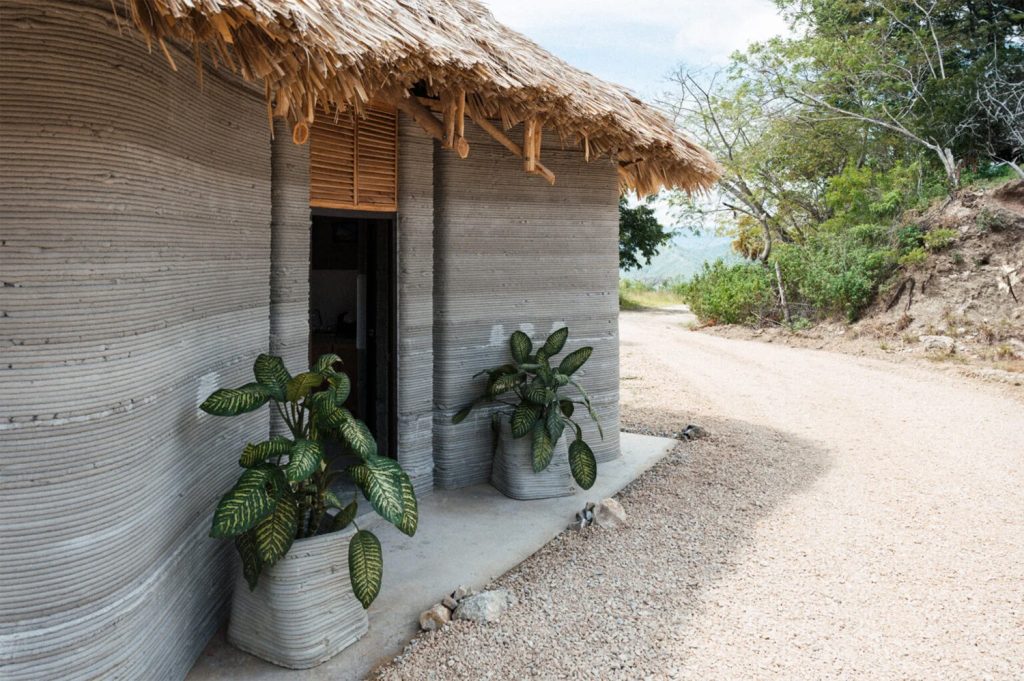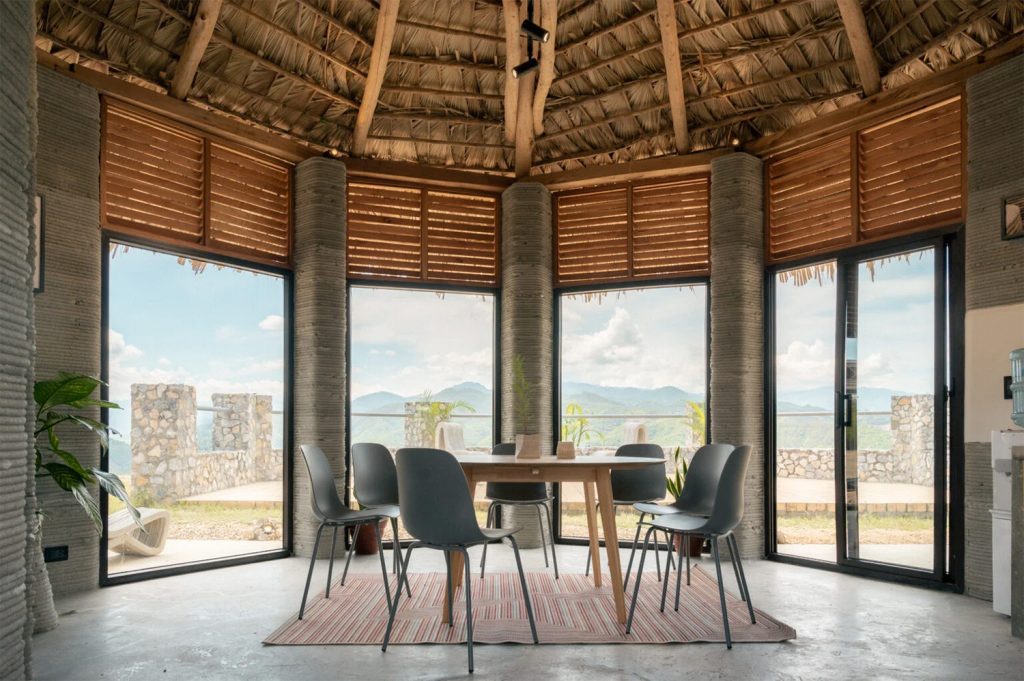 Plinio Estuardo Herrera, Manager of Concrete R&D at Progreso, commented on the project inauguration: "With immense satisfaction, we completed this unique project using 3D printing technology, once deemed distant. Progreso's enduring spirit of innovation led us to explore new methods, culminating in a collaboratively designed building featuring a sustainable "rancho" roof, ensuring natural cooling in seismic regions. This achievement, a testament to our teamwork, harmoniously blends advanced technology with local traditions, thanks to the unwavering support of 3DCP Group and COBOD."
Philip Lund-Nielsen, Co-Founder and Head of Americas of COBOD said, "The completion of Guatemala's first 3D printed house living up to all seismic requirements marks a significant milestone for construction 3D printing in Latin America. The region has adopted 3D construction printing slower than others, but the interest is growing rapidly. We expect interesting new developments to happen shortly, including in Mexico, especially now that successful steps have been taken to verify the suitability of the printing technology in a seismic region.