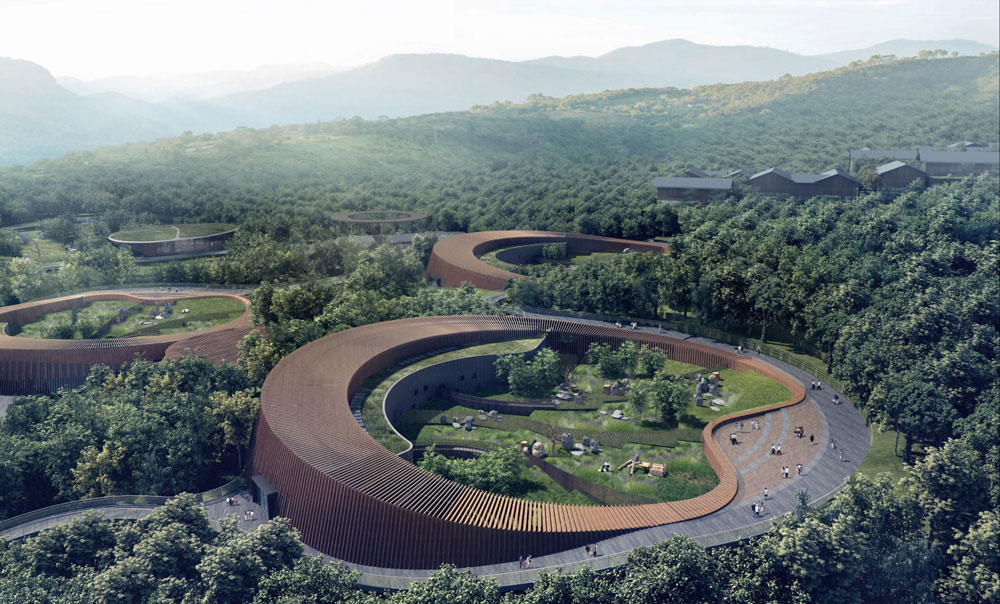 In the outskirts of a national forest park in Chengdu, the world's leading research institute on panda preservations widens their campus in the abstract shape of pandas snooping around. Illustrative design by EID Architecture, as such a synthesis of fluidic circular rings, nurtures the wonderful pandas. They cherish and treasure them in their own landscape in Chengdu National Giant Panda Research and Breeding Center.
The illustrated design conceived by the principal architect Ping Jiang visualized a group of four panda pavilions. Approved by the city park district administration. They became the research lab to house and study pandas' behaviours and activities. The centre also serves the community for educational and recreational purposes while gathering panda lovers to the campus.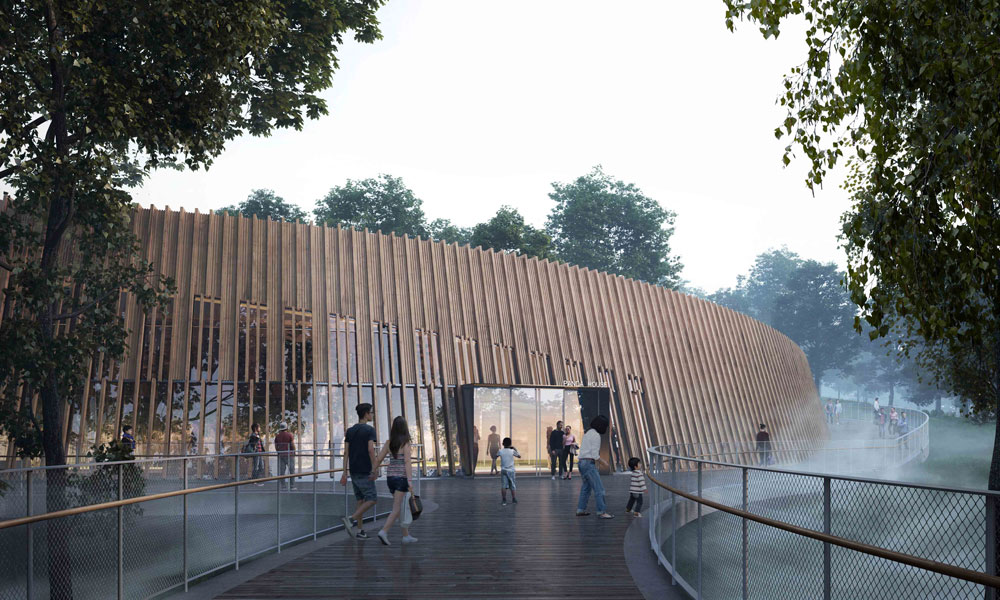 For the giant pandas, these pavilions would bestow to foster a cross-disciplinary collaboration as a care centre. Simultaneously fashioned around four open-air circular courtyards blended with nature serve as an outdoor play area for the bears. Thus the panda pavilions aims to invoke a unique cultural experience of science, art and entertainment in the diverse setting.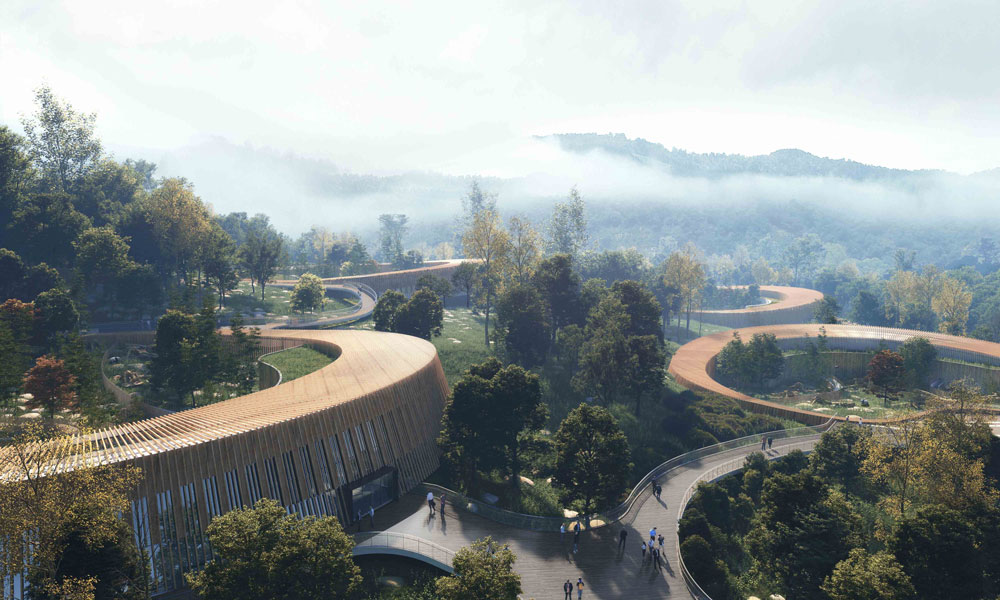 " The design of the panda pavilions is a convergence of landscape, architecture, and land art. While the project provides a pedestrian-friendly navigation experience for visitors, it prioritizes an animal-friendly environment to minimize the alienation of ecology" says Ping Jiang.
The fusion of architecture and landscape enthrals the visitors and pandas alike. Inspired from the natural landscape of Chengdu's prairies. The primitive geometry of the circle amplifies a delightful emotion. While the panda houses also embrace the natural topography of the national park. The pavilion's roof has a slanted slope that forays from a low viewing deck that rises to its zenith.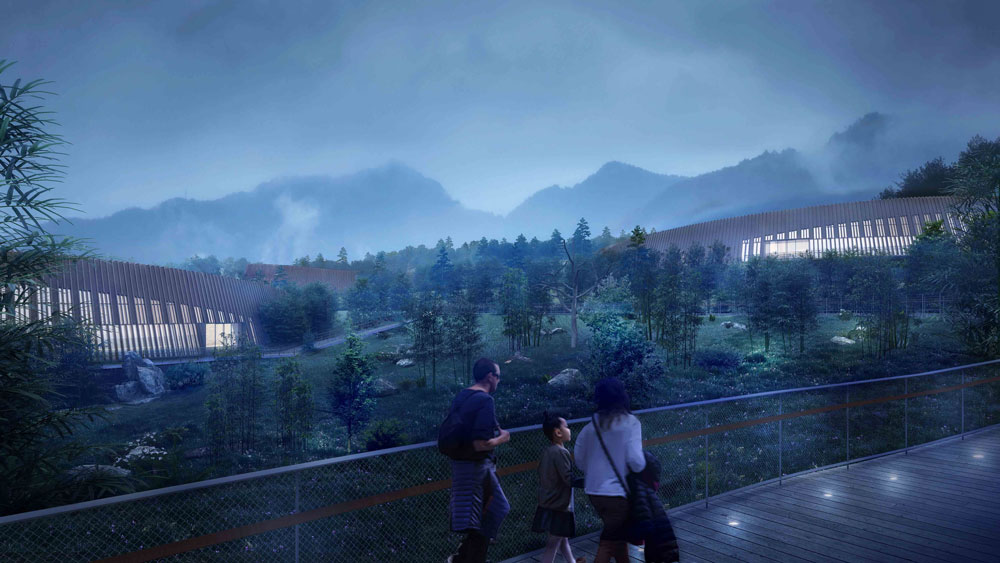 Particularly intriguing exploration and discovery in architecture envelop the visitors in an enhanced thrill. The pandas have indoor and outdoor activity zones. Concurrently provided along with living quarters, staff administrative offices and supporting facilities. Eventually, pavilions engage in interactive and educational spaces designated for panda research and preservation.
The façade of the pavilions feature pressure-treated vertical cedar wood panels and cast-in-place concrete walls. These panels encourage a dialogue between the interior and exterior. Thus facilitating ventilation and natural lighting into the spaces. Accordingly, the structures with well-equipped water nozzle sprinkle fine mist that sustains the panda-friendly atmosphere.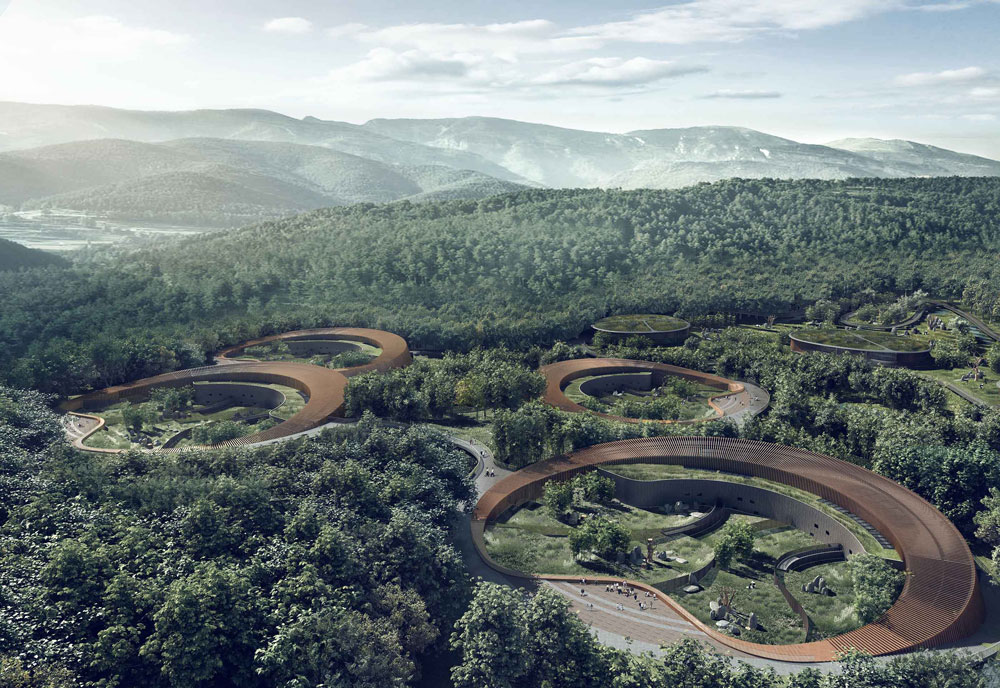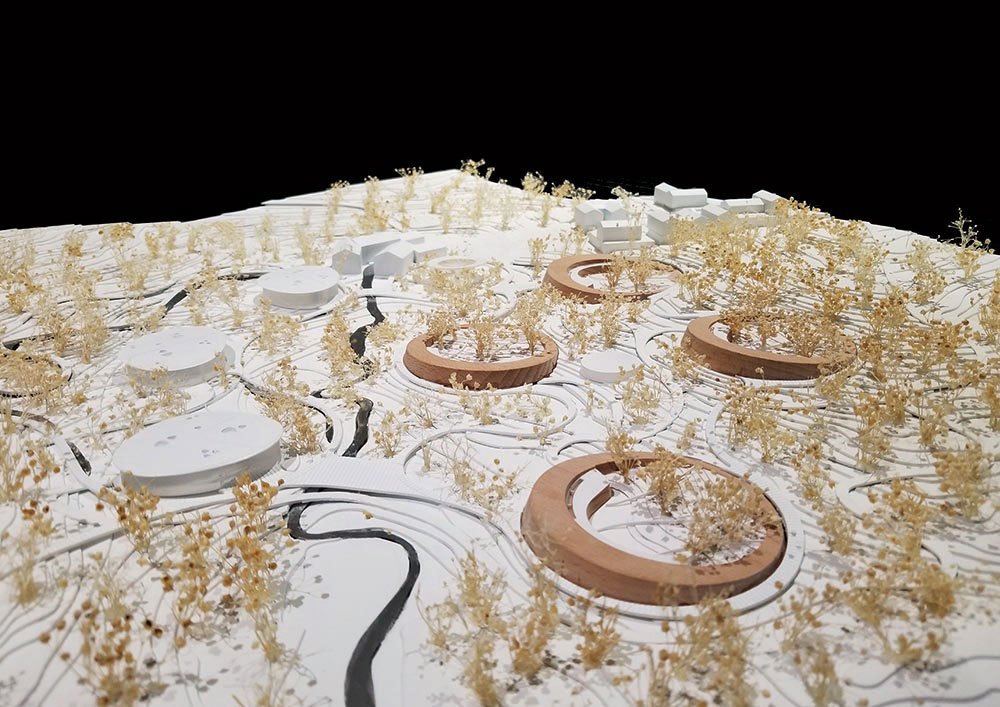 Project Name: The Panda Pavilions
Location: Chengdu, Sichuan, China
Built Area: 12,287 M2
Type: Institutional
Architecture Firm: EID Architecture
Design Principal: Ping Jiang, AIA