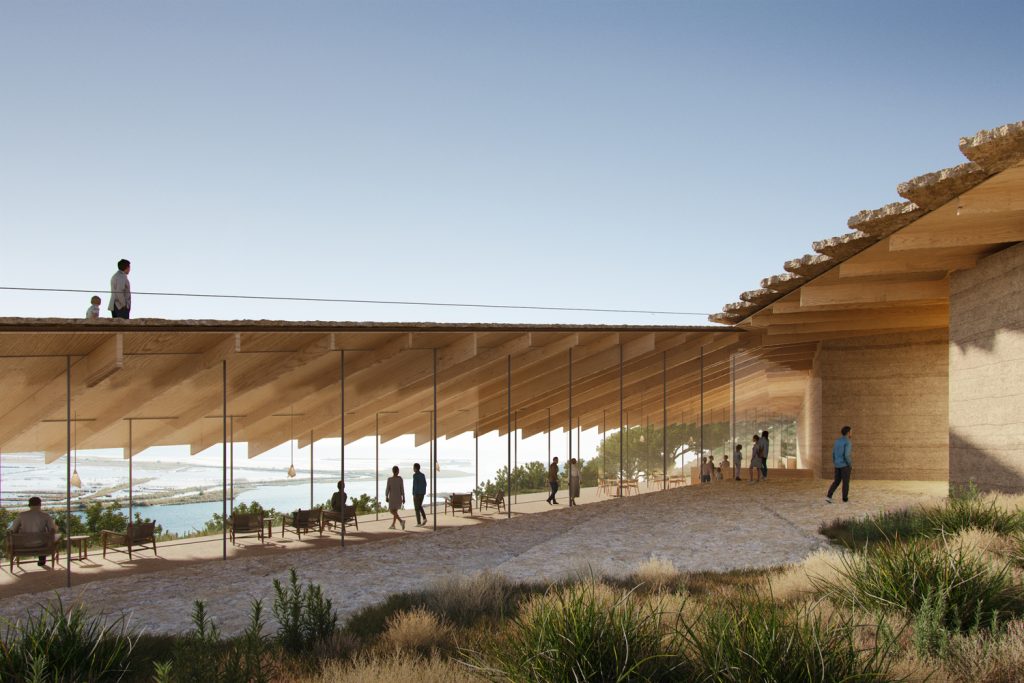 Kengo Kuma & Associates was selected to design a new visitor center for Butrint National Park, UNESCO World Heritage Site in Albania. KKA-designed visitor center aims to establish a new connection between locals and expected archeological site visitors; and to improve the accessibility of the site. The visitor center, developed with CHwB Albania, is planned to open to the public in 2025.
The visitor center's chosen location marks a complex crossroads of trails that begin on mountain slopes and link to wetlands on the Vivari Channel and Lake Butrint. The project makes the most of its location by opening up to panoramic views of the estuary and lake. The center's location also allows for links with the surrounding population, which helps to solidify their presence and value for the archeological site while also assisting in the formation of new circular economies.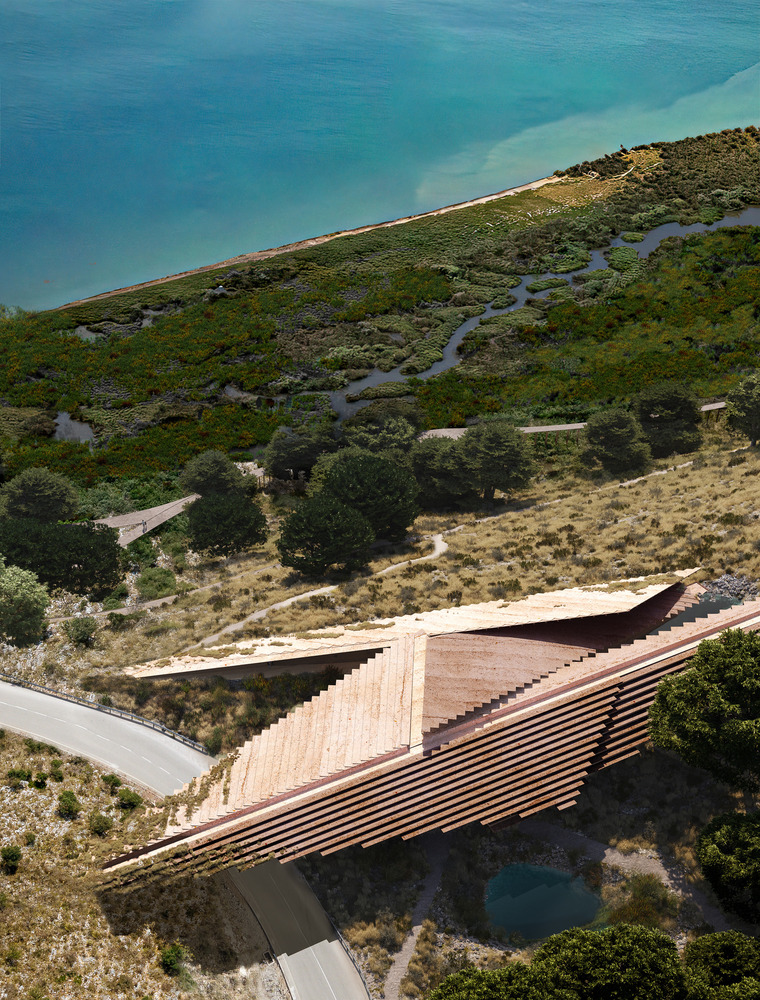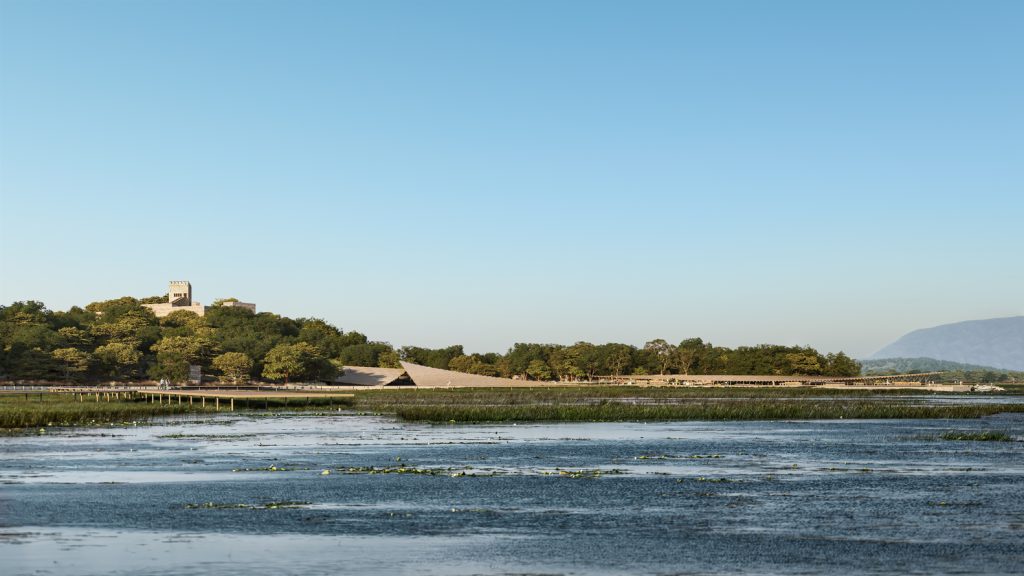 Following an analysis of the site, the architects proposed the construction of two centers: one that would serve as a "mountain gate," connecting visitors to the most natural part of the site, and another that would serve as an "archeological site gate," connecting the mooring on Butrint Lake to the one on the Vivari Channel. This second location will also have a public area, a plaza where the local community can interact with tourists, and a contemplation place where anybody may observe the changing of the light and views of the surroundings.
The landscape approach considers all existing objects in the Butrint National Park, including those from more recent layers of history. Like a palimpsest, the site exposes a greater tale, highlighted through trails that lead viewers to all of the "ruins" that exist inside the site. Additional mountain paths are suggested, and a range of mobility options, such as electric buses, pedestrian trails, bike lanes, and mooring mobility based on electric boats, are combined. To increase access to the wetlands and give a better visitor experience, a network of pathways, platforms, and new piers are suggested.
The lead architect for the project is Kengo Kuma & Associates, with Kengo Kuma and Anteo Taro Sanada as the partners in charge. The chief project manager is Andrea Toccolini, and the team includes Orges Guga, Wai Yiu Man, Sarah Wellesley Sjafei, and Jui-Ho Tseng. The associate architect is CHwB Albania, represented by Elena Mamani and Pezana Rexha. The engineering design is handled by Ervin Paci and Rubin Kodra. Esmeralda Agolli serves as the archeologist for the project, while the exhibition and interpretation are managed by YOKE. Igerta Hoxha acts as the cost consultant, and the visualization work is carried out by Brick Visual, with Fumiya Kaneko from KKAA's CG team.