Advanced Design Architects at UNStudio – Shanghai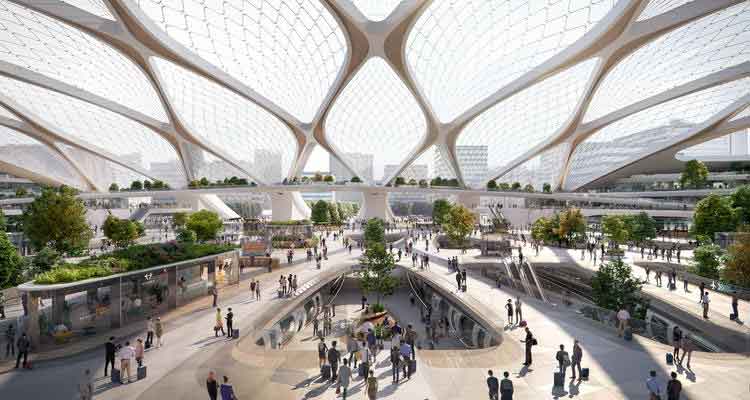 Skills: Rhinoceros 3D (Grasshopper 3D and RhinoScript / Python a plus), AutoCAD, Adobe Creative Suite
Education: 5-8+ years of experience as a Design Architect
Location: Shanghai, China
Office: UNStudio
Type: Full-time
[maxbutton id="13″ url="mailto: [email protected]" ]
UNStudio is looking for an Advanced Design Architects to join their team at Shanghai office.
As an international architectural firm, UNStudio is active in the broadest fields of architecture. Our project portfolio covers every aspect of architecture, ranging from small to large scale projects, research and theory. The atmosphere within our offices in Amsterdam, Shanghai, and Hong Kong is international, multidisciplinary and ambitious, but also open, non-hierarchical, team-based and friendly, with attention to personal well-being, knowledge development and career planning.
We are currently looking for Advanced Design Architects to join our Shanghai office. The ideal candidates should have strong design sensibilities, effective management and team leadership skills, a flexible mentality, strong communication skills, and later stage experience on constructed projects.
Skills:
5-8+ years of experience as a Design Architect who has overseen or assisted in overseeing a team
Documented experience in multiple phases of the design, with the ability to implement a design concept from preliminary studies through to construction and detailing
Strong aesthetic sensibilities and design skills, with keen awareness of how concepts drive and integrate design, language, constraints, and regulations.
Experience in geometric optimization and fabrication processes for complex geometry and curvature
Technical problem solver with the ability to work out architectural solutions through innovative thinking (documented through construction and shop drawings/details)
Good team player with the ability to organize both own work and others, clearly communicate with the Director, and coach/motivate team members
Proactive and self-motivated, with a continuous desire to learn and grow
Fluent English communication skills with additional fluency in Mandarin a plus
Good knowledge of Rhinoceros (Grasshopper and RhinoScript/Python a plus), AutoCAD, Adobe Creative Suite, etc.
Professional BIM experience on geometrically complex projects (preferably Revit) a plus
Contact
Working conditions are according to Chinese legislation. Applications consisting of a short cover letter, C.V. and portfolio can be sent digitally (PDF, max.10mb) to Feely Pan at [email protected].
[maxbutton id="13″ url="mailto: [email protected]" ]