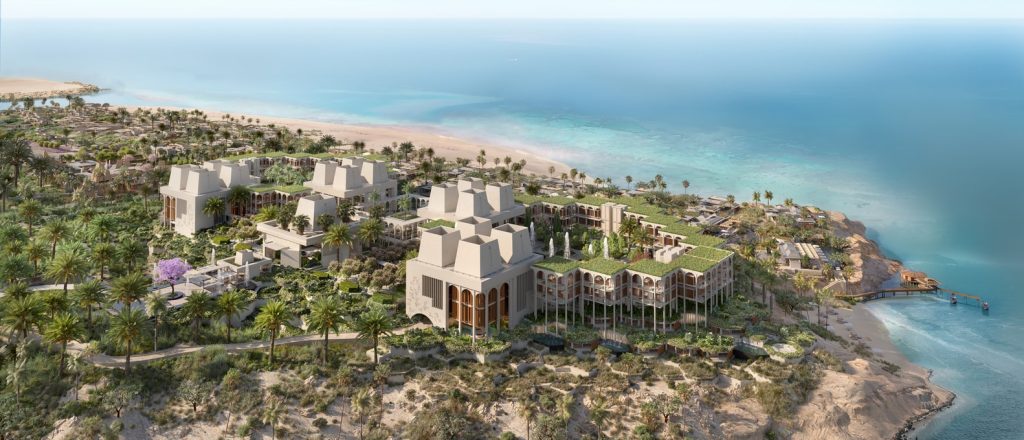 The Clinique La Prairie resort, located in the Amaala wellness destination on Saudi Arabia's Red Sea coast, is set to be an example of contemporary craftsmanship inspired by traditional Islamic architecture. The resort, designed by architect John Heah, will feature 13 villas and 52 rooms and suites, as well as wellness centres, a diagnostics lab, a museum, a beach club, workshop and training rooms, a private dining space, and a cooking school.
The cluster of white buildings with multiple trapezoidal roofs set around the central Longevity Plaza and divided into four categories – medical care, nutrition, movement, and wellbeing – is one of the resort's key features. Heah's distinct approach to fusing traditional Islamic architecture with modern craftsmanship will create a sense of subtle beauty throughout the resort, providing visitors with a tranquil place to unwind, meditate, and rejuvenate.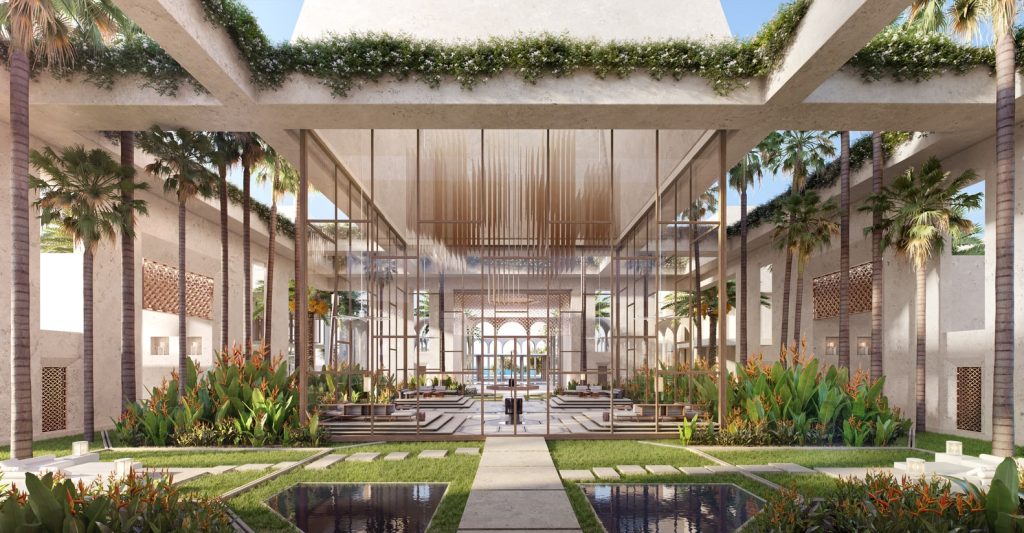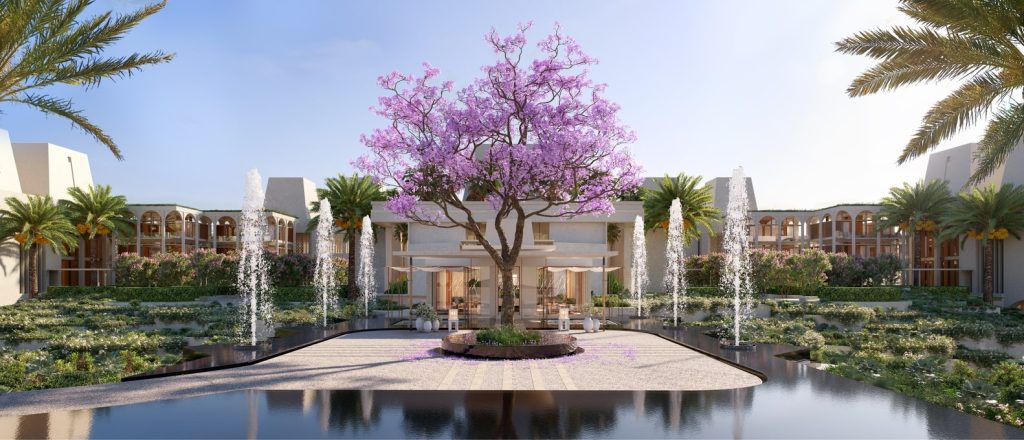 In addition to the stunning architecture, the resort will be surrounded by idyllic gardens, designed by Heah himself, adding to the sense of tranquility and providing a stunning backdrop for visitors. The resort's facilities will be powered by 100% renewable energy, in line with Amaala's commitment to sustainability.
The Clinique La Prairie resort will offer visitors a wide range of services, from radiology and physiotherapy to cryochambers and hyperbaric suites. The resort also takes into account the impact of artificial light on the local flora and fauna, with the buildings set back from the coastline to protect wildlife, and limited artificial light to minimize disruption.