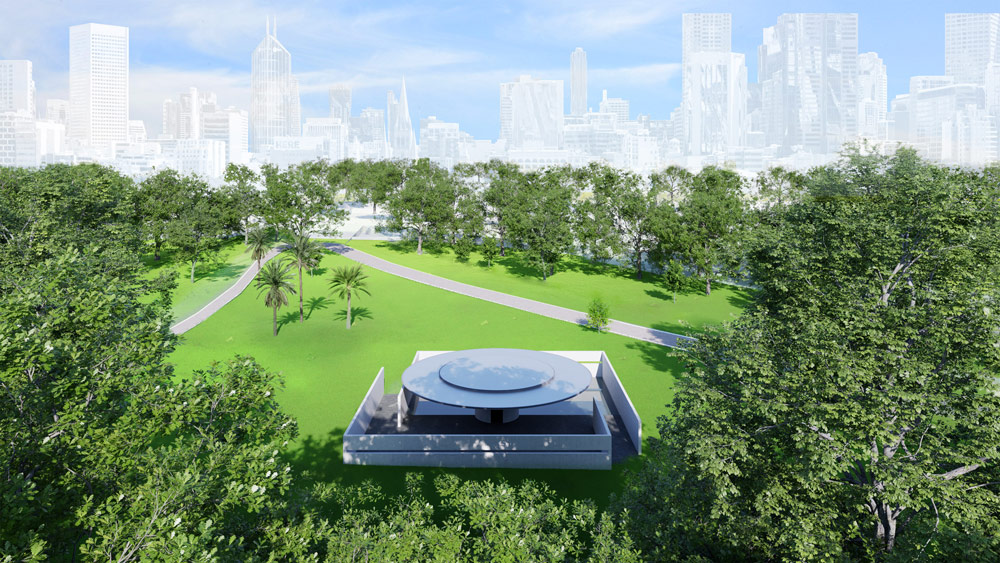 Pritzker Architecture Prize-winning architect Tadao Ando unveiled the design of the MPavilion 2023 which will locate in Queen Victoria Gardens in the center of Melbourne, Australia. Under the guidance of Tadao Ando, MPavilion 10 embodies a remarkable international partnership involving architects, engineers, and builders from Japan and Australia.
Tadao Ando said, "I wanted to create an experience that will last forever in the hearts of all who visit… I imagined an architecture of emptiness that lets light and breeze enter and breathe life into it. A place that resonates with the environment, becomes one with the garden and blossoms with infinite creativity."
Ando's MPavilion 10 reflects his characteristic use of geometric intervention in nature. His process began with an interpretation of the memory of a place that goes beyond individual emotions to include a social dimension.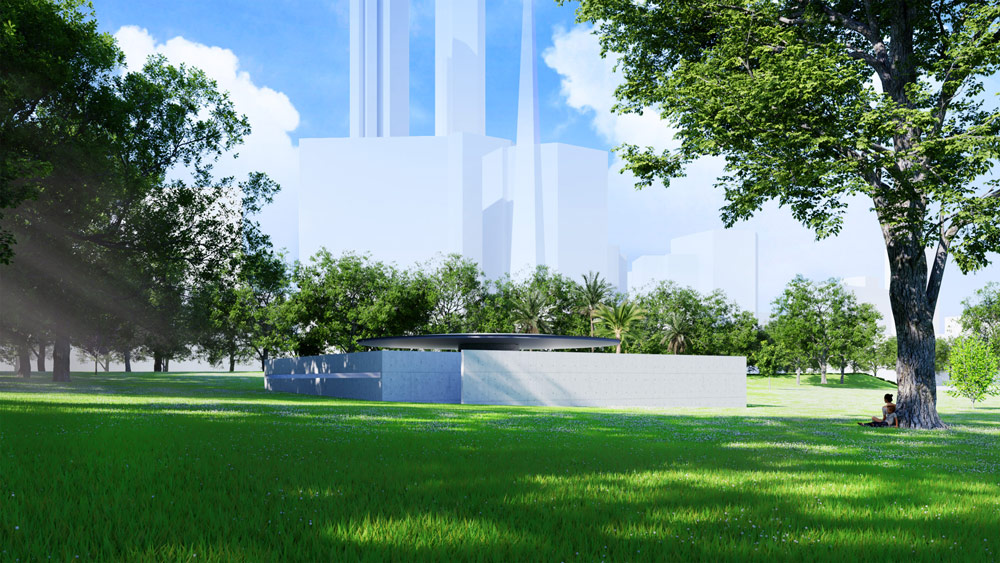 "Tadao Ando's architecture is remarkable because it radically affects the way we perceive the world around us," shared Naomi Milgrom AC, founder of the Naomi Milgrom Foundation and commissioner of MPavilion 2023. "Like Ando, I am passionate about architecture that promotes public life and social interaction—and I'm thrilled that Australians will be able to directly experience his genius through this incredibly special space for conversation, exchange, and contemplation."
The architectural design showcases a spacious canopy featuring a 14.4-meter-high aluminum-clad disk gracefully supported by a central column. Two entrances, carefully aligned with offset squares, guide visitors toward the heart of the structure. Complementing this arrangement, the surrounding space is enclosed by concrete walls of different lengths, creating a tranquil sanctuary reminiscent of a Japanese-style walled garden.
"The consistent factor in my work is my interest in light," Ando added. "For MPavilion, the spatial sequence of circles and squares will create spatial sequences of light and dark. These will change during the day and seasons as the sun moves through the sky. The surfaces the light touches will also change—walls will reveal arresting patterns of shadow, while the water from the reflecting pool may cast dappled patterns on a previously plain surface."